After a quarter of the year spent in quarantine, Thailand is open for business again. At least, it is if you live here. Aching to get out of town but wondering what that means mid-pandemic? The BK team hit the road this June to tell you what to expect when you travel. Here's a report of our budget trip to the sandy shores of Hua Hin—the second in our five-part series exploring destinations close to Bangkok. (For part one, check out what we discovered on our journey to
Kanchanaburi
).
How to get there
Since not everyone can be ushered to their destinations in a resort-issued Mercedes-Benz, we're determined to research travel in Thailand in a more fiscally mindful way. But information concerning public transport to Hua Hin in early June is lacking, you could say. Trains? They might be running. The trip from Bangkok might also take up to six hours by train, so even if they are, we prefer to try our luck at the van depot at Mo Chit.
The vans are running pretty much the same as usual. Meaning, we're crammed into the back of a mobile metal coffin that's already filled with passengers by the time we arrive. There are just, like, 12 passengers allowed now instead of 14, because social distancing. To join the party, we only have to scribble our names and numbers on a piece of paper, which will eventually end up in some official's hands in a shack off the highway in Petchaburi province—no thermometers or check-in apps necessary.
Like a Faustian deal—an offer of cheap speed (B180/one way) with the specter of grisly death—riding in the van remains a roll of the dice when it comes to safety. Luckily, our driver isn't on amphetamines, so we make it to Hua Hin in a little over three hours and, you know, alive. On the return trip, we catch a medium-sized bus (B180/one way) that proves to be significantly less ass-puckering than the van but just as pocket-friendly.
Where to stay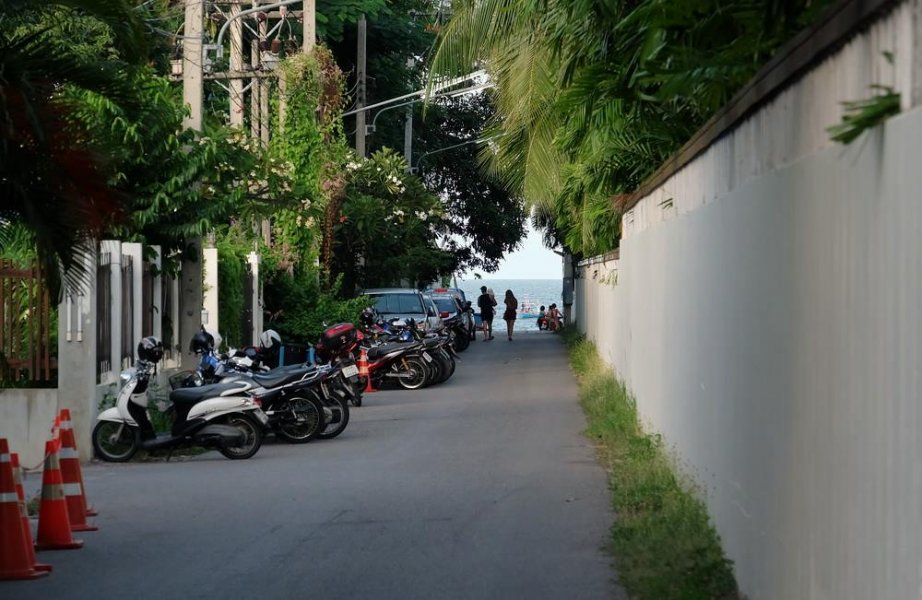 Although we stumble upon a hostel advertising B99 beds, and morbid curiosity briefly compels us to consider what a B99 bed in Hua Hin would look like in 2020, we have our limits, and those limits end long before flophouses.
We instead book a one-bedroom bungalow at
Reera Resort
(B1,000/night). A pet-friendly, independent guesthouse set in the shadows of the
Intercontinental Hua Hin
, the family-run venture welcomes us with open arms and masked faces. We even get a spritz of hand sanitizer when we arrive.
Reera has everything we need: a balcony, convenient access to the wide, empty beach, decent Wi-Fi, and a handful of TV channels airing everything from Thai dramas to old professional wrestling matches. Opting out of the real world has rarely been so easy.
Where to eat
Chan Sawang
The few beach bar-restaurants open for business—Coco and Chan Sawang—serve what we'll refer to as "frothy cappuccinos," for their sake. Chan Sawang also makes tasty tom kha (B90), crab in yellow curry powder (B120) and fried snapper (B350), the kind of food made for eating with your toes in the sand.
"Cappuccino"
Further down the beach, long-standing
Let's Sea
seems to be doing a roaring trade, and several coffee shops and street food vendors appear to be open as well. But it looks to us plebes as though most people are doing the all-inclusive thing and not leaving the grounds of their resorts.
What to see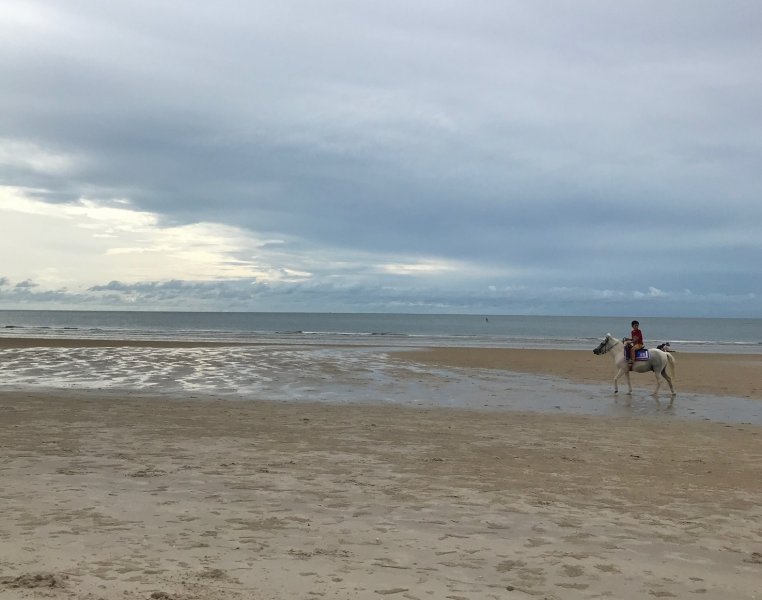 The shoreline is filled with Bangkok weekenders early in the morning and at sunset. The rest of the day, all five km of Hua Hin's white sands remain delightfully empty, apart from the occasional banana boat on the horizon and a dozen or so kitesurfers in the water. Also ponies. So many ponies. Just not as many people queueing up to ride them.
The clouds unleash their fury at 4pm, and we leave the beach regretting we can't station ourselves inside some fancy digs or a bar until the rain clears. On the whole, we're lucky that the rain arrives only in the afternoon, though; even in the wet season, the weather is pretty fair.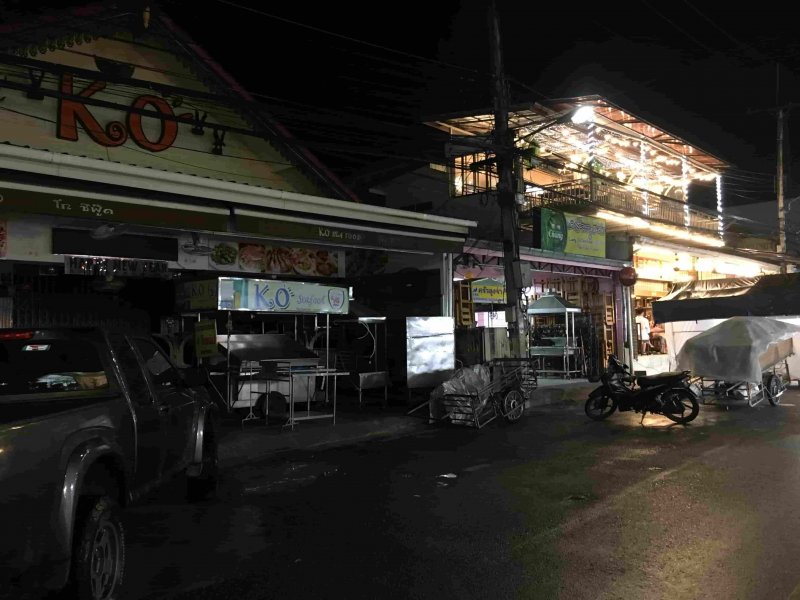 The (vacant) Hua Hin night market
Activities-wise, there isn't much to do when we're in town.
The Cicada Market
remains closed until Jun 19 (editor's note: it's open now), and many of the seafood restaurants at the night market are shuttered, too. The
night market
itself isn't very exciting at the moment, either. In fact, it's strangely haunting to walk through it without being propositioned by massage therapists or souvenir touts.
With officials still viewing bars as Covid magnets, we're left with few options for activities at night other than buying snacks and beverages from the Gourmet Market in the
Bluport
mall and killing some brain cells as we binge-watch a B-list spinoff of the WWE. Why an American network has decided to beam this into Hua Hin, Thailand, of all places, is beyond us, but if nothing else it's a change of mindless entertainment from the usual Netflix line-up.
The verdict
This ends up being a pretty blissful escape. It's not very often that you get so much space to yourself in Hua Hin. If you really like banana boats, amateur equestrianism, and water-based action sports, this strikes us as a great time to visit, since you can actually enjoy all of the above without massive crowds.
As attractions like waterparks and watering holes reopen, we expect tourism will pick up soon (as much as it can pick up without international travelers, that is). And with how rejuvenating this trip ends up being, we reckon we'll return soon, too. We just might pony up for a private taxi next time.