After a quarter of the year spent in quarantine, Thailand is open for business again. At least, it is if you live here. Aching to get out of town but wondering what that means mid-pandemic? The BK team hit the road this June to tell you what to expect when you travel. Here's the lowdown on the rolling green province of Kanchanaburi—the first in our five-part series exploring destinations close to Bangkok.
How to get there
On seeing the surprisingly low fare on Grab taxi (B1,260 from Bangkok to Kanchanaburi) we decide to ditch the train (and the deathtrap of a minivan) and go upscale. Setting off at Sunday lunchtime, we breeze past a couple of checkpoints, where the guards seem more interested in scrolling social media than stopping cars.
Hungry for a challenge, we elect to take the train back (B22 Thai/B100 foreigner)—a decision we instantly regret as we're divulging our entire life story on the lengthy Ticket Purchase Request and T8 Health forms required of us. On board, there are still a few spots available despite the social distancing crosses ruling out every other seat. On the flip side, wearing a mask for three hours without air con is not the ideal end to our otherwise relaxing trip.
Where to stay
Image credit: X2 River Kwai
Perched on the water's edge, the industrial-chic X2 River Kwai is a breath of fresh air after months cooped up in a Bangkok apartment. Though we feel a tinge of envy as we watch the guests in the container-like floating cabins take to the water on their personal kayaks, our private flying sun deck, living room and uninterrupted views of the river at sunrise in the 103-sq-meter Luxe Cabin Suite more than make up for it.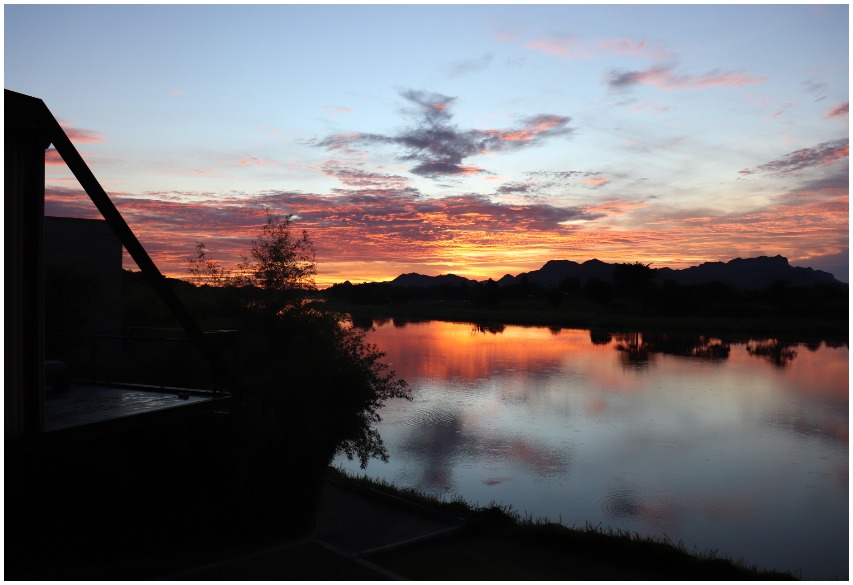 As we take advantage of the free kayaks and paddle boards before hopping in the river-facing infinity pool, the QR readers and temperature guns of Bangkok feel like a distant memory. Jet skis are also available to rent, priced at B2,000 for half an hour or B3,000 per hour. Without a doubt, this is the perfect place to get away from it all.
The resort is well prepared for the "new normal," requiring guests to fill out a health form on arrival and even providing a pocket-size hand sanitizer on check-in. The attentive staff wear masks at all times and guests are encouraged to do the same while walking in communal areas. Thanks to the spacious, outdoorsy nature of the location, it is easy to maintain social distancing without much thought, despite the fact that there are numerous other guests.
Book 30 days in advance and you can nab a floating cabin for B5,600 per night or the Luxe Cabin Suite for B9,700—both inclusive of Champagne breakfast (something we took full advantage of), featuring a cereal buffet as well as a la carte items like crispy bacon corn hash and kai kata.
Where to eat
Serving tasty Thai and Western food, The Bridge Bar & Restaurant at X2 offers yet another reason to never leave the resort. Order the som tam tod talay (B320) and jungle curry (B250) or the Australian sirloin steak (B950/250g), which comes with seasonal veggies and mashed potato.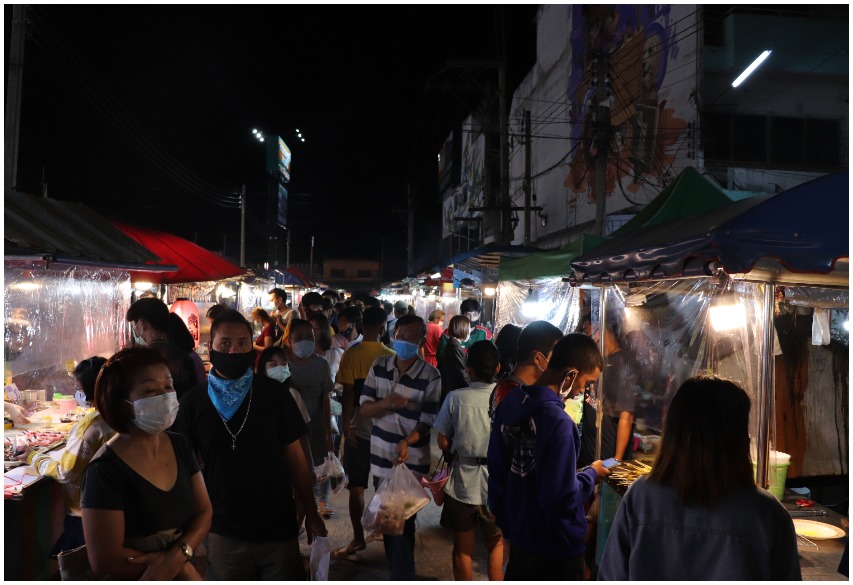 Heading into town, we find that around half of the restaurants and almost all of the bars are closed. A quick whip around JJ Night Market is enough to put us off eating there—alarm bells sound when one of us measures an icy 33 degrees at the temperature checkpoint and only grow louder as we descend into the swarm of masked shoppers.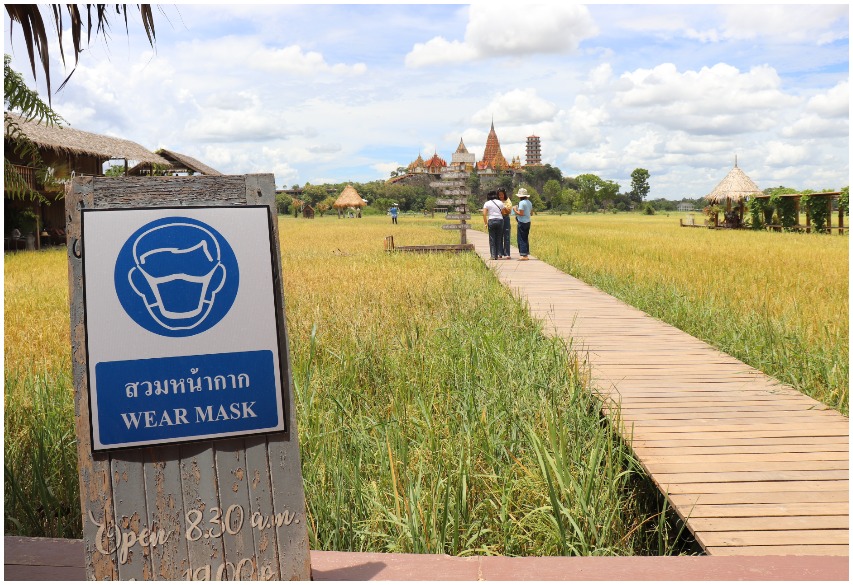 Over at the photogenic Meena Cafe, we're entertained by Instagrammers attempting to get "that shot" on the rice paddy walkway while wearing medical masks and bamboo hats. The cafe's haphazard attempts at distanced seating, paper sign-in system on entry and "wear mask" signs mark the most valiant effort at Covid-prevention that we encountered during our trip—kudos. Head inside to order Thai tea (B50 hot/B55 cold), lychee smoothies (B85) and the photogenic blue pea with milk (B50/60) before hitting up the outside food counter for pocket-friendly pad kaprao (under B100).
What to see
Although the national parks remain closed, the Giant Raintree offers a splash of greenery, albeit surrounded by day-trippers. The attraction is currently fronted by a temperature check and visitors are required to wear masks (not that it is being strongly enforced).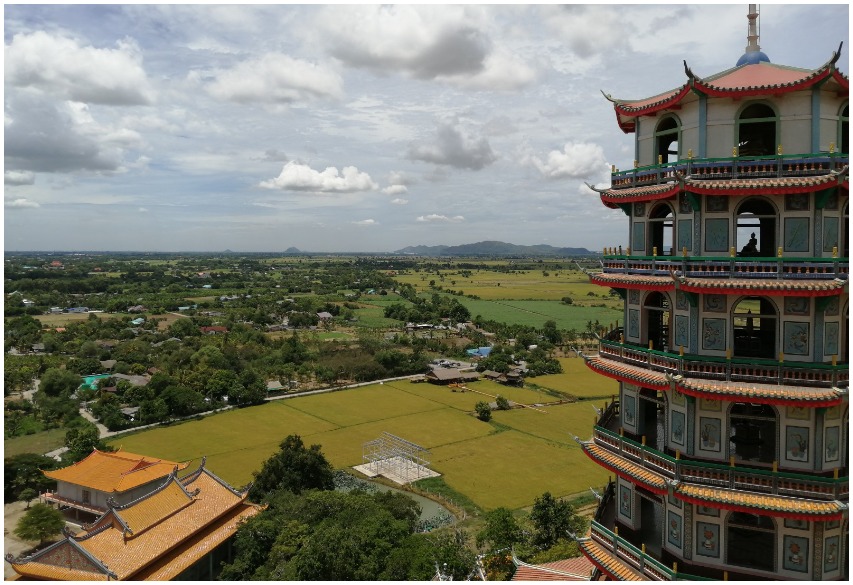 Located close to Meena Cafe, the impressive Wat Tham Suea is photogenic and only slightly less crowded than ever, with most visitors wearing masks and the occasional bottle of hand sanitizer dotted around the place. We notice at least two people who have brought their pet kittens along for the ride—that rumor that cats can spread Covid was quashed... right?!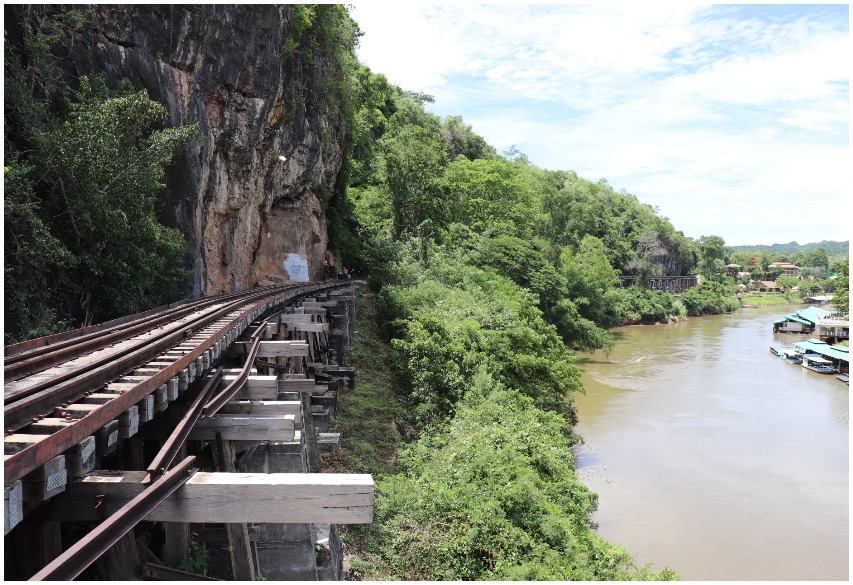 Meanwhile, the infamous Death Railway is eerily lacking in flag-bearing packs of tourists, creating the perfect opportunity to get a clear shot of the line, without the usual unsightly neon caps and backpacks. Krasae Cave is also open, with signs encouraging Covid-prevention measures.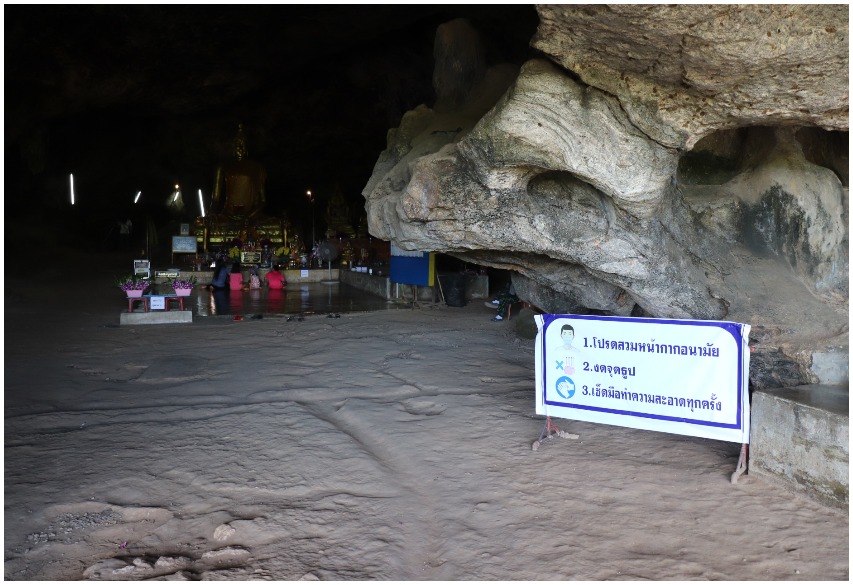 The verdict
Kanchanaburi is sleepy at the best of times, but without the B10 bars it's practically comatose—ideal if you're looking to zone out for the weekend. Bar closures aside, it seems visitors have not been deterred by the pandemic and the resort and attractions were fairly full—in fact, you could almost trick yourself into believing Covid was never a thing. Almost. Stay tuned to TAT's Kanchanaburi Facebook page for up-to-date information on what is open.