Take the hassle out of showing mom some love.

The House on Sathorn is a great destination to celebrate Mother's day for two reasons: one is the old-school, antique vibe from the roman pillars and leather chairs, which a lot of moms will like. The second is for its amazing all-you-can-eat buffet, only available on August 12. The offerings range from international dishes like Turkish lamb kebabs and orzo risotto and ceviche, to seafood like Canadian lobsters and oysters. Price is B1,780/person or B2,590/person with free-flow house wine, bellinis and gin.
106 Sathorn Rd., 02-344-4000. Open daily noon-2:30pm, 6-10:30pm. The "Mother's Day BBQ" is available from noon-3pm, 6-10:30pm. BTS Chong Nonsi
Exclusively for Citi credit card members: :
Get 15% discount on a la carte menu inclusive of The Dining Room's Tasting menu and The Courtyard's afternoon tea and Mother's Day BBQ.
Today – 31 Dec 18


Situated inside Hotel Indigo on Wireless Road, this dining room offers a two-hour buffet for lunch (B690/person) and dinner (B790/person) where your family can enjoy variety of hard-to-find Thai dishes like the sweet-and-sour crispy vermicelli, Thai-style pomelo salad with prawns, red curry with roasted duck and desserts like chestnut dumplings with jackfruit served in coconut milk. For drinks, there's an unlimited supply of refreshing pandan juice or butterfly pea tea. Bring your mom along between Aug 11-12 and earn 20-percent off, or bring her and two others for a 50-percent slice off the top of your bill. In both cases, Metro is also dishing out free boxes of macarons (1 box per table) to the special ladies of the evening.
2/F, Hotel Indigo, Wireless Rd., 02-207-4999. Open daily noon-4:30pm, 5:00-10:30pm. BTS Ploenchit
Exclusively for Citi credit card members: :
Get 20% discount on food and non-alcoholic beverages (limit 6 persons /card /table /sales slip). This promotion cannot be used in conjuction with other promotions.
Today – 31 Dec 18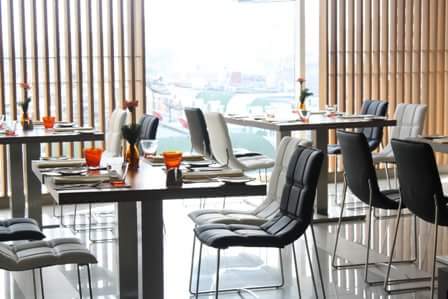 The Square
The Square is serving a Mother's Day lunch and dinner buffet at B1,199/person from Aug 11-12. The menu highlights international dishes like fresh sushi, Vietnamese sugarcane-wrapped shrimp, pasta and seafood delicacies like plump river prawns, scallops, oysters, seabass and fresh mussels. End your perfect family meal with special gift: cookies and a handmade garland—specially prepared from hotel's staff for your most favorite lady.
6/F, Novotel Fenix Silom, Silom Rd., 02-206-9291. Open daily noon-2pm, 6-10:30pm. BTS Sala Daeng



Atelier
From Aug 12-13, Atelier is offering a Mother's Day brunch buffet (B2,236) with a vast selection of premium seafood—both fresh and grilled—beef steaks, lamb chops, cooked-to-order European dishes like paella and risotto and oriental dishes including Peking duck, suckling pig, dim sum and flavorful Indian dishes. For desserts, choose between artisanal ice cream, a chocolate dipping fountain, cakes or fresh fruits. The promotion also includes free-flow soft drinks and a complimentary glass of sparkling wine.
2/F, Pullman Bangkok Grande Sukhumvit, Sukhumvit soi 21, 02-204-4000. Open daily 6am-10pm. BTS Asok
With appealing views over Bangkok, cream leather couches, dark wood and ceiling beams, Viu is already a very posh place. Here, spoil mom with its signature brunch buffet (B2,850), which includes free-flow soft drinks. Satisfy your appetite with a range of fresh seafood like oysters—shucked right before serving—cook-to-order lamb cutlets, lobster thermidor, pan fried foie gras and Thai dishes with some creative twists like Wagyu beef massaman.
12/F The St Regis Bangkok, Ratchadamri Rd., 02-207-7819. Open daily 6-11am, 6-11pm; Sun 12:30-3:30pm; Mon-Sat noon-5pm. BTS Ratchadamri
This gorgeous garden restaurant with colonial decor offers Thai cuisine made using ingredients plucked from the hotel's organic garden such as beetroot and roselle. The result is homey, delicious flavors and rustic dishes, like the rice noodles with Isaan-style jungle curry and prawns (B345) or grilled beef steak with sticky rice, tamarind relish and Thai melon salad (B755). Wash it all down with a glass of refreshing butterfly pea flower or pandan leaf juice (B80). Western dishes are also just as good, with the highlight being the baked butifarra served with fluffy mashed potatoes, caramelized onions and spicy gravy (B460). There are special dishes for moms available throughout August for B186 per dish.
10, 16, 16/1, 164-172 Krung Kasem Rd., 02-628-5999. Open daily 11am-10pm
Exclusively for Citi credit card members: :
Get 15% discount on food only and get 10% discount on spa treatment Today – 31 Dec 18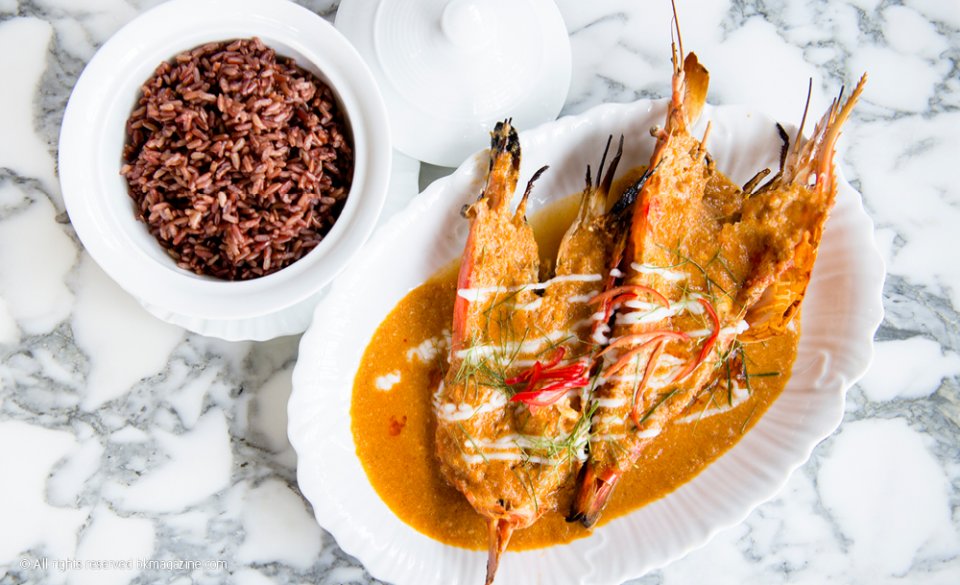 Sit in this glass pavilion in the middle of a courtyard in The Park of Nai Lert the features mid-century touches like stuffed birds and butterfly display cases. This is a place to bring you bring your mother to enjoy Thai dishes made from the aristocratic "A Legacy of Nai Lert" recipes, like river prawns in red curry sauce (B1,200), a mellow-tasting pad Thai (B350), and the signature mee nam Park Nai Lert (B240), a crispy vermicelli soup with shredded pork and shrimp. For Mother's day, Ma Maison at Park of Nai Lert is making things special by rolling out a cooking class where your mother can learn to make Thai crispy pancakes using a royal recipe.
Ma Maison at Park of Nai Lert, Phloen Chit Rd., 02-655-4773. Open daily 11am-3pm, 6-10pm. BTS Ploenchit
Exclusively for Citi credit card members: :
Get 15% discount on food only for Citi ULTIMA, Citi Prestige, Citi Preferred, and Citi Select card members or get 10% discount on food only for other Citi credit card types Today – 31 Dec 18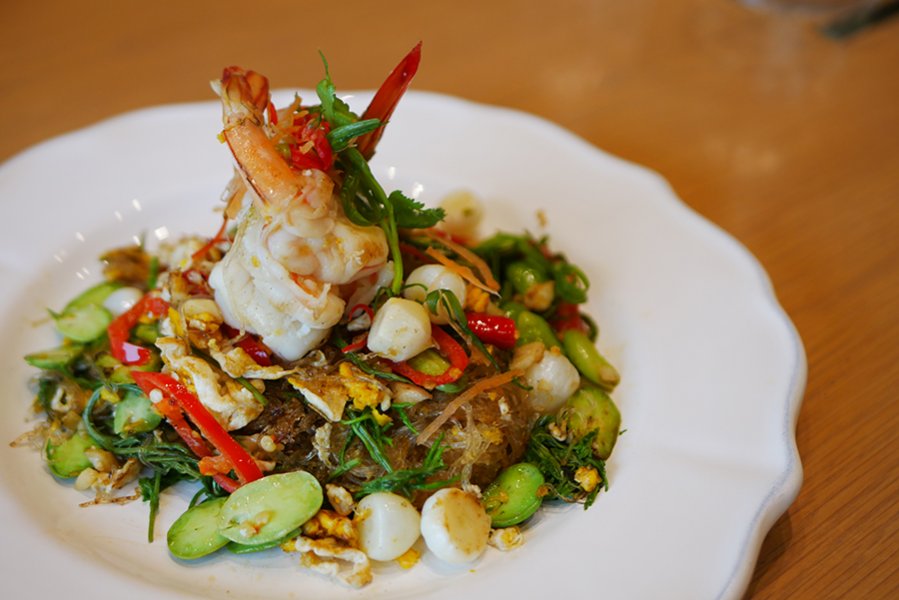 Tucked in the Vic3 Bangkok Hotel in Phaholyothin Soi 3, Love Eat Bistro boasts trendy decor with girly vintage hints like a checkered floor, striped chairs and floral upholstery. The very large menu contains crowd-pleasing Thai dishes using Phang Nga recipes. Try the gaeng poo baan Phang Nga (spicy curry with crab, B385) served with noodles, the stir-fried bitter beans (with prawns, elephant garlic and glass noodles, B295) and the moo tao eiw (braised pork belly in black soy sauce, B325). The desserts are also good, which is where the Mother's Day promotion starts: one free bua-loy chaw wang when spending B2,000 or more.
Vic3 Bangkok Hotel, Phahon Yothin Soi 3, 02-618-9888. Open daily 6am-11pm. BTS Sanam Pao
Exclusively for Citi credit card members: :
Get a complimentary dessert valued up to THB 99 when spending THB 800 or more /sales slip (limit 1 dish /item /table /sales slip) Today – 31 Dec 18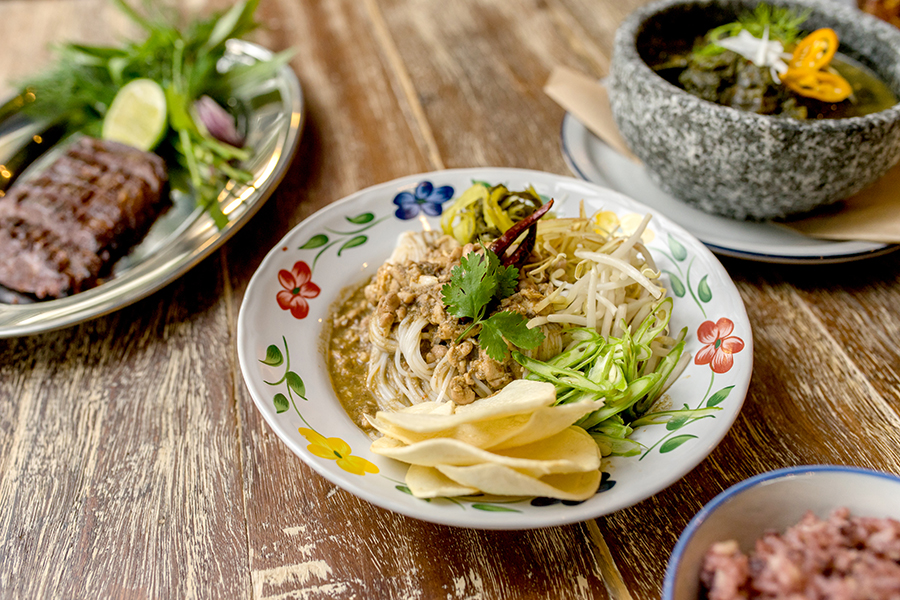 Step inside this cozy space with a down-to-earth vibe—think wood plank tables and Isaan string music playing in the background—on Mother's Day to enjoy the all-you-can-eat brunch (B800) that features local cuisines with modern twists. Try the grilled pig's heart served with coriander salad, the tender beef entrails in spicy broth or Thai pork shoulder jerky with Sriracha sauce for starters. The brunch deal also includes grilled delicacies such as goat ribs, short ribs, flank steak and chuck meat.
100 Mahaset Rd., 02-235-0023. Open daily 11:30am-11pm
Exclusively for Citi credit card members: :
Get a complimentary dish from selection valued up to THB 360 when spending THB 500 or more /sales slip (limit 1 dish /card /table /sales slip) Today – 28 Feb 19
Sponsored by: