From German to contemporary Japanese, southern Thai to truffles, here are this month's must-visits.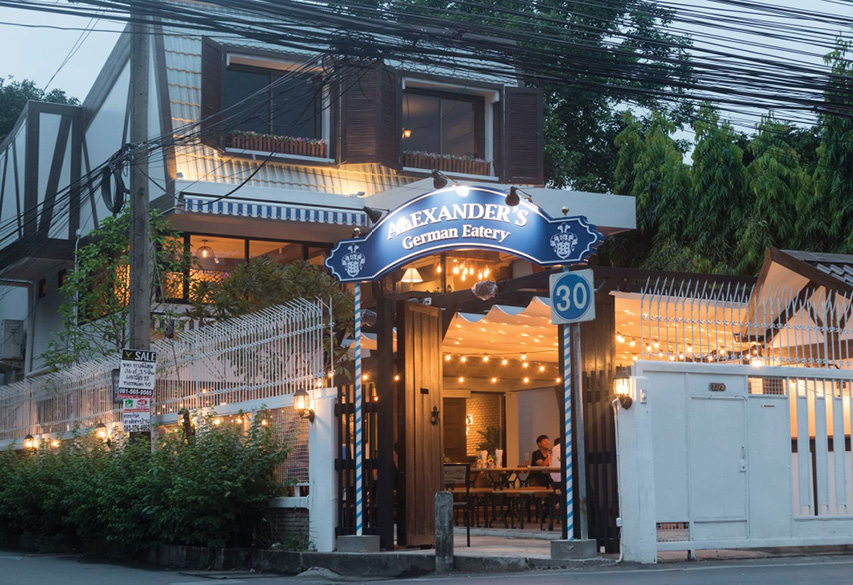 Ekkamai has opened its doors to a new German eatery that goes big on boisterous beer garden vibes. Coming from the former manager of Bei Otto, Alexander's German Eatery is strewn with fairy lights and wooden tables that look straight out of an Oktoberfest celebration. Settle in for hefty fare like the Viennese-style crumbed pork escalope or Nuremberg sausage, plated up with potato mash and mustard. Needless to say, there's plenty of beer to go around—order a stein of Hofbrau.
Ekkamai Soi 12. See full details here.
This mini restaurant part of Ari's very, very photogenic Josh Hotel focuses on homely Japanese dishes using organic ingredients, all in a cozy living-room setting that could be out of a Miyazaki film. Keeping true to their organic principles, the Tebasaki Combo is made using free-range chicken straight from a local farm, topped with a delicious soy, gochujang and sesame glaze that summons Thai chilli paste to mind.
Josh Hotel, Phahon Yothin Soi 7. See full details here.
Nanglinchee's hit roast chicken specialist (a recipient of a rare BK four-star review) has spread its wings to Thonglor, taking up prime spot on The Commons' newly opened second floor. As at the original, chef Jeremy Tourret and co. whip out locally-sourced free-range chickens fresh from the rotisserie with your choice of delectable sides like organic young potatoes and sauces like the wicked Angry Bird chili dip. Delivery is also available.
The Commons, Thonglor Soi 17. See full details here.

Burger truck pioneer Daniel Thaiger has brought its buttery brioche buns and juicy patties to Thonglor. Another new face on the second floor at The Commons, this petite kiosk adjoins another branch of craft beer haunt Beer Cap, making for a dangerously good combo. Their classic styles remain (Steve, Thaiger and Cowboy), available in Wagyu beef and lamb, joined by a crispy salmon option. Burgers in Bangkok don't get much better than the Cowboy beef burger, with its double bacon, jalapenos and barbecue sauce.
The Commons, Thonglor Soi 17. See full details here.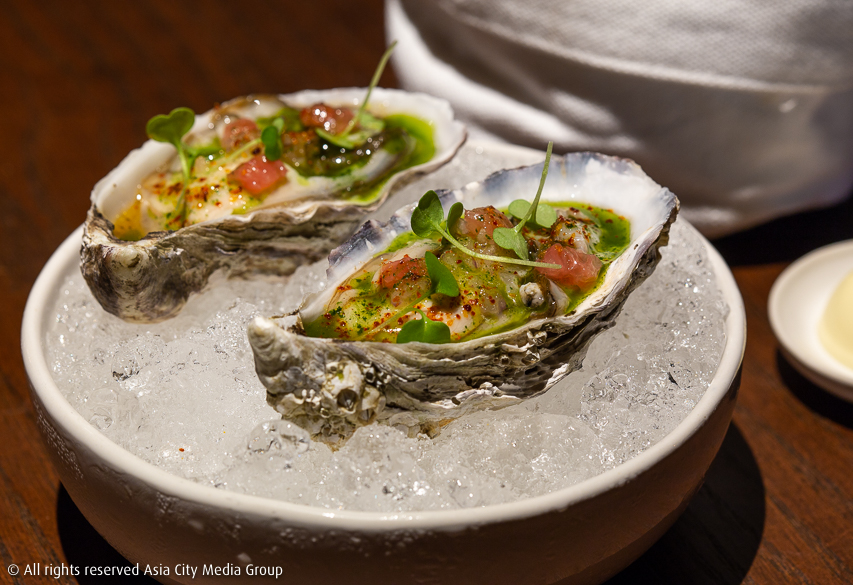 Team Roast goes fine dining with Sathorn's Ocken. Amid an alluring mix of teal and dark wood, executive chef Johnny Liu and his team prep a globe-trotting menu that's full of East-meets-West tropes. The Barron Point Oysters make a refreshing start to the meal, served with a grapefruit yuzu mignonette, shiso and piment peppers. Follow with the Mini Cubano: two bite-size but punchy sandwiches filled with thinly sliced pork, melted Swiss and gruyere, pickles, jalapenos, mustard and mojo aioli. To drink, order the Salty Pineapple: Campari, dark rum, pineapple and a hint of sea salt.
South Sathorn Rd. See full details here.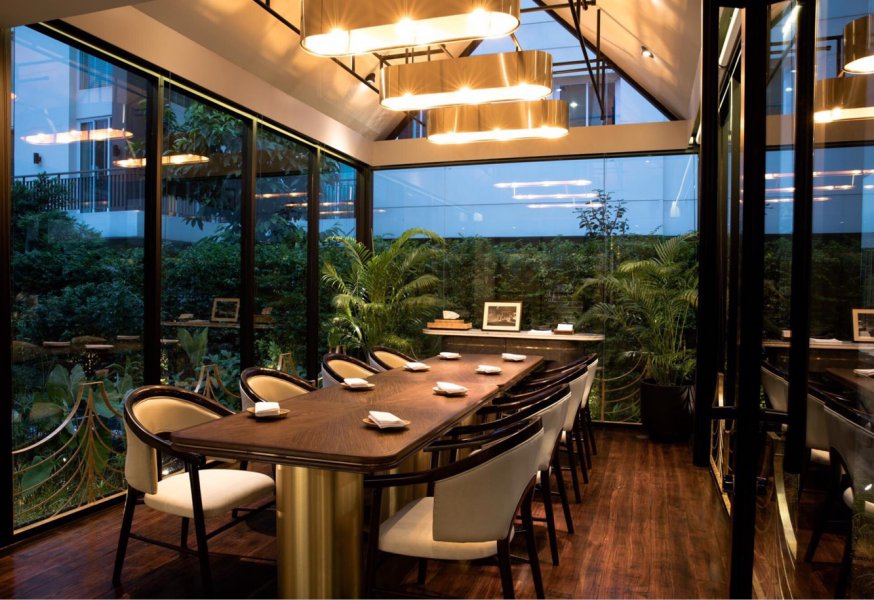 Supaksorn Jongsiri, the owner of Baan Ice, goes back to his roots once more in a refined and elegant setting. Sourcing ingredients fresh daily from across 14 southern provinces, his approach to cooking focuses on traditional techniques, from charcoal and clay pot cooking, to pressing and squeezing fresh coconut juice.
Sukhumvit Soi 26. See full details here.
The former head chef of Ku De Ta (now Ce La Vi), Krttin "Moo" Kerdnaimongkol, has whipped Patpong's red-light district into a frenzy with a mouthwatering selection of sizzling prime steaks. The main stars here include a wide range of cuts, from their opulent USDA Prime striploin to their premium-quality 120-day dry-aged Australian Black Angus sirloin, which combines tender juiciness with the aromatic flavors of bearnaise sauce for the perfect post-work revitalization.
Patpong Soi 2. See full details here.
Pullman King Power's Wine Pub has been transformed into a contemporary Japanese restaurant with a French twist that's well worth the trip to Victory Monument. Head chef Yohei Okita was born and raised in Tokyo, living just 10 minutes from Tsukiji fish market. Here, he pairs classic French ingredients with Japanese techniques and flavors to create innovative dishes like the Poached Perigord Foie Gras, served with round discs of tender pumpkin, red beans and a delicate ginger broth.
Pullman King Power, Rangnam Rd. See full details here.
The Umbria-headquartered Urbani Tartufi boasts of being the world's number-one truffle dealer. Now, the brand (which also runs stores and delicatessens from New York to the Netherlands) has opened this fine-dining restaurant atop Bangkok's Sathorn Square building. Where, executive chef Gonzalo Ruiz has moved over from Lebua, and sends out meticulously-presented dishes from a semi-open kitchen.
Sathorn Square, 98 North Sathorn Rd. See full details here.