BANGKOK RESTAURANT
Ari Recipe
This cozy Japanese spot will make you feel feel right at home
The buzz: This mini restaurant beside Ari's very, very photogenic Josh Hotel (read more here) focuses on homely Japanese dishes using organic ingredients, all in a cozy living-room setting that could be out of a Miyazaki film.
The decor: Wooden floors and partitions are punctuated with souvenirs of Osaka's "running man," Japanese books, waving maneki-neko cats and touches of greenery that give the feeling of stepping into an authentic Japanese home. Contemporary printed cushions and metallic-marble desks bring a contemporary flair to the traditional decor.
The food: Keeping true to their organic principles, the Tebasaki Combo (B240) is made using free-range chicken straight from a local farm, topped with a delicious soy, gochujang and sesame glaze that summons Thai chilli paste to mind. The Hitokuchi Tonkatsu (B220) is simple but effective, making for a delicious meal or snack. Intertwining the unique texture of tofu with sweet maple syrup, their Tofu Panna Cotta (B150) gives an exciting Japanese twist to a traditional favorite. Serving up juicy, thick ground beef and pork, their Ham-Bar-Gu (B420) makes the perfect match for one of their tasty sides, like the nutrient-rich seaweed rice or creamy mac and cheese. Top it all off with a cooling scoop of Guss Damn Good ice-cream, or a soft serve cone (B89) from nearby Hello Summer.
The drinks: Try out a refreshing Aomori apple juice (B190/glass) or a soothing Peony-infused hot tea (B150) with your meal. Their wide selection of more potent offerings ranges from Sake and Yuzu wine (from B300) to Hanami Sakura gin (B250) and Japanese imported Kiuchi Umeshu (B1200).
The music: Chill cafe music that leans torwards acoustic, jazz and indie sounds.
Why we'd go back: The wholesome meals, wide range of drinks and homey Japanese decor make this the perfect spot for a recharge whilst exploring Ari. Vick Charlermlapvoraboon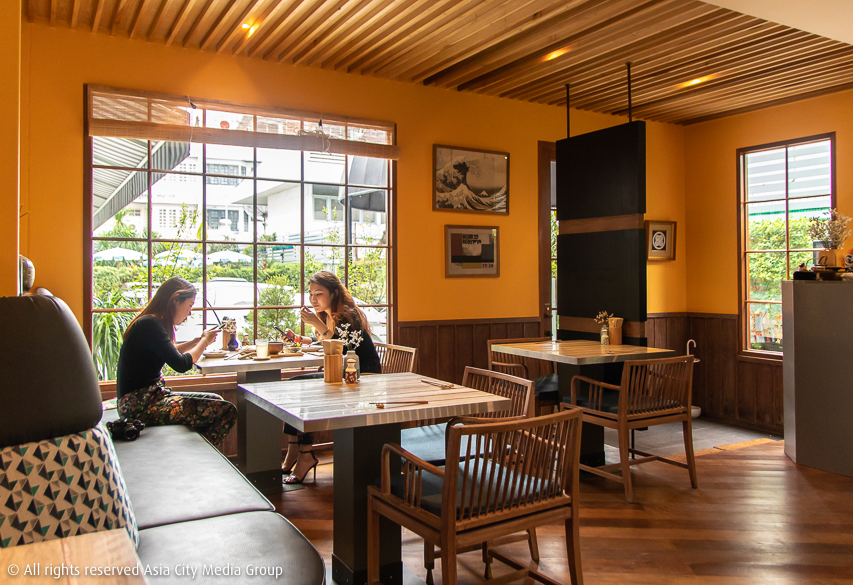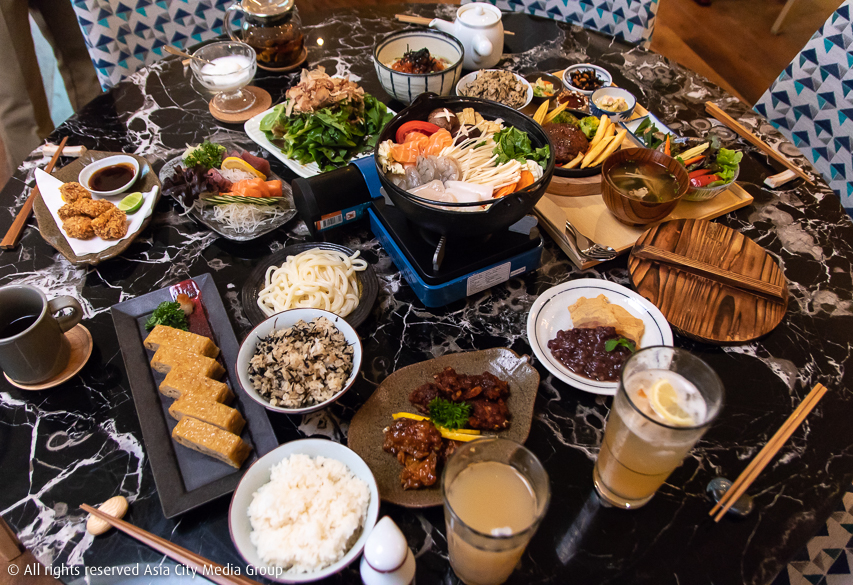 Venue Details
Address:
Ari Recipe, Josh Hotel, Phahon Yothin Soi 7, Bangkok, Thailand
Phone:
065-385-5565
Website:
www.fb.com/arirecipe.th
Area:
Ari
Cuisine:
Japanese
Open since:
June, 2018
Opening hours:

Sun-Thu

10am-10pm

;

Fri-Sat

10am-11pm

Report a correction