Aribica Cafe
NEW
Snuggled between two fairly tall buildings inside an alleyway behind a Hat Yai fried chicken stall, this coffee geek's haven is easily missed. It brews up reasonably-priced drinks using local and imported single-origin beans, sourced everywhere from Chiang Mai to Costa Rica. If you're in no rush, go for the slow bar menu, with five brewing methods for you to choose from. Otherwise, a bottle of cold brew has you covered.
No.4/1, Sahakorn Pranakorn 2 Building, Ari Soi 1, 061-632-1335. Open Mon-Fri 7:30am-5:30pm; Sun 9am-6:30pm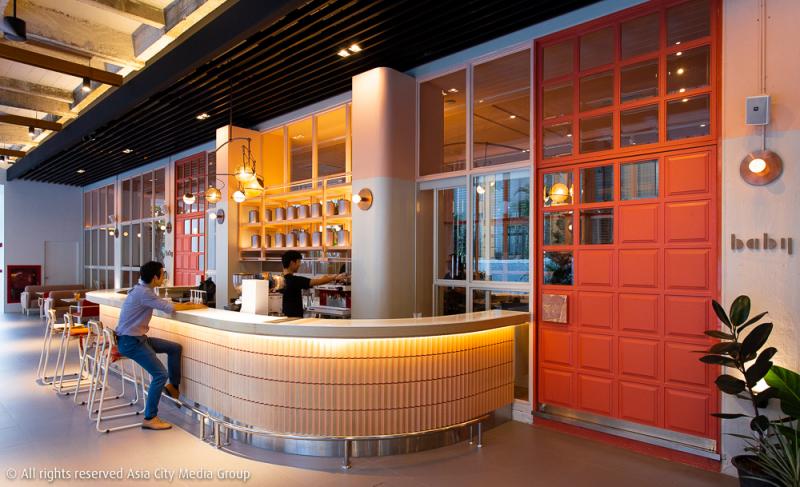 Housed in the chic Craftsman Hotel, this Art Deco affair doubles as a cocktail bar and cafe. During the day, order an iced lychee tea. Then, move on to light snacks like fried gyoza with kani miso dip and tasty cocktails like the Baby Shower at night.
1/F, Craftsman Hotel, Phahon Yothin Soi 11, 02-279-7299 ext. 55. Open daily 11am-11pm
Exclusively for Citi credit card members:
Get 10% discounnt on food only 01 Nov '19 – 31 Dec '20
Mid-century modern decor and all-day brunch define this Italian slow bar-inspired cafe, where you can tuck into European flavors, like angel hair crab meat A.O.P and mussels in white wine sauce with garlic toast.
13 Ari Soi 4 (North), 082-581-9026. Open Sun-Thu 9am-11pm; Fri-Sat 9am-midnight
Exclusively for Citi credit card members:
Get a complimentary Tiramisu valued THB 259 when speding THB 1,000 or more /sales slip (limit 1 dish /card /table /sales slip) 01 Jul '20 – 31 Dec '20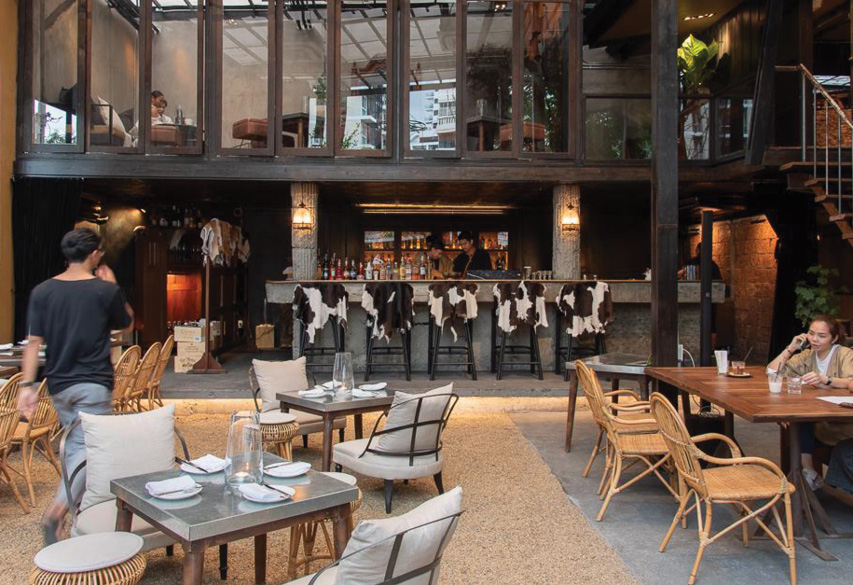 Blacksmith
NEW
Juxtaposed with the simple white-washed houses on Ari soi 3, this semi-open-air cafe and bar serves up refreshing drinks, cakes and fusion dishes in a Wild-Westsaloon-meets-steel-mill setting. Think cowhide rugs, woven chairs and rusty tables atop a light brown gravel yard. Get yourself comfortable and order the signature Undead (medium roast coffee mixed with black forest honey, yuzu and infused tea) and a slice of purple yam cheesecake.
13 Ari Soi 4 (North), 082-581-9026. Open Sun-Thu 9am-11pm; Fri-Sat 9am-midnight
BrewJay Gump's
NEW
Have you ever craved a cocktail early in the afternoon? If so, make your way to this sleek and minimal "Cofftail" cafe, where cocktails and coffee blend seamlessly. Here, the "Brewtenders" turn unique creations into (nonalcoholic) cocktail-inspired drinks. If you like piña coladas, try their Java Colada—a very tropical concoction of cold brew coffee, pineapple, coconut and coconut milk topped with homemade coconut foam.
Ari Community Space, Ari Soi 4 (North), 082-561-9964. Open Mon-Fri 10:30am-7pm; Sat-Sun 11am-8pm
With fine single-origin and houseblend beans courtesy of well-known local roasters Ceresia and Brave, this minimal Ari coffee shop brews some no-nonsense lattes, flat whites and pour-overs. Make sure to get their daily-baked croissants, scrambled eggs with rocket salad or breakfast waffle topped with bacon and eggs to go with your favorite cup.
13/1 Phahon Yothin Soi 5, 062-416-7746. Open daily 7am-6pm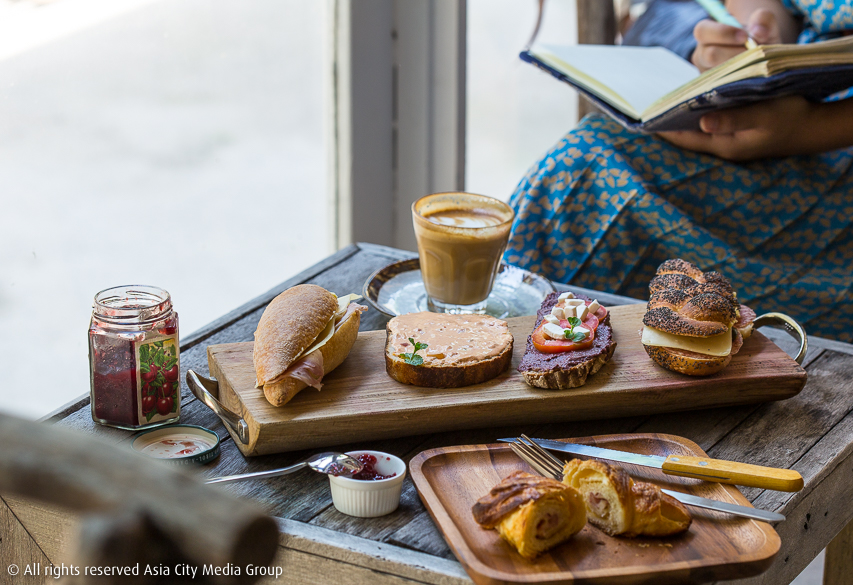 This German-slash-Austrian bakery is known for its exceptional baked goods, fresh out of the concrete and steel oven. Get the chicken and pesto flûte baguette sandwich; open smoked pork-loin sandwich with cheese spread, salad and tomato; or a platter of cold cuts, which can be enjoyed with a piping hot americano or frothy cappuccino. Fancy takeaway? Grab some Florianer rye bread, a cinnamon Danish or olive tomato white bread for slow mornings at home.
18 Phahon Yothin Soi 5, 02-165-0322. Open Tue-Sun 7am-7pm
Rocca BKK
Formerly home to tile company Casa Rocca, this spacious warehouse has been revamped into a handsome tile gallery-slash-restaurant. The large glass facade lets in plenty of natural light, while inside the atmosphere remains quiet and relaxed. Head here for the Yuzupresso (iced coffee with yuzu juice), sparkling black honey or iced Uji matcha latte to sip with a charcoal-grilled rib-eye steak and a Caesar salad on the side.
57 Phahon Yothin Soi 11, 086-900- 5555. Open daily 11:30am-9:30pm
---
BK's Cafe Society 2020 guide gathers Bangkok's coolest hangout spots for brunch, coffee, sweets and all-day bites. Download your PDF copy here.