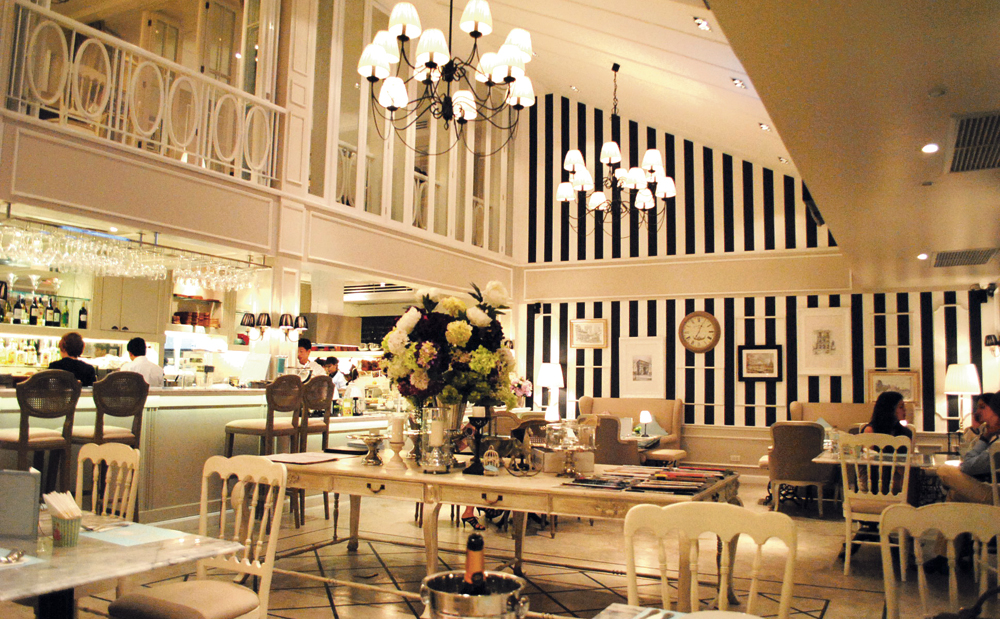 This cafe and bistro might seen to play it safe with a fusion menu that leans on the Western side, but don't let that fool you. The food and desserts here are tasty, consistent and priced well. Good news: you can still enjoy the signature buffet set at home (B999)Choose nine dishes from over 50 menu options, including stir-fried New Zealand rib eye with green curry paste, Audrey's signature pomelo salad with prawns, and stir fried German pork knuckle cubes. There's also a snack box (B68) if you want to tuck into a slice of red velvet cheesecake, fluffy chiffon cake, tuna buns, and throw back a juice to wash it all down.
136/3 Thonglor Soi 11, 02-712-6667. Open daily 10am-9pm. BTS Thong Lo
Coca
This classic Chinese hotpot restaurant has been local favorite for 60 years, and still retains a lot of those 1960s Hong Kong vibes that made it such a hit back then. During the quarantine period, the restaurant is offering its best-selling items, like the suki set (B499) with pork, chicken, pork liver, meatballs, squid, vegetables, zesty Thai suki sauce, and your choice of chicken or tom yum broth. If you're trapped inside with a big crew, the "set for four" (B888) is a good bet—seafood tom yum (spicy and sour soup), stir fried eggplants with Chinese anchovy and minced pork, fried tiger prawns, and stir fried seasonal vegetables.
Siam Square Soi 7, Henry Dunant Rd., 02-251-6337. Open 11am-10pm. BTS Siam
Exclusively for Citi credit card members:
Get a complimentary House Special Roasted Duck Noodle valued THB 118 when ordering another House Special Roasted Duck Noodle (limit 1 /card /sales slip)
Today – 30 Jun '20

Get a complimentary Longan Juice or Watermelon Slush valued up to THB 88 when ordering COCA Take Home menu (limit 1 glass /card /sales slip) Remark: menu is subjective to change daily
Today – 31 Jul '20
With a focus on Korean comfort dishes, you'll find this shophouse packed with young crowds (at a time when we're not on lockdown, of course). Since we are on lockdown, the restaurant is offering D.I.Y. dak galbi (stir-fried marinated chicken with Korean chili pepper sauce) set-menus. Choose your meat (B295 for chicken and B305 for pork loin), tteokbokki (a side dish made from rice cake), cabbage, leek, eringi mushrooms, enokitake mushrooms, onions, umami galbi sauce. All orders come with a manual explaining how to cook them properly. Top-up your order with tofu and kimchi soup (B180).
4/F, Siam Center, 02-658-4655. Open daily 10am-10pm. BTS Siam
Exclusively for Citi credit card members:
Get 25% discount for Seoul Citi Style Menu Set
Today – 30 Jun '20'
El Gaucho might not come up with set menus, but the restaurant allows you to enjoy sumptuous steaks party at home by rolling out special prices for premium cuts such as black Angus (B1,990/kg), rib eye USDA prime (B2,490/kg), Wagyu tomahawk (B1,690/kg), Wagyu filet mignon (B3,690/kg), and more. Sauces and sides (B110-590) are ordered separately, with options range from pepper sauce (B110) or bearnaise sauce (clarified butter emulsified in egg yolks and white wine vinegar, flavored with herbs, B110), to blue cheese sauce (B180).
8/4-7 Sukhumvit soi 19, 02-255-2864. Open daily 11am-10pm
Exclusively for Citi credit card members:
Get 20% discount for Steak menu and get a complimentary Cheesecake valued THB 460 when ordering THB 1,000 or more /sales slip (limit 1 dish /card /sales slip)
Today – 31 May '20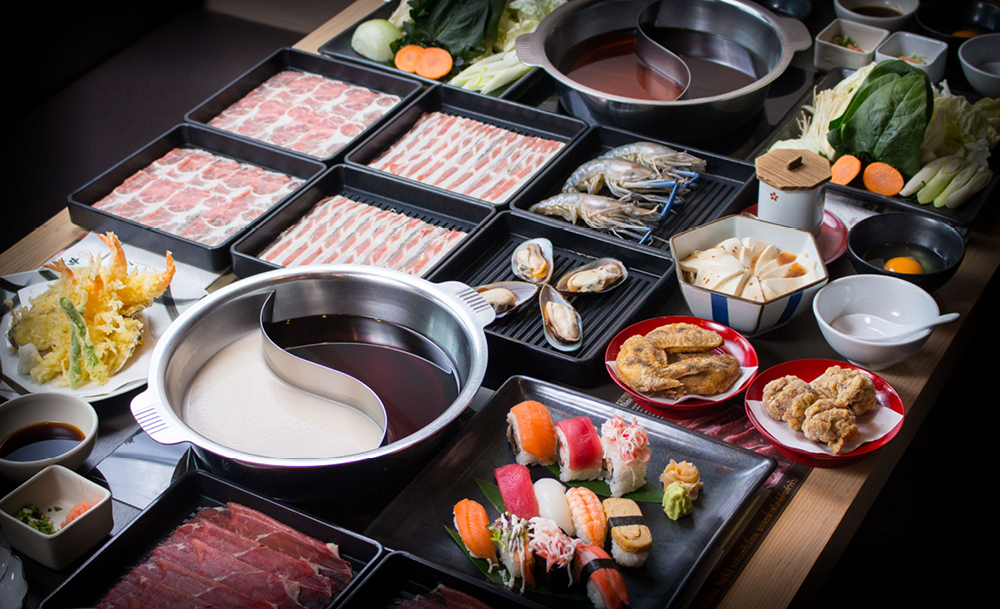 You might be stuck in a lockdown, but you don't have to yearn for Kagonoya's premium buffet with tender shabu soup as the restaurant offers various takeaway and delivery shabu sets priced from B699-B1,299. Beef lovers can choose the shabu shabu buffet delivery (B699+) with 15 trays of beef or meat of your choice, like Australian Angus and US short plate, as well as eggs and side dishes like salmon salad, karaage (Japanese fried chicken), and deep fried fish—or opt for the shabu shabu premium buffet delivery (B899+) and get a tray of Aussie beef for free.
2/F, Market Place Thonglor, Sukhumvit Soi 55, 02-392-5189. Open daily 10am-9pm. BTS Thong Lo
Exclusively for Citi credit card members:
Get 15% discount for Citi ULTIMA, Citi Prestige, Citi Premier, Citi Mercedes, Citi Royal Orchid Plus Preferred and Select or get 10% discount for other Citi credit cards type
Today – 31 May '20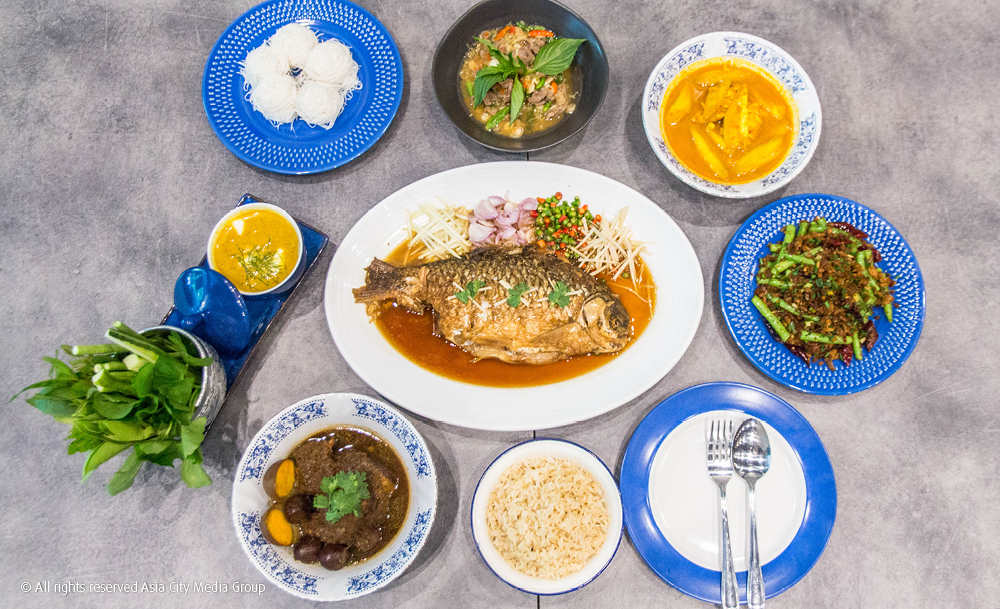 This down-to-earth eatery helps you fight quarantine with spiciness and set menus featuring comforting Thai dishes made using ingredients sourced from all over the country. The B699 set includes panang moo (thick, sweet red curry with pork), tom pla too (mackerel sour soup), nam prik (Thai chilli paste with vegetables), and stir fried cabbage with salted pork strips, while the B899 set features pla sam rod (stir fried fish with three different sauces), gang kiew wan gai (green curry with chicken), tom yum goong (spicy and sour soup with prawns), stir fried cabbage with salted pork strips, and fried pork belly—enough for a family of 6-7 people.
G/F, Central Eastville, Praditmanoontham Rd., 02-553-6185. Open daily 10am-8:30pm
Exclusively for Citi credit card members:
Get 10% discount on food only
Today – 30 Jun '20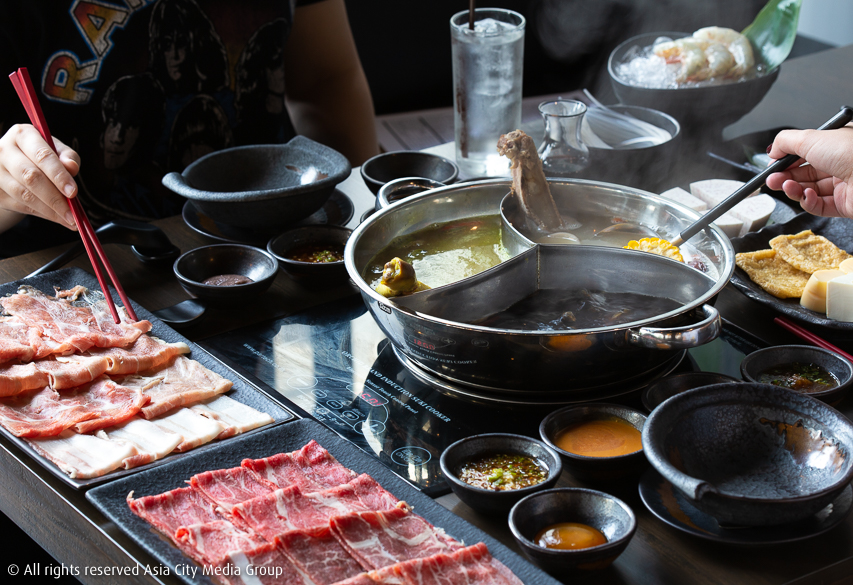 Good news for everyone who misses the restaurant's unique broth, high-quality beef and fresh seafood as Mrs Wu rolls out ready-to-eat shabu sets (B180 for pork/ B260 for beef/ B280 for seafood), as well as Chinese takeout combo (B160) where you can get two main dishes (options include: tofu in spicy sauce; chicken in orange sauce; stir fried chicken cubes with chilli peppers; stir fried pork with black peppers; stir fried prawns and broccoli; and stir fried green beans with minced pork), rice or noodles, chicken spring rolls, and zesty Sichuan soup.
3/F, The Portico Building, 31 Lang Suan Rd., 02-052-2214. Open daily 11am-11pm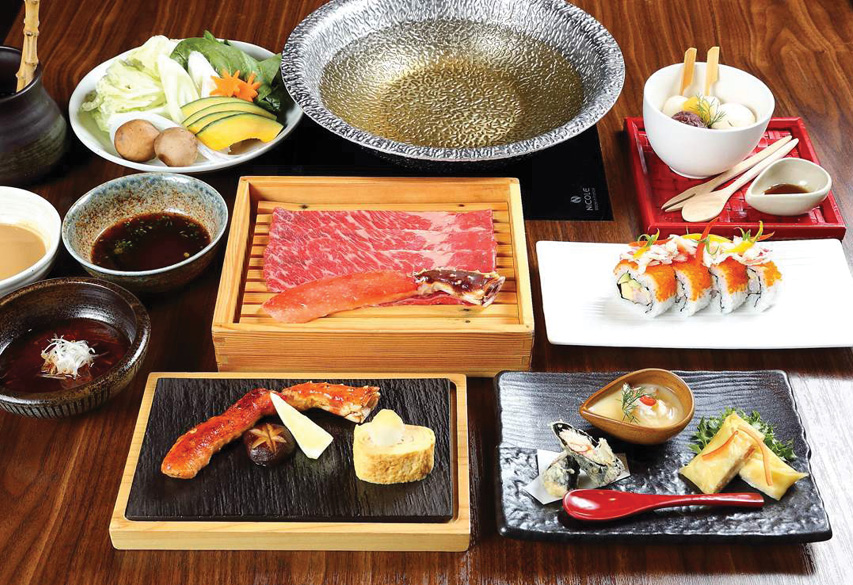 A spinoff of the much-loved sukiyaki chain Mo-Mo-Paradise, this high-end brand goes all-in on the finest ingredients. Opt for the wagyu lover course (B890) features high-quality wagyu beef imported from Australia, vegetables, rice, and your choice of broth between tender shabu broth and the signature sukiyaki broth. Lunch sets are also available, with highlights such as the oumi gyu mabushi set (B890)—stir fried omi beef with sauce on top of rice served with Japanese rice, miso soup and side dishes.
5/F, Central Embassy, 1031 Ploenchit Rd., 02-160-5623. Open daily 11am-10pm. BTS Phloen Chit
Crave for Japanese style barbecue with tender dipping sauce and premium meats? Sumi Tei offers the chance to enjoy superior, marbling cuts of beef—come with a certificate stating your beefs' identification numbers and the farm's name—amid the comfort of your own home. Highlights include the imperial wagyu A5 set (B6,934) featuring A5 cuts like tokusen karubi, tokusen tenderloin, tokusen sirloin, tokusen rib rosu, tokusen karubi plate, side dishes like kimchi and vegetables, seaweed soup, signature dipping sauce, and shio kosho (salt and pepper) dipping sauce.
323/3, Thonglor Soi 13, 091-770-774. Open daily 4-9pm; Sat-Sun 10:30am-1pm. BTS Thong Lo
Texas Chicken
Nothing beats the convenience of a big tub of fried chickens for the family. With that in mind, Texas Chicken is rolling out a bunch of takeaway deals specifically targeting families, like a buy-six-get-six (a B222 order of chicken with six boneless pieces thrown in for free). Other highlights include the signature Mexicana wrap (B99), honey butter biscuit (B19 for 1 piece, B35 for 2 pieces, and B89 for 6 pieces) with fluffy texture and buttery aroma, and Mexicana burger (B99) with chicken, spicy mayo sauce, tortilla chips, veggies, and cheese.
1/F, Siamkit Building, Henry Dunant Rd. Open daily 8am-9pm. BTS Siam
Exclusively for Citi credit card members:
Get a complimentary strawberry or chocolate shortcake valued THB 42 when ordering THB 180 or more /sales slip (limit 1 cup /card /sales slip)
Today – 30 Jun '20
Sponsored by: