Our drinking culture has entered rarefied heights. Want to knock back world-class sour ales, sample a biodynamic wine from the Dolomites, settle in for a rotary evaporated cocktail? Whatever your itch, Bangkok can scratch it. But for every cool cocktail bar that opens, there's another no-booze advocate reminding us that alcohol isn't exactly great for our bodies. That makes us wonder: are we drinking too much? We spoke to the experts to find out.

Booze Blues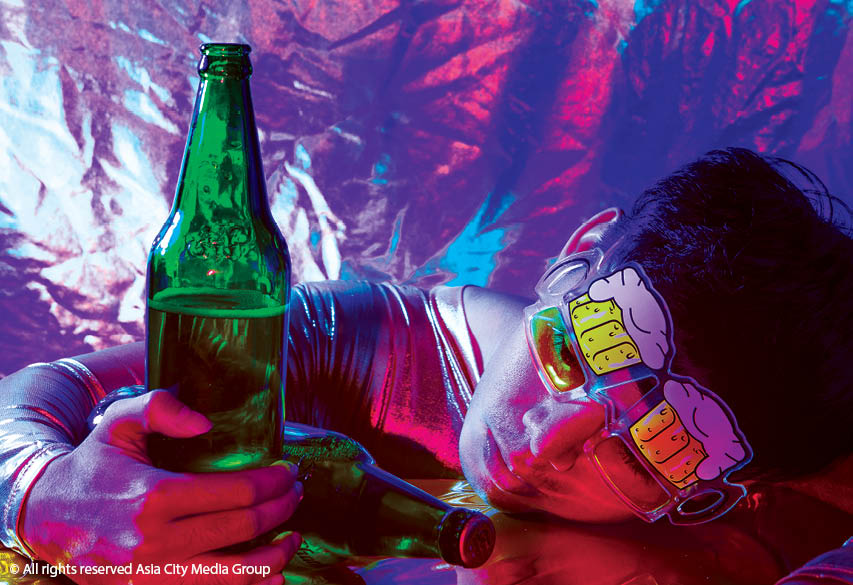 Drinking has been linked to both longer lifespans and the death of millions each year, which is quite a duality to behold. First, the bad news: a lot of people in Thailand die because of alcohol. As in, more than anywhere else in Asia (no. 40 in the world, with 2.83 deaths out of 100,000 people, according to WorldExpectancy.com). That includes recent cases like Lunlabelle the "pretty," who died from extreme alcohol poisoning after recording a truly astonishing blood alcohol concentration of 418 mg per 100 ml, and the three guys in Chonburi, who died after drinking ya dong laced with toad extract, of all things. Not to mention deaths from liver cirrhosis ranked among the country's ten biggest killers last year.
"Functioning alcoholics means high-performance people who can drink a lot of alcohol and yet be able to work at a relatively high level. I've personally lost ping-pong matches and had remarkably good business consultations with very drunk professionals," says Dr. Jug*, a medical doctor on the sub-board of digestive and liver diseases and a writer for liverchula.org. "It's important to note that end stage liver disease (cirrhosis) can afflict social drinkers—even if these people never get drunk."
Let's not forget drunk driving. Last year, about 22,000 people died on Thailand's roads—many of which were cases of drunk driving, especially during Songkran. Of course, all those folks driving their motorbikes home completely obliterated probably aren't getting loaded on craft beers at the Roi Et bar and bottle shop. But, in Bangkok, drunk driving covers all classes. Where in the world is the Boss, Vorayuth Yoovidhya, anyway?
"Alcohol being 'healthy' is a myth, but social drinking—limited to two cans of beer or two glasses of wine a few times a week—might not be harmful," adds Dr. Jug. "However, there are people who can metabolize alcohol more efficiently than others. There are thousands of Thai traffic accident deaths every year, some of which can be attributed to 'moderate' alcohol drinking, so be very careful with that 'two drink' limit." So, alright, alcohol consumed in more than moderate amounts is a problem. That isn't a surprise. But does that make alcohol inherently evil? Is it time to dump our best bottles of booze down the bathtub drain?
*Dr. Jug spoke on the condition of anonymity to discuss alcohol-related issues.
Striking a Balance
Thailand has plenty of anti-alcohol crusaders, some more militant than others. (No advertising alcohol brands, even in front of restaurants? No alcohol on trains? We get that one in 10 of us has alcohol-fueled marital problems, according to Khaosod English, but trust your fellow citizens to have some self-control. Or maybe funnel some money into education instead of demonizing products most of us enjoy responsibly.) But the movement to drink less has more well-reasoned people than preachers—including many who work in the drinks business.
"I don't really drink [anymore]," admits Suwincha "Chacha" Singsuwan, the awesome bar manager behind Rabbit Hole, Liberation, Crimson Room and, soon, the Bangkok branch of Draft Land—the Taipei-born cocktails-on-tap bar with another outlet in Hong Kong. "Now, I walk a lot—an average of 8,000 steps a day. And I try to eat more vegetables, too. It's a lifestyle. Many bartenders [I know] won't drink at all during Buddhist Lent—all three months of it."
That gets complicated, she notes, only when work or social dynamics pressure you to drink. "I used to go abroad quite often for guest shifts. When you travel, you have to drink. The hosts pay for your flight, accommodation and fees, and they expect a lot of guests to turn up for you. My job is to entertain those guests and make money for the bar," she says. "How can you get people to keep drinking after they've tried all your cocktails? Send out shots, drink with them and encourage them to order more." Those demands aren't limited to the road, either. "When friends come into the bar, of course I have to drink with them—even if I'm on duty."
Minway Chi, founder of craft spirits importer Bootleggers Trading Co., echoes that sentiment. "This industry is really tough on the body and it's easy to burn out if you aren't careful." His secret to survival? "A low-ABV cocktail like a Mancino Vermouth and soda—it's refreshing, full of flavor and will fill you up way before it gets you drunk," he says. "If I'm truly not in the mood to drink, then I simply say no. You might get a little shit from your friends, but the fact that you aren't drinking that night quickly disappears from the conversation."
When Rojanat "Ping" Chareonsri, group beverage director of Find the Photo Booth and Find the Locker Room, wants to take it easy, he "order[s] whisky neat, or not the rocks, and take[s] very small sips. People tend not to notice you haven't been drinking if you're holding a glass."
­Ridin' Nolo
Really, it isn't that weird to belly up to the bar and order a soda water with a slice of lemon anymore. But, globally, the No Alcohol Low Alcohol, or "NoLo," movement is yielding even better non-alcoholic options for drinkers who have stepped away from booze—whether for religious and health reasons or sheer boredom. Beer giants like Heineken and Bavaria have rolled out alcohol-free beers that, believe it or not,
actually taste like beer (check out our non-alcoholic beer taste test on page 21). And Seedlip, a non-alcoholic distilled gin owned by Diageo, is giving us interesting options that transcend your basic Shirley Temple or virgin daiquiri. "There are a ton of reasons people don't drink, and that shouldn't preclude them from joining in the second golden age of cocktails," says Chi. "Bartenders are exploring new flavors, new techniques and new presentations constantly, and no one should be left out. The NoLo trend will come to Thailand, for sure. Thais are extremely social and have become more health-conscious—a NoLo cocktail scratches both those itches."
Ping adds, "In Thailand, we kind of already have the NoLo trend. During Khao Phansa, many Thais give up alcohol and other vices for three months. I think it's great if you can do it. I actually did it once long ago." These days, he says, "I love low-ABV cocktails. I usually avoid daytime drinking, but if I do drink during the day, I'll always go for light, low-ABV cocktails."
And as for booze-free cocktails? "There's definitely a place for it in our industry," Ping says. "Many guests just want flavor and don't care about ABV."
All of which is to say, enjoying a few drinks doesn't make you morally corrupt or alcoholic. As Chacha puts it: "You just have to understand your body. That's all." Or, as Chi sums it up: "Drinking is a personal choice; as long as it doesn't adversely affect yourself, your family, your work and your friends, enjoy as many as you like. Just know when enough is enough."
---
BK writers and editors document their week in drinks

Craig Sauers, managing editor

Mon: Trying out this "sober curious" thing.
Tue: By "sober curious," I mean I'm still nursing a hangover from the previous Saturday.
Wed: Capped a casual night run with five beers at Jusmag.
Thu: Seven (small-ish!) glasses of wine and a beer with DK (chef Deepanker Khosla) at the criminally underrated Haoma.
Fri: The alcohol-free beer taste test doesn't count. The Chalawan IPA I had with dinner does.
Sat: One cocktail with Chacha Singsuwan at Crimson Room before attending La Monita's 10th birthday party, a.k.a. two free-flowing hours of pleasure and self-inflicted pain. 10 drinks?
Sun: I'm never drinking again.
Total: 24 drinks. I think.

Angela Symons, deputy editor

Mon: Booze free, it's going to be a productive week!
Tue: Booze free. Well, almost—half a large Chang at XCQ doesn't count, right?
Wed: Uh oh… looks like that winning streak is over thanks to the wine/drinks pairing at Gaggan Anand—one gin and ginger; one glass of Champagne; three (small-ish!) glasses of white wine; three glasses of red wine (let's pretend they didn't keep topping it up); one glass of orange wine; one sake; one G&T. Ouch.
Thu: Don't even mention alcohol.
Fri: Got that Friday feeling but tragically Ruyi Vegetarian (where I'm eating dinner) is alcohol-free. Luckily 23 Bar & Gallery (four small Leos and a whiskey shot with the owner) and Asia Today (one Cacao cocktail) are close by.
Sat: Free-flow at La Monita's 10th birthday party. Here goes nothing: two Aperol spritz, two vodka Hell Boy cocktails, one can of Rogue Batsquatch IPA beer, two gin and lychee cocktails, one can of Melvin Hubert MPA beer. I'm regretting keeping that tally.
Sun: One sip of Chang on a Chao Phraya dinner cruise leaves me feeling a little seasick.
Total: 25.6 drinks. I win, I guess?

Dhipkawee Sriyananda Selley, senior writer

Mon: It's Monday. I have a strict no alcohol rule on Mondays. Plus, trying to stay sober after having too many wines and sangrias from the previous weekend.
Tue: Still alcohol free.
Wed: One G&T, one Campari Spritz and three glasses of Chianti at Medici, Hotel Muse.
Thu: Still hungover from Wednesday night.
Fri: One large can of Budweiser and one large bottle of Chang during a farewell drink session for one of our colleagues.
Sat: One glass of Mai Tai at Baby Bar.
Sun: One bottle of Kirin beer at Raan Keng.
Total: Nine drinks.

---
Booze Ballot
Last month, we asked you, our readers, to dish the dirt on your nightlife habits. Here are the results.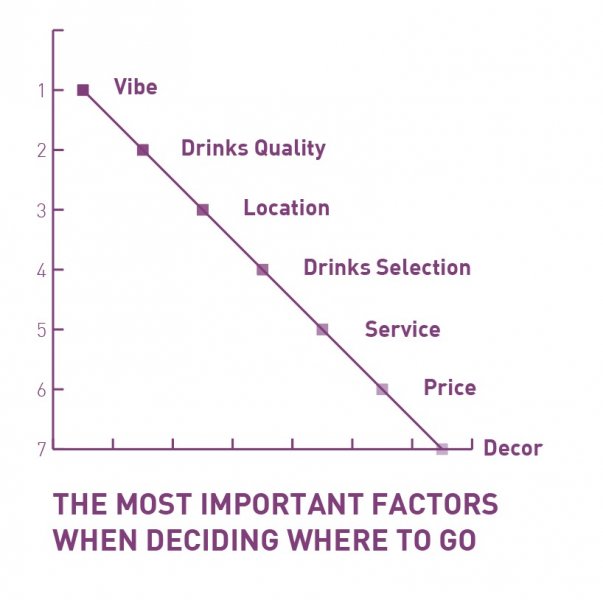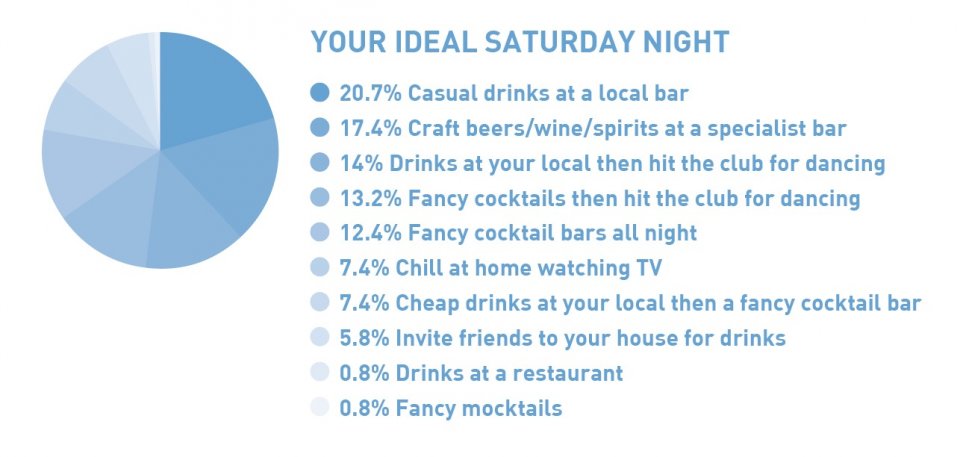 ---
What your drink order says about you, according to Bangkok bartenders
Niks Anuman-Rajadhon, co-founder of Teens of Thailand and Asia Today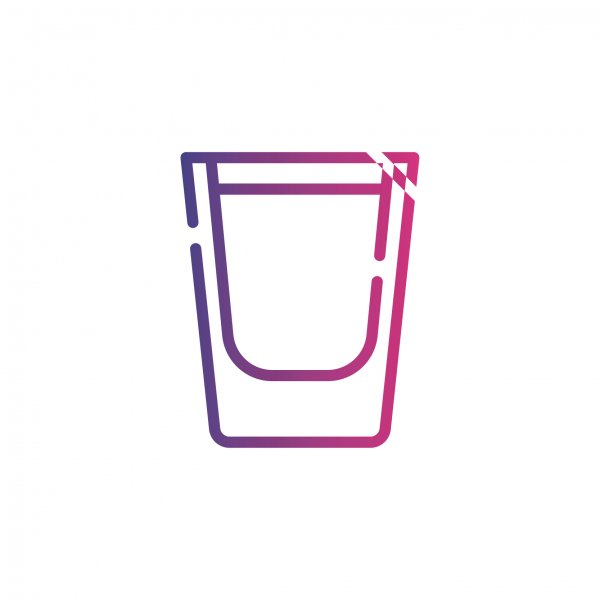 Shots
If a guy calmly asks for a specific type of shot, then the man is on a mission. If you're yelling for shots, well, you know how that story ends.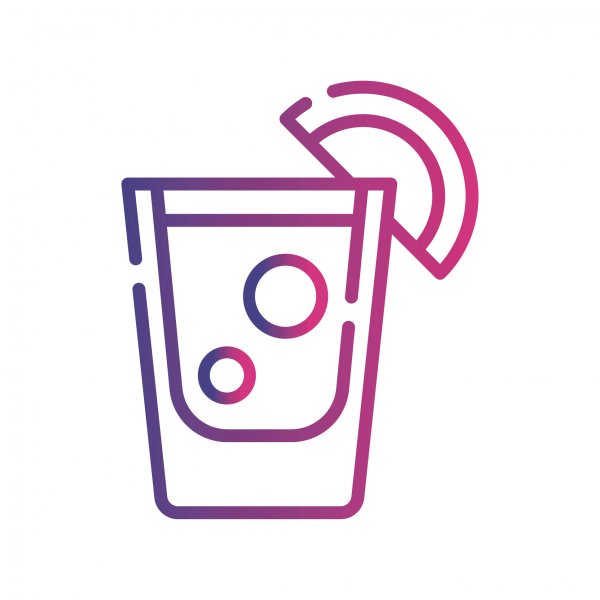 Vodka soda
Good call—low calories.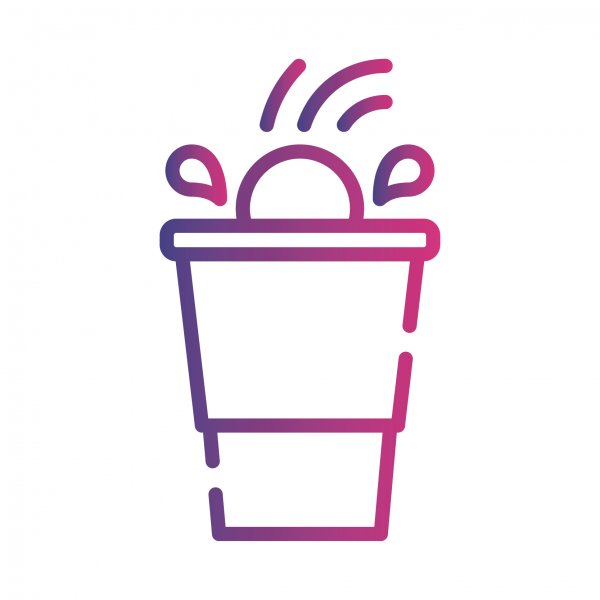 Long Island iced tea
Sure, I'll make the tastiest and strongest Long Island you'll ever have—it's the party people's introduction to cocktails.


Plain soda
A lemon wedge as well? I admire people who come to cocktail bars and have the guts to refuse a drink.
Pailin "Milk" Sajjanit, bar manager at 008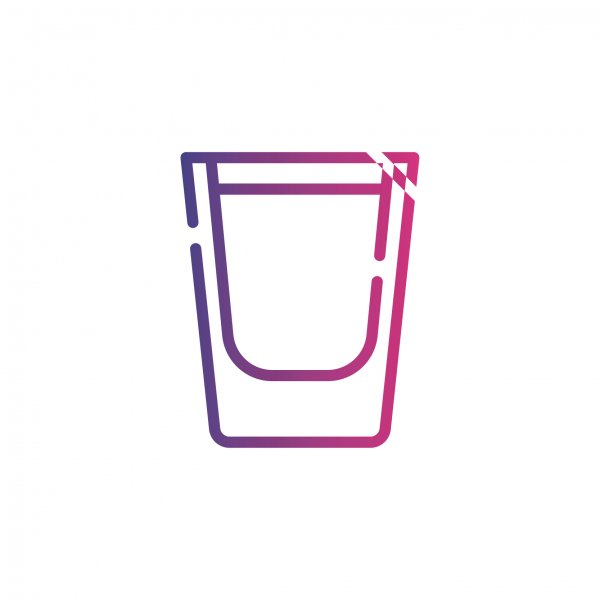 Shots
They're out for a good time.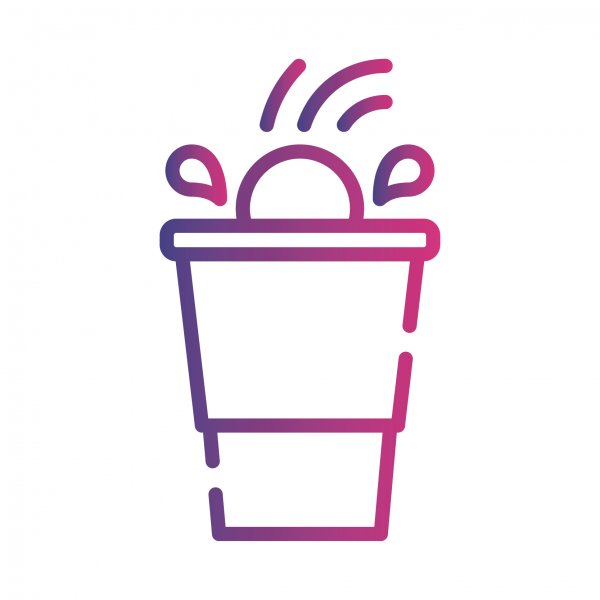 Long Island iced tea
They're craving a stiff drink.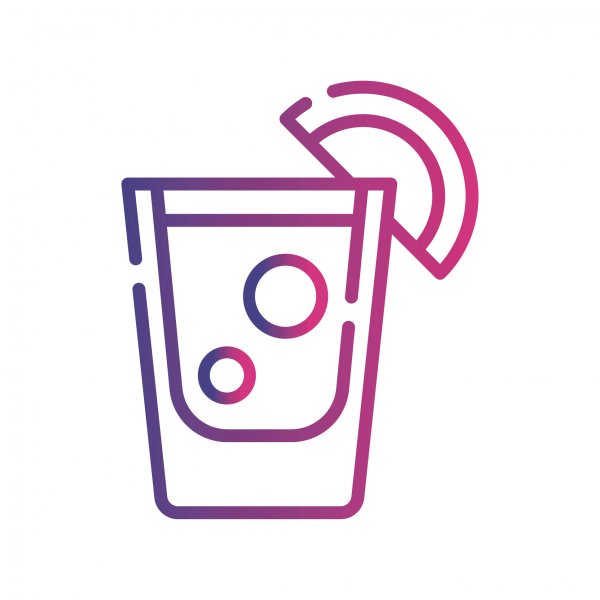 Vodka soda
Maybe they're running out of ideas.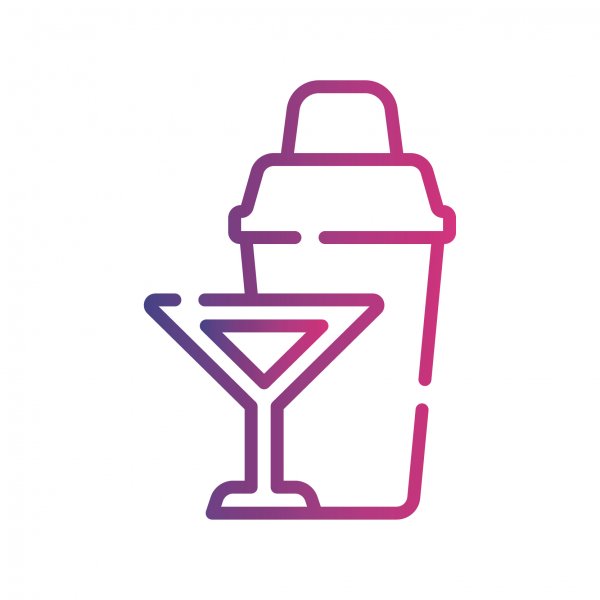 Martini
People look cool when they order a Vesper Martini. It shows they have good taste.
Pop Direkrittikul, bar manager at Eat Me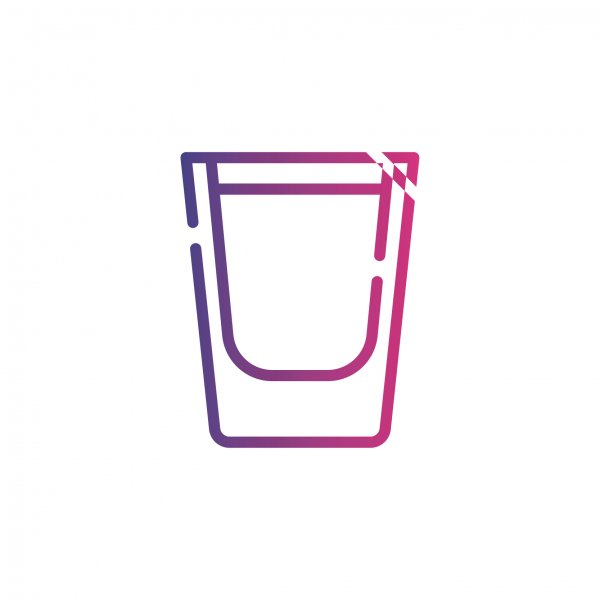 Shots
This guy is already drunk.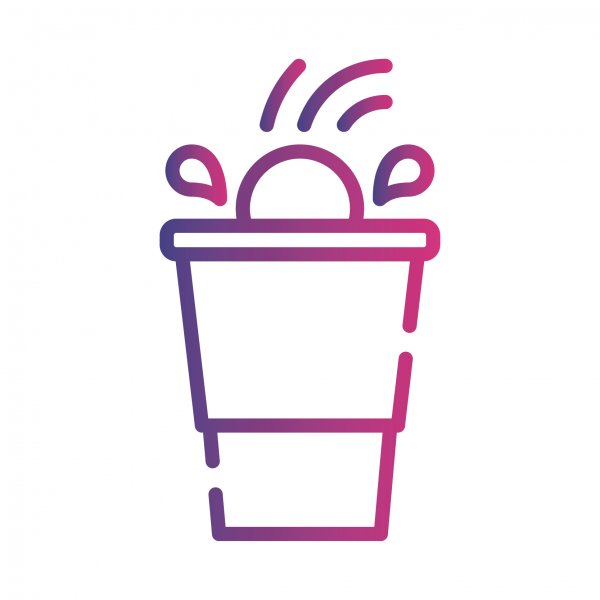 Long Island iced tea
Really? Is that the best you can think of?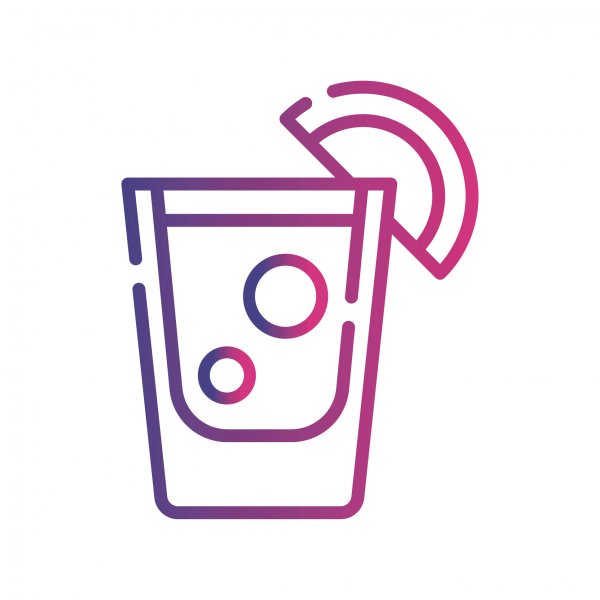 Vodka soda
You're playing it safe—it's flavorless.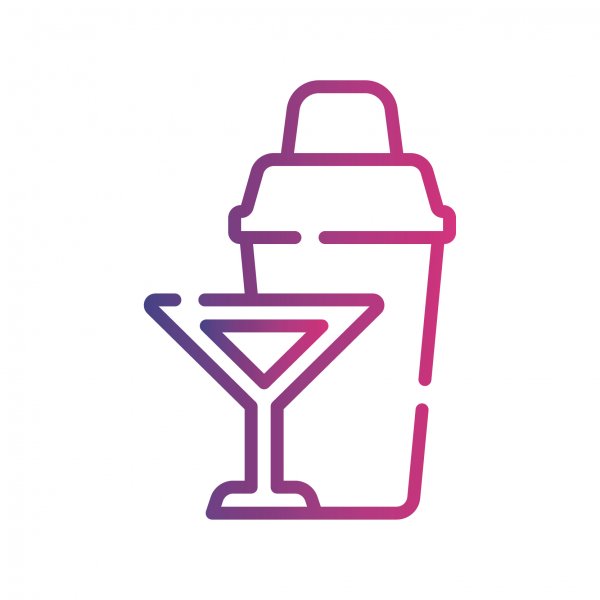 Margarita
Good call. It's a tricky one for bartenders to get right—we either make it too sweet or too sour.
---
Tips for responsible drinking

This startup offers on-demand chauffeur services. If you party too hard, open the app, make a booking and a pro driver will take you home in your car. Don't worry—every driver is insured and uses a GPS monitoring device. The app offers female drivers for groups of women as well.

Low-ABV drinks

The trend for low-ABV cocktails is real. Try the Sweet Cheeks (gin, maraschino cherry, blueberry and lavendar cordial; B320) at Crimson Room; the Moonchild (homemade limoncello, honey and cranberry syrup, egg white and grapefruit bitters; B320) at Serial Laughter; and the Americano (a negroni with soda water instead of gin) at Vesper and 1919.
Session beers

Mikkeller Bangkok always has a low-alcohol brew on tap, like the 3.5% Otherside Lo-Fi. Sour beers usually clock in at less than 5% alcohol as well, like the FrauGruberlicious sour ale on tap at Hair of the Dog. Two of these won't knock you flat.

Umeshu

The Japanese plum spirit itself isn't low in alcohol (about 15%). If you order an umeshu highball at Jua or PrumPlum Umeshu Bar, however, you're in for a light, fruity treat of your favorite plum wine mixed with soda water. Order some skewers to slow the absorption of alcohol into your circulatory system, too.