BANGKOK BAR
Find The Locker Room
This hidden Thonglor speakeasy is next-level.
The buzz: New location, same meticulous attention to detail. B.A.D. Awards 2017's Best Cocktail Bar was forced to move digs barely six months after its much-hyped opening. At Locker Room, Ronnaporn "Neung" Kanivichaporn from our own Backstage Bar joins forces with Hidetsugo Ueno from Bar High Five in Tokyo, Colin Chia from Nutmeg & Clove and Nick Wu, third in the World Class Cocktail Competition 2016, from East End in Taipei. They're joined by Fahbeer Sopajaree (formerly of The Owl Society Whiskey Saloon) on head bartender duties.
The decor: The new spot remains hidden behind a wall of gym lockers, but is now spread across two floors of a Thonglor shop-house. Find your way inside and you'll encounter a space that's as moodily-lit as before, but somehow even more compact and intimate. Each floor has counter seating where you can watch the bartenders in action.
The drinks: The menu's "Past, Present and Future" concept sees classic cocktails like the Bloody Mary and French Connection given three different spins. Ueno takes charge of the "Past" section, offering mostly faithful renditions of traditional favorites, before Wu and Chia add modern twists in "Present," and Neung steps things up by incorporating high-wire touches like sous-vide in his "Future" adaptations. While Ueno's take on the Bloody Mary (B360) is a fairly straight (though super-smooth!) take on the vodka- and tomato juice-based staple, Wu's Harakiri (B390) instead incorporates tequila and Japanese plum liqueur with various herbs for something considerably different. However, Neung's version, the Bloodless Maria (B390), is on a whole new level. This clear, martini-style drink uses mezcal instead of vodka and also features tomato sous-vide with vermouth. His take on the French Connection, a cocktail typically made with equal parts cognac and Amaretto liqueur, called Nuts Over Michelin (B390), is another absolute must-try starring foie gras fat-washed cognac as the base with an almond and black sesame syrup, egg white and lemon juice.
The music: Big band jazz classics.
The crowd: Cocktail connoisseurs and Thonglorites looking to try something different.
Why you should care: This is a serious speakeasy bursting with innovation, yet it all comes at thankfully friendly prices (note: they're all net). The easily understood menu, with its short and sharp descriptions of each drink, makes the whole experience less daunting and more fun, too.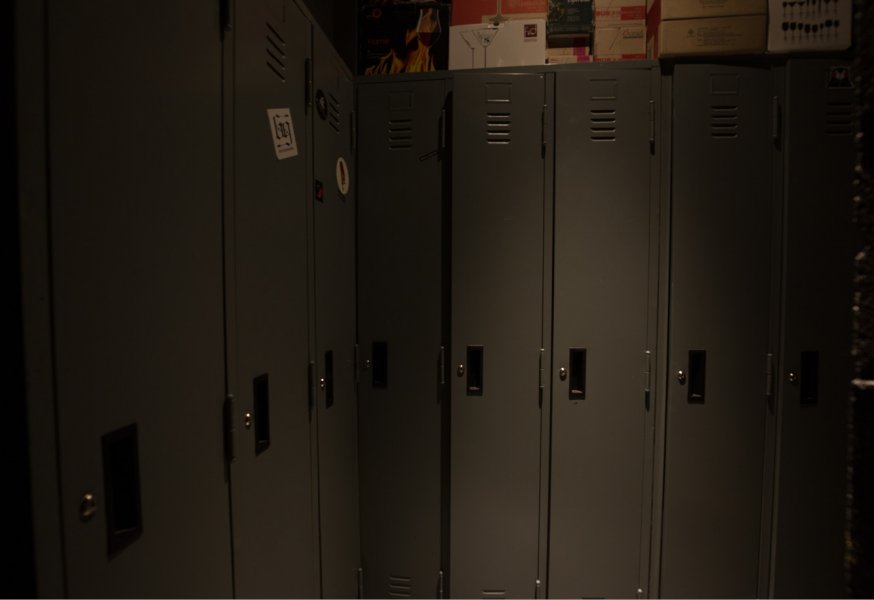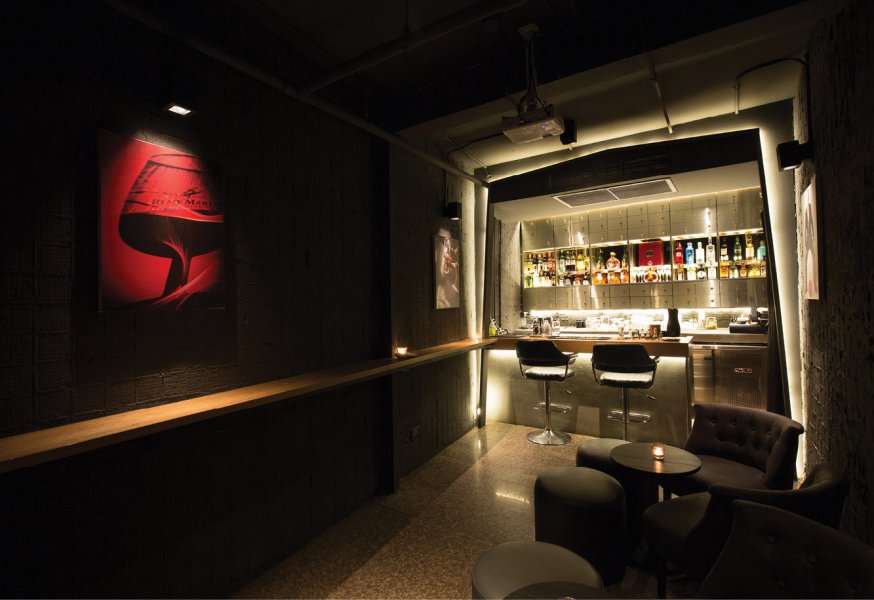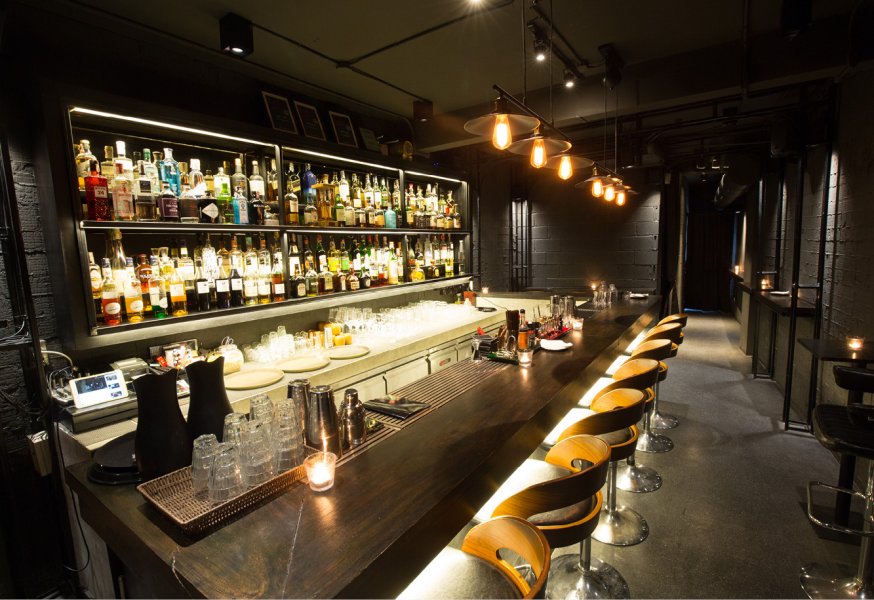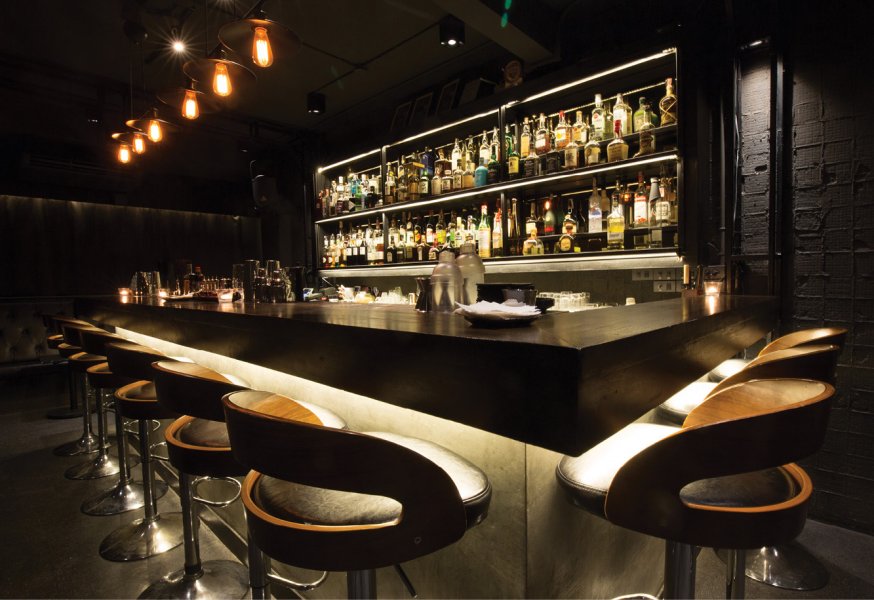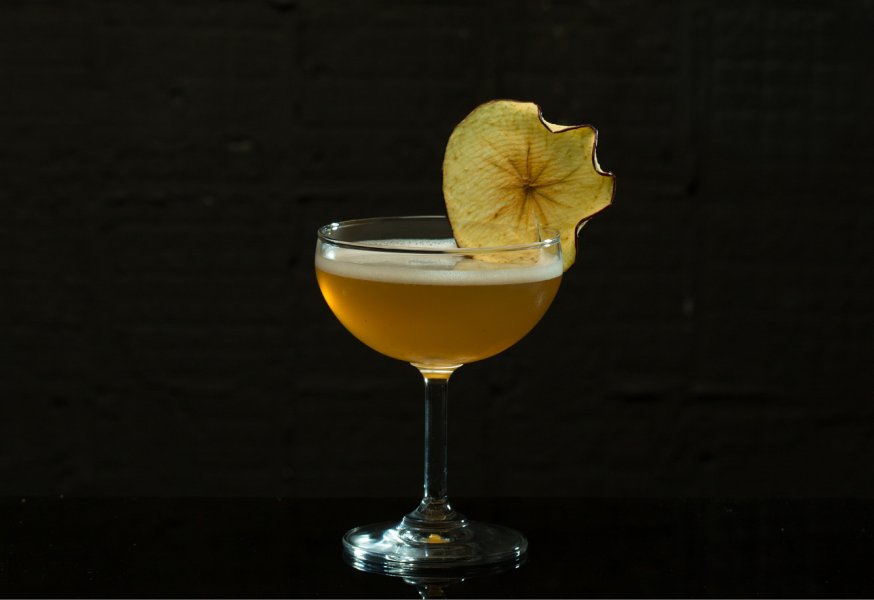 Check out our video of The Locker Room's original location:
Venue Details
Address:
Find The Locker Room, 406 Sukhumvit Soi 55 (Thonglor), Bangkok, Thailand
Phone:
098-287-1898
Area:
Thonglor
Open since:
July, 2017
Opening hours:

daily

6pm-1:30am

Report a correction