Thursday, Mar 1
DJs Moca Oui, Kanabis Stoned and A Lien Boonyalit deliver underground house and techno beats.
Mar 1, 10pm. Residence de Canal, Luk Luang Rd. 72, 02-061-8289. Free.
2 DJs take turn spinning their techno sets.
Mar 1, 8pm. Sukhumvit 15 Residence, Sukhumvit Soi 15, 083-094-0650. Free.

The night of bossa nova from Rio De Janeiro bound musician.
Mar 1, 8pm. Foojohn Building, Charoenkrung Soi 31. Free.
---
Friday, Mar 2
The much-missed alternative Ekkamai club hosts its second pop-up night.
Mar 2, 9pm. Safe Room, Whiteline, Silom Soi 8, 087-061-1117. B250.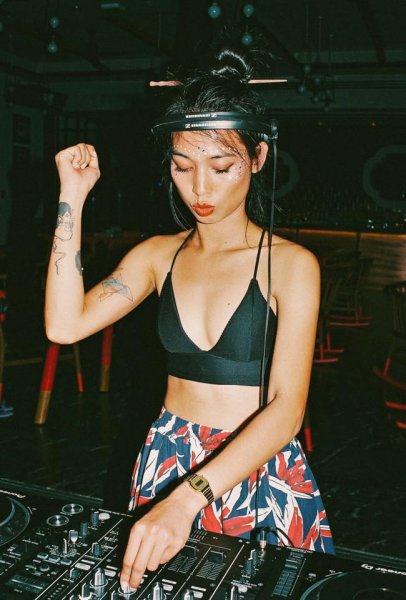 Bangkok's leading female underground DJ presents a fresh Serbian-German electronic music artist.
Mar 2, 10pm. De Commune, 1/F, Liberty Plaza, Sukhumvit Soi 55 (Thonglor), 061-717-4365. B250.

The three DJs promise a night full of grooves.
Mar 2, 9:30pm. Glow, Sukhumvit Soi 23, 086-614-3355. Free before 11:30pm. B350 after.
The musical purist has a contemporary approach to jazz
Mar 2, 9pm. FooJohn Building, 831 Charoenkrung Soi 31, 085-527-3511. Free.
A showcase of local jazz and hip hop talents including The Front Row, JindaJohn and John Lindsay.
Mar 2, 7:30pm. Live Lounge, Trendy Building, 10/47 Sukhumvit Soi 13, 02-168-7335. B300.
This solo interactive performance by Gabriela Serani promises the chance for intimate discussion of topics covering domestic violence, gender and power. Grab tickets at
bit.ly/2o1Vd3Z
.
Mar 2, Democrazy Theater Studio, Rama 4 Rd., Soi Saphan Koo, 087-998-4454. B500.
This 3-day foodie event by the Chao Phraya river bank gathers some of Bangkok's top names in food and drink. For more information on the guest chefs, special dinners and pop-ups, see
here
.
Mar 2-4, 3pm. Sermsuk Warehouse, 721 Charoennakorn Rd. B100.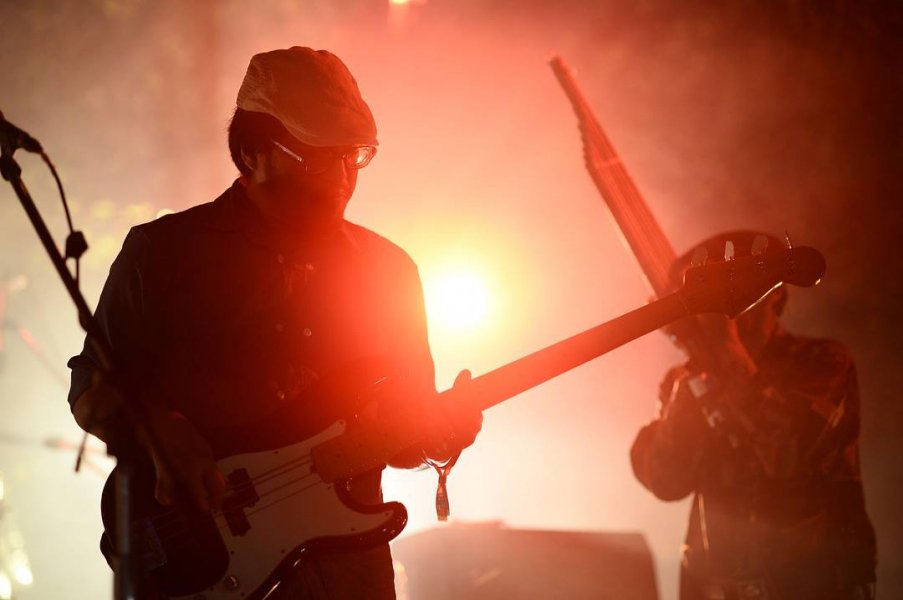 Stalls sell vintage fashion accessories to the live soundtrack by The Paradise Bangkok Molam International Band, Ornaree, Superbaker, Shark Boy Alive and The Prach Legkra Experience. Later sees DJ sets from Maftsai, Plearn Pan Perth Jirus and Do Samwa.
Mar 2, 3:30pm. Department of Fine Arts, King Mongkut's Institute of Technology Ladkrabang University, Ladkrabang Rd., Free.
---
Saturday, Mar 3
Dance all night to hits from 2000s dance queens.
Mar 3, 7pm. Gmm Live House, 8/F, CentralWorld, 999/9 Rama 1 Rd., 02-640-7000. B500.
Symphonic techno soundscapes till sunrise. Tickets TBA.
Mar 3, 10pm. Club15, Sukhumvit Soi 15, 083-094-0650.
Dream-pop sounds from Thai bands Safeplanet and Hariguem Zaboy, joined by Singaporean counterparts Cosmic Child, Sobs and Subsonic Eye.
Mar 3, 6pm. De Commune, 1/F, Liberty Plaza, Sukhumvit Soi 55 (Thonglor), 061-717-4365. B300.
Jaruwat Normrubporn makes his solo debut with oil paintings portraying people in his memories.
Mar 3-Apr 30, Pullman Bangkok Hotel G, 188 Silom Rd., 02-352-4000. Free.
Shop vintage items and collectibles from collectors from Japan, Malaysia and Thailand on the river bank.
Mar 3-4, 3pm. Bangkok Dock, Charoenkrung Rd. B150.
Sales & Fairs: Cat Foodival
This food festival features dishes inspired by indie and pop artists such as Yokee Playboy, Stylish Nonsense, Tabasco, Greasy Cafe, The Young Wolf and Penny Time.
Mar 3, 4pm. Show DC Oasis Arena, Rama 9 Rd. Free.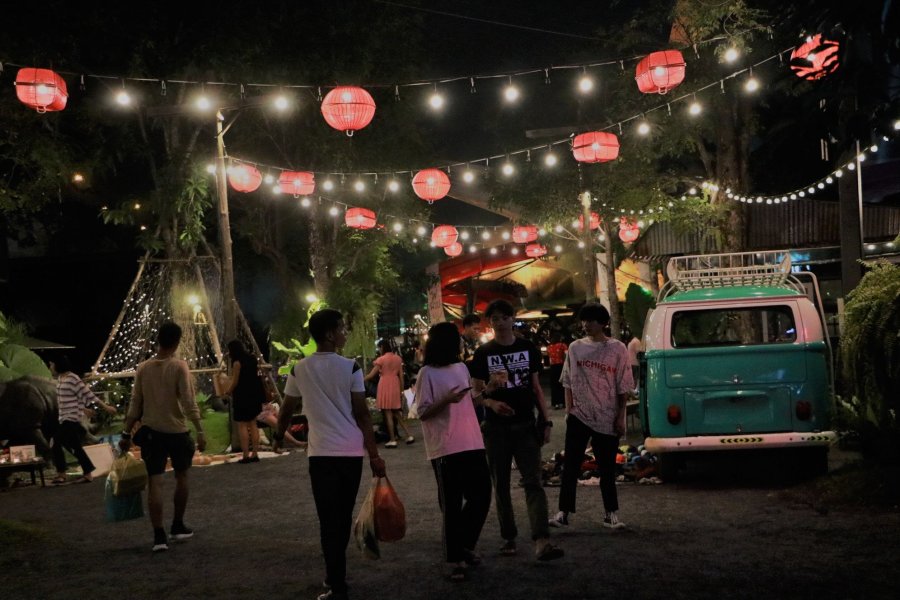 Peruse organic food, art and crafts from local suppliers at Thonburi's creative hub.
Mar 3, 11am. Chang Chui, 460/8 Sirindhorn Rd., 081-817-2888. Free.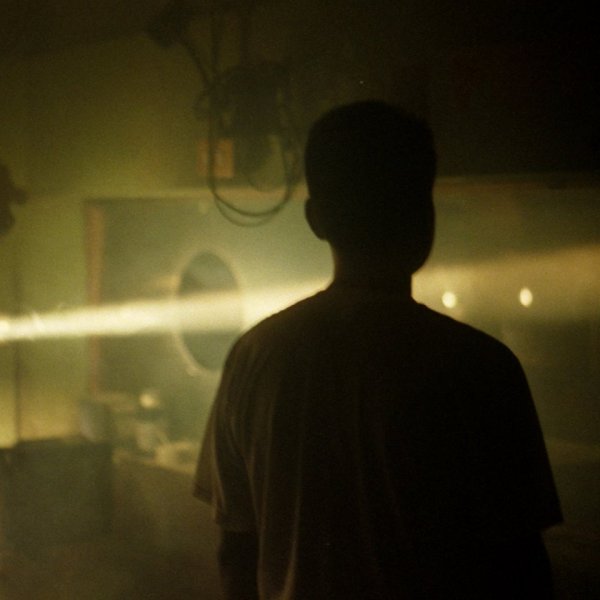 The screening of critical-acclaimed documentary with the story following the life of the projectionist after the stand alone cinema he's been working in for over decades got shutdown. The director Wattanapume Laisuwanchai will be leading the post-disscusion as well.
Mar 3, 5:15pm. Doc Club Theater, Warehouse 30, Charoenkrung Soi 30. B100.
---
Sunday, Mar 4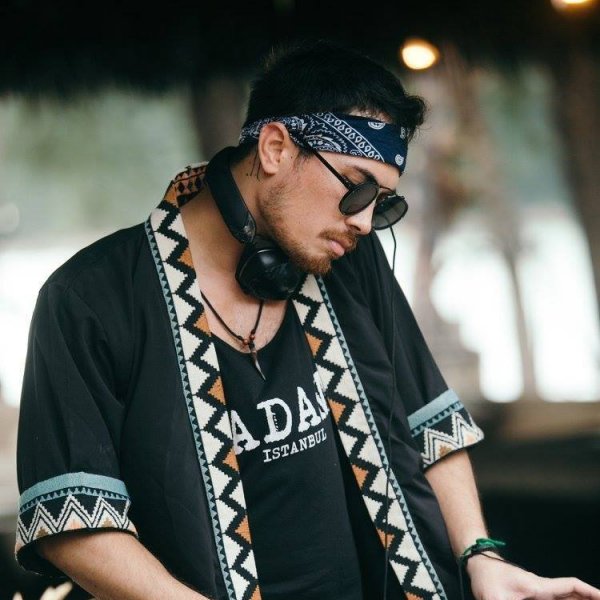 The self-described "super house" collective from Germany is joined by local DJs Dan Buri and Coran.
Mar 4, 9pm. Sing Sing Theater, Sukhumvit Soi 45, 063-225-1331. B400 includes 1 drink.
The launch party of German brewery And Union's new cans promises a day out for dogs, alongside surfing contests and giveaways.
Mar 4. 3:30pm. Changwon Express at Flowhouse, A-Square, 120/1 Sukhumvit Soi 26, 095-445-1465. Free.
10 hours of Marathon DJing by Panna and newcomer Miuccia
Mar 4, 12pm. The Commons, 335 Thonglor Soi 17, 089-152-2677. Free.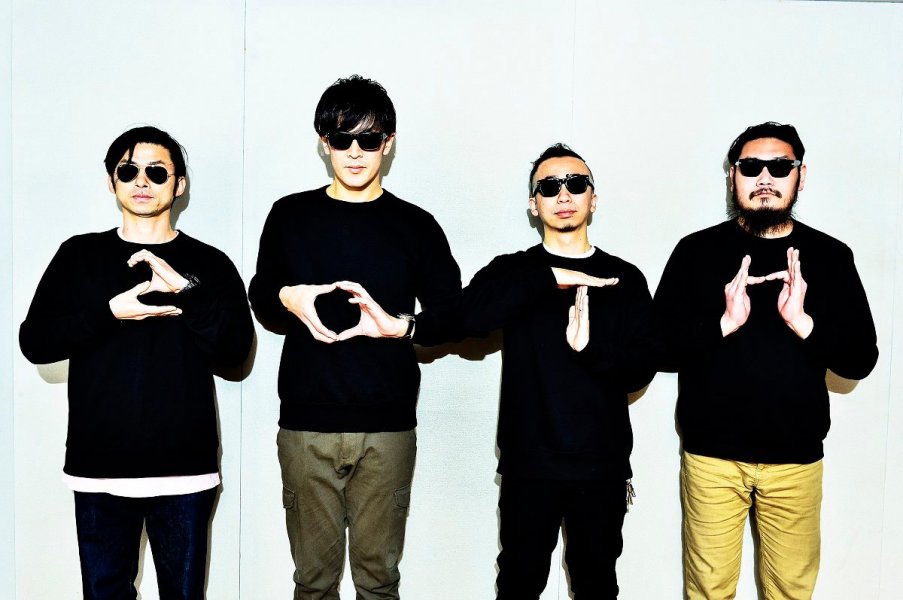 Concert: Fever Tours in Thailand 2018
Japanese rockers The Band Apart, Lostage and Deepsea Drive Machine are joined by Thai support act Inspirative. Grab tickets at bit.ly/2GdDayo.
Mar 4, 7pm. Rockademy, 120/8 Sukhumvit Soi 26, 02-261-3833. B900.
The market promises eco-freindly crafts and art along with workshops.
Mar 4, 11am. BACC, 939 Rama 1 Rd., 02-214-6630. Free.