This Mar 2-4 promises to be one of the best weekends of eating and drinking that Bangkok has ever known—and we're involved.
Mad Face Food Week 2018 gathers together over 40 of the city's top foodie names—chefs, bloggers, food truck pioneers and cocktail masters—for food stalls selling one-off creations and special events.
If you made it to last month's Made by Legacy event at Sermsuk Warehouse, Pepsi Pier, then you'll know what to expect. The same team is organizing Mad Face at the same, industrial-riverside location.
Some stalls to look out for: Chalee Kader of 100 Mahaseth, who's promising super-spicy Northern sausage hot dogs; Chet Adkins of Jua, who's leaving Japan for California and an In-N-Out-inspired "Smash Burger"; and Jacobo Astray from Broken Eggs, who'll be turning chicken green curry into ice cream.
The real highlight, however, is three special dinners on Friday, Saturday and Sunday nights (limited ticket priced at B2,500 per person). The first (Mar 2) is hosted by Chang Beer and features the food of Somkiat "Joke" Pairojmahaki from Seven Spoons. That's followed by a Made by Legacy dinner on Sat (Mar 3) cooked by Top Russell from Freebird, then finally on Sun (Mar 4) comes the BK Magazine-hosted dinner prepared by Garima Arora from Gaa.
But don't worry if you miss seats. The weekend will also welcome two pop-up restaurants from some of Bangkok's biggest kitchen names. Jarrett Wrisley and Paolo Vitaletti of Appia and Peppina will recreate their in-demand "Appia Guestlist" series, with the names of guest chefs kept secret till the last minute.
Joe Jantraget (80/20), Van Rohitratana (Rarb), Noom Triyasenawat (Samuay & Sons) and Black Bulsuwan (Blackitch)—otherwise known as Those Fcuking Chefs—will host a second pop-up spotlighting no-waste cooking, spit roasts and Isaan flavors.
Other booths come from Bunker, Mad Moa, Simple, Acai Story, Holy Moley and Foojohn Building, to name a few.
Mad Face entry costs B100 (free for under 18s) and includes one drink, but stay peeled to BK Magazine social media, because we'll be giving away free tickets, food vouchers, and even seats for Sunday's dinner.
Visit www.madfacefoodweek.com for the full lineup of stalls, pop-up restaurants, screenings and private dinners.
Mar 2-4 (3-11pm), Sermsuk Warehouse, Pepsi Pier (BTS Saphan Taksin). Entry B100 (includes 1 drink)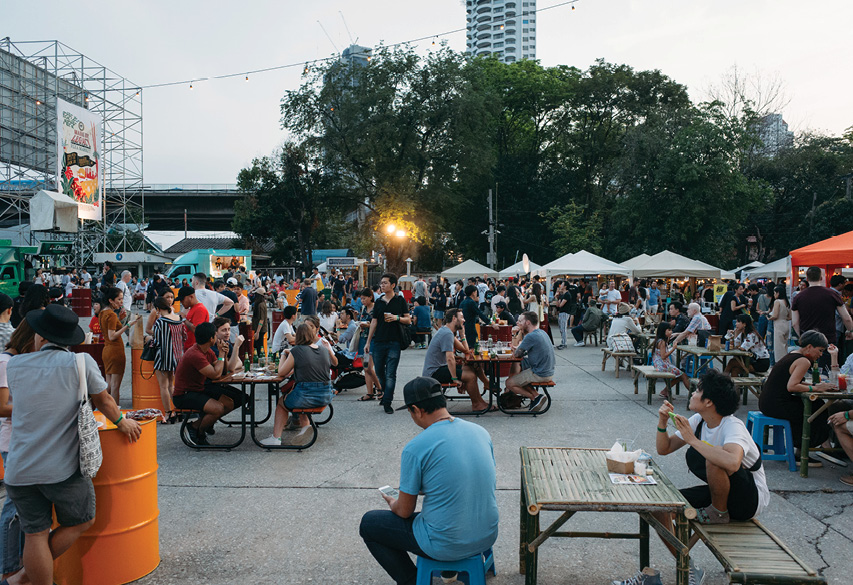 Images taken during Made by Legacy 9 at Sermsuk Warehouse, Pepsi Pier