A Bangkok-based trainer recently contacted BK asking us to write a story on him. His reason: "I offer the most expensive personal training experience in Bangkok." Ladies and gentlemen, meet Aurimas "AJ" Juodka, the former owner of CrossOver gym at National Stadium who now runs
Well With AJ
, where he charges clients B120,000 per three-hour session, or one million baht for 10 sessions.
You read that correctly. For perspective, Kourtney Kardashian
pays an estimated US$300
, or around B9,540, for each of her personal training sessions with
Don Brooks
, Hollywood's most famous trainer.
Naturally, I had a lot of questions for AJ. Number one: Just what does someone get after one session with him that they can't get from a normal PT, who might cost B3,000 per hour?
"Exactly!" AJ wrote back. "And how different are they from the ones that cost B1,000 or B1,500? It becomes a low price competition. When you invest that amount of money—you back yourself into a corner where you're really forced to get as much for your money as possible. You have an external motive that adds value to you. That's how it's different. Does that make sense?"
"No," I replied.
"I started coaching high-ticket clients online and realized that my hourly rate, if directly exchanged for money, is worth a lot more," he continued. "And the benefits go beyond that single session. That's the whole point. You get the full experience."
Clearly, we weren't going to get very far just talking to AJ. Instead, I asked him if he was willing to meet me and provide the full B120,000 experience, so I could learn first-hand what that sort of money buys you from a personal trainer.
I'm no stranger to fitness and training. I myself train around five times per week at a CrossFit gym. I know burpees, I know HIIT and EMOMs and WODs and all the other acronyms of the 21st-century workout landscape. I also know that I get all of that from a B5,300 monthly membership fee.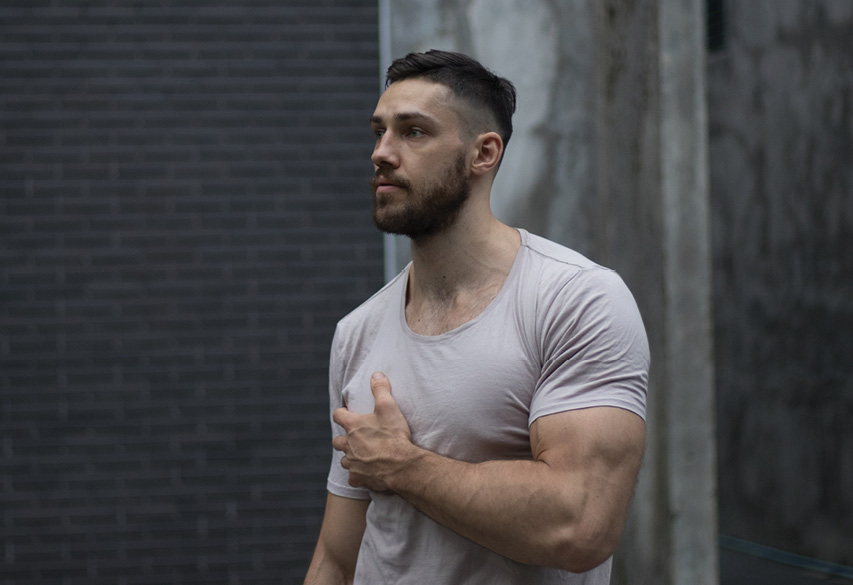 I met AJ at Training Ground*, a huge CrossFit and conditioning facility on Sukhumvit Soi 69 where regular personal training sessions cost B2,500. No question about it, AJ is charming. If he were in a bar, you'd notice him straight away. He looks like an extra in 300 and has a beaming smile and personable demeanor. He explained that our three hours together would include: 1) a 75-minute workout session; 2) some motivational therapy discussions on what AJ describes as "the six other pillars to help improve your life:" sleep, stress management and mindset, nutrition, movement, environment, routines and tech; and 3) meal prep from "a Michelin-star chef."
It was the therapy bit that had me worried. Nowhere on AJ's profile does it say he's a qualified psychologist. He does have other qualifications. He's NSCA certified, which is one of several credible personal training certification programs from the US (opinion differs on which is exactly best), and is also a Precision Nutrition Level 1 Certified Nutrition Coach. Another trainer we asked described Precision Nutrition as, "Awesome! I'd like to take it but it's f*cking expensive."
The training. Our 75-minute session got underway with two 30-second, all-out-as-hard-as-you-can blasts on an assault bike with as much recovery time as I needed in between. AJ said it was to switch on my main energy powerhouse, so my body would be ready for what was about to come. Before I got on the bike, he also gave me what looked like an iPod with blue lights beaming out of the headphones. He told me to put them in my ears to "wake my brain up."
Next it was a four-minute stint on the ski machine, followed by four minutes of rest, then another four minutes on a rowing machine. With my heart pumped but steady, AJ put me through my paces with "Tabata," Japanese scientist Dr. Izumi Tabata's military-endorsed training method of 20 seconds on, 10 seconds off. I did eight sets of wall-balls and it was hell. Which I suppose is a good thing.
After that we hit the weights. I was allowed to choose what Olympics lifting form I favored and I went for my favorite—deadlift. Five reps. Five sets. The last training movement was a dumbbell bench press—7-6-5-4-4 reps—before 90 seconds of slow press movement, 15 seconds up and 15 seconds down. He said this last part is to help build muscle via the tried-and-tested bodybuilding mantra of "time under tension."
Throughout the session, AJ placed a lot of focus on the science side of the heart rates, and I learned a lot. I don't, however, think I learned anything a regular B3,000-per-session trainer wouldn't teach me.
What I'm going to call the "life coaching" part of AJ's method got underway post-gym, when a BMW picked us up to go eat. On the car ride, we discussed my diet, sleep, fitness goals—and mental health. The chat was enlightening. AJ is a lovely guy with a lot of great advice and a motivational mindset that really made me reassess my goals. But I also occasionally go to a psychologist, one who has a medical doctorate. Not only does he cost a fraction of AJ's price, but also I know that you should not be giving out mental health advice if you're not qualified.
AJ said prior to the session that his package includes meal prep from a Michelin-star chef. Instead, his driver took us to
Octave
at the Marriott Sukhumvit Hotel—a beautiful, upscale rooftop bar and restaurant, but not one that's in the Michelin guide. He told me that we were supposed to go to
R.Haan
but he couldn't get a booking.
While at Octave, I was allowed to eat salmon, lamb shank and grilled chicken, with nothing else but water (or soda water). We continued to discuss my personal issues and how I planned to address and manage them.
So that was that. My three hours with AJ were up. After the session there was also some follow up. AJ sent me an email that included reading material that he advised me to study on my own time.
If you're beyond-wealthy and need the threat of losing one million baht to shift your ass into gear, then maybe AJ's course is worth it. But keep this in mind. That money does not buy you B40,000-an-hour's worth of experience. It does not buy you B40,000-an-hour's worth of fancy gadgetry and fitness tech. It does not buy you B40,000-an-hour's worth of dietary planning or meal prep or rigorous nutritional expertise.
I also don't know whether AJ actually has any million baht clients. He told me he trains eight people privately, several of whom he coaches online only, but didn't reveal any of their rates. When a friend reached out anonymously to AJ on email to discuss coaching, he would not give any rates, saying only that he no longer offered one-time coaching sessions.
A few days after my session, another friend asked me exactly what I got out of it. Fitness-wise, I replied, not much that I couldn't get from any qualified personal trainer. But AJ did give me two pieces of advice that I've since been following in my daily life. One, was first thing every morning, to write down any self doubts I'm having as positives rather than negatives. The other was to switch off all my devices by 10pm for a better night's sleep.

"The best investment that you can make," AJ told us, "is the investment in yourself." Results like these feel more like an investment in AJ.

---
*Since this article was published, Training Ground has reached out asking us to clarify that AJ does not work for the gym. He has never worked for Training Ground.

**A previous image in this article showed AJ in a T-shirt for The LAB. They have since contacted us to say he no longer works there.