With the recent surge in popuarity of men's skincare products, it's no secret that guys around the world are taking more pride in their appearance than ever before. A 2017 survey found that 84 percent of men aged 18 to 44 use skincare products. It's almost (just, almost) no longer taboo for men to openly talk about skincare. Whether you're just beginning to dabble in skincare, or you're a seasoned veteran looking to up your routine, here are eight new essential products.
Compagnie de Provence White and Black Tea Hand Cream
Credit: Another Man Story
It's not just your face you should be taking care of, lads. Ask any girl and she'll be quick to tell you that one of the first things she notices on a man is his hands. Rough, unkempt hands will quickly get you red-flagged on a date. Luckily, Another Man Story now stocks a new line of white and black tea scented hand creams (B780) from Compagnie de Provence that will keep your hands looking (and smelling) fine. If your pick-up lines aren't the smoothest, at least your hands can be.
Available at Another Man Story, 1/F, The EmQuartier, Helix Building, Sukhumvit Rd., 02-003-6138. Open daily 10am-10pm
THREE for Men Gentling Lotion Moisturizer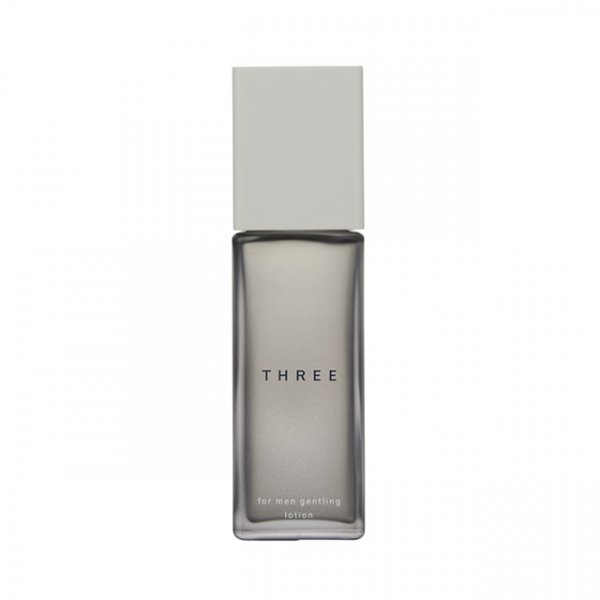 If you don't already use a facial moisturizer, start. Now. You will instantly notice a brighter, healthier looking complexion and it's an essential tool in the fight against aging. Originating in Japan, THREE is a cosmetics veteran. Its new moisturizing lotion for men (B2,070) is a great place to start if you don't already moisturize, but also an excellent upgrade for people looking to change it up. It's ideal for skin profiles ranging from normal to slightly oily.
Available at Three Flagship Store, 1/F, CentralWorld, Rama 1 Rd., 02-252-3464. Open daily 10am-10pm
Aesop Gentle Facial Cleansing Milk
Credit: Aesop
It is crucial to select an optimal cleanser suitable for your skin-type. If you have sensitive skin, using a gentle cleanser is a must. Over-washing with harsh face-wash could be doing serious damage to you skin. If you suffer from dry and sensitive skin, switching to a gentle cleanser like this one from Aesop (B1,135) could literally change your life. Also be sure to wash with COLD water, hot water can do serious damage to sensitive skin.
Available at M/F, Beauty Hall, Siam Paragon, Rama 1 Rd., 02-610-7513. Open daily 10am-10pm
La Prairie Cellular Serum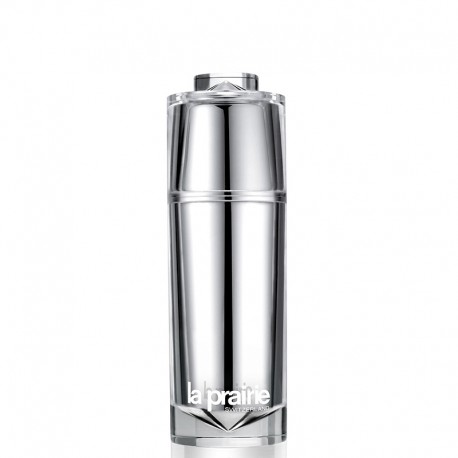 Moving past the bare minimums of cleaners and moisturizers, serums offer an excellent way to get the nutrients and microelements that your skin craves—and this one from La Prairie is the ultimate. Apply after cleansing, and before moisturizing and you'll be set. At B29,880, the price-tag may make you gasp. However, if you can afford it and you're serious about anti-aging, you won't regret the long-term investment into your looks.
La Mer Eye Concentrate with Sea Alginate
Whether you're spending a few too many long nights at the office or at the bar, those long nights are eventually going to show under your eyes. But, with this eye concentrate from La Mer (B8,010) your boss will be none-the-wiser that you've shown up to yet another meeting on three hours of sleep. Formulated with sea alginate and hematite, this stuff will remove any discolouration and gently hydrate under your eyes. The result? A youthful, well-rested, and definitely not hung-over appearance.
Acqua Di Parma Basil Extract Shaving Cream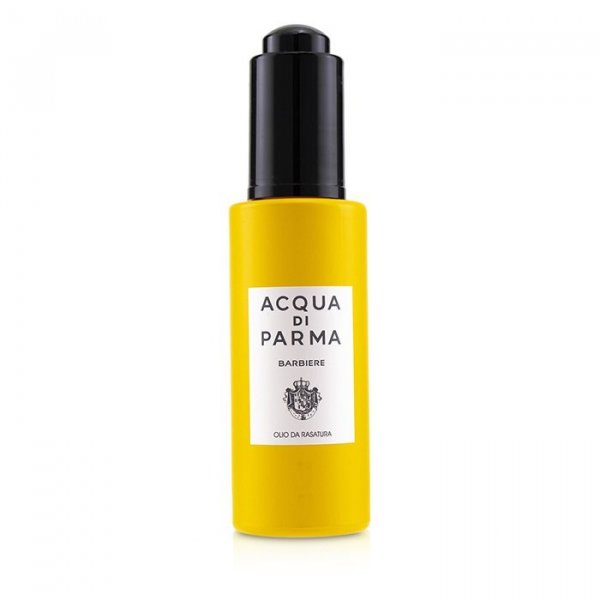 A quality shaving cream (not to mention razor) is an absolute must for any guy, espescially if your skin is on the sensitive side. A good shaving cream should not only moisturize and nourish the skin, but also repair the inevitable micro-tears caused by shaving. Seriously, invest in a high-quality shaving cream—your face will thank you. The rich texture and premium ingredients Acqua Di Parma's Basil Extract Shaving Cream (B1,467) will turn your stale shaving routine into a luxurious experience, leaving your face feeling silky smooth.
Biotherm Homme Moisturizer Aqua Power Daily Defense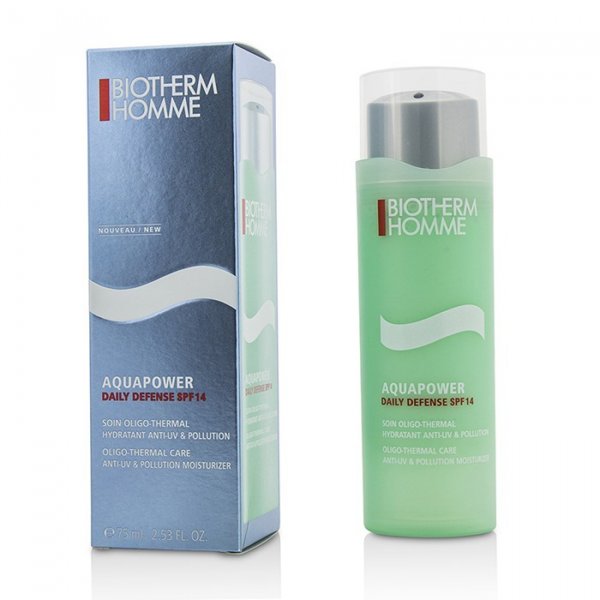 Biotherm Homme has been at the forefront of the men's cosmetics game for a while now, and for good reason. We'd recommend their Aqua Power Daily Defense Moisturizer (B1,285) as the perfect gate-way into the world of men's skincare. If you have oily skin, it may not be for you. But for normal to dry skin-types, it's everything you could ask for. The lightweight formula provides SPF-14 protection and contains baicalin root, vitamin E, red algae, and life plankton—in other words, stuff that is going to make your face look a lot better.
Kylaz Blemish Breakout Fighter Set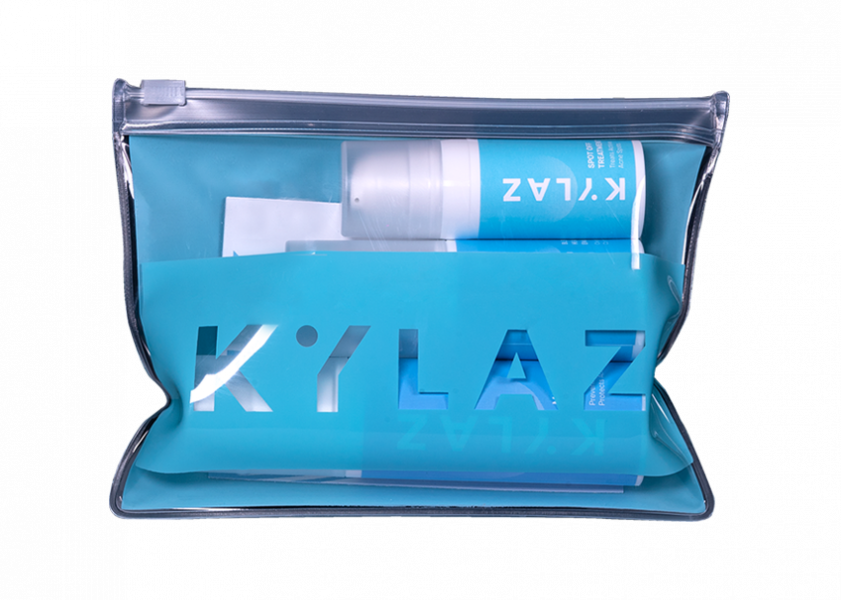 Credit: jyx.shop
New Singaporean skincare brand Kylaz is god-send for guys struggling with acne. Developed by a world-class medical aesthetics pioneer, this burgeoning skincare line gently and effectively treats the root cause of acne. Their three-product blemish breakout fighter set (B1,127) aims to correct, protect and prevent acne.