If The Kids Are An Issue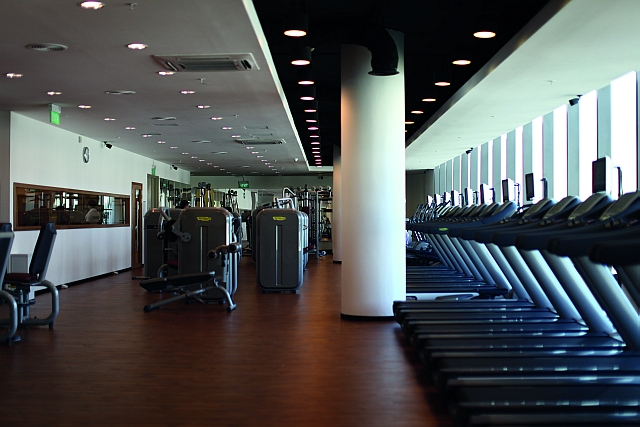 Amore Fitness
There's no such thing as a good excuse for skipping the gym these days. If you simply can't leave the kids at home, consider Amore Living, the more holistic arm of Amore Fitness. Here, you can "park" the kids at the Kid-Fit Club, which provides activities such as board games, arts and crafts, fun exercise, reading, movies and even Nintendo Wii games for children aged four and above. Spend the day at their in-house spa, go for a quick jog on the treadmill or take a dip in the pool while the little rascals work up a sweat in a separate room—now that's what we call getting the best of both worlds.
Stats: 16,000 square feet of space with a studio for yoga, Pilates and Stretchfit classes, a cardio studio, an elevated outdoor pool, a spa and a kids' gym.
Equipment: The gym itself is small and houses approximately 10 treadmills and three cross trainers per outlet, all by Technogym.
Amenities: Drinking area (hardly a lounge since you have to drink-and-go here to make way for the snaking queue) and showers with steam bath facilities.
Classes: Over 30 different types of classes including blitz and fusion dance, cardiovascular and toning, Pilates, yoga, MTV dance and aerobics. Aqua classes are also held at the pool five times a week.
Price: $165 per month for unlimited access to all their outlets; additional $60-120 per personal training session. Complimentary one-day trial and body composition analysis available.
Outlets: #05-18 Tampines 1, 10 Tampines Central 1, 6789-8822; #06-01 City Square Mall, 180 Kitchener Rd., 6781-1822.
Overall: 3/5
The cramped changing rooms and narrow lockers (you have to hang your clothes and leave your shoes outside) leave much to be desired but if you get frustrated you can always trot off to the boutique spa to calm down.
If You Work Late Nights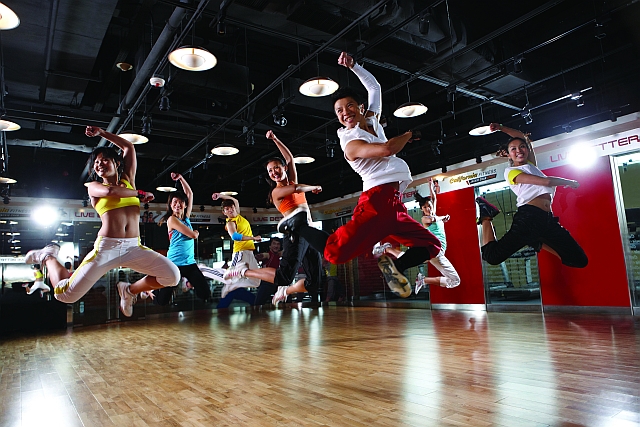 California Fitness
Let's face it—there are times when it is practically impossible to squeeze in a workout during the day no matter how well you plan your schedule. And these days, work and other pressing engagements can easily eat into your weekend. What to do, then? One of the pioneer mega gyms in Singapore California Fitness remains open until midnight on most days and also has outlets in strategic parts of town so you can work up a healthy sweat even when you knock off late from work.
Stats: Four outlets spanning about 12,000 square feet each, with cycling and group exercise studios, Mind Body studios and free weights areas. Those looking to squeeze in a quick, 30-minute session of intense Muay Thai-inspired exercise can enter the Kick-Fit zones.
Equipment: Lots of cardio (treadmills, elliptical trainers, exercise bikes), strength and resistance equipment, mostly from Technogym.
Amenities: Ample showers, full-sized lockers, steam and sauna facilities, Jacuzzi and internet kiosks.
Classes: A regular variety of classes such as Zumba Fitness, yoga, BodyPump, BodyCombat and Latina Flava, as well as Jackie Chan Signature classes.
Price: Membership starts from $49 per month. A Platinum membership (price upon application) allows you access to all their four clubs. Personal training starts from $75 per session. Complimentary seven-day passes available.
Outlets: 4/F Bugis Junction Towers, 230 Victoria St., 6337-2577; Orchard Bldg., 1 Grange Rd., 6834-2100; 14/F Republic Plaza, 9 Raffles Plc., 6534-0900; 3/F Novena Square, 238 Thomson Rd., 6250-2345.
Overall: 4/5
This one's been around for a long time so you can be sure they know what they're doing.