Move to On Nut, they said. It'll be fine, they said. They were right. There's something to be said, of course, for being in the shopping mall jungle west of the khlong, but Phra Khanong and On Nut have a homey, neighborhood feel just a stop away from downtown. For newbies to the area, it can seem a little divorced from the Sukhumvit life, but that's not a bad thing. There's good food, wild nightlife venues, and great ways to spend an afternoon. Hop on the BTS and give it a shot.
Restaurants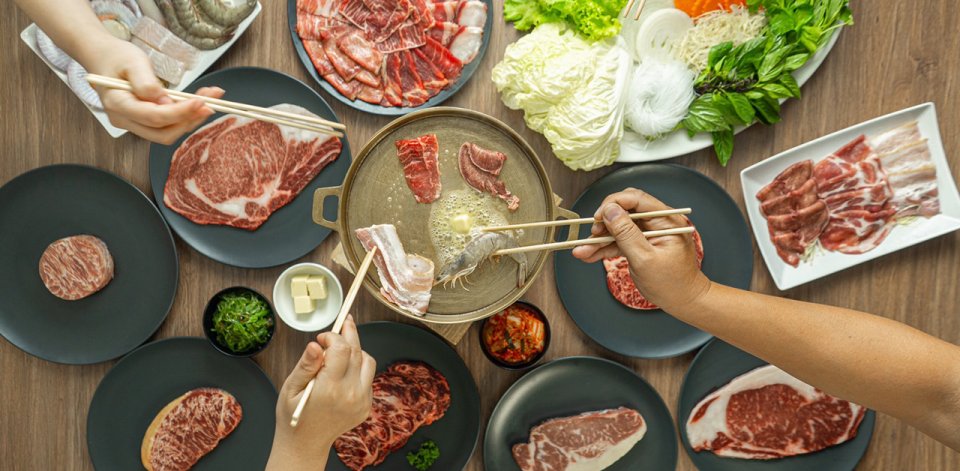 This one's hard to miss. The Best Beef brand actually goes back to 2008 and was set up for the goal of supporting Thai cattle farmers and elevating Thai beef, but you can find Australian and Wagyu cuts here. There are actually half a dozen Best Beef outlets throughout the city, but this OG location is always a reliable good time. Grill the meat yourself at this cool hot pan resto that serves up simple a la carte and buffet stylings of Bangkok beef sourced from the farms up north. You can take it easy with a B250 Australian sirloin or really indulge in a B650 Wagyu sirloin. Or, if you're there for quantity over quality, dig into their buffet which starts at B329 for two hours of unending beef.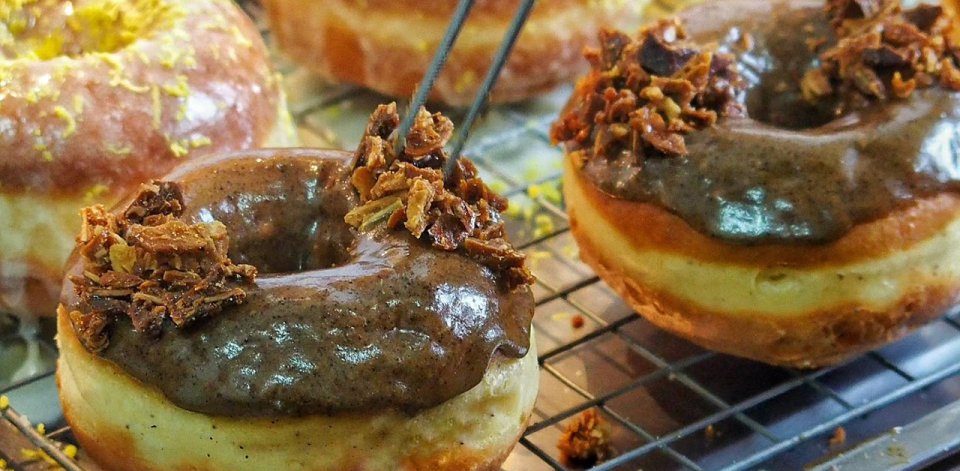 Glazed Artisanal Donuts has been on the scene for about a year and a half now, and they're becoming more well known for creative flavors and affordably priced donuts. Now in On Nut with their shop at The Base, this spot allows you to go beyond the overly saccharine bites you get at somewhere like Krispy Kreme for some really interesting taste combinations, like their Chocolate Clementine topped with a slice of the fruit or Apple Cream Donut that mixes the sweetness of custard with the slightly tart freshness of green apple. Also, don't forget to grab yourself one of their coffees, having recently released a refreshing Iced Americano Orange that pairs perfectly with their soft, fruity donuts.
One for the health conscious on Soi 50, this spot is a long-time mainstay for healthy eaters in On Nut and kind of hard to miss. There aren't many restos in the area that boast this type of venue: look for the deer, flamingo, and singh guarding the glass walls of this lonely restaurant looking out on the main road. It's a great salad and lunch spot for anyone making their way down Soi 50 to the BTS. It has a bright, airy interior with a traditional feel, and if you like going places for the Insta, you can make a few snaps around the small outdoor area. But it's not just veggies and salads here; they recently started offering a crab curry, and there are plenty of traditional Thai meat dishes on the menu.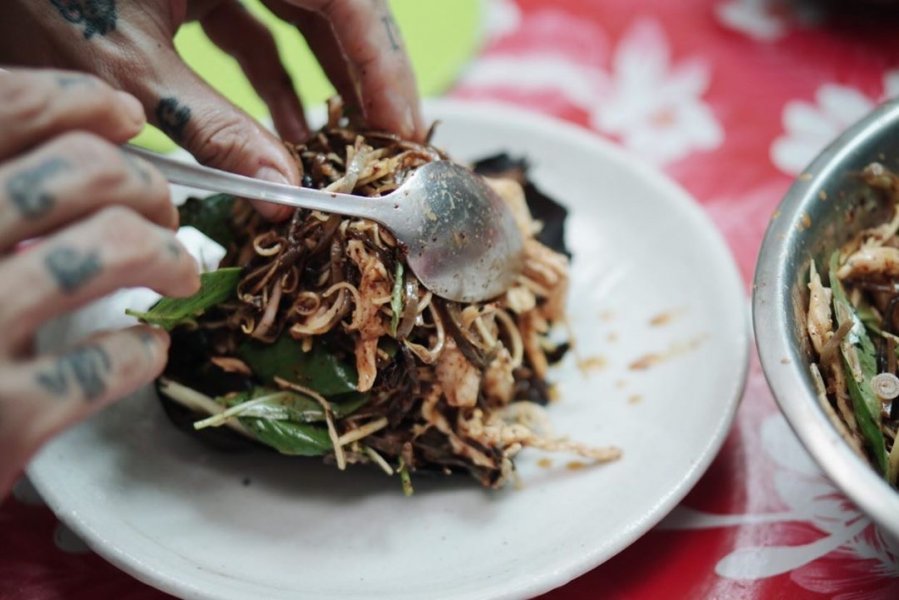 Haawm made quick waves when it opened in 2020; it's a small supper club located in the On Nut 'burbs. The chef is a self-taught Thai-American who started his career in the US before working with Thai food scholar Hanuman Aspler in Thailand. Here, you can expect Thai home-cooking with southern American touches. You can expect food made with love and homey vibes here. This spot books out fast and began requiring tables of four (instead of six) in June, so be sure to get in touch with them on Instagram to reserve in advance.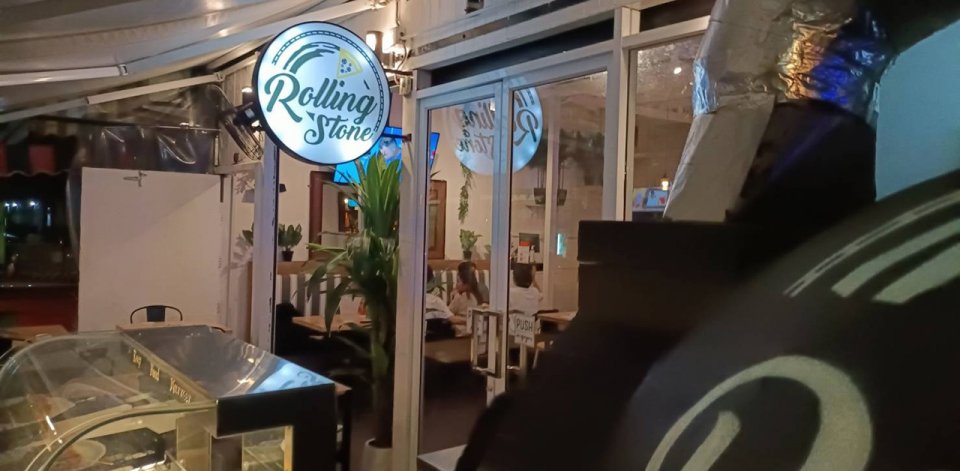 Easy, no-nonsense, and a staple of On Nut pizza lovers looking for a late night fix or a hearty mix of pub fare and Italian bites, Rolling Stone Pizza offers staples you want like the pepperoni and jalapeno (B450) and the Pepperoniville (B425). They also, however, do a bit of experimenting with parma ham and slow-roasted beef. There are pineapple Hawaiian options which—and the office is a bit divided on this—is either a refreshing, tangy way to enjoy a pizza or an abomination unfit to exist on a civilized planet. In addition to their classic and signature pies, they've got nearly a dozen 'za options for veggies.
Everyone west of the Phra Khanong khlong knows that there's one Mexican spot really doing it right in On Nut: Tacos and Salsa. Bright and bold describes not only the decor, but also the food. Here, the all-timer goes to the baja fried fish tacos with cabbage, salsa and a creamy chipotle dressing. But the taco dorados—deep-fried tortillas filled with pork carnitas and topped with guacamole—are not to be missed either. With its low-key charm— all hand-painted murals and the occasional sombrero—this restaurant is made for long and loud nights with friends.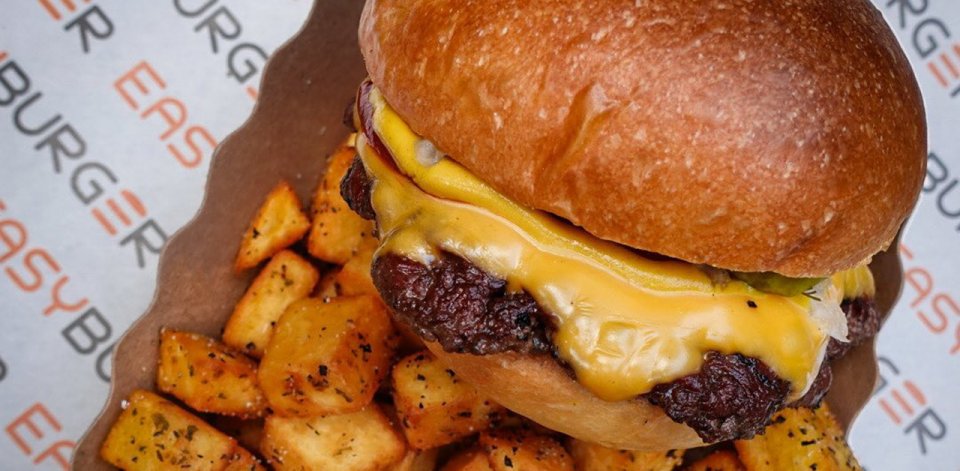 There aren't many better burger spots in Bangkok. There might not even be one. Having opened up their most recent spot in Phrom Phong, the old school location outdoors off Soi 50 is still a favorite for the neighborhood—and of course the people who had too much to drink at Cheap Charlie's. These burgers hardly need an introduction but the Bacon Blue (B215) and BBQ Bacon (B215) are both favorites. Don't forget to grab a paper bag full of their jalapeno poppers (B195) and some tater tots for a little nostalgia with your smash burger.
On the scene since 1997, this lively Indian space is in the cluster of nightlife venues off Soi 50, and it never fails to pack in the diners on weekend evenings. It's an ideal spot to pair with the outdoor nightlife spots nearby. The perennial favorite of the butter chicken goes for just B200, and you should taste test their thali sets—the non-veggie is B240. If you're going in a group—as the crowd in this neighborhood is wont to do—they've got set meals for sharing between three (B950) to four people (B1,350).
Bars
From the macabre mind behind Hair of the Dog, Mike MacDonald, came Something Wicked last year. Have your cocktails made on a ouija board, listen to faux frogs on the porch, and laze with bedazzled skulls and voodoo dolls under the gaze of Baron Samedi. Welcome to Bangkok's only voodoo-inspired cocktail bar. Something Wicked is found behind a blood red door squeezed between shophouses in On Nut. The bar's outside sets the stage with the sound of bayou frogs—a magic touch for those cheeky cigarettes between cocktails. Inside blues play over black woods and red sofas. This spot has also been inviting live blues acts and fortune tellers to spice up what is already a spot-on theme venue.
The Blade Runner-esque Arcadia from friend of the magazine Todd Ruiz popped on the scene last year to save Bangkok from cookie-cutter geek chic bars. With hand designed arcade machines, kratom on tap from OG Kratom, and a wild selection of craft beers, this 420-friendly venue quickly turned from a niche spot on a back soi to a bonafide nightlife haunt with gaming competitions, trance music DJs, Sunday movies on the roof, and at one point even professional wrestling. Keep in touch with Arcadia on social media because you never know what new event is going to hit or what new beer is going to show up in the fridge.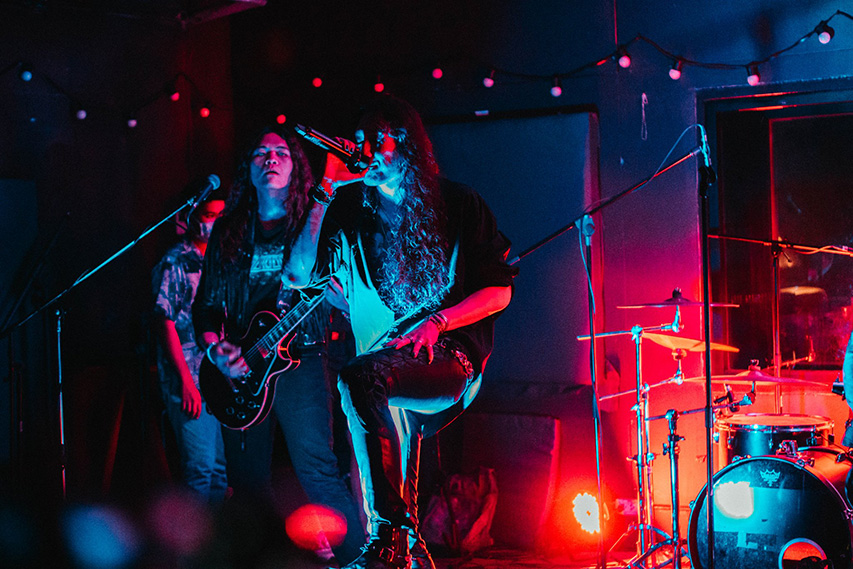 You'd be hard pressed to find an all around better live music hang in On Nut, if not the city. The space is cool and unpretentious. The music is reliably impressive. It's 420 friendly. And, It's as cheap as could be—B100 buys you two Singha or Leo cans. So many acts have come through the whopping space of Brownstone over the years—DJs, Irish bands, local metal, pop, hip-hop—it's hard not to think of Brownstone when you're thinking about shows. The adjacent Custard Studio reopened recently as an event space, giving the Brownstone a large indoor space for big acts and lively crowds.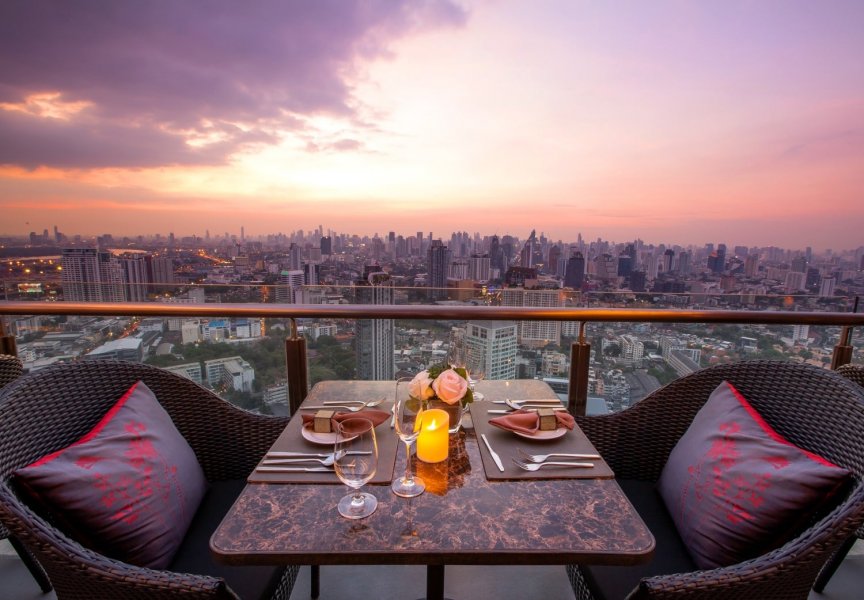 Let's face it, On Nut and Phra Khanong aren't known for their rooftop bars. But don't forget this spot in Phra Khanong. Head up to the 46th floor and catch the sunset far from the early 20s English teachers on Tinder dates at W District. Here you'll find a chilled-out vibe and dishes with happy hour promotions.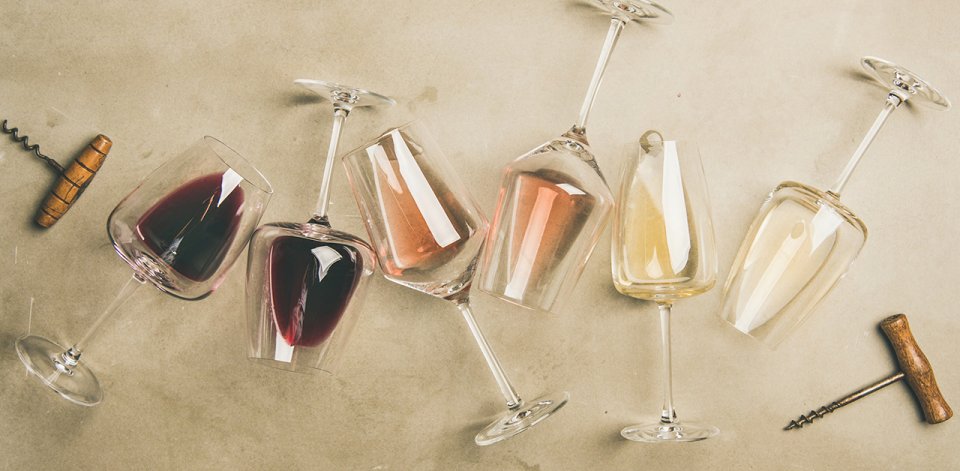 You know about Cheap Charlie's and Black Cat Bar in this area just off Soi 50, but when all that gets a little much, head a few steps over to The Wine Market. It's reasonably priced, the natty wines are on point, and it's a bit of respite from the wild nights in this nightlife space. What's more, it's fun. There's quite limited indoor seating, but, frankly, who cares? This is a rare unpretentious wine hang in Bangkok where friends can grab a bottle starting at around B590 and enjoy a fun, communal space outside.
We can't not mention this place. Moving from their old location about six years ago to their current spot in On Nut, there were many who said it wouldn't last. Well, it did. It's still rowdy, it's still outdoors, and, most of all, it's still cheap. With a décor of well worn bric-a-brac, owner Satit Budkajang has provided Bangkok with decades of modestly priced drinks, and that tradition continued in the shadow of the massive Tesco Lotus at The Beacon. Grab a stool, pony up between the weird decor, and order yourself a B80 Chang at one of Bangkok's most legendary nightlife spots.
Cool and crowded, F.Orange is Phra Khanong's favorite dive. Come here for diverse live music, a young-and-ready to-party crowd, and a unique vibe. The first feeling you're going to get when you walk into F.Orange is "What is this place?" That's a good question, and we don't have an answer. The experimental, slap-dash charm of this tiny bar serving simple cocktails and beer transforms depending on who is rocking the stage, but it's always friendly and accessible.
Cafes
This corner shop cafe off Sukhumvit 50 is hard to miss thanks to the wealth of trees, plants and fountains surrounding the perimeter. Inside, it's more plants, paintings of plants, and hanging ferns scattered around light wood tables perched next to big windows that let in plenty of natural light. While this is a cafe slash-restaurant, with a pretty extensive Thai food menu, you'll find a respectable selection of coffees, teas, Italian sodas, and smoothies to get your day going.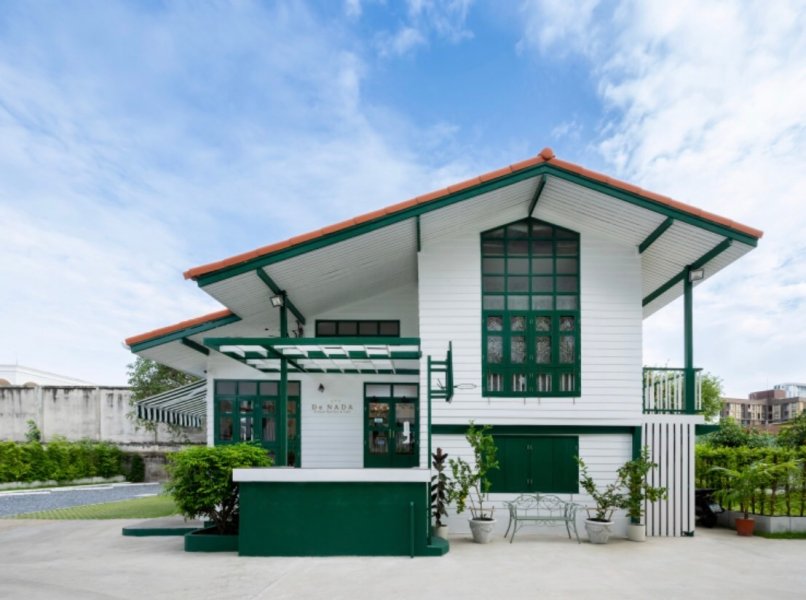 French-style pastries and light brunch bites take center stage at this refurbished Thai bungalow just off Sukhumvit 56. Pretty much every kind of croissant you could want is here–sweet and savory–including exotic kinds like ring croissants doused in Nutella and twist croissants stuffed with ham and melted cheese. The antique-looking furniture and tables inside have made this place a popular spot for the wannabe cafe influencers out there. It's also pet friendly, so bring along your pooch or feline to rummage around on the lawn.
This sleek two-story shophouse cafe feels like a Japanese hipster's dream come true. The bright orange brick facade sticks out like a sore thumb among the rest of the more traditional looking shophouses on the street, and inside you will find stripped concrete walls and floors accented by dark wood counter seating and mid-century-style chairs. While you can find all the cafe favorites here, including beans to take home, the food takes a specific Japanese lean with dishes like katsu sandwiches and curries. This one is also pet friendly.
This quaint eco-friendly cafe and guest house is the home of Refill Station, one of the city's first-ever places to get your detergents and soaps refilled to reduce plastic waste. As you can probably guess, there are no single-use plastics to be found here, meaning all dishes and drinks are served in glass or ceramic containers–be wary to bring your own vessel if you want your tea to go. Pick up one of their freshly made cold-pressed juices if you've had enough caffeine for the day, or hit up one of the regular art classes to meet some new friends.
Things to Do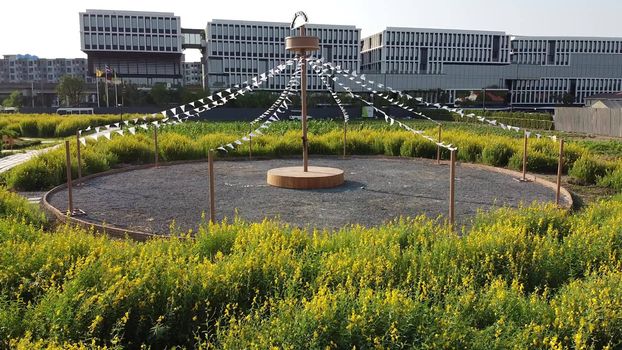 What's the use of moving out of the hurlyburly if you don't enjoy the greenery? Sansiri Backyard is a rare space for nature lovers hosting family-friendly activities and regular workshops. Keep in touch with this spot to get in tune with their butterfly garden, harvestable goodies, and cuddly critters (and ducks).
Habito Mall
You've got shopping and event spaces like W District—which may not be around for long—but the next best thing is Habito, an indoor and outdoor shopping and dining experience. It's also a rare pet-friendly spot in On Nut, so keep this place on your go-to list for a nice Sunday out with your furry friend.
Ice Baths
This is quite a new event in On Nut. Every Saturday, a group of like-minded ice bathers beat the heat by filling up a tub with ice and sitting there as long as their willpower will allow for B200. There are a lot of purported health and mental benefits of ice baths, so head to Sukhumvit 50 for a dip. Learn the event locations by visiting bangkokicebaths.com, but they've been known to play at Crusio coffee shop. More information here.
Movies
Major Cinemas have the best popcorn, but it's a bit of a desert for moviegoers after Soi 63. You can still cozy up to Century the Movie Plaza, though, just off the On Nut BTS station playing big blockbusters and a few domestic titles.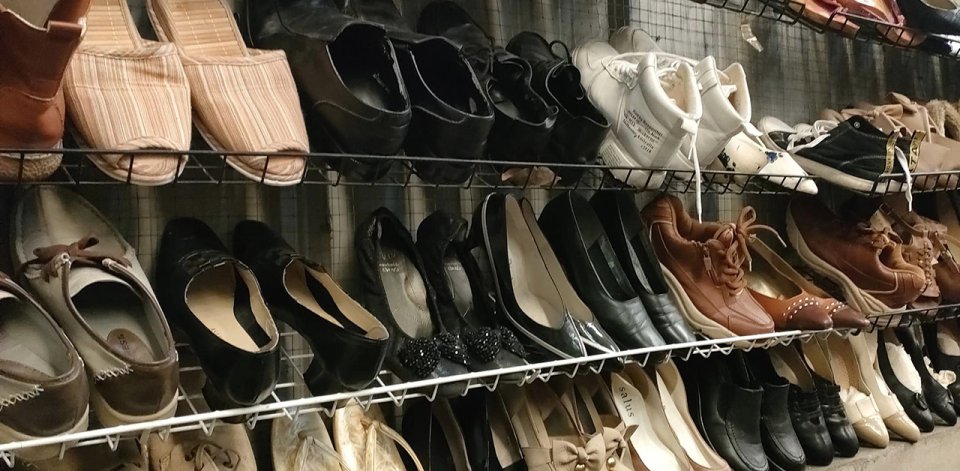 Shop by weight at Sakura. This isn't some hi-so shop filled with vintage digs and abandoned designer bags. No, here, you'll enter an un-air conditioned hanger-like space filled with clothes, bags, toys, pianos—anything people were trying to lose. Everything from hard hats to statues and paintings are on these shelves. Try your luck.