Note that there is a government-imposed alcohol ban in Thailand between Apr 10-Apr 30, 2020.
---
What day is it again? After weeks of working from home and social distancing, it's becoming increasingly harder to remain sane. Pre-Covid days, we'd head to the bars on a Friday night to forget our worries. Since that's not possible, we're resorting to the next best thing: booze delivery. While we don't endorse sinking into a daily drinking routine, a couple of craft beers or a nice glass of rouge at the end of the week can be the perfect way to break the monotony. Amid the crisis, longstanding Bangkok names have been joined by bars offering delivery for the first time, meaning there's never been a wider selection. Read on to find out who's got the goods.

BEER
Whatever your prefered beer style, this haven probably has it. Here, you'll find everything from Beerfarm's shiraz-laced Shirrazzaweisse berliner weisse (B190) to Feral Brewing Company's Biggie Juice New England-style IPA (B182/can) and Toppling Goliath's Sun Reaper Imperial IPA (B490/can).
How to order: Head to the website and use the code BKMAGAZINE for a B300 discount on orders over B2,000. They also sell imported gin and wine.
Beervana
Recreate Beervana's banging beer festivals at home by ordering a Survival Set (B1,400) right to your door, which includes five 568ml cans (Deschutes Fresh Haze, Stone Tropic of Thunder and more). They also sell individual can and bottles, from Behemoth Hopularity Contest IPA (B320) to Belching Bever Nitro Peanut Butter Latte golden stout (B250) and Rogue Basquatch (B210).
How to order: Head to the website, where you'll also find monthly deals, like B1,080 for the Deschutes Set (six beers).
Craft Delivery
Craft Delivery is one of Bangkok's most well-rounded delivery options, offering just about every type of craft beer by the can, bottle or bundle. Selections include Sudden Death's Steven Seagull (B134) and Feral Brewing's Biggie Juice (B182) and Karma Citra (B182). You can also get a mix of cans and bottles, like the Essential Lockdown Bundle (B2,100), featuring 10 different beers and a free glass.
How to order: Via their website
You can always rely on Thonglor's craft beer bottle shop to have the freshest new beers on the Thai market. Among their 100-strong selection, you'll find Oedipus Avatar (B235), a dry-hopped lager; Stone Neverending Haze IPA (B240), a hazy session IPA; De Molen Hel & Verdoemenis Hazelnoot (B350), a hazelnut imperial stout—all of which come with discounts on takeout and free delivery. Check out their Facebook page for their latest releases.
How to order: Call 092-887-7141 or Line @dukeofbeerington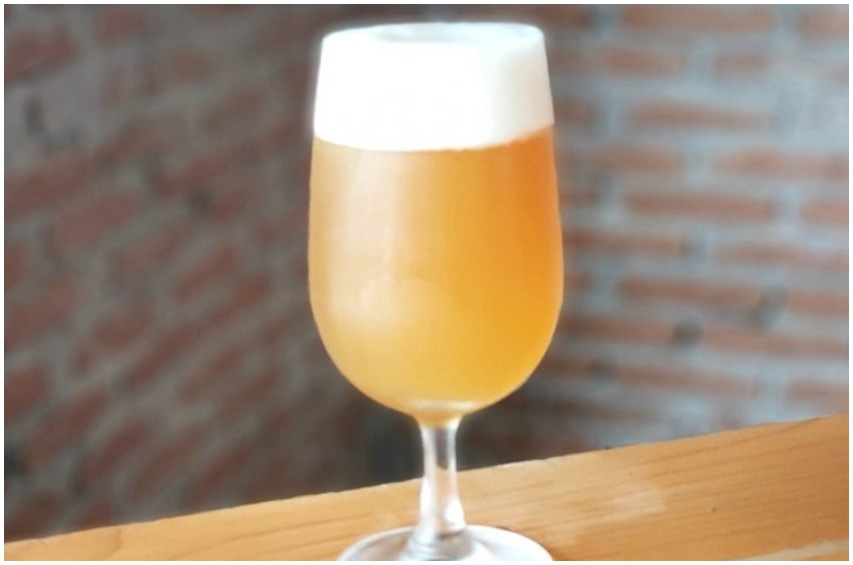 As well as offering juicy burgers to your door, this spot is adapting to the Covid-19 madness with a whole roster of craft beers on delivery. With the bar's mix of local and international labels, expect to find everything from Mahanakhon White Ale (B120) to Brewheart Mary Poppins DIPA (B250) and Outlaw Mosaic IPA (B120). Visit their Facebook page for the full beer menu, plus highlights and discounts.
How to order: Call 092-556-2876

FEAT LAB
Alongside Western-influenced dishes, Phaya Thai's craft beer bar is now offering delivery on brews like Andaman Phuket Dark Ale (B144), Chalawan Pale Ale (B144) and the Schneider Weisse Meine Helle Weisse (B200). Spend B2,000 and you'll receive a free beer glass. Check out their Facebook page and website for new promotions.
How to order: Call 02-604-7055. Also available via Grab Food and Lineman

One of the most serious beer bars in town offers cold, one-liter "Beer Bombs" on delivery, with a 40 percent discount off the house price. This is your chance to have your favorite tap at home, be it Beer Farm Royal Haze IPA (B500+) or Heart of Darkness Loose Rivet IPA (B580+). You can also order cans like Biggie Juice IPA (B150).
How to order: Call 02-030-2538, visit their website or contact them on their Facebook page, where you can also keep track of promotions.
Offering both food and beer delivery, Jim's is currently running a buy-one-get-one deal while stocks last—meaning you can double up on Behemoth Lid Ripper (B335), Stone Coxoveza (B360), Stone Fear Movie Lions (B385) and more.
How to order: Call 02-000-9585 (Ari); 02-002-3343 (Sena Nikhom); 02-057-9585 (Suan Mali); 02-005-5211 (Udomsuk); 02-101-2635 (Watcharaphol)

Though you'd probably prefer to work your way through Taproom's 26 rotating taps at the bar, you can still enjoy their premium brews at home, with names like BrewDog Punk IPA (B210), Heart of Darkness Dream Alone Pale Ale (B190) and Coronado Islander IPA (B215). Get free delivery on orders over B1,500. Stay tuned to their Facebook page for promos—they're currently offering 700ml of BrewDog Hop Rocker IPA, Maisel's Weisse Original and more for B250.
How to order: Call 087-460-2626, or order via Line @taproombkk
Mikeller Bangkok's online craft beer store is always dependable in times of need. Here, you'll find all kinds of imports, like Cloudwater Pale Ale (B196), Mikkeller's very own Magic Skyway (B260) and Beer Geek Vanilla Shake (B440). Visit their website for the beer menu and follow the Facebook page for updates.

The Mikkeller bar, meanwhile, is offering two-liter growlers of its beer on draft. Think Zagovar's Patch tropical gose (B1,200), Mikkeller's Henry and Sally's IPA (B900) and Zeffer's lemongrass-, kaffir lime- and guava-infused Mix and Mingle cider (B600). Free three-hour express shipping for orders over B1,500. Growlers not included, although some are available on the Mikkeller website. Click here for the list of available beers and more information.
How to order: Call 02-381-9891 or visit the website
Wishbeer
Whatever it is that you want, this one-stop-shop probably has it. Despite the name, they also sell a wide selection of wine (like Campo Viejo Reserva Rioja, B989) and spirits (Togouchi Japanese whiskey, B2,359; Hanami dry gin, B848), though beers are obviously their forte. Get everything from Uiltje Pineapple Weizen (B189) to Oedipus Mama Pale Ale (B193) and plain old Singha (B949 for 12 large bottles).
How to order: Head to the website, where they currently have a fun wheel of fortune game when you sign up with your email.
---
WINE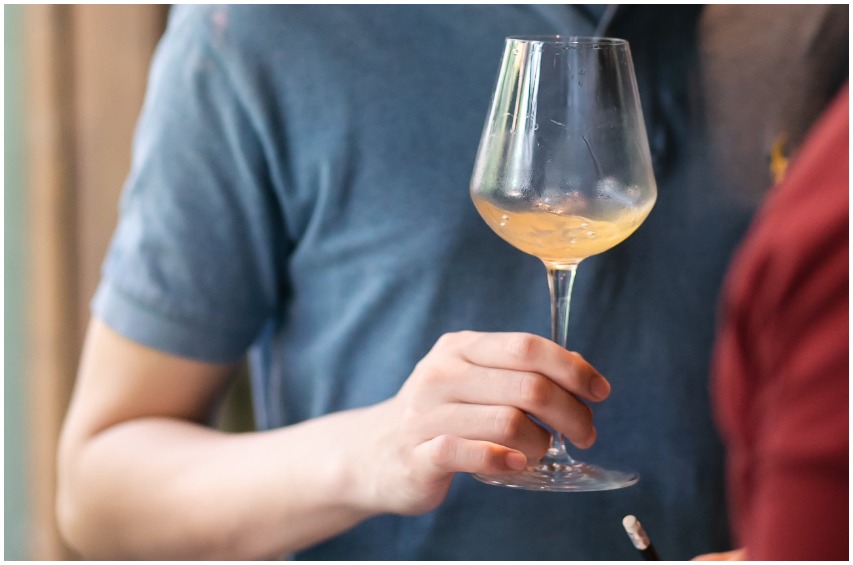 Credit: Fin Wine
In aid of social distancing, Bangkok's original purveyor of natural, organic and biodynamic wines is offering some awesome deals: 10 percent off when you buy six bottles; 15 percent off for 12 bottles; and up to 30 percent off on their Super Save Promotions. Opt for bottles like the citrussy Spanish Cava Brut Reserva, Celler de Capcanes for B920 (usually B1,150) and the French 2012 LE Querne Terrasses du Larzac Rouge AOC, Mas de Quernes, Languedoc for B2,475 (usually B3,300). Free delivery on orders of six bottles (or B4,000) in inner Bangkok, or 12 bottles (or B8,000) in greater Bangkok, with same-day delivery for orders placed before 4:30pm. To check out their deals, go to Facebook.
How to order: For their full list and to order, head to the website.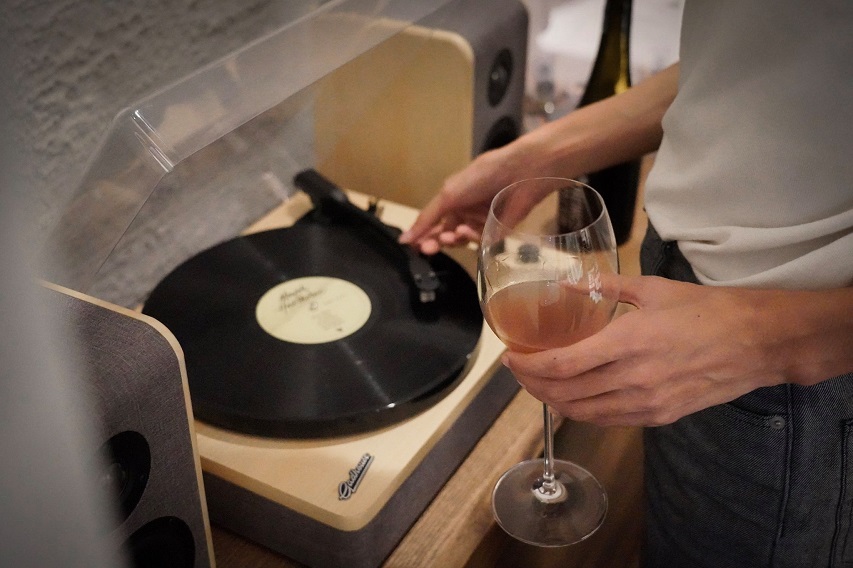 Marchwood
This quaint Ekkamai winehouse now offers takeaway food and wine delivery. Red wine lovers should go for the Ampeleia Cabernet Franc (B1,650), while white wine aificionados can opt for the Francois Mikulski Bourgogne Blanc (B1,600). They also have an extensive Champagne list, featuring bottles like Suenen Reserve (B2,300) and Pierre Pailard's Les Maillerettes 2014 (B2,800). Visit their website to view their online cellar.
How to order: Call 061-435-7744 or message them on Instagram or Facebook.
The Wine Merchant
Ever wondered how
La Casa Nostra
has such an
awesome wine cella
r? It's down to its sister company, whose close relationship with wineries mainly in France and Italy guarantees top wines at great prices, like Nals Margreid Pinot Bianco 2018 from Alto Adige, Italy, for B850 or Le Petit Becot St. Emilion Grand Cru 2013 from Bordeaux, France, for B1,550.
How to order: Their Virtual Wine Cellar app makes wine delivery as simple as ordering food—in Bangkok, you'll get your order within two hours (10am-10pm daily). You can also shop online.
SPIRITS

As well as offering discount buy-now-drink-later vouchers, this hip duo is now doing delivery. ToT is offering gins like Bombay Sapphire (B1,200/B1,500 with six tonics), Roku (B1,900/B2,200 with six tonics) and Akayane (B2,000/B2,300 with six tonics), while Asia Today is delivering Issan Rum (B800) and Bacardi Ocho (B1,850) as well as bottles of their famous wild honey (B240). Free delivery on orders over B2,000. Visit Asia Today's and Teens of Thailand's Facebook pages for more information and updates.
How to order: Call 097-134-4704 (Asia Today) or 081-443-3784 (Teens of Thailand). You can also order via Line @yologroup
Gulp BKK
This alcohol distributor is currently touting appropriately named sets like the "Lockdown GNT," which includes a bottle of Citadelle Original Gin (usually B1,600), a bottle of Grandma Jinn (usually B999), a bottle of Widges London Dry Gin (usually B1,000) and 12 Fentimans tonic waters for B3,570. If single malts are your thing, go for the "Kavalan Adventures" set (B5,070), which contains a bottle of Kavalan Distillery Select Single Malt, a bottle of Kavalan Concertmaster Single Malt and 12 Glenlivet sparkling waters or Speyside mineral waters. Want a cocktail-making party pack? Try the Negroni set (B3,670), which comes with bottles of Rinomato, Widges Gin and Manchino Rosso vermouth, good for roughly 17 Negronis. Check their Facebook page for updates.
How to order: Call 081-750-9088, visit their website or order via Line @gulpbkk

Pacbev
This Bangkok booze distributor is now offering delivery on bottles like Crystal Head Vodka (B1,600 including four free bottles of Fentimans tonic); Grazie Mille Prosecco (B600); and Bellini Cipriani (B699) sparkling wine with white peach. Order over B2,000 for free delivery in Bangkok and check out their Facebook page for their full alcohol list and promotions.
How to order: Call 02-381-1574 from 9pm- 6pm
Sathorn residents have something to celebrate: Suan Phlu's favorite jazz bar is delivering food and bottles. You can order wines like La Campagne Sauvignon Blanc (B990) and Cotes du Rhone (B1,290), as well as whiskeys like Jameson (B1,300) and Monkey Shoulder (B2,000), with free delivery to the Silom, Sathorn, Narathiwas, Suan Phlu, Nanglinchi and Yen Akat areas. Outside these districts, a delivery fee of B60-100 will be added. Delivery hours are from 5-10pm with a minimum order of B1,000. Visit their Facebook page to see the full alcohol list.
How to order: Call 095-736-2804
Valhalla
From wine like Penfolds Bin 8 Cabernet Shiraz (B1,999) and Silverado Vineyards Cabernet Sauvignon 2017 (B5,199) to spirits like Johnny Walker Blue Label (B9,599), Dead Man's Fingers Coffee Rum (B990), Kahlua (B1,300) and Jagermeister (B1,400), this spot has you covered for your next virtual party. Check out their Facebook page for more updates on promotions—you can currently get B100 off with with code VALHALLA and free delivery on orders over B1,500
How to order: Visit their official website for the alcohol list and to order
---
Note: This, too, is a small snapshot of all the bars in Bangkok offering alcohol delivery services. Contact your favorite place to see what they have to offer and lend your support now.