The Thai music scene is experiencing something of a renaissance. More and more Thai artists are less afraid of composing songs in English, and the sonic landscape is getting more diverse, too. From the ever-growing indie music scene to the modern synthpop sounds, we've handpicked some of the Thailand-made albums you should listen to now.
Phum Viphurit - Bangkok Balter Club
Viphurit "Phum" Siritip has been playing sold out shows all over Europe, America and Asia. Oddly, the 24-year-old Bangkokian is a bit less acclaimed in Thailand, but that is all likely to change thanks to his latest EP, "Bangkok Balter Club." The fresh-faced heartthrob reflects on the topics of love and the trials and tribulations young adults face across this easy-going indie pop record.
Tracks that will hook you: "Lover Boy," "Hello, Anxiety"
H 3 F - Family Product
H 3 F (short for Happy 3 Friends), born from Rangsit University's music scene, blends pop, funk and R&B with bluesy guitar licks and brass instruments. All the tunes in their debut album are sung in English, so your hipster friends will probably approve of this modern pop-funk quartet upon first listen.
Tracks that will hook you: "How Can I," "Be Your Man," "Just Sayin'"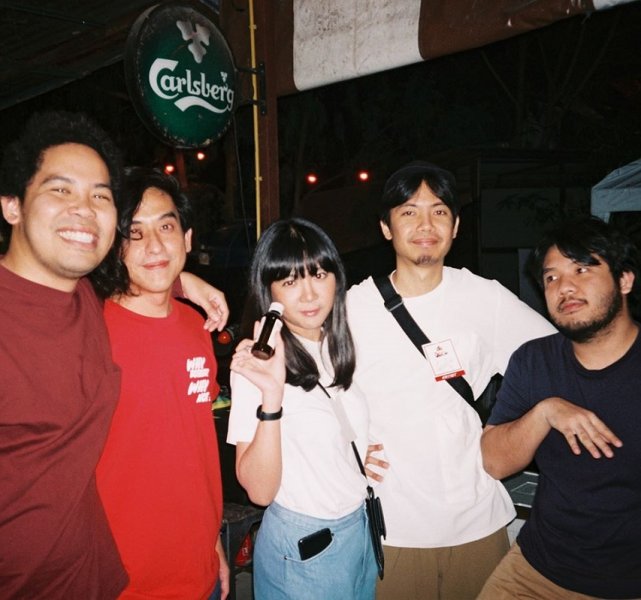 Gym and Swim - Amazing PingPong Show
Bangkok-based "tropical" pop band Gym and Swim is known for catchy tunes filled with bright melodies. Their latest EP has a mix of electronic and live drums layered by guitar riffs that ooze tropical vibes, topped off with easy-to-hum vocals. The band's bright melodies are just what you need for a walk outside on a sunny day.
Tracks that will hook you: "Round and Round," "Don't Leave Me Behind"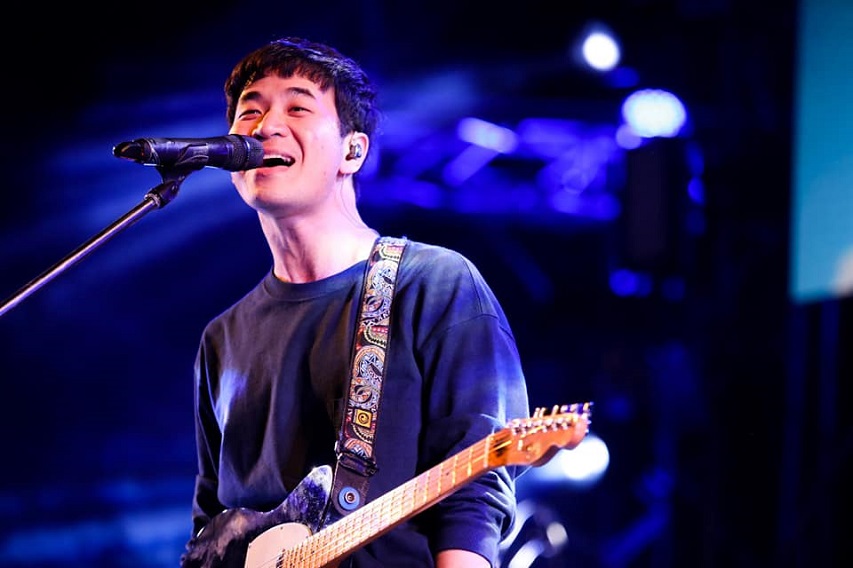 Stamp - Ekamai Dream 1
Seasoned singer-songwriter and "The Voice Thailand" judge Apiwat "Stamp" Ueathavornsuk needs no introduction. Active since the late 2000s, Stamp has seen his star rise here and overseas—his 2017 album "stampsth" cracked the charts in Japan. Thanks to the radio-friendly croons on his second English-language album, "Ekamai Dream 1," he'll likely have no problem making even more waves on international shores.
Tracks that will hook you: "Bangkok Summer," "Die Twice" (feat. Hiroshi)
Hugo - Lacuna
Thai-English musician-slash-actor Chulachak "Hugo" Chakrabongse is back with another all-English record, "Lacuna." But this isn't just another bluegrass-rock record in his catalog. You can grab a special one-off vinyl copy of the album (it's also available on Joox). Vinyl collectors out there will not only appreciate the exclusive design on each album, but also enjoy the more mature-sounding tracks Hugo has to offer.
Tracks that will hook you: "Call of the Void," "House of Mercy"
Solitude is Bliss - Please Verify You Are Not a Robot
The Chiang Mai indie rock quintet's sophomore album "Please Verify You Are Not a Robot" provides a modern Thai twist to alternative psychedelic rock. Fans of the slowly dying genre will be rejoiced by the sounds of distorted guitar riffs, thumping bass lines, solid drum grooves and crooning vocals. No synth, no autotune, no electronic elements whatsoever.
Tracks that will hook you: "Just One Thing," "Glory Will Come Last"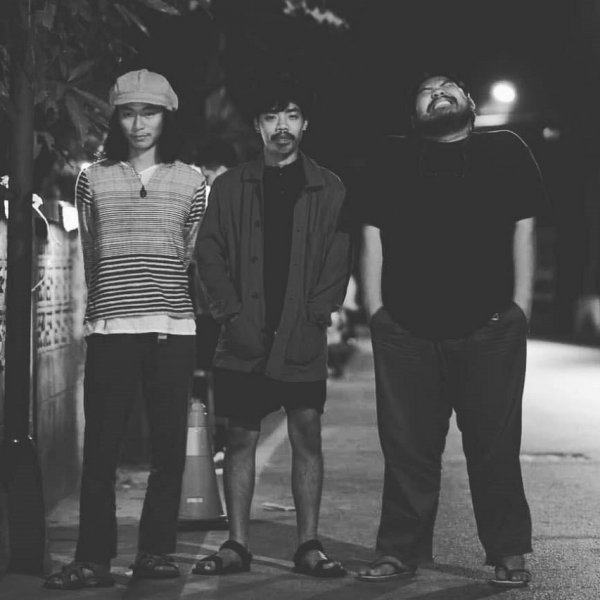 Kian Kai Lae Wanich - Kian Kai Lae Wanich
Chiang Mai folk act Kian Kai Lae Wanich has taken the kingdom by the storm with their self-titled debut album. With soothing vocals, clean acoustic sounds and oh-so-poetic lyrics, it's easy to see why their name has been on the bill at most Thai folk and indie music festivals. If you've run out of songs to woo your crush, turn on "แก้มน้องนางนั้นแดงกว่าใคร" (roughly translated to "Your Lovely Red Cheeks").
Tracks that will hook you: "แก้มน้องนางนั้นแดงกว่าใคร" (Your Lovely Red Cheeks), "หนีห่าง" (Far Away)*
Funky Wah Wah - Synthderella
Funky Wah Wah is widely regarded as one of Thailand's electronic music pioneers. Not EDM, per se, but something between a slightly less poppy Polycat and a less sweet-sounding Ink Waruntorn. Back after a 12-year hiatus with "Synthderella," the group gives away their sound with the name of their album, hinting at a heavy influence from '80s synthpop. It's the kind of you music made for when you're in your car with your evening date, stuck behind a Sukhumvit red light.
Tracks that will hook you: "Goodbye", "กลับมานะคนดี" (Come Back, My Love)*
*The titles in parentheses are only translations, not official song names.