The ultimate guide to what to do in Bangkok this weekend.
Thursday, Sep 13

Back for the 20th year, the festival promises world-class opera, ballet, orchestral concerts and performance pieces. Headlining the event are international superstars the San Carlo Opera from Naples in Italy led by the acclaimed orchestral conductor Zubin Mehta from India, while other show highlights include a Michael Jackson tribute and Spain's Born to Dance. Check program schdule on www.bangkokfestivals.com.
Sep 13-Oct 18. Tickets are now available on Thaiticketmajor.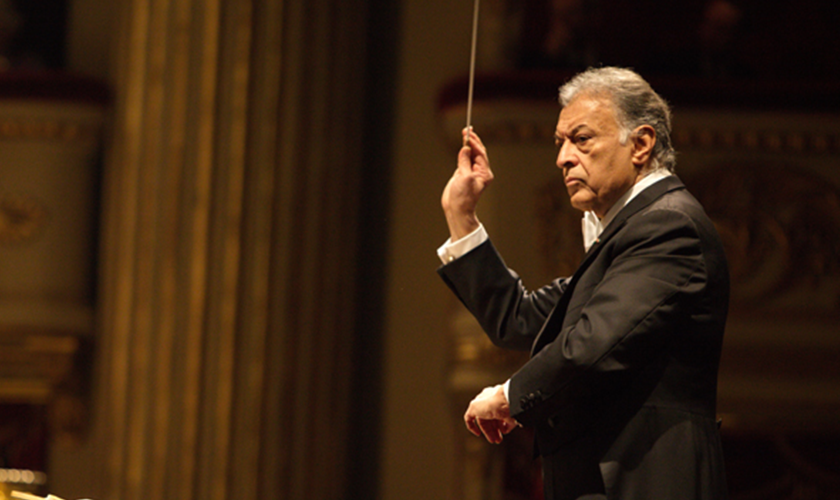 As part of Bangkok's International Festival of Dance and Music, Teatro Di San Carlo Symphony Orchestra, conducted by Zubin Mehta, perform works by Beethoven.
Sep 13, 7.30pm. Main Hall, Thailand Cultural Centre. B2,000-10,000 at Thaiticketmajor.
The autotune-loving R'N'B singer will rock Bangkok for the very first time performing hit tracks like his Billboard smash number one "Down," as well as "Stolen", "Make My Love Go", "Do You Remember," and more.
Sep 13, 9pm. Levels, 6/F, Sukhumvit Soi 11. From B490 on Ticketmelon or B890 on the door.
Renowned for collaborations with Rihanna, Amber Rose, J.Cole, Jeremih and many more, the Barbadian reggae DJ Puffy brings together a big support crew including DJ EThemiz, DJ Mizz G, G-Spark, the Next Level Band and Sugar Babes.
Sep 13, 10pm. Sugar Club, Sukhumvit Soi 11. B400 for men, B300 for women, includes 1 drink.
---
Friday, Sep 14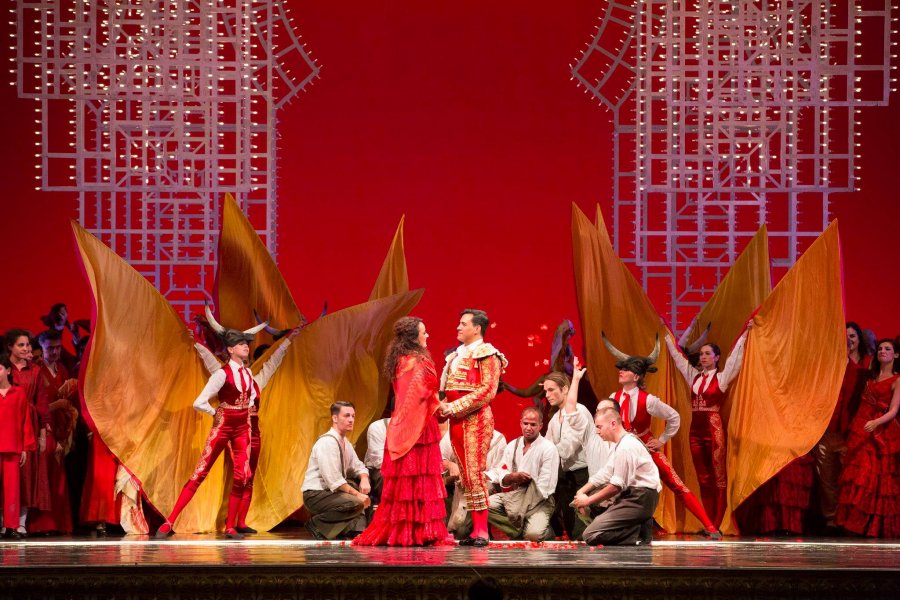 The classical love tragedy of Carmen as performed by the world oldest opera house, Teatro di San Carlo from Naples. The opera is accompanied by a full orchestra conducted by Zubin Mehta.
Sep 12, 14, 7.30pm. Main Hall, Thailand Cultural Centre. B2,000-10,000.
So Sofitel's celebration of high-wire gastronomy returns with seven dinners and seven further culinary activities, including cooking classes, a Sunday brunch and a Diageo-helmed mixologist night. Between them, the 21 guest chefs and culinary whizzes count 14 Michelin stars, among them Guy Lassausaie (pictured), chef-owner of the century-old, two-starred Restaurant Guy Lassausaie in Lyon, France, and Paul Liebrandt, chef-owner of the two-starred Corton in New York. The international guests will join forces with nine AccorHotels Thailand chefs for nightly So Amazing Chefs dinners (from B3,000/person for four courses on Sep 14, up to B13,000 for 14 courses on Sep 23). See the website for the full lineup.
Sep 14-23. So Sofitel, 2 Sathorn Rd., 02-624-0000.
BK Magazine and 60 of the city's best restaurants join forces to serve hundreds of special dinners at a knockout fixed price of B1,000++ per person (B1,170 total) for a minimum of three courses. That's a pretty awesome deal! In fact, it represents a saving on average of 50 percent across all BK Restaurant Week participating venues (and a lot more at some places). Restaurants taking part include perennial BK Magazine "Top Tables" such as Bunker, Quince, Appia, Gianni and Err (pictured) as well as hip newcomers like 100 Mahaseth, Freebird and Haoma.
Sep 14-29. Make a reservation on bkrestaurantweek.asia-city.com
The Canadian indie band bring their soft-rock sound to Bangkok in support of their 2017 album Sugar at the Gate.
Sep 14, 8pm. NOMA BKK, Block C, RCA. B850 available on Ticketmelon.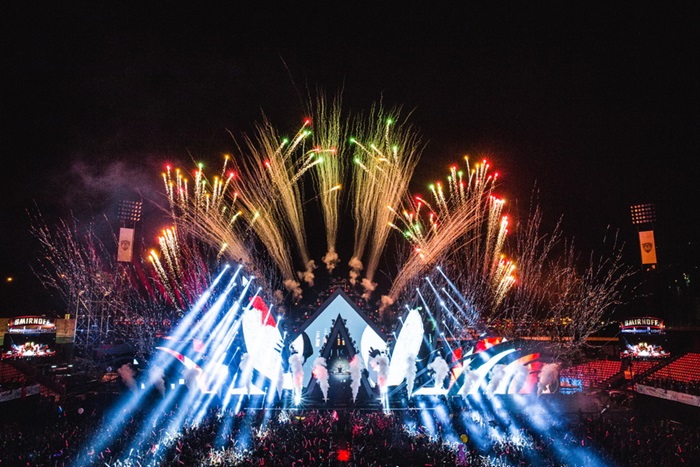 The 5th edition of the EDM-slash-water festival welcomes Dimitri Vegas & Like Mike, Mike Williams, Sem Vox, Andrew Rayel, Gammer, and more.
Sep 14-15, 5pm. Live Park Rama 9, 02-593-2224. From B3,500 on Waterzonic.com
A night of heavy electronics with Japanese DJs Ryuji Takeuchi and C-Kay, joined by Sweed b2b Winkieb and RAZE founders Koichi Shimizu, Marmosets and PSRWP.
Sep 14, 9pm. Safe Room, Whiteline, Silom Soi 8. B450 on Ticketmelon.
DJs Tommy Nori, Aopsher, Octo, and Sticky Keys spin all the most nostalgic hip hop and R&B from the '90s. Best '90s-themed outfits win prizes. .
Sep 14, 9pm. VIOLETT, The Third Place Building, Thonglor Soi 10. B300.
Singha and Bkkbarcrawl team for a '90s-vibe bar crawl including three bars, one club, special drinks and free entry to Dope As Funk at Violett (see above). Dress in theme.
Sep 14, 8pm. Marian Urban Gastro Bar, Thonglor Soi 13. B700 on Ticketmelon.
The Comedy Club Bangkok celebrates its birthday with a night of both stand-up and improv comedy, starring Rob Ryan, a New York comic known for appearances on Fox's Laughs, and Drew McCreadie, a Canadian improv artist with 25 years in the game.
Sep 14, 8.30pm. Comedy Club Bangkok, Sukhumvit Soi 33/1, above The Royal Oak Pub. B600 on comedyclubbangkok.com or B800 on entry.
Banglumpoo's newest art space welcomes the first solo exhibition from Jaroenthong Kangnoy, who explores mental issues through multimedia art.
Sep 14-Oct 13, 6pm. Shayne Hostel & Art Space, Phra Sumen Rd., 098-665-7136.
---
Saturday, Sep 15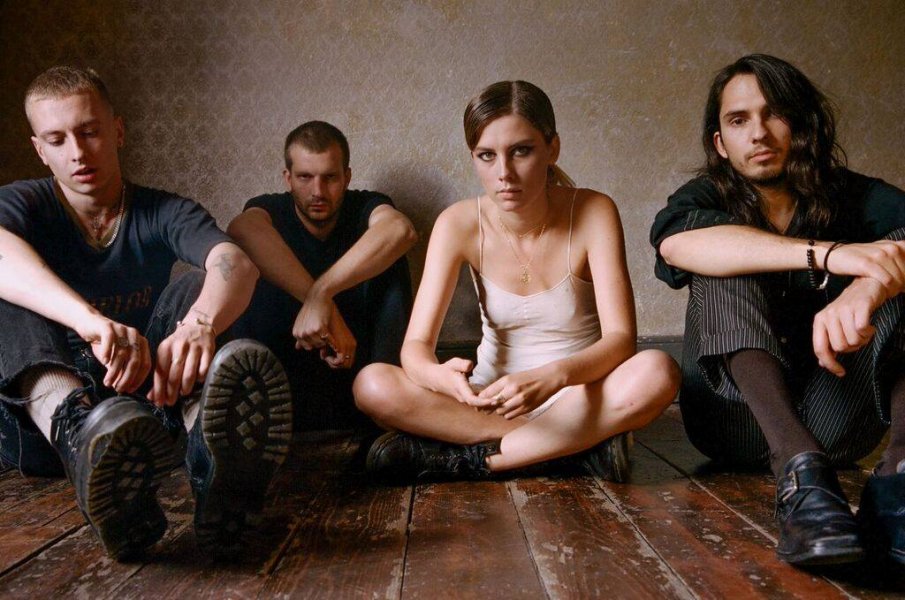 The smooth-rocking Jeremy Corbinites take a break from making viral Youtube clips for Britain's Leader of the Opposition to visit Bangkok and rock the stage at Voice Space. Support from Yellow Fang and Violette Wautier.
Sep 15, 6:30pm. Voice Space, BBD Building, 197 Viphavadi Rangsit Rd., 02-261-3883. B2,200 at Ticketmelon.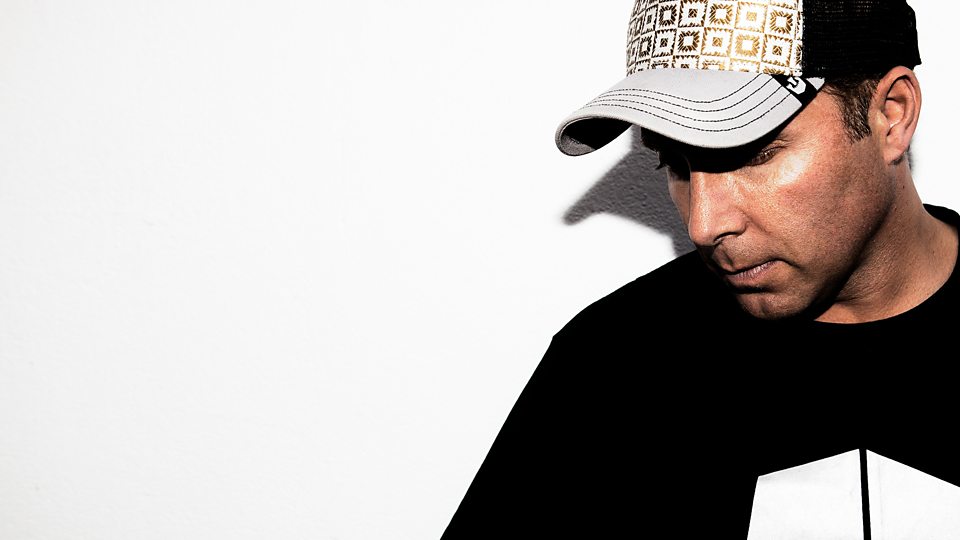 The veteran UK producer and "king of break beat" brings his multi-genre show to Bangkok once more.
Sep 15, 9pm. Koi, 39/F, Sathorn Square, Sathorn Rd., 02-108-2005. B300 includes 1 drink.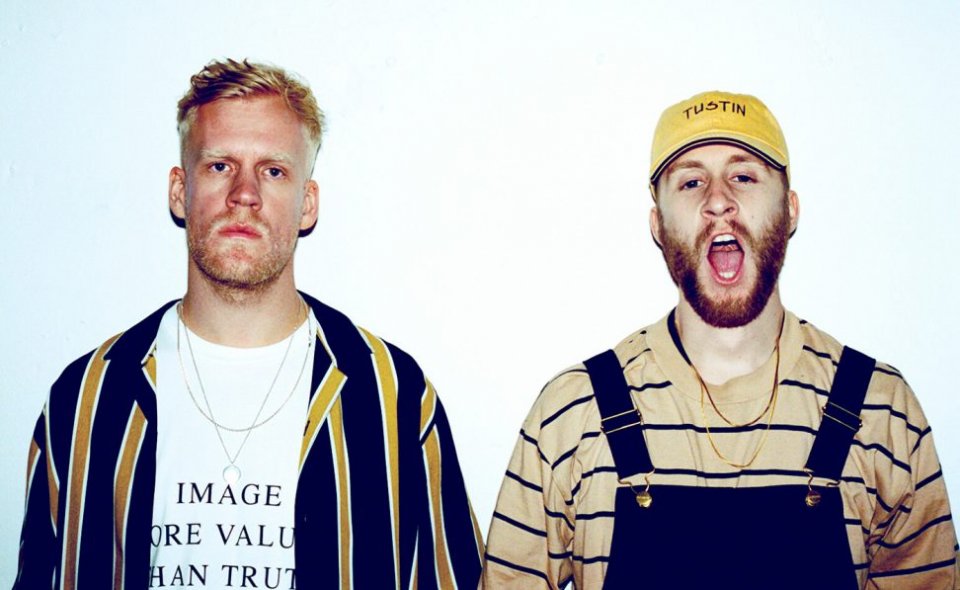 Thonglor's buzzing club reopens after a few weeks of upgrades and welcomes back British electronic music duo Snakehips.
Sep 15, 8pm. Beam, 72 Courtyard, 72 Sukhumvit Soi 55 (Thonglor). B500 at Tickettmelon.com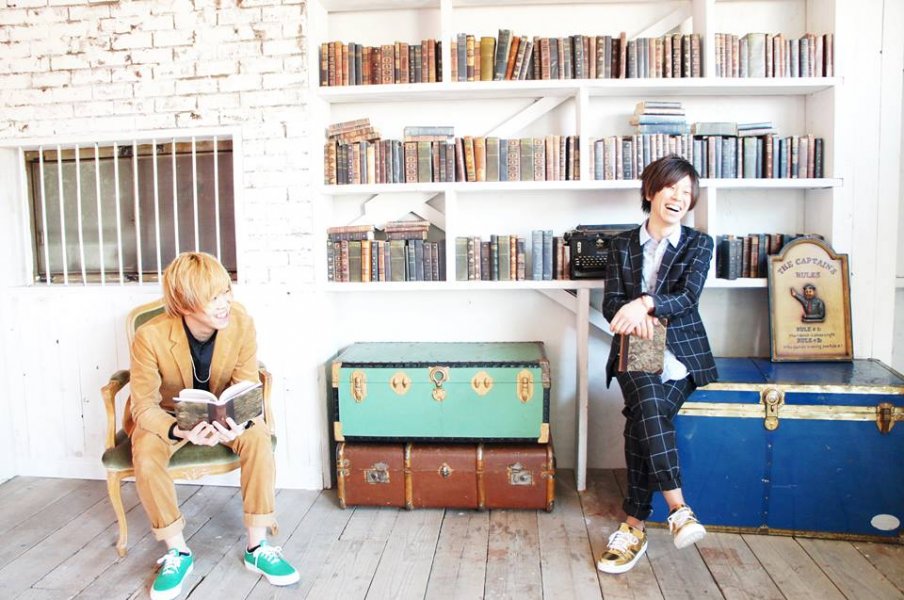 Discover Thai songs in the Japanese language and style with this Japanese cover artist.
Sep 15, 7pm. Nong Taprachan, Chang Cheuam Live House at Chang Chui. Free.
South Korean DJs Huni'G and Mimi spin a ton of music styles from Malaysian disco and Korean funk to Indonesian psych and Turkish rare grooves with support from local crate-diggers Juice Willis and Dangdut Banget.
Sep 15, 8pm. JAM, Charoen Rat Soi 1, 089 889 8059. Free entry.
DJs Knib, Kori, Jerome G and Chazin take over the decks at this pool party.
Sep 15, 1pm. The Westin Grande Sukhumvit. B400 with one drink. VIP packgage are available on onlinestorewestinbangkok.com
A night of disco with DJs Mr. Mowgli and Jaydubb.
Sep 15, 9pm. 12 x 12, Soi Tararom 2, 094-260-4713. B150 on entry.
A night of house music and dance with UK club DJs Darren Roach and Koish.
Sep 15, 9.30pm. GLOW, Sukhumvit Soi 23, 086-614-3355. B300 with a drink.
Blaq Lyte and Places+Faces Sounds throw a 2nd anniversary at the brand new bar Susie Q on Khaosan Rd. with a lineup including Phum Viphurit, Maiyarap, Uzzee Zer0 and Wanton Witch.
Sep 15, 8pm. Susie Q, Khaosan Rd., 098-253-9356. B600 on Ticketmelon or B700 on entry.
Music lovers, artists, singers, and musicians all around the world are joined together to give a performances to promote and raise the fund for Playing For Change Foundation (PFCF) organization for supporting free music education communities all over the world.
Sep 15, 12pm. Srinakharinwirot University. B200 for entrance fee (All profit goes to PFCF).

Rotganzen—comprising Rotterdam-hailing and New York-based artists: Robin Stam, Joeri Horstink and Erik Schilp–take over 72 Courtyard with an immersive art installation in celebration of festivity, community and happy spirits. DJs Guyboy and Supersonic will provide the soundtrack.
Sep 15, 5pm. 72 Courtyard, Sukhumvit Soi 55 (Thonglor), 02-635-0405.
RCB Film Club screens We Are X, a renowned rock 'n' roll documentary about the Japanese band X.
Sep 15, 5pm. River City Bangkok, Trok Rongnamkhaeng (Si Phraya Pier), 02-237-0077. B120.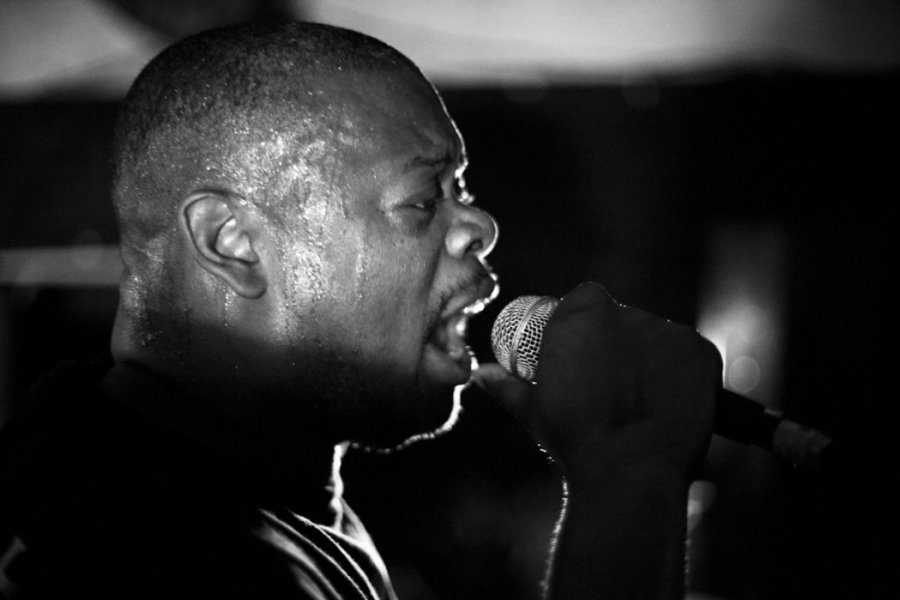 The dancehall legend returns to Bangkok with his innovative sounds.
Sep 15, 8pm. De Commune, Liberty Plaza, Sukhumvit Soi 55 (Thonglor). B300.
---
Sunday, Sep 15
With the experience from 31 different countries around the world like Austria, UK, Germany, and Hungary, the Ju Percussion group from Taipei bring their East-meets-West show to the stage.
Sep 16, 7.30, Thailand Cultural Centre. B2,500-10,000 at Thaiticketmajor.
On Sep 16, Late Night Bangkok and Charoenkrung's tiki cocktail bar Tropic City host a disco party celebrating all things tropical with food from 80/20, 100 Mahaseth and a scrumptious burger from the Little Market.
Sep 16, 3pm. Tropic City, Charoenkrung Rd., 083-838-2750. B300 on Ticketmelon.