Bangkok has never lacked skating spots, but lately loads of new, surf skate-specific spaces have given the concrete wave-riding community more great options. Glide away at these surf skate (and old-fashioned skateboarding) arenas in and around Bangkok.
Image: Jump Master Skate Haus
This indoor skatepark made Charoenkrung hipper than it already was, promising more than your typical barn ramps. The creators revamped former sneaker brand offices on the third floor of the historic Chai Phattanasilp building with sleek, wooden flooring and ramps ideal for pros and rookies alike. It's divided into different zones such as "Wave Bank," "Giant Slope," "Half Blow,"
and "Curving Zone." The venue is only open for four sessions per day and is limited to private groups of up to 10 people.
Price: B1,800/round (1hr 50min)
Where: 3/F, Charoenkrung Soi 35, Bangkok. Open daily 10am-8pm.
Image: H Space Pump Track via Facebook
This outdoor arena off Rama 2 Road beckons adventurous souls with special curvy tracks that cater to surf skaters, BMX bikes, balance bikes, scooters, and rollerbladers. If you're a newbie or don't have your own gear, you can rent skateboards (B100) and helmets (B50) at the track.
The venue only allows 20-25 people per round and each round is limited to two hours.
Price: B70 (kids)/B100 (adults); B1,500 for private groups
Where: Near Suankularb Thonburi School, Kanchanaphisek Rd., 089-949-6398. Open daily 10 am-8pm.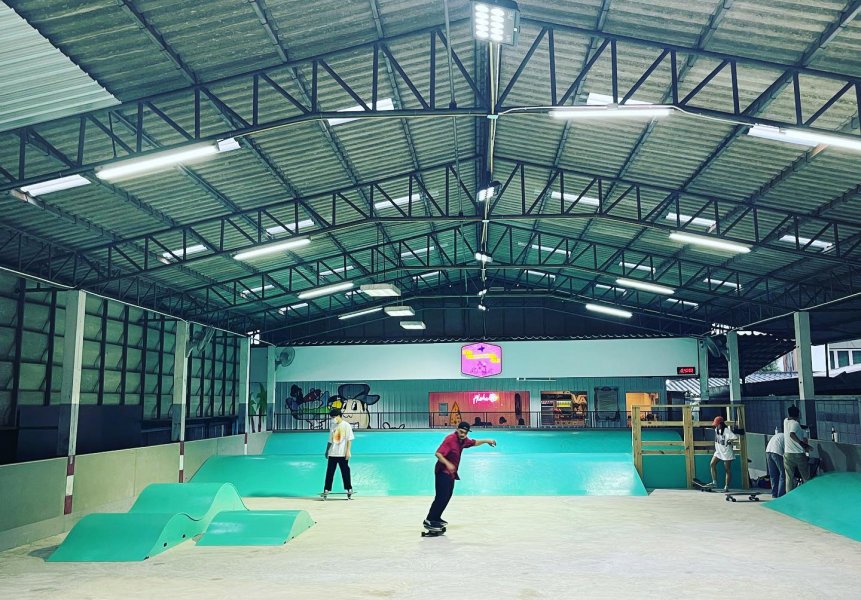 Image: Serve Skate via Facebook
Located in Ari, this warehouse-turned-skate-rink aims for a more authentic street feel. Covered with a tin awning, the spacious venue is otherwise open to the elements. There's one large wave and a handful of ramps that will keep you engaged—all painted Smurf blue. You can rent a skateboard (B100-B200) here, and if your wheels are giving you trouble, there's board maintenance service, too. Serve Skate offers five rounds a day; groups are limited to five people.
Price: Private groups B1,000/round (1 hour 50 minutes); requires booking
Where: 434/2 Phahonyothin Soi 12, 089-991-2728.Open daily 9am-7pm.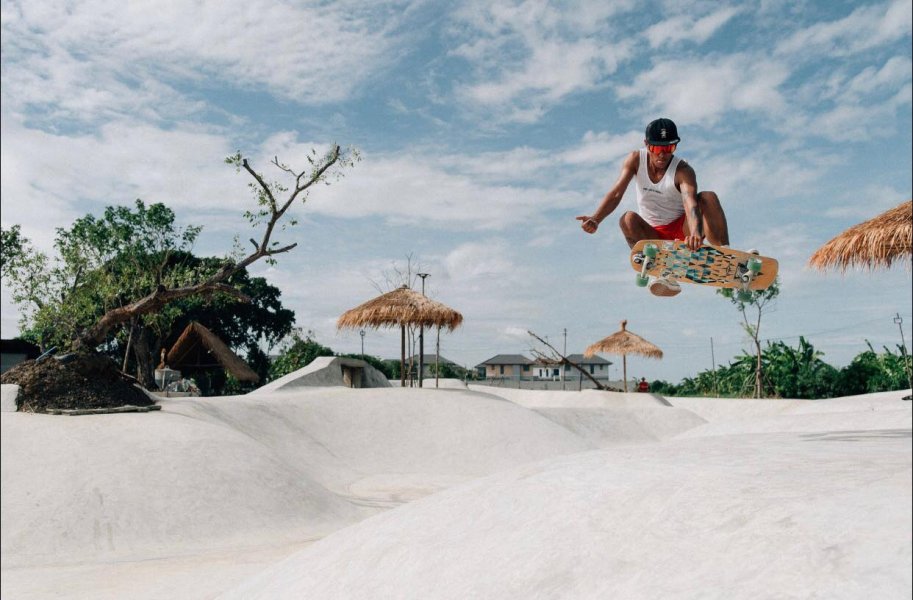 Image: Farmer Surfer via Facebook
Glide through the rice paddies at this offbeat, and very photogenic, skate spot. A long concrete half-pipe dotted with mogul-like slopes—and palm frond-covered cabanas—caters to skateboarders, rollerbladers, and surf skaters. Still, the refreshing view of green fields in the background and #photoops are the highlight here.
Price: B150/person
Where: 44 Ban Mai, Bang Yai, Nonthaburi, 084-755-9997. Open daily 9am-8pm.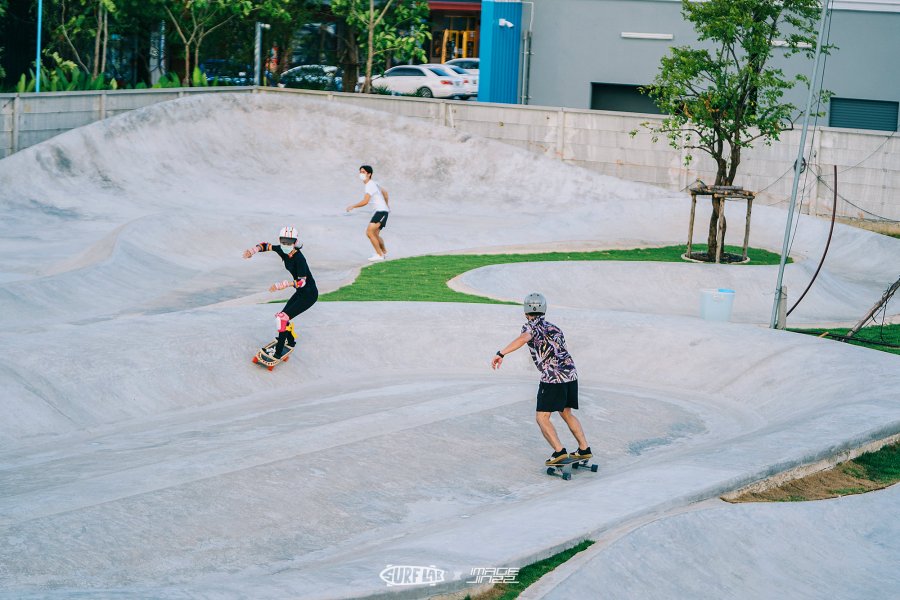 Image: Surflab
Surflab's sprawling skating range makes it worth the mileage to the city's outskirts. The surf skate space boasts four sweet sections: wave ramp, wave bowl, half bowl, and snake lane. While the arena accepts walk-ins, it's best to pre-book private sessions to secure your spot before you make the journey to Nonthaburi. Surflab also has its own merchandise store, so enthusiasts can travel light and purchase skateboards, t-shirts, knee pads, and more.
Price: B150/person; Private group B3,000
Where: 1/20 Nakhon In Frontage Rd., Bang Phai, Nonthaburi, 084-752-5624. Open Mon-Fri 8am-midnight,Sat-Sun 7am-1am.
Image: Never Wave via Facebook
Nestled in the heart of Lad Phrao, Never Wave is a buzzing place to chill and ride the concrete wave. There's a 12-meter-long and 4.8-meter-wide ramp situated in the courtyard of creative community space Never Normal. Heard of Never Wave Radio before? It happens here. Sway to the beat of their original playlists as you ride the ramp.
Price: B800 the first hour, B500 the second hour; "free flow" B100/hour
Where: 35-37 Lat Phrao Soi 18, Yaek 10, 063-429-9365. Open for bookings from 1-8pm.
Image: Boomer Studio via Facebook
Coffee lovers can find themselves honing their skateboarding tricks at this laid-back, garage-like space that doubles as a cafe. Get your caffeine fix, rent a skateboard and helmet, and try those kickflips you've been working on. There are four rounds available for bookings each day, and no more than 20 people are allowed per session.
Price: B150/round; B2,000/20 people (private groups)
Where: 1/2 Pracha Uthit Soi 37, 083-440-1999. Open Tue-Sun 10am-8pm.
---
Stylish Skate Decks

Preduce TRK Mystical Butterfly Fish Skateboard Deck
B1,700
Available at Preduce.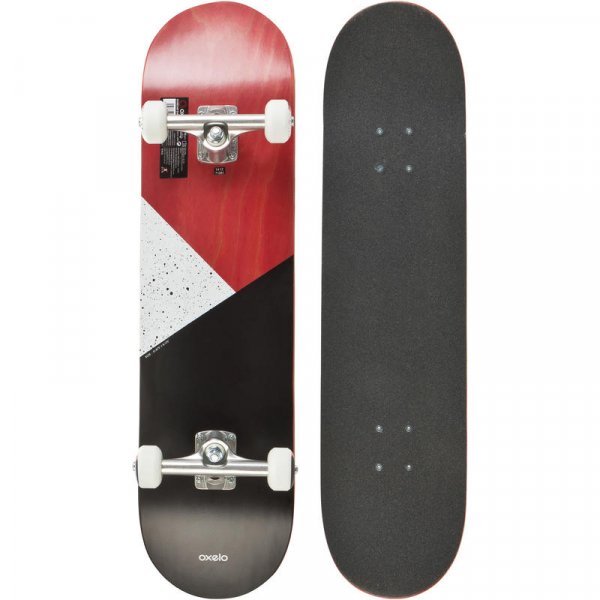 Skateboard Complete 100 Galaxy - Red
B1,800
Available at Decathlon.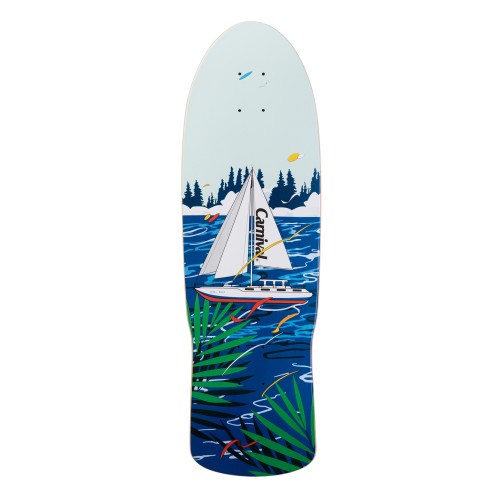 Carnival SS21 Yacht Club Skateboard
B3290
Available at Carnival.
Santa Cruz Classic Dot 80s Cruiser Complete
B5,990
Available at Preduce.
Yow Lakey Peak 32"
B16,900
Available at Vacave Club.