BANGKOK VENUE
Jump Master Skate Haus
Charoenkrung gets even hipper with indoor skatepark.
Bangkok's Talad Noi area just got even cooler with the addition of its newest community member: Jump Master Skate Haus.
Located on the third floor of the historic Chai Phattanasilp building, the indoor skate park opened in early September to pros and rookies alike. Advertising "not your typical barn ramps," Jump Master Skate Haus revamped former sneaker brand offices with sleek, wooden flooring and ramps divided into different zones such as "Wave Bank," "Giant Slope," "Half Blow," and "Curving Zone."
For now, the venue is only open for four sessions per day and is limited to private groups of up to 10 people for hour-and-a-half sessions (B1,800).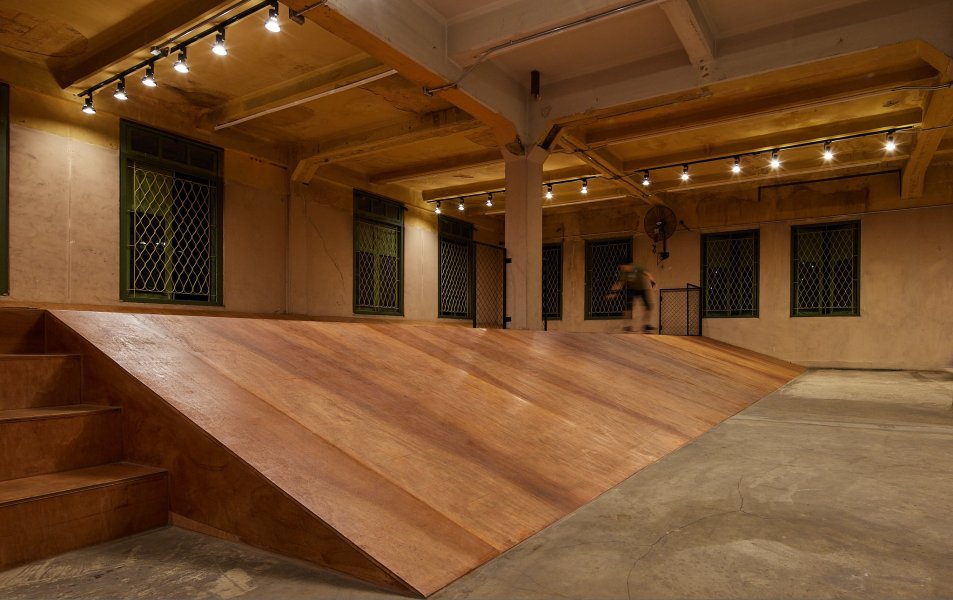 Image courtesy of Jump Master Skate Haus.