NIGHTLIFE
Don your best gamer cosplay for a night of arcade-electro vibes, with special complimentary cocktails.
Sep 20, 9pm. ONYX, RCA (Royal City Avenue), Rama 9 Rd., 081-645-1188. Free
Spend your Friday in a dark and brooding mood as you enter the world of underground techno and dark-electro.
Sep 20, 8pm. Culture Cafe, 13 Charoenkrung Rd., 02-061-8289. Free
A night dedicated to the soundtracks of Quentin Tarantino movies. That means music, visuals, karaoke, drinks and everything related to the master director. Head there earlier to catch live Afrobeat and dancehall at One night in Bamako (7pm).
Sep 20, midnight. FooJohn Building, 831 Charoenkrung Soi 31, 02-297-0106. Free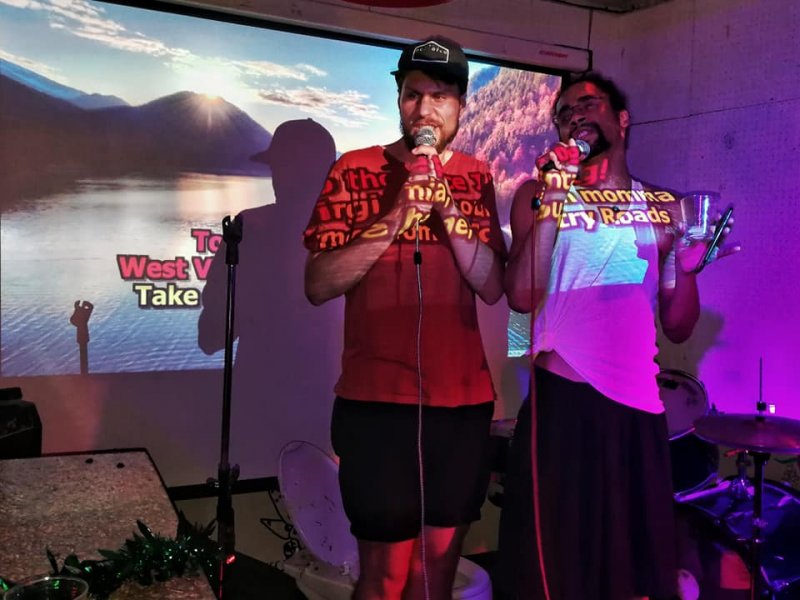 Jam's nonsense karaoke night is back with a clinic theme. Scream (sing) as loud as you want at this theraputic event.
Sep 20, 8pm. Jam, 41 Charoen Rat Soi 1, 089-889-8059. Free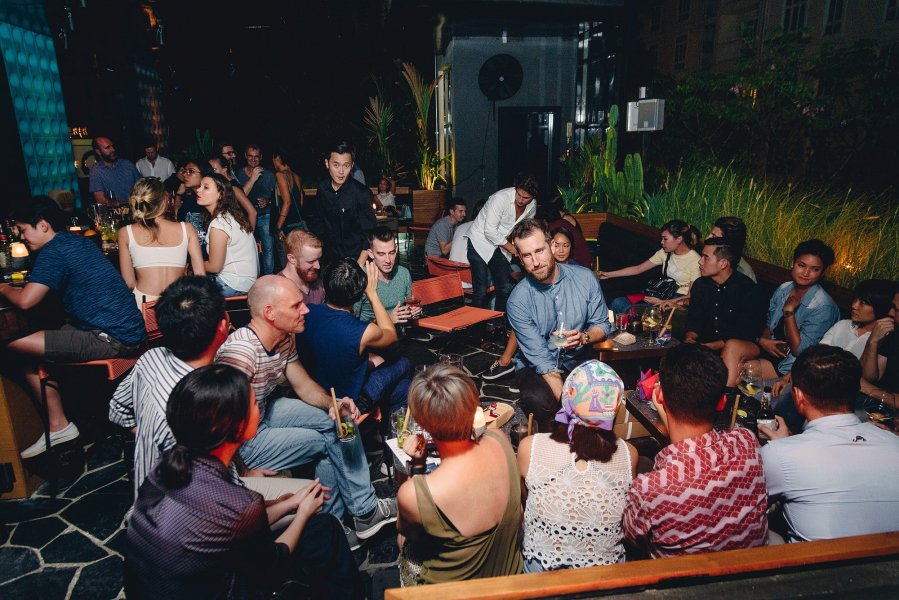 Yenakart's chilled-out cocktail bar will turn its rooftop to a mini-concert to commemorate the mother of all festivals. Dress code: psychedelic.
Sep 20-22, 9pm. Cactus, 15 Yen Akat Rd., 083-437-3515. Free
Celebrate four years of this Sathorn institution with free-flow beer and wine (B790) or free-flow beer, wine and cocktails (B990). There will also be free-flow pizza from 6-8pm and free shots.
Sep 21. Le Café des Stagiaires, 142/21 Sathorn Soi 12. 097-130-7534
Escape reality with a huge night of techno from this talented line-up: BeetKat, V. Alarik and Vane Madrid.
Sep 21, 3pm. Iconic Studio 53, 63/4 Sukhumvit Soi 53, 02-662-8336. B500 via Ticketmelon
Heavy bass driven vinyl sounds, ranging from liquid to deep and dark, to jump up d 'n' b.
Sep 21, 10pm. Safe Room, 1/F, Whiteline, Silom Soi 8. B200
---
LIVE MUSIC

The Korean-American rapper-slash-choreographer will bring his "Sexy 4 Eva" tour to Bangkok.
Sep 21, 5pm. GMM Live House, Central World, Ratchadamri Rd. From B2,200 via Doconcert
---
ART
A special flash art exhibition by Japanese illustrator-artist Yuya Hashizume, whose works have appeared in many Japanese street-wear collections.
Sep 20-22, 12pm. Carnival Store, 428 Siam Square Soi 7, Rama I Rd., 02-252-4215. Free
A mini exhibition by creative local artists that seeks to prove that "Rain isn't boring as you think."
Through Oct 27, 10am. Ponder & Paste, 111/1 Thonglor Soi 5, 091-742-2266. Free.
---
STAGE
Seven acting companies from seven countries put on seven comedy-dramas.
Sep 20-22. Culture Collective Studio, 3/F, Chatrium Residence Riverside, Charoenkrung Soi 70. B800/general and B500/students
---
TALKS & ACTIVISM
March for change, calling on the Thai Government to declare a climate emergency, set a target for renewable energy, divest from fossil fuels and phase out coal by 2025.
Sep 20, 8am. Sena Place Hotel Bangkok, 17 Phahonyothin Rd.
A talk to raise awareness of marine plastic pollution.
Sep 20, 6:30pm. FREC Bangkok, 77 Nakronsawan Rd., 02-075-1417. Free
An introduction on how to live sustainability and build a circular economy, featuring a zero waste pop-up exhibition and shops from eco-conscious brands, as well as a talk from Papawee Pongthanavaranon, co-founder of Refill Station, Thailand's very first bulk store.
Sep 21, 9:30am-midday. Coco Hall, 1/F, ATT U Park Bangna
---
WORKSHOPS
Wine Garage and chocolatier Kad Kokoa are teaming up for a unique event that will pair Thai single-origin chocolate with sweet and fortified wines.
Sep 21. 5:30-7pm. Another Story, EmQuartier, 695 Sukhumvit Rd. B1,000/person (12 seats only)
Bright Tomorrow
A day of cheery activities, from painting to cooking classes and more, aimed at driving positive change for Bangkok's youth—hosted by UNICEF NextGen ambassadors: Pleng (Kavita Chindawath), Manow (Sornsin Maneewan) and Pitta na Patalung and ending in a drag show by Pangina Heals and friends.
Sep 21, 12pm. Siri House, 14/2 Soi Somkid, 094-868-2639. B3,000/person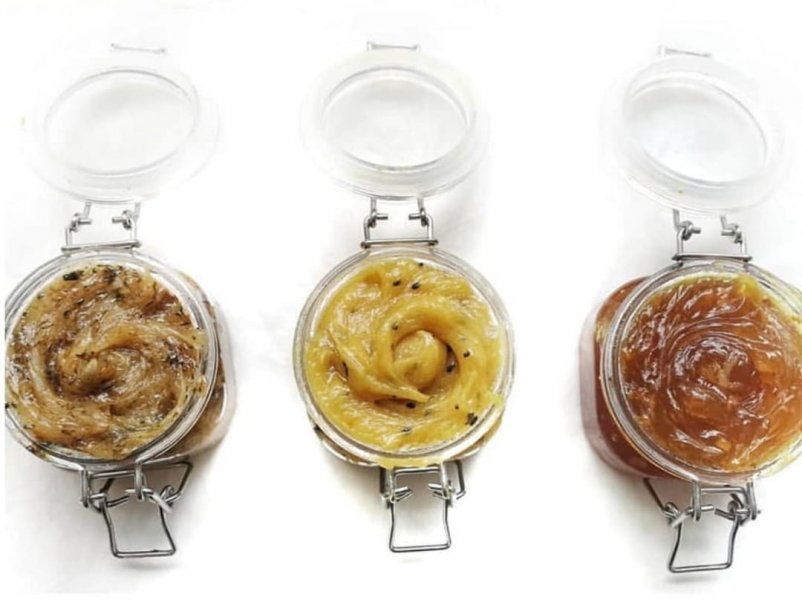 Have you ever made soap? Join the club to learn how to make suds from oil, led by Lilly Morales.
Sep 20, 7pm. Bangkok Soap Opera, 46/3 Soi Phum Chit, 085-348-9791. Join free here
---
SALES & FAIRS
Stay healthy with this mega-fair, featuring shows from Bangkok health clubs, wholesome workshops and activities, free health checks and special talks.
Sep 20-22, 11am. Sena Fest, 542 Charoen Nakhon Rd., 02-108-9000. Free
Head to Strange Fruit for this open house, where you can dig through stacks of vinyl while sipping drip coffee and listening to records spin.
Sep 22, 1pm. Strange Fruit, 77 Thonglor Soi 20
---
UPCOMING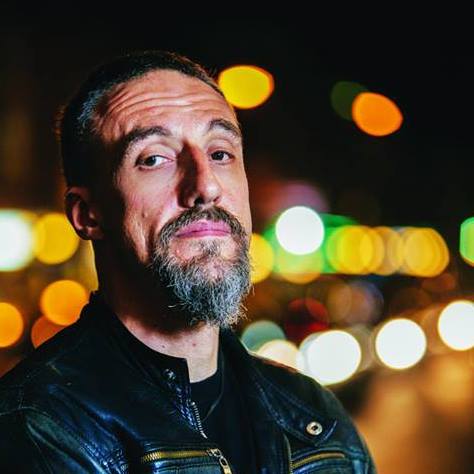 Credit: Steve Hughes Facebook
This hilarious Australian comedian is known for his satirical social commentary and astute observations.
Sep 27, 8pm. Westin Grande Sukhumvit, 259 Sukhumvit Rd. Early-bird B700/regular B1,000 via Ticketflap.