Thu, Mar 5
In honor of Women's History Month, this month-long group exhibition celebrates Thai female artists and creatives. Curated by ATT 19's creative director and curator, Mook Attakanwong, the showcase seeks to highlight women making their way in a traditionally male dominated space and industry. Among the 12 artists, you'll find performance artists Teema Rucksajit, Tiri Kananuruk and Note Panayanggool, stylist and film photographer Som Nurarak, alongside talks on topics like body image (Mar 14) and a poetry performance by Mutmee Pimdao (Mar 21).
Opening Mar 5, 6pm-9pm, until Apr 4. ATT19, 19 Charoenkrung Soi 30
Fri, Mar 6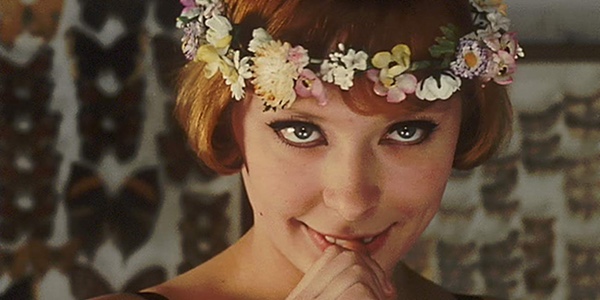 In honor of International Women's Day, Bangkok's indie cinema will be screening five films highlighting the trials and tribulations women face in the workplace, politics, love, and life. Titles include "Meditation Park" starring Sandra Oh (Mar 6, 6:30pm and Mar 7 1:45pm), Czech revenge fantasy "Daisies" (Mar 8, 1:45pm) and more.
Mar 6-8. Bangkok Screening Room, 2/F, Woofpack Building, 1/37 Sala Daeng Soi 1. Book here
Sat, Mar 7
Credit: Isaac Aesili Facebook
The first in a series of parties by Auckland-based multi-instrumentalist, singer, DJ and producer Isaac Aesili, this unique performance will see him play alongside Sabai Sabai Radio's Juice Willis, combining the trumpet, percussion and vocals with DJ'ing. His first live tour as a solo artist celebrates the release of his debut album on New York-based record label Bastard Jazz. You can also catch him at Studio Lam (Mar 14 with Slum Disco Soundsystem), Smalls (Mar 28 with Justin Mills), Tropic City (Apr 4 with Mumsfilibaba) and Siwilai City Club (Apr 24 with Rocco Universal)—each performance will be different.
Mar 7, 9pm. 12 x 12, Soi Thararom (Thonglor Soi 18/1). B200
Bangkok's biggest music festival is back with one of its most eclectic line-ups yet. Major names include Ukrainian electronic duo Artbat, whose uplifting remix of Monolink's galactic "Return to Oz" has garnered 6.8 million views on YouTube; South African DJ and producer Black Coffee, whose heart wrenching tune "Drive" features the likes of David Guetta; German DJ and television personality Mousse T, whose '98 house smash hit "Horny" broke the charts the world over; and American rapper and producer Oddisee, known for his hard-hitting, politically-charged lyrics on tracks like "You Grew Up."
Mar 7. Thai Wake Park, 18/4 Soi Sudsawas, Lieab Klong 6 Rd. B1,900—book here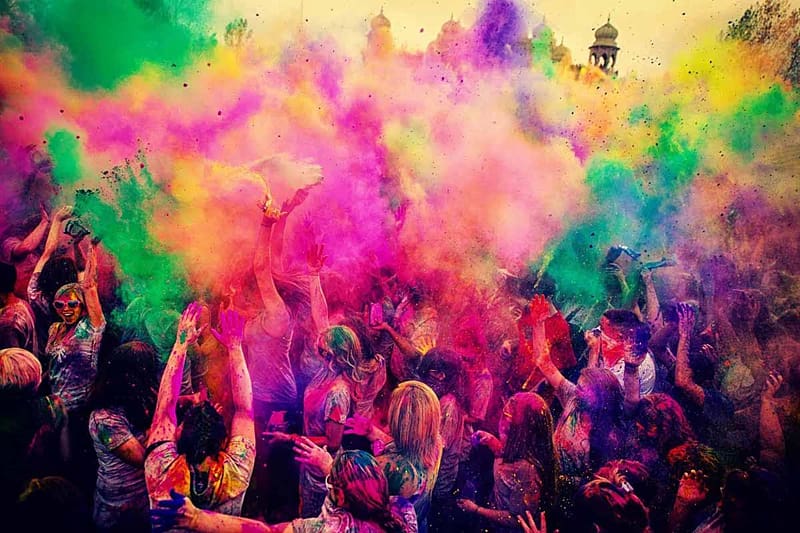 Forget going all the way to India to experience Holi, the "festival of colors," and hit up this powder-filled boat party instead. Expect music, a body paint showcase and Indian food.
Mar 7. Bangkok Dock (Opposite Charoenkrung 57). B350—book here
Fri, Mar 13
Bangkok's most down-to-earth food festival returns with three days of "Last Meal on Earth" themed eats by the riverside. All 50 vendors on the bill will whip up the food that they would want to eat if tomorrow never came, while chefs like Jua's Chet Adkins and Andy Ricker will host exclusive multi-course pop-up dinners.
Mar 13-15. Sermsuk Warehouse, Khlong Ton Sai. Entry B100 (includes one drink). Book dinners here
Wed, Mar 18
Recycling doesn't always have to be boring, does it? This exhibition showcases nature-inspired pieces by 20 paper artists, all made from recycled paper.
Mar 18-22. L/F, BACC, 939 Rama I Rd. Free
Thu, Mar 19
At this live podcast for Fitness Business Asia, fitness fanatics can catch CEO of BASE, Jack Thomas, interviewing Khemika 'Lynn' Chivapornthip of Physique 57 in Thailand. They'll be discussing the Bangkok fitness industry, what it's like running US-franchised fitness studios in Bangkok and the future of the health and wellness industry in the region.
Mar 19. WeWork T-One Building, 8 Sukhumvit Soi 40. Sign up here
Fri, Mar 20
Film photographers can browse stands from 23 film and camera shops, alongside a mini-exhibition of photos from @35mmindeed and @johnnonlens.
Mar 20-21. 2/F, Sathorn Thani 2 Building. Free entry
Tue, Mar 24
This exhibition celebrates Thailand through realistic and figurative art pieces, including paintings, sculptures, prints and mixed media.
Mar 24- May 24. BACC, 939 Rama I Rd. Free
Ongoing
If you've heard of Tube Gallery, then you'll know that it's far from your ordinary clothing brand. Rolling fashion and culture into its semi-couture ready-to-wear designs, the brand is now celebrating its 20th anniversary by gathering the greatest hits from the label's archives, alongside some never-before-seen pieces once owned by local celebrities. They have also taken the opportunity to launch a new collection inspired by award-winning avant-garde artist Ploy Kasom.
Through Mar 20. 2/F, RCB Galleria, River City Bangkok, 23 Charoenkrung Soi 24. Free entry