BANGKOK VENUE
ATT 19
A 120-year-old school turned art hub on Charoenkrung.
The buzz: When the bright blue doors closed on the Arthorn Suksa Chinese school for the last time in mid-2017, Charoenkrung locals could have been forgiven for thinking the 120-year-old building would make way for yet another condo. Instead, this sprawling multi-purpose art, retail and F&B hub from the Attakanwong family behind neighboring Lek Gallery puts forward a convincing case for the tasteful regeneration of heritage buildings.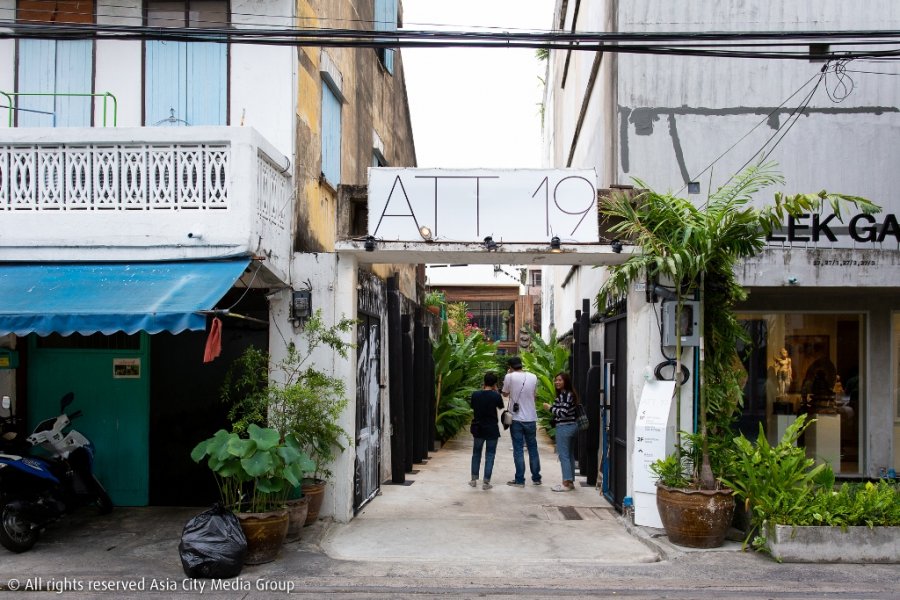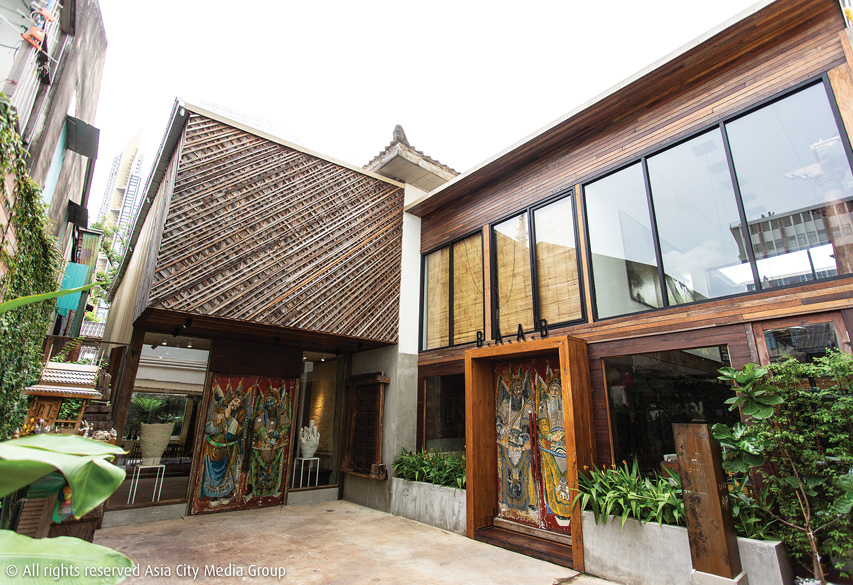 The space: Accessed via a slender, palm-fringed pathway that cuts between old-school shop-house residences, ATT 19's multi-level space takes on the breezy, clean look of a day spa or resort. The original structure has been restored using only reclaimed wood, tiles and bricks, and then expanded to occupy a total 2,000 sq meters of floor space. Exposed teak ceilings, ghostly remnants of old staircases and century-old tapestries are countered by whitewashed walls, raw concrete flooring and an abundance of glass.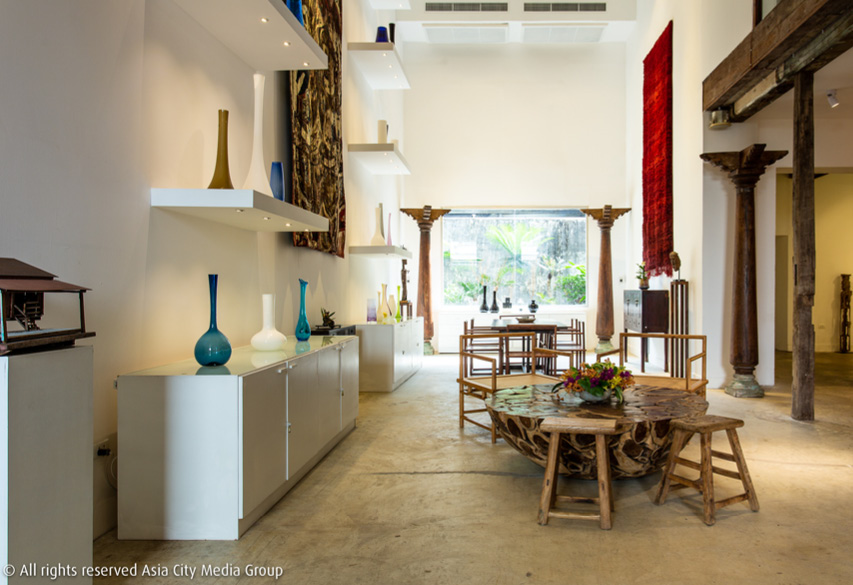 The shop: In an attempt to entice a younger crowd away from the mall, the first floor opens onto a covered courtyard that's actually dedicated to retail—here you can shop for meticulously imperfect Japanese ceramics (from B1,100 up to ten times that amount), vintage and designer clothing, Asian antiques and various rotating handmade decor pieces (we've got our eyes on some of the Indonesian necklaces). "We focus on one-offs—vintage, antique or 'one-of-one' pieces," explains Porntip "Mook" Attakanwong, ATT 19's creative director. "I always say, 'If you're going to buy two Ikea vases, hold off and save that money for something that's a real conversation starter.'"
The art:
Upstairs, among the eaves of the original building, is an exhibition space that welcomes new work every one to two months. Things kicked off with "
Who I Am
," a collection of intricate, abstract drawings and paintings from U.S. artist Douglas Diaz, and Mook says they will split their focus between contemporary art and shows that delve into the world of Asian antique history.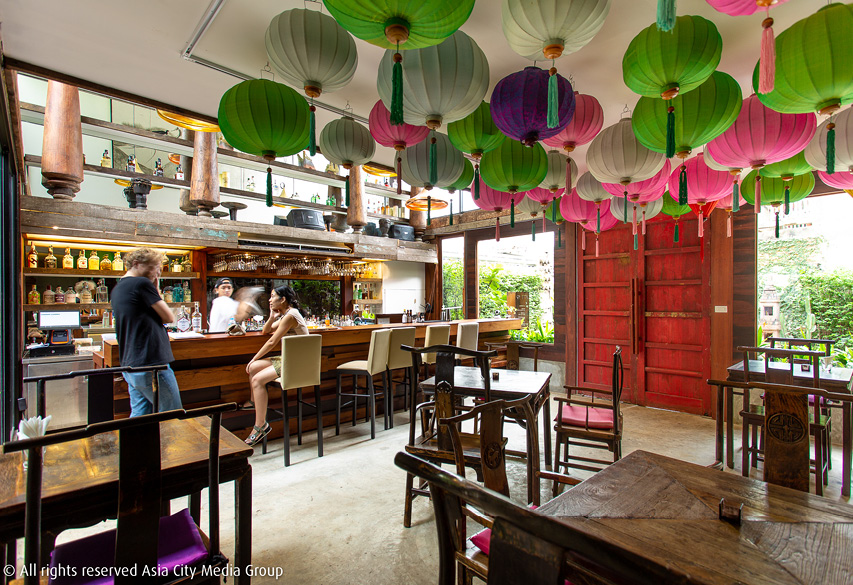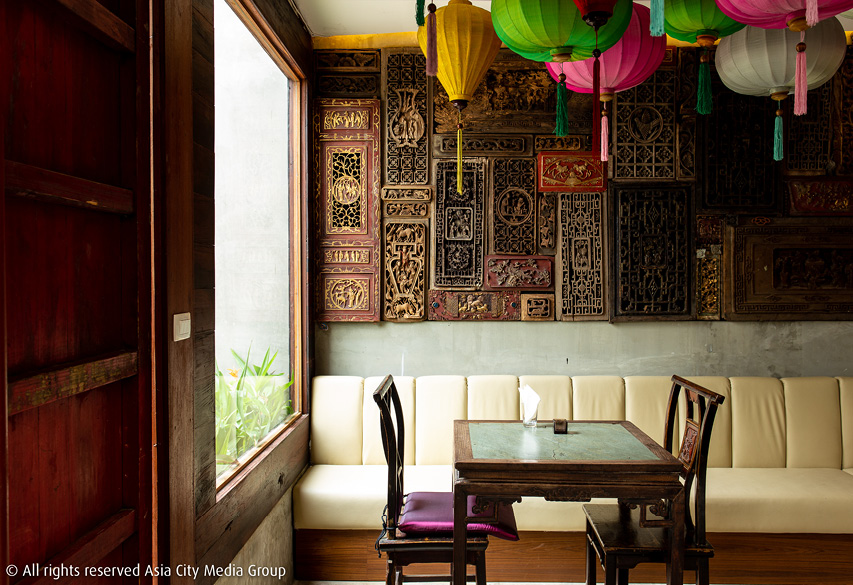 The food & drink:
Emphasizing the casual atmosphere, on-site you'll also find
Bad Ass Asia Bar
(B.A.A.B), whose cocktail and tapas menu deals in Asian ingredients and flavors. Try the Shanghai Mist (B370), an easy-drinking mix of white tea-infused vodka with pomelo juice served in a petite teapot, which is made for sundown in the breezy courtyard. A restaurant,
Mad Beef
, will launch shortly to offer a meat-focused chef's table experience to only eight diners per night around a sleek wooden counter.
Why you should come back:
As a weekend destination, this stylish spot bridges the gap between the youth-oriented
Warehouse 30
and Charoenkrung's niche antique dealers. There is talk of holding block parties and other collaborative events, which only bodes well for the neighborhood's growing reputation as a creative district.
Carl Dixon