Top Chef Thailand is heating up for its second season and is set to feature 12 contestants from across the country.
In case you've been living under a rock, the premise of the reality TV cooking series is for a lineup of skilled chefs to compete in extravagant culinary challenges overseen by a panel of celebrity judges—kind of like The Great British Bake Off on steroids.
The judges include Thitid "Ton" Tassanakajohn (of Le Du), Willment Leong (of Thailand Culinary Academy), Pichaya "Pam" Utharntharm (formerly of the three Michelin-star Jean-Georges Vongerichten, currently of The Table by Chef Pam), and Supamongkol "Art" Supapipat (of Chef's Table by Chef Art).
Each week sees a new elimination until the final contestant is crowned "Top Chef."
Without giving too much away, we spoke with three of the contestants about their personal styles of cheffing and their favorite places to eat when not competing.
Top Chef Thailand Season Two will premiere on Channel One31 on Oct 7, 6:20pm.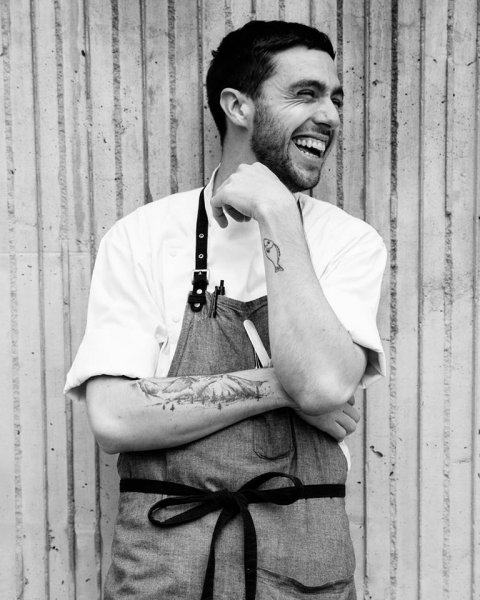 Credit: www.facebook.com/BUNKERBKK
Steve Doucakis - Sous Chef, Bunker
What made you decide to compete on Top Chef?
The idea was suggested to me by some friends, that I should send in my information and see what happens. Ultimately they reached out to me wanting to know more, and then the process just kind of began from there. I think mainly the idea of pushing myself out of my comfort zone and trying something new was really what I was after. I've never competed in a formal cooking competition before, nor have I done much professionally on camera, so those were big steps. Not to mention the Thai aspect of the whole production, it was a lot of really big challenges all combined into one.
How would you describe your style of cooking?
My style of cooking is mostly based on trying to create the most flavorful food possible. I don't really think I subscribe to only one origin or style, but more a combination of all my travels and past experiences. Obviously living in Thailand has really impacted my philosophy, not just with flavor combinations, but with ingredient sourcing and supporting Thai farmers and artisans.
When you're not cooking, where or what is your go-to meal in Bangkok?
Definitely hard to choose! There's so much amazing food available on every corner that I'd be hard-pressed to pick just one. But with that being said, I have a soft spot for a bowl of banmee tom yum haeng. If I'm not eating on the sidewalk, I'd probably be at Smalls crushing a burger, or eating at a Japanese izakaya on Sukhumvit.
What is your ultimate goal as a chef?
I think my goal is less about what kind of restaurant to helm, and more about just cooking honest food that people can enjoy. Whether I eventually own a super-casual sandwich spot, or a tiny tasting counter doing fine dining, I think all I really want is a place that everyone can come and feel welcome. Something that can satisfy people on a heartfelt level, and make them genuinely happy.
Pongcharn "Top" Russell - Head Chef, Freebird and winner of Top Tables Best Young Chef 2018
What made you decide to compete on Top Chef?
Honestly, I just genuinely wanted to make my team proud. I had no idea there was prize money involved...how naive! Freebird has been through a lot since it opened. It isn't the go-to workplace, even though working there is amazing. I think some media exposure would be great for the staff at Freebird. I just wanted them to be proud.
How would you describe your style of cooking?
My cooking style is 100-percent modern European. I don't tend to stay with one cuisine flavor-wise; however, I love acidity. The more natural the better. I love using fruit in places many people won't expect, it just lifts up the whole dish in my opinion. For a chef cooking in a restaurant versus at home, I pride myself on consistency above all else—I'd rather have a less complicated dish that's executed well. Visually, my food looks pretty classic, but if you dig deep enough, things aren't always what they seem.
When you're not cooking, where or what is your go-to meal in Bangkok?
There are too many places to have a go-to. However, places I visit the most are Sri Trat, Jeh O and Daimasu [the original branch]. These places each give me exactly what I need without fail. I wouldn't be surprised if Sri Trat got a [Michelin] star this year, either—they are one hell of a restaurant.
With your current "Mentee's Series" at Freebird, how do you stay current with culinary trends and techniques that will keep challenging you and the people you mentor? Would you like to see Top Chef Junior come to Thailand?
I don't really tend to follow trends. Information has never been easier to access than before. However, I honestly feel like chefs do more and more of the same things. Looking on Instagram or opening three-star cookbooks shouldn't be your source of inspiration. It can be educational but don't let it be the only source. Inspiration is only magical if it's truly your own—unique in a way that every individual isn't the same. Our Mentee's Series is simply a collab with friends who have worked under me previously. All I am doing is giving them a platform to shine. Bangkok is so lucky to have an abundance of three-star chefs coming here to cook. To be honest, though, I feel like its really gone overboard. It's not special if it happens every week. As for Top Chef Junior, I can't think of anything worse—the challenges are hard, the shooting days are long, it can be quite tortuous—though there's way crazier shit on TV nowadays, so who knows!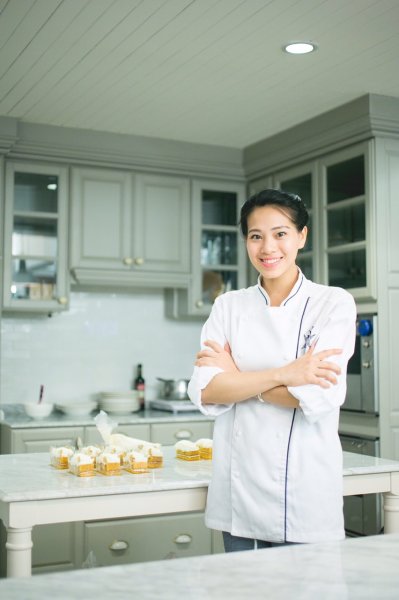 Tatigarn "Ploy" Tantachinna - Demonstration and Pastry Chef, A Little Something Cooking School
What made you decide to compete on Top Chef?
I wanted to challenge myself and see if a pastry chef could compete with other well established chefs.
How would you describe your style of cooking?
I try to be creative and willing to try and experiment with new ideas or cooking methods.
When you're not cooking, where or what is your go-to meal in Bangkok?
I always try to visit old, local restaurants to see what their strong point is that has enabled them to survive for so long in this business while maintaining their traditional cooking style
As a pastry chef, everything must be so precise and perfect—how do you make a recipe your own and what inspires you?
I believe that cooking should be joyful and fun. I want to introduce something different and creative every time I create a new menu. Every year I have to create 150 dishes for the cooking school. I have to consider what the kids will be able to do and what is going to be fun for them and at the same time everything must come out and taste good, so they can go home and re-create it themselves. When it comes to corporate menus, I research the history and the identity of the company and try to let that influence my menu.