BANGKOK RESTAURANT
Freebird
A spectacular house introduces Bangkok to modern Australian flavors.
It takes some doing to woo Phrom Phong's brunch crowd away from their beloved Quince, but chef Top Russell's Aussie-leaning comfort food has done exactly that. Choose between the chi-chi dining room—all shiny surfaces, fluffy chandeliers and graffiti murals—or the hay bale-riddled garden to enjoy a rich, brothy seafood risotto, slow-cooked eggs with earthy local mushrooms, and some damn fine thick-cut fries.
Freebird is the grown-up culmination of every brunch-leaning, warm-wood-festooned, daytime-friendly dining trend that has swept over Bangkok in the past three years.
Driven by a New Yorker architect who made his name in Singapore, Alan Barr, and headed by the young Phuket-born executive chef Top Russell (whose resume counts work in the London kitchens of Alexis Gauthier, Jun Tanaka and Pierre Gagnaire), the restaurant plays a card rarely drawn on the Mediterranean-led Western Bangkok dining scene: Australia.
That means a dinner menu of very un-Italian sounding pastas (barley risotto with cheddar, pumpkin and saffron, B360) and hearty sharing plates (48-hour-braised Angus short rib with onion jam and fermented cabbage, B1,800); plus a brunch menu of open-face sandwiches with names like "Taste of Straya" (pork belly, Vegemite, avocado, cheddar, B260) and stuff everyone's relieved to find on any menu (fish and chips, B650; flank steak and chips, B850). And what chips they are. As far as fries are concerned, you can definitely tell a book by its cover, and these ones read of golden, flaky, glossy, just-that-little-bit-waxy goodness.
The wagyu flank steak is equally delicious—tangy, tender, dressed in a rich peppercorn sauce and all you could hope for from a sub-B850 steak. Another sensation: the seafood risotto (B480). Purists might baulk at its brothy consistency and not-quite-al-dente grains, but we say it tastes of heartwarming home cooking, not to mention well-balanced flavors—a chord of saffron, a sticky sweet chili jam, and a bloody good seafood broth.
Some of the starters do have slip-ups. Our slow-cooked hen's egg with local mushrooms and Australian brie (B260) was lacking a pinch of salt, and we'd also rather some quality sourdough than the chewy crouton topped in oily mayonnaise. The rocket salad with sliced chicken and "burnt lime" is flavorsome and charming, but no more than the sum of its parts.
Unfortunately for their dining room—all shiny surfaces, fluffy chandeliers, industrial dangly things and in-your-face graffiti murals—it's rather too dark during daylight hours, which means brunches are best booked on the charming garden patio (lovely in January; a different story in Mar-Nov). And while we could do with a couple more cocktails listed on the menu, rest assured that when we went off-piste with a mint julep (B320) the result was a knockout.
---
This review took place in January 2018 and is based on a visit to the restaurant without the restaurant's knowledge. For more on BK's review policy, click here.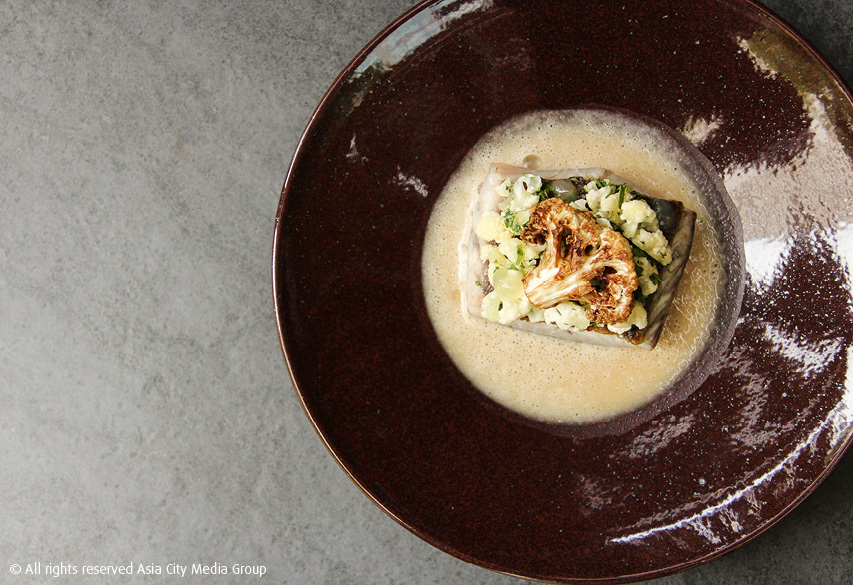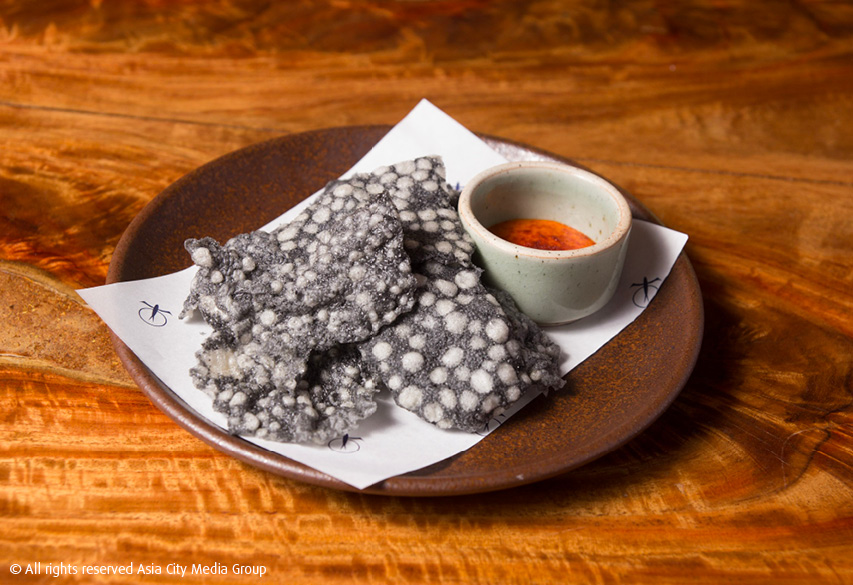 Venue Details
Address:
Freebird, 28 Sukhumvit Soi 47, Bangkok, Thailand
Phone:
02-662-4936
Website:
www.freebirdbkk.com
Area:
Phrom Phong
Cuisine:
International
Price Range:
BBB

Open since:
August, 2016
Opening hours:

daily

4:30-10pm

;

Sat-Sun

10am-2pm

Parking available
Report a correction