Pho, banh mi, nem nuong and many more favorites.
Judging from its red and black counter covered in crust-punk stickers, this is probably Bangkok's coolest Vietnamese restaurant. Its main claim to fame is the California-style banh mi sandwiches, like the decadent duck version (B280), which is worth revisiting thanks to the juicy, Sriracha-slathered meat. Other options include crispy egg rolls (B160), which pack ground pork, taro, cabbage and vermicelli into satisfying crunchy morsels, and beef pho (B200), whose fusion touches include various types of mushroom.
G/F The Commons, Thonglor Soi 17, 098-253-9356. Open daily 11am-10pm. BTS Thonglor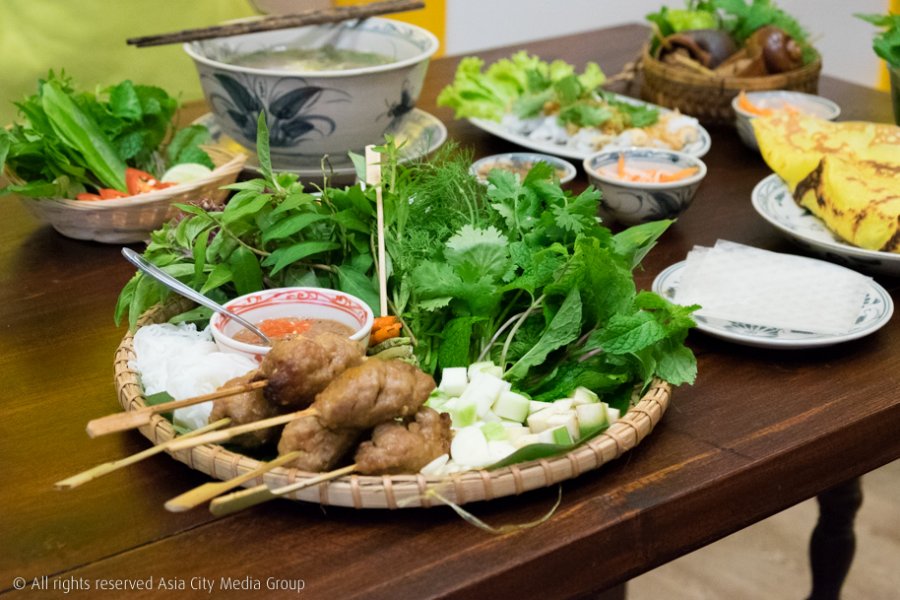 The owner's culinary journeys around Hanoi and Hoi An, where she picked up an array of cooking techniques, gave her the confidence to open this cozy Vietnamese restaurant. Amid a setting of dark wood and colorful traditional lanterns, choose from delicacies like eight-hour-stewed beef pho (B150) served elegantly in a traditional ceramic bowl, and nem nuong (B220), Vietnamese pork balls served with a sauce made of coconut sugar, rice papers, herbs and vegetables for wrap customization.
Mahatun Plaza, Phloen Cchit Rd., 095-963-5745. Open Mon-Sat 10am-10pm. BTS Phloen Chit
This funky Vietnamese-themed bar and restaurant restores some edge to tired and touristy Silom. Find a corner in the neon-drenched dining room and take the banh cuon (balls of sticky rice batter encasing minced pork and mushroom, B150) and the beef pho (B200), which compensates for its relatively light broth with generous slices of beef and fresh greens. Perhaps even better are the Asian-inspired drinks, like the Asian Delight (Chinese herbs, vermouth, Aperol, bitters and gin, B300), which offers an interesting twist on a negroni.
1/5 Sala Daeng Soi 1, 080-961-4524. Open daily 11am-11pm. BTS Sala Daeng
Exclusively for Citi credit card members: :
Get 10% discount on food only 1 Sep 18 – 28 Feb 19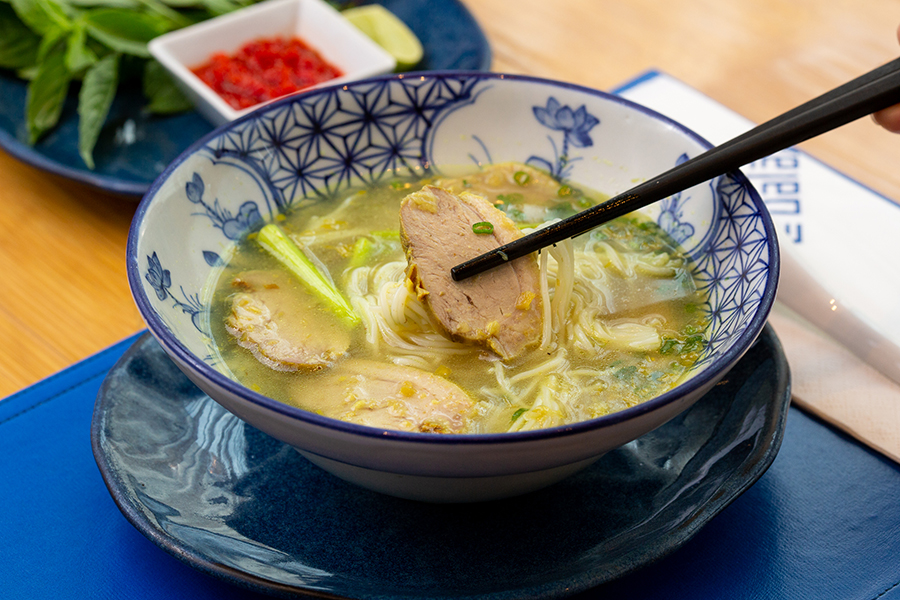 Here, you'll find a dining room decorated with intricate hanging decorations and a preponderance of bamboo. The menu focuses on classic Vietnamese recipes made using quality ingredients: the banh cuon (steamed rice crepe, B180) with pork and mushroom filling goes perfectly with the pickled carrot dipping sauce, whiles the prawn crackers topped with noodles, sauteed pork and prawn (B180) offer a mix of textures and light zestiness.
7/F, The EmQuartier, Sukhumvit Rd., 02-003-6267. Open daily 10am-10pm. BTS Phrom Phong
Exclusively for Citi credit card members: :
Get 10% discount on food only Today – 28 Feb 19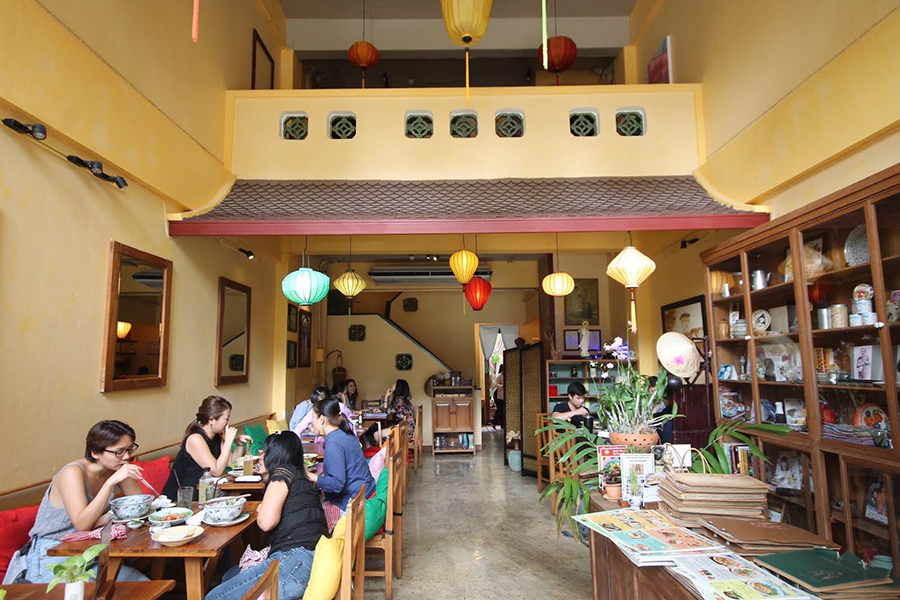 Spread over three floors, this restaurant is a gorgeous throwback to an Indochinese version of Vietnam—marked by vividly colored Hoi An lanterns and wooden cabinets. The menu serves up southern Vietnamese dishes with classics like pho (starting from B180) and nem nuong (B260) which beautifully plated up on wooden tableware. Other favorites include banh cuon (steamed rice crepes stuffed with ground pork, shrimp and wood ear mushroom, B220) whose features delightful textures between smooth, silky sheets and the crispy onion topping.
Piman 49 Complex, Sukhumvit Soi 49, 02-662-6311. Open Mon-Fri 11am-3pm, 5-10pm; Sat 11am-10pm; Sun 11am-9:30pm. BTS Phrom Phong
Exclusively for Citi credit card members: :
Get a complimentary custard caramel tare valued THB 60 when spending on food THB 500 or more /sales slip (limit 1 dish /card /table /sales slip) Today – 31 May 19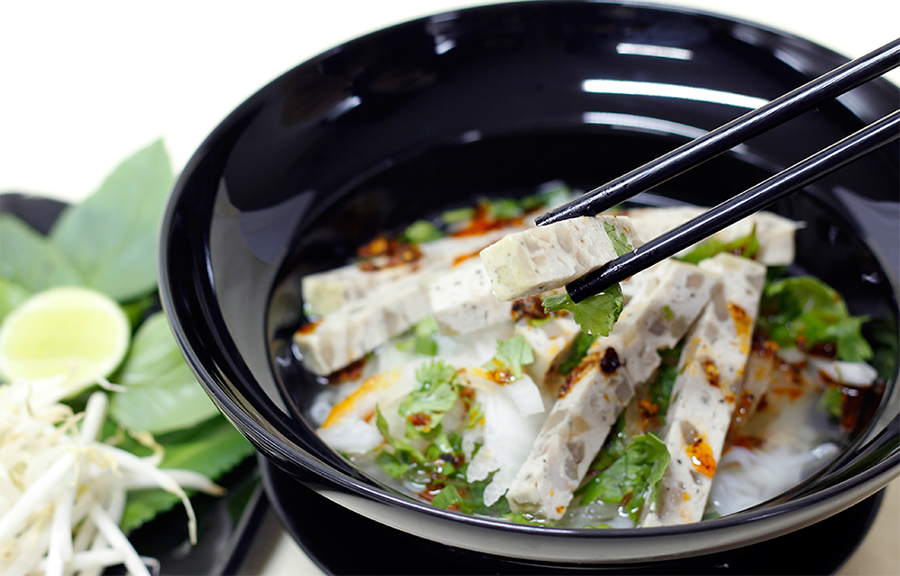 One of the very few fine-dining Vietnamese restaurants in Bangkok, Thien Duong certainly looks the part: all gorgeous antiques, marble, leafy views and the odd bamboo accent. Vietnamese staples like sugarcane-skewered shrimps (B490), nem nuong (B360), and banh cuon (steamed Vietnamese ravioli filled with seasoned shrimp and minced pork, B380) come with next-level attention to detail, while twisted options come in the form of the grilled Maine lobster served with organic lettuce, garlic rice and dipping sauce (B890/half, B1,690/whole)
L/F, Dusit Thani Bangkok Hotel, Rama 4 Rd., 02-200-9000. Open daily 11:30am-2:30pm, 6-10pm. BTS Sala Daeng
(Credit: www.facebook.com/thuyen1996)
Thuyen
Tucked inside Pridi Banomyong Soi 37, this restaurant offers a homey vibe right down to the green garden, the vast collection of books and shelves lined with football trophies—almost like eating at a friend's house. Popular favorites including the crispy-fried shrimp pancake (B120) served with cucumber relish, pho with Vietnamese pork sausage (B120), and the grilled pork with lemongrass and pepper (B150), which is made for rice noodles. Refreshing dessert options feature banana fritters with ice cream (B120) and pandan cookie rolls with lemongrass sorbet (B120).
50 Pridi Banomyong Soi 37, 02-713-1596. Open Mon-Fri 11am-2:30pm and 5-10pm, Sat-Sun 11am-10pm. BTS Phra Khanong
Exclusively for Citi credit card members: :
Get 5% discount on food only Today – 31 Mar 19
Nestled down a narrow alley which opens up to views of Wat Arun across the Chao Phraya, Tonkin Annam's two stories are a modern take on shabby chic: faux peeling walls, untreated wooden chairs and unassuming artwork. The menu is even more appealing, centering on cuisine from northern and central Vietnam which bursts with freshness. The highlights include the banh cuon (B130 or B150 with egg), silky smooth steamed rice crepes stuffed with ground pork and plentiful chives, and the bon bo (B250)—like pho, but with thicker noodles and a pork-based soup.
69 Maharaj Rd., 093-469-2969. Open Wed-Sun 11am-10pm; Mon 11am-10pm
This enduring favorite, hidden away off Rama 4 Road, goes big on home-style Vietnamese flavors, across noodles, sandwiches, stews and salads. Opt for the chicken salad (B185), which comes bursting with the freshness of basil and mint, the bo kho (Vietnamese beef stew with potato and carrot, B315), with its juicy chunks of meat, or the Hanoi-specialty cha ca la vong (fried tilapia with herbs and spices, B295).
Rompo Mansion, Thang Rotfai Khao-Saipaknam Rd., 02-671-9955. Open Tue-Sun 11am-2pm, 5-9:30pm.
Exclusively for Citi credit card members: :
Get a complimentary deep fried banana valued THB 85 when spending THB 1,000 or more /sales slip(limit 1 dish /card /table /sales slip) Today – 30 June 19
Sponsored by: