And it's not slowing down anytime soon.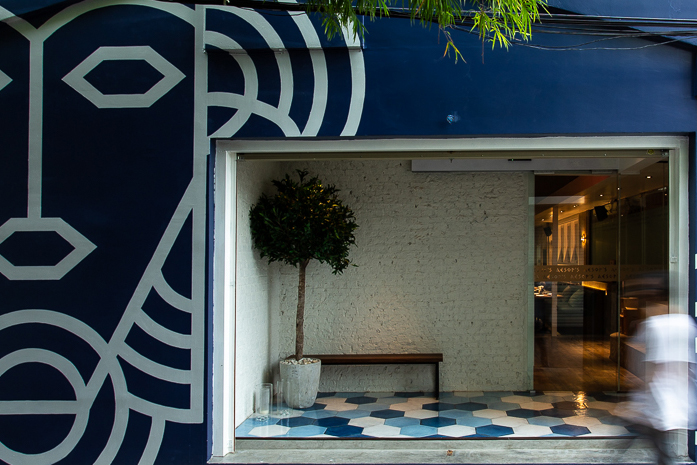 One of the best newcomers to the area in a while, this Greek restaurant conjures an ouzo-fueled party atmosphere. It's the next-gen rebirth of a family-run restaurant from Sydney and specializes in hearty Greek classics like the eight-hour lamb shoulder (B1,500/250g), chicken souvlaki (B380) and moussaka (think beef lasagna with eggplant in place of pasta sheets, B350) served in a hall made for big, boisterous gatherings. After dinner, the place transforms into a dance floor where guests are encouraged to hurl crockery, as is Greek tradition, to a soundtrack of "Zorba's Dance."
120 Sala Daeng Soi 1/1, 062-567-7751. Open Tue-Sun 5:30pm-midnight. MRT Silom
Defying convenient culinary categorization, this stylish eatery hidden behind a Brutalist concrete facade produces season-driven dishes that play with both Western and Southeast Asian flavors. Arnie Marcella, a native New Yorker, drives a kitchen that excels in foodie-wowing ingredients such as scallops with green strawberries and the foie gras dumplings, while drinks are augmented by Wareewan Yodkamol's inventions—reason enough why the city's fashionable still pack the stone-and-copper-touched dining room.
118/2 Sathorn Soi 12, 092-563-9991. Open daily 5:30pm-midnight. BTS Chong Nongsi
Exclusively for Citi credit card members: :
Get a complimentary dessert of your choice valued THB 450 when dining with 3 persons or more for dinner (limit 1 dish /card /table /sales slip) Today – 28 Feb 19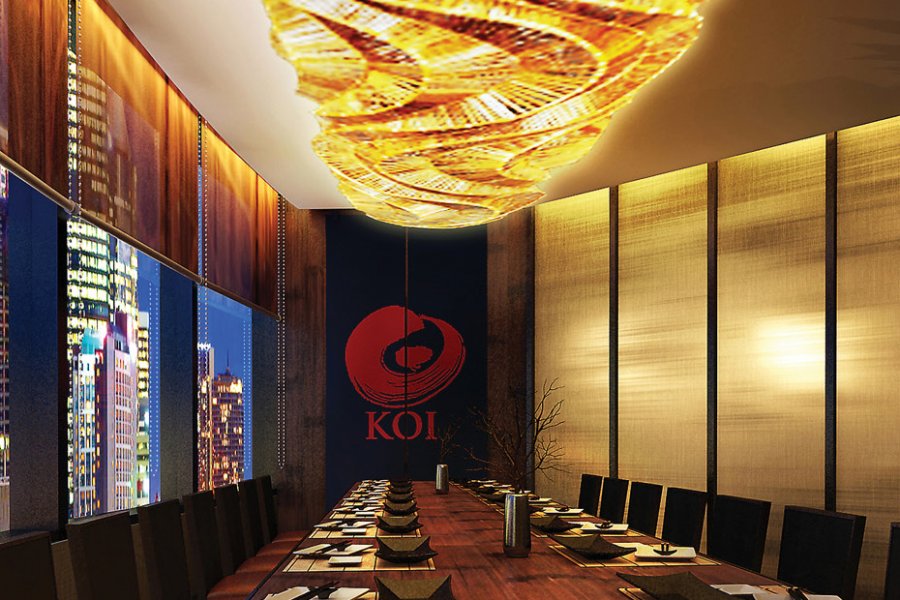 You might remember Koi from its Sukhumvit days as the place where models went to get free drinks. Now, the California-born brand has taken over what was once the 39th-floor restaurant at Ku De Ta. Step inside the long, narrow space—which features lounge-bar ambience from leather seats and polished bar—to get California-fusioned Japanese comfort food. The chef, who came straight from Kobe, serves you a platter of eight nigiri (B450) with fatty tuna and uni. Don't forget to leave room for the wagyu beef served sizzling hot with buttery truffle potato puree and a bowl of fried rice (B1,300) and a scoop of mango-coconut ice cream (B160) whose a little creamy but refreshing.
39/F, Sathorn Square, Narathiwas Rd., 02-036-8899. Open Tue-Sat 6pm-1am; Fri-Sat 6pm-2am. BTS Chong Nongsi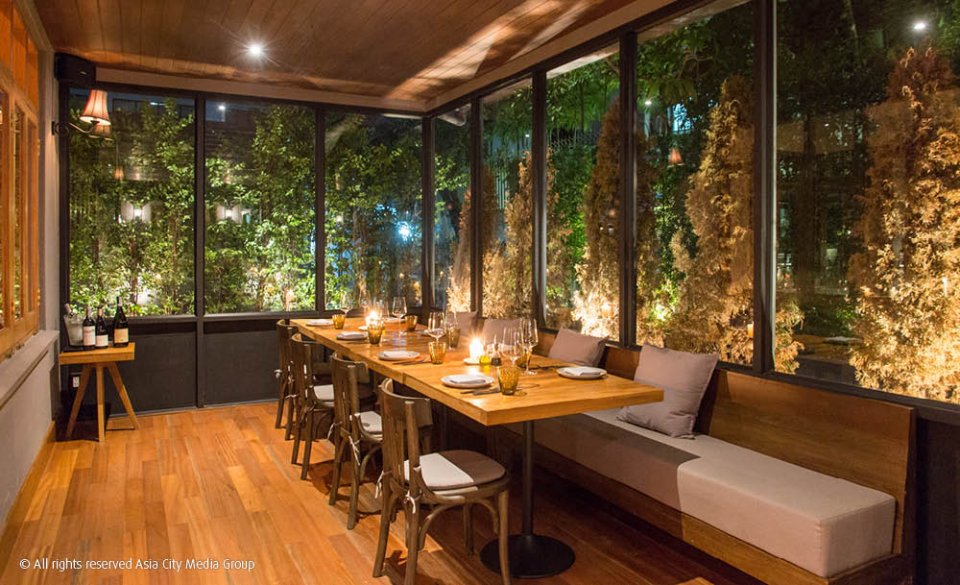 One of the big highlights here is a wine cellar that's the envy of the town, mix that with the rustic-yet-refined Italian cuisine at this stately old home in Sathorn and you have a very competitive package. Chef Nino Scognamillo gives nods to his hometown of Sicily in produce-driven dishes that brim with home comforts like the signature roasted Mediterranean octopus spiced with smoked paprika on a soft white truffle potato velouté (B490) or risotto with Italian sausages, smoked Scamorza cheese and wild rocket (B390). For dessert, try the Sicilian Cannoli (B290), which is a choocolate and cinnamon shell stuffed with Sicilian sweet ricotta.
22 Sathorn Soi 1 Yaek 2 (Goethe), 02-287-2402. Open daily 11:30am-midnight. MRT Lumphini
Exclusively for Citi credit card members: :
Buy 1 get 1 free for desserts from selection when spending via Citi credit cards Today – 28 Feb 19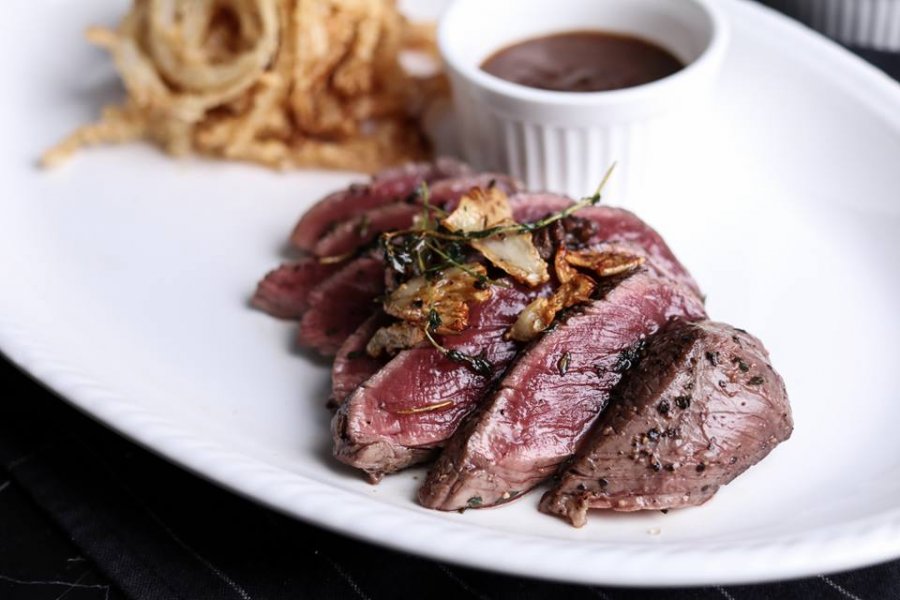 Credit: www.facebook.com/maillardbutcher
Maillard Butcher & Steak
Marble floors, white tile walls and leather chairs lend a comfortable and rustic feel. Here, you can choose your choice of marble, dry-aged beef from dry aging fridge and let the chef pan-sear it using ghee instead of olive oil. Try the striploin (1,700/kg), which tastes better and juicier than you would expect, or the ribeye (B4,200/kg) served with chimichurri (Argentinian pesto sauce) made from vinegar, red wine, parsley and lime peels. Don't forget to opt for an aromatic truffle mashed potatoes (B150) as your side dish.
18/9-10 Sathorn Soi 11, 084-106-3333. Open Tue-Sun 5:30-10pm. BTS Surasak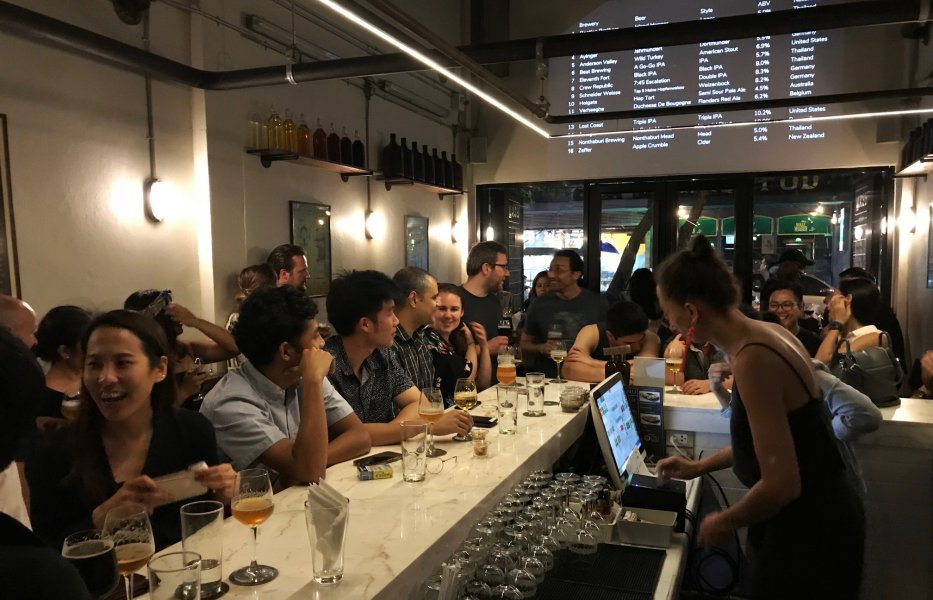 Crammed inside a former shop-house along Convent Road, Mash was the first proper craft beer-focused bar to call Silom home. Pull up a seat in front of the white-brick counter to soak up some beer knowledge from the helpful bartenders who happily guide guests through Mash's selection of craft brews. Opt for the Eleven Fort IPA (B270/315ml), an absolute world-class IPA made by a Thai brewer. If you like your beer sweet, order the Lost Coast Raspberry Brown (B220/315ml) with big fruity notes and soft carbonation. Food wise, the team at Mash is in the process of reworking its menu—still focused on quality burgers and bar grub, but with a bit more Asian influence. The current happy hour special sets you back just B200 for a 435ml glass of Bootleg Brothers Island Hopper from 5-8pm.
Soi Convent, 089-692-5666. Open daily 5pm-midnight. BTS Sala Daeng
Exclusively for Citi credit card members: :
Get 10% discount on food only when spending THB 1,500 or more /sales slip Today – 31 Oct 18
Thai chef-owner Kirati Butdeevong spent years developing his unique approach to preparing omakase sushi, which he dubs the "ideal taste." Here, he personally manages rotating chef's selection menus to exclusive groups of diners each night—the warm wood counter is available for 8-12 seats. Everyone sits at the Tokyo-style sushi counter, where an expert team serves up creations made using raw ingredients imported from Japan every two days. As you would expect from an elite omakase set-up, the service here is warm and highly professional.
G/F, Sathorn Gardens, Sathorn Rd., 092-369-7924. Open Tue-Sun noon-8pm. MRT Silom
Exclusively for Citi credit card members: :
Get 5% discount on food only Today – 31 Dec 18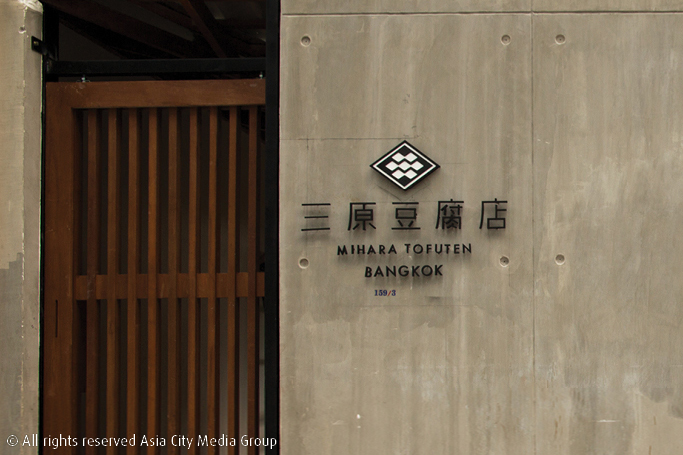 Tucked behind Chong Nonsi intersection, this slither of a restaurant takes its styling cues from Mihara Tofu in Fukuoka, with a minimal, L-shaped counter wrapping itself around a bustling kitchen. A seat here starts at B3,900 for 16 courses spotlighting the many textures of bean curd—though you can expect more than just tofu in each course. Fresh sea urchin, A5 wagyu and dashi broths made with water imported directly from Japan (one of the restaurant's greatest expenses) further explain why dinner here's worthy of the hype.
Narathiwat Ratchanakarin Soi 5, 083-655-4245. Open Mon-Sat 6-11:30pm. BTS Chong Nongsi
Set within Sathorn's hip Bhiraj Tower revamp, the eatery sees Think Beyond go in a fine-dining direction. As chef Johny Lui rolls out Western-leaning dishes with upscale creations like Ocken salad (B420), which is creamy and refreshing thanks to burrata cheese, kiwi and Asian pear, and the salmon belly hand roll with furikake, genmai mayo and smoked salmon roe (B420). There are also meatier dishes to offer, such as the lamb rack with harissa yogurt, pickled red onion and hazelnut (B850).
1/F, Bhiraj Tower, 31 South Sathorn Rd., 082-091-6174. Open Tue-Sun 6pm-midnight. BTS Surasak

Located on the Pullman Hotel G, Scarlett is an cozy wine bistro surrounded by glass on all sides, offering sweeping views of lower Silom and the river. Despite the posh set-up, the venue still holds a very cozy and approachable atmosphere. The dishes are served in generous portions with big and bold flavors such a 1kg dry-aged la cote de boeuf Australian wagyu beef (B2,550). The wine list goes on forever at some of the best prices in town, with over a dozen of wines by the glass (B150-270).
37/F Pullman Hotel G, Silom Rd., 02-352-4000. Open daily 6pm-1am. BTS Chong Nongsi
Exclusively for Citi credit card members: :
Get 10% discount on food and non-alcoholic beverages for Citi ULTIMA, Citi Prestige and Citi Preferred (Sun-Thu) Today – 28 Feb 19
Sponsored by: