Guacamole: the ultimate Mexican sidekick (sorry, tequila). Perfect guac can take your meal from "meh" to muy bueno. We put eight offerings from popular local restaurants to the test, using plain tortilla chips for all.

The place: One of Bangkok's go-to Mexican joints; known for its vivid decor and flavorful food.
The taste: Fresh and creamy. It starts strong, then mysteriously falls off the flavor cliff due to a lack of seasoning. But it kept us going back for second dips.
Verdict: Dip you dip we dip.
The price: B165
888/25-26 Phloen Chit Rd., 02-651-5605. Open Mon-Fri 11am-10pm; Sat-Sun 10am-10pm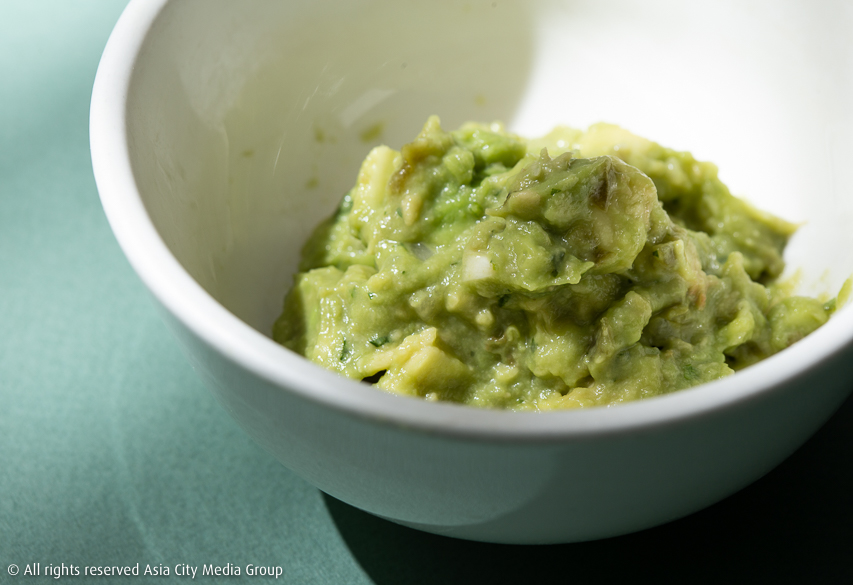 The place: Formerly Senor Pico; one of Bangkok's originals.
The taste: Fresh and chunky; the look, smell, texture and consistency were all no.1. If only there were more kick and a little salt, this would've won, chips down.
Verdict: Guac tease.
The price: B175
1/F, Rembrandt Hotel Bangkok, 19 Sukhumvit Soi 18. Opendaily 6pm-midnight, plus Sat-Sun 12-3pm

Sunrise Tacos
Runner Up!

The place: The food at this old-school Mexican haunt is not much to write home about, but the burritos are huge and margarita pitchers are B485.
The taste: Creamy and well blended with a balanced taste (though the tomatoes were a little sweet for some).
Verdict: We eat our words.
The price: B95
114/19-20 Silom Soi 4, 02-632-8588. Open daily 11am-2am. Other branches: Terminal 21; Sukhumvit Soi 54; Sukhumvit Soi 33/1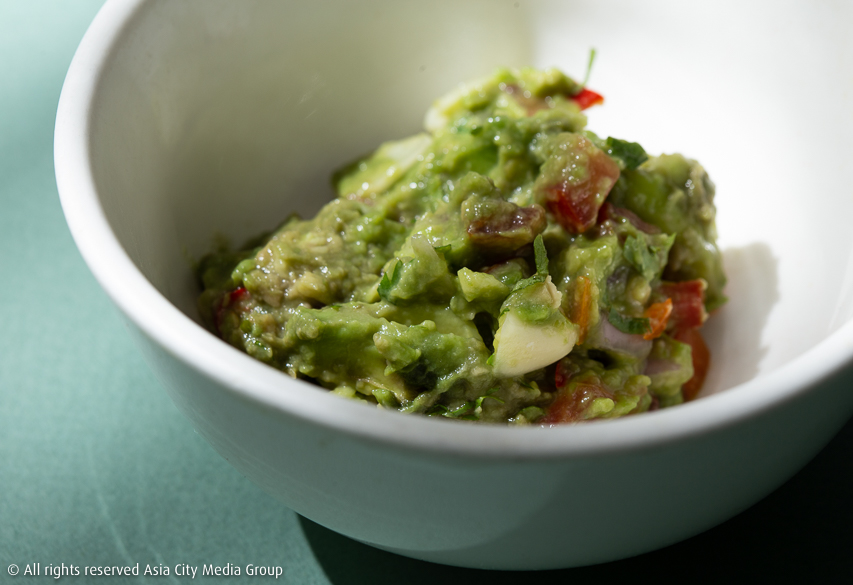 The place: An all-avocado cafe.
The taste: This one arrived with separate DIY components to mix ourselves. No joke. We ended up adding too many chilis, making it hard to measure the flavor.
Verdict: Can we get some service?
The price: B195
1/6 Klang Alley, Sukhumvit Soi 49. Open daily 9am-9pm

The place: A Hong Kong-based franchise with Mexican food done California-style.
The taste: Basically like eating chunks of plain avocado, minced up, with just a touch of powdered chili.
Verdict: Just avo.
The price: B69
G/F, Holiday Inn Bangkok, Sukhumvit Soi 22, 02-0103-135. Open daily 10-2am. Other branches: Sukhumvit Soi 11; Holiday Inn Silom

The place: Tex-Mex favorites served amid vibrant decor.
The taste: Is that fake lime? And… fish sauce, maybe? We ain't got time for that!
Verdict: No substitute.
The price: B95
G/F, iCheck Inn Hotel, 19/9-10 Sukhumvit Soi 19. Open daily midday-11pm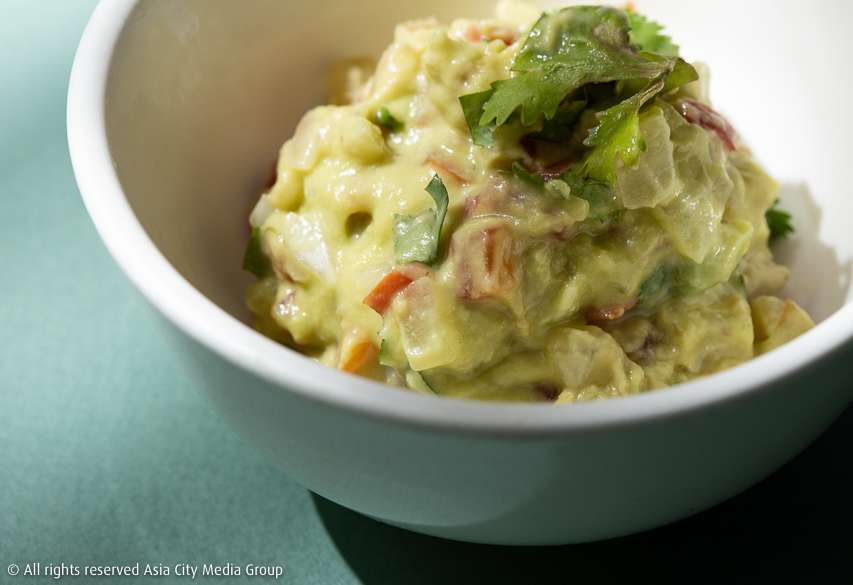 The place: Bright and bold surrounds meet authentic, home-cooked food.
The taste: This kinda looks like Japanese potato salad. And no wonder, since it's basically a ton of tomatoes and onions with about five percent avocado thrown in as a token gesture.
Verdict: Where's the avo?
The price: B160
21/3 Sukhumvit Soi 18, 02-663-6366. Open daily noon-midnight

The place: This colorful, tucked-away cantina offers home cooked food using the owner's personal recipes.
The taste: Vinegary and fishy with a slight wasabi-like smell. We're not sure this was freshly made. It looks like baby food and pickles mixed up in a blender.
Verdict: What the?
The price: B100
330 Sukhumvit Soi 22, 02-663-8646
---