Your cheat-sheet to this year's best new eating and drinking spots in the ever-buzzing Ari neighborhood.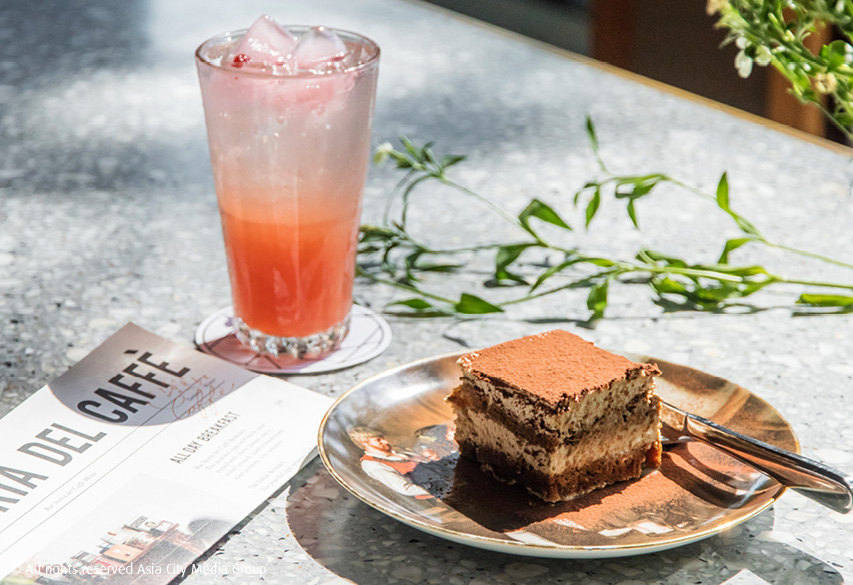 Judging by the foot traffic, this Thonglor-born eatery's reliable Western offerings and photogenic interior have won over the neighborhood. The kitchen serves breakfast all day (B200-390) as well as heartier dishes like the roast baby chicken (B380). Our favorite of the "sweet things" is the fig almond clafoutis (B170).
Ari Soi 4, 02-057-9448. Open Sun-Thu 9am-11pm; Fri-Sat 9am-midnight. BTS Ari
Taking over an 80-year-old, two-story house out the back of Rama 6, this ramshackle beer bar boasts rotating taps and a fridge packed full of local brews. Reach and grab the house-made Nher brand's Weizen (B180), or get them to pour you a Wheat Bomb (B180), and wash it down with plenty of ma la—spicy marinated barbecue sticks of white-pepper sausage and pork belly (B30 each).
71 Rama 6 Soi 28, 096-886-4104. Open daily 5pm-midnight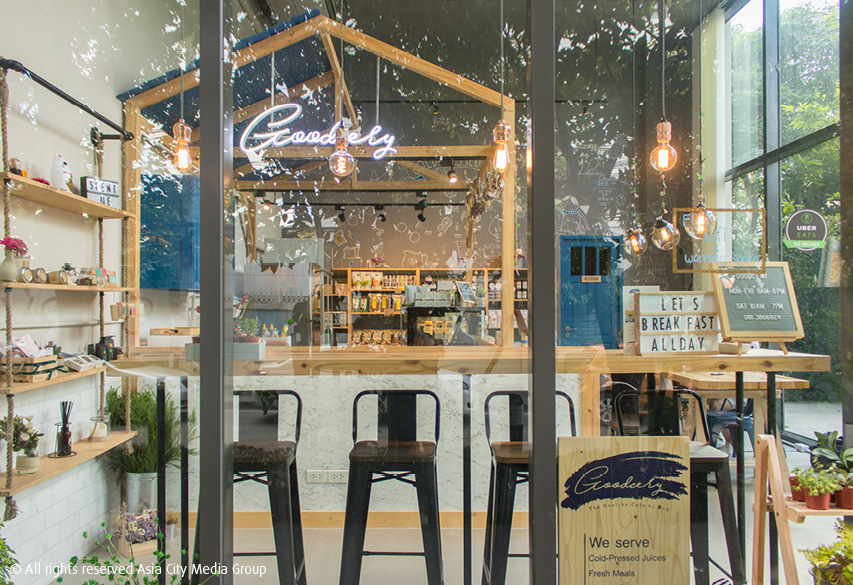 Pull up a seat in Ari's healthy food bistro and grocery store and enjoy a portion of Good Toast, topped with fresh veg, ham and a fried egg (B75), or a "Cheat" steak, featuring slow-cooked pork with riceberry and salad (served Wed-Thu, B149). The skinny brownies are made with chickpea and almond (B140). End with a refreshing juice at B79 per glass.
Centric Ari Station, Phahon Yothin Soi 5, 061-386-6824. Open Mon-Fri 8am-8pm; Sat 10am-7pm. BTS Ari
This tiny two-story cafe serves Thai-inspired coconut desserts amid earthy decor to the sound of Thai classical songs. Try the ice cream with roti, tapioca pearls and jelly at B99, or with a toddy palm cake alongside soft-and-chewy tong muan rolls at B189. To drink, the sweet Violet Milk (B70) features butterfly pea and comes in a Benjarong cup.
29 Phahon Yothin Soi 7, 094-146-4049. Mon-Thu 10am-10pm; Fri-Sun 10am-10:30pm. BTS Ari
The people behind Chiang Mai's beloved Ong Tong noodle shop have opened a Bangkok restaurant devoted to khao soi (Northern-style curry noodles). The highlight khao soi gai (B69) comes with a creamy yet spicy soup and a tender chicken drumstick, while the khao soi haeng sai oua (B89) is a stir-fried version starring homemade Northern-style sausages and a slightly burnt aroma.
21 Phahon Yothin Soi 7. Open daily 10:30am-9pm. BTS Ari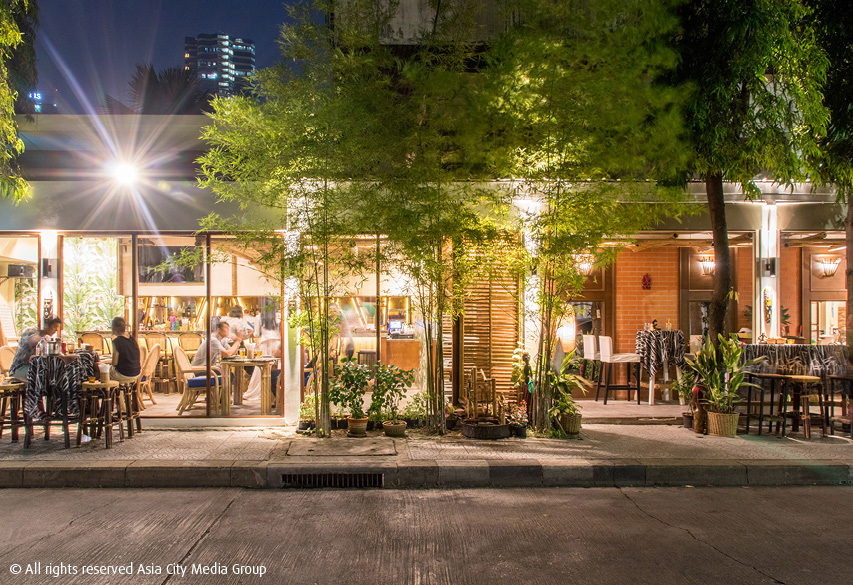 This cocktail bar takes its Hawaiian theme, adds a dose of the Florida Keys and punches it into something fun and fresh. The Lilia (B320) is a hit of elderflower, thyme, pear vodka, gin and pink guava juice. Though the space definitely screams "bar" louder than "restaurant," you can still have a proper fill with the Hawaiian Loco Moco (pan-fried minced beef and fried egg topped on Japanese rice, B240).
Ari Soi 4, 02-075-0939. Open Mon, Wed, Sun 5pm-midnight; Thu-Sat 5pm-1am. BTS Ari
The well-priced, fiery and authentic Isaan dishes stand at odds with the chic decor of cool blue tones, marble tabletops and plantlife. The heady somtam pu plara (B60) comes topped with plentiful kratin beans for a burst of freshness to balance out the fermented fish. On top of booking a table (lunch and dinner), you'll also want to call ahead to reserve dishes like the komoo yang (grilled pork neck, B90).
Phahon Yothin Soi 8, 098-263-5715. Open Mon-Sat 11:30am-8pm. BTS Ari
With links to Bavaria's Schneider Weisse brewing company, Ari's latest beer garden is set in a spacious house that comes with a nice garden, perfect for this time of year. Pretend it's properly cold out with a heartwarming bowl of German venison stew (B390) and a big glass of the eponymous beer (B260/500ml).
24/2 Ari Soi 4, 098-426-9456. Open daily 5pm-11:45pm. BTS Ari
Sutida Srirungthum, winner of the National Thailand Brewers Cup 2016, serves a rotating drip coffee (B150 and up), which you can take hot or shaken cold with ice. Try the yuzu lemon drink (B70) for a refreshing alternative to caffeine. The space itself shuns current coffee shop cliches in favor of more classic, Victorian furnishings.
55/5 Phahon Yothin Soi 2, 087-907-0099. Open Mon-Fri 9am-7pm; Sat 10:30am-8pm; Sun 10:30am-5pm
Danish microbrewery Mikkeller has opened an Ari bar and restaurant specializing in tacos. The space's rainbow-colored chairs and brightly painted window frames are contrasted with white brick walls. Try the beef steak tacos (B220) with herby chimichurri sauce prepared by Mexican-born chef Jimmy Rojas Lopez to wash down with one of the 20 beers on tap (from B160).
Ari Samphan Soi 1. Open Tue-Thu 5-11pm; Fri-Sat 5pm-midnight. BTS Sanam Pao
Thonglor's propaganda-strewn Vietnamese restaurant has been reemerged in Ari with a country-house atmosphere of retro tiles and dangling ferns. The menu lists staples like nem nueng (grilled pork with flour wrap and condiments, B220), bun hoy (lemongrass-grilled pork belly with rice vermicelli, B220) and beef pho (B180).
Phahon Yothin Soi 9, 02-077-7214. Open Tue-Fri 11:30am-2pm, 5pm-12am; Sat-Sun 11:30am-12am. BTS Ari
---
BK Asks
Ari Locals Share their Favorite Spots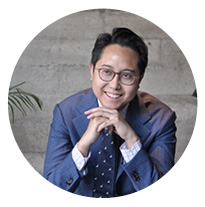 Sirapol "Guy" Ridhiprasart, Owner, The Decorum
"My favorite bar is Baan Dok Kaew (Rama 6 Soi 28)—friendly crowd makes me feel like I'm in the series Cheers. Lhao Lhao (Phahon Yothin Rd.) restaurant is an institution in Ari, great for poo dong (spicy fermented crab) and just drinking. As for cafes, I head to White Rabbit (Ari Samphan Soi 5). I'm not a coffee guy, but they make great coconut sorbet."

Andrew Strobridge, Cinematographer and Filmmaker
"
Some Time Blue
(Phahon Yothin Soi 2) does some of the best coffee in Bangkok, has comfortable seating and always plays the best music. My favorite bar is
O'glee
(Ari Soi 1).
Taproom
(Noble Reform, Phahon Yothin Soi 7) has good beer too but not the same atmosphere. Also, i really like the new
khao soi
place called
Ong Tong
(Phahon Yothin Soi 7)."
Jaradwan "Peace" Amratisha Owner, O'glee
"My favorite bar in Ari (except mine) is obviously
Jim's Burger
(Ari Samphan Rd.) because of its friendly atmosphere. For restaurants, I love
Sousaku
(Ari Soi 4 South), especially their sushi and nabe—super yummy and reasonably priced. I spend my weekends at
Porcupine Cafe
(Ari Soi 4 North)."

Natchanon Vana, Independent filmmaker
"I've lived in Ari for 24 years. For coffee, I usually go to
Aran Bicicletta
(128/10 Phahonyothin Soi 2)—spacious and with a good restaurant. And when I want good coffee, I go to
Some Time Blue
(55 Phahon Yothin Soi 2). If you want my secret eating tip, it's
Soi Voodoo
(Ranong 2 Rd.), which has a homey atmosphere and very, very good prices. It's getting difficult to find cheap drinks in Ari, but
Baan Dok Kaew
(71 Rama 6 Soi 28) does the job."