Lhong 1919, a new mixed-use complex in Khlong San that kind of feels like a more exciting version of Warehouse 30, hosts the Singha Food Fest this weekend—its first major food festival since opening in Nov 2017. The event isn't some super-artisan extravaganza, but you can expect plenty of quality Thai, Chinese and international vendors selling local staples coupled with beer towers and live music—a pretty solid recipe for a good time.
More than 50 food vendors from across the city will take part throughout Nov 24-26, ranging from quaint Chinese food stalls to better-known mainstays on Bangkok's food circuit. There's also a collection of local shop owners touting their handmade arts and crafts at knockout prices, so, between the food and shopping, there is lots of wandering to be done here.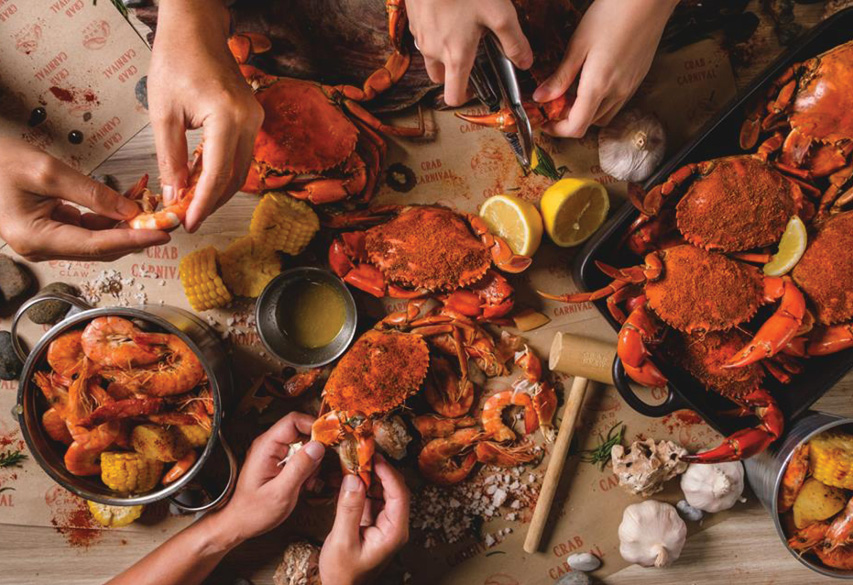 Crab and Claw
There are some well-known restaurant names on the docket, like Crab and Claw and Bourbon Street, but don't be shy to explore some of the Thai-favorite vendors lesser known to expats. As a primer, we recommend grabbing a bag of signature shrimp and pork dumplings from Lao-E, stacking a plate with Samutsakorn Moo Krob Aa-Gong's Hong Kong crispy pork drizzled in house-made sauce or trying the spicy and fragrant somtam from Ratchada's favorite Isaan joint, Saab One. If you're not into the whole beer thing, try some of Farm Design's Japanese-style desserts and drinks to cap things off.
There is more to do here than guzzle lager and down fresh food, too. Day three features a "Singha Food Battle" that pits four top Bangkok chefs—including Surakit "Ping" Khemkaew and Pichaya "Pam" Utharntharm—against each other in a competition to create on-the-spot dishes paired with Singha beer. You can also catch live house bands playing all night, finished off by three headline performances from renowned Bangkok artists Wan Thanakrit (Fri), Lipta (Sat) and Palmmy (Sun) at around 9-10pm each night.
The event runs Nov 24-26 from 5pm-midnight each day.
Lhong 1919, 248 Chiang Mai Rd., 081-994-4597
Farm Design
Bourbon Street
Lao-E