While we're fortunate enough to live in a city that offers incredible food 24 hours a day, sometimes you just get that urge for some good home cooking. Whether you want to learn the tricks of the trade, impress your friends or just make your coffee table look great, here are some of our favorite Thai cookbooks written in English.
The Food of Northern Thailand by Austin Bush
Best for: In-depth research and engaging photography.
American writer and photographer Austin Bush launched his first cookbook, The Food of Northern Thailand, in 2018. Since then, its esoteric recipes and vivid storytelling have had everyone from Andy Ricker (Portland's Pok Pok restaurant) to Pim Techamuanvivit (Nahm) singing its praises. A resident of Thailand for almost 20 years and a fluent Thai speaker, Bush shares his love of the north through his own writing and photography. Beyond just recipes, he describes his book as an ode to the "particularly vibrant culinary legacies" of the northern Thai provinces. He is currently working on a follow up book that will be based on southern Thai cuisine, bringing to light recipes that are seldom found in English language.
Available at: Asia Books, B1,666
Check out our interview with Austin Bush here.
Quick and Easy Thai Recipes by Jean-Pierre Gabriel
Best for: Quick Thai food fix.
This book collects 100 recipes selected and adapted from the author's giant Thailand: The Cookbook. With an aim to deliver the essence of Thai cooking, these simple recipes can be done in 30 minutes or less and they are all clearly written with easy instructions and nice photos. You can find all the usual Thai fare and restaurant favorites like green papaya salad, spicy soups, and fried rice dishes.
Available at:
Asia Books
, B990
Simple Thai Food: Classic Recipes from the Thai Home Kitchen by Leela Punyaratabandhu
Best for: The inexperienced home cook.
The first book from well known food blogger Leela Punyaratabandhu, of She Simmers, is the perfect guide for beginners. Leela is based in Chicago but stays close to her Thai roots through blogging and writing. Her recipes have been tweaked and tested to ensure than anyone can cook them at home, whether you are based in Thailand or living abroad. She also has a second book, Bangkok: Recipes and Stories from the Heart of Thailand, which takes a more personal look at the people, history and food of her home city.
Available at: Asia Books, B716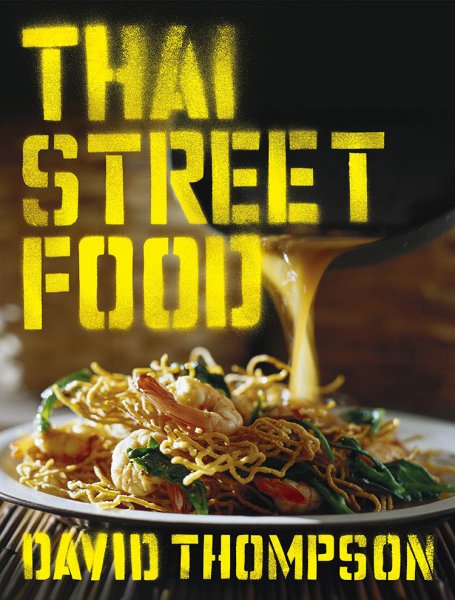 Thai Street Food by David Thompson
Best for: Coffee table.
The internationally renowned chef and original founder of Nahm presents Thai street food in a visually stunning book that brings you right to the heart and soul of Thailand. While the recipes can be somewhat daunting for a beginner, this book is simply a must for its beautiful photography and for learning how meticulous the prep for Thai food can really be. David Thompson's other cookbook, Thai Food, is equally beautiful and reads like a history book on Thai cuisine and its regions.
Available at: Asia Books, B1,305
Night + Market by Kris Yenbamroong
Best for: The adventurous cook.
What we love about this cookbook is its no frills approach, designed around drinking and eating with friends. LA-based chef Kris Yembamroong is a big fan of natural wines and makes a point in his book of highlighting how these can be paired with Thai food. He doesn't nitpick on true authenticity yet he retains the Thai flavors he was raised on, making his dishes more accessible. As well as traditional recipes you'll find some unique specialities like "Drunken Noodle Pastrami" or "Thai Boxing Chicken." Night + Market is a colorful and fun read and everyone should have a copy.
Available at: Asia Books, B995
Check out our interview with Kris Yenbamroong here.
Pok Pok Noodles by Andy Ricker
Best for: Noodle lovers.
Andy Ricker's third cookbook is a hit. It offers a visual guide to the best noodles Thailand has to offer, complete with informative intros for each dish, including the taste profile and origins. The book also includes a thorough list of local Thai ingredients and how they should be used, as well as a full page on why MSG is not all that bad. Ever wanted to make khanom jeen? Now you can. Andy's previous books, Pok Pok and The Drinking Food of Thailand, are just as great but we love Noodles because there's nothing else quite like it. Plus, Austin Bush did all the photography.
Available at:
Asia Books
, B945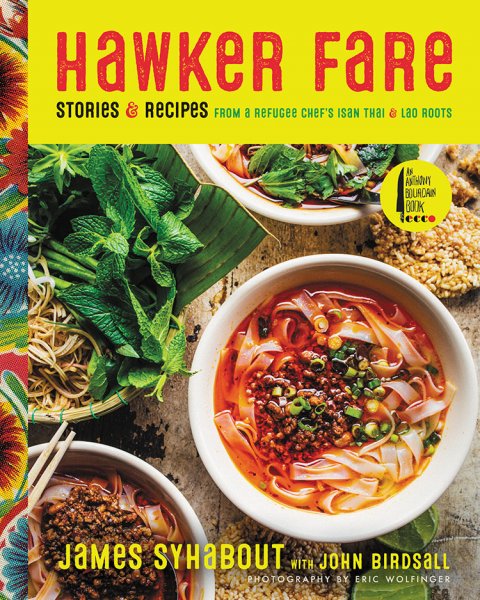 Hawker Fare by James Syhabout
Best for: Stories and cooking.
James Syhabout is behind San Francisco's hugely popular Hawker Fare restaurant. This book captures the chef's interesting history and diverse background. Chef James—who is also head of Oakland's only two-Michelin-starred restaurant, Commis—was born to an Isaan mother and Lao father. He moved to the US as a young child where he lived in a community of other refugees from the Vietnam War. Although he opts for European cooking techniques, Hawker Fare sees him revert back to his roots. The book helps you understand staples like making sticky rice and a variety of sauces, while also exploring traditions and family.
Available at:
Asia Books
, B1,166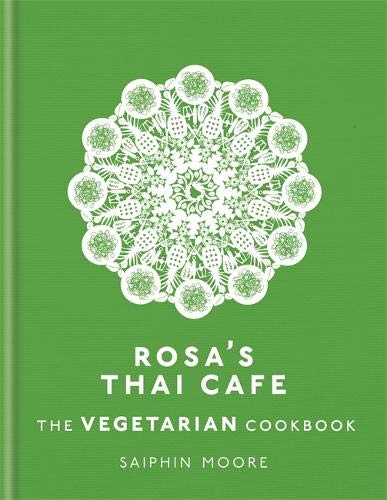 Rosa's Thai Cafe: The Vegetarian Cookbook by Saiphin Moore
Best for: Vegetarians.
Saiphin Moore grew up in Khao Ko, a mountainous region in northern Thailand. The cooler climate meant there was an abundance of fresh vegetables and her family would cook with produce straight from the fields. This inspired her to create a vegetarian cookbook where she could share her family recipes as well as those she had created during her time abroad. The majority of the book is, in fact, vegan, with dishes like tofu satay and a wealth of delicious yums (salads), like mixed mushroom with green beans. This book offers a refreshing take for those who love Thai food but have dietary restrictions.
Available at:
Asia Books
, B743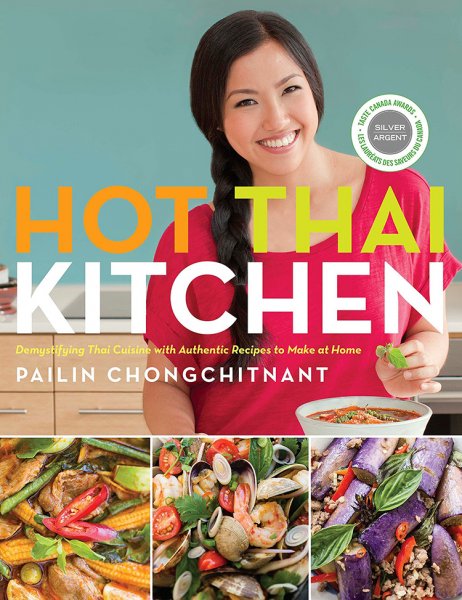 Hot Thai Kitchen by Palin Chongchitnant
Best for: Everyone.
Palin Chongchitnant is definitely one to keep on your radar. This young cook set off a frenzy with her Youtube blog, Pailin's Kitchen, which attracted almost 500,000 subscribers. Her easy-going style of cooking left people begging for a cookbook and she delivered. The first half of the book is more about understanding Thai food and Thailand's different regions, as well as offering advice on what to drink with Thai food. The book is well thought out, with recipes that are clear and easy to follow. You can even learn how to make banana leaf cups, if that's your thing. We love this book for making learning and cooking so easy.
Available at:
Asia Books
, B716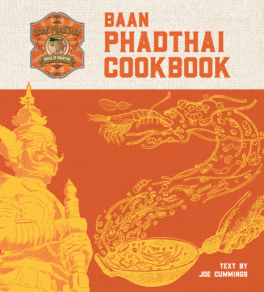 Baan Phadthai by Sujira "Aom" Pongmorn, Arisara "Paper" Chongphanitkul (chefs) and Joe Cummings (text)
Best for: Pad Thai lovers
Brought to you by the chefs of Sawaan and Baan Phadthai, this book offers up 66 recipes that allow you to duplicate the restaurants' favorites in your own home. The first half of the book introduces the chefs and showcases beautiful pictures of people and food, with a particular focus on the iconic pad Thai noodle dish. Dig a little deeper, however, and you'll also find everything from grilled prawns skewered with lemongrass to miang khana (kale wraps with savory condiments). The book also comes in paperback form, so you can take it with you no matter where you are in the world.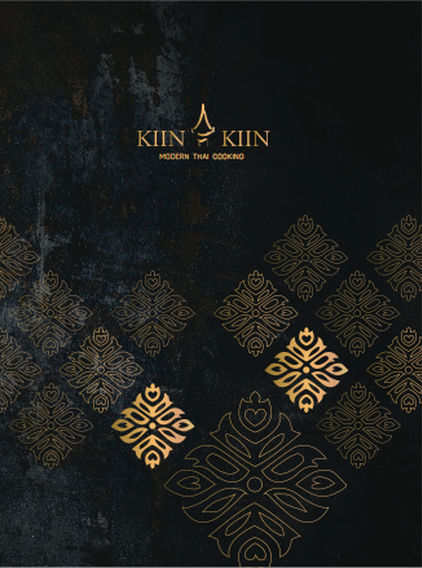 Kiin Kiin Modern Thai Cooking
Best for: The advanced chef.
In honor of the 10th anniversary of Sra Bua's mother restaurant, Copenhagen's Kiin Kiin, in 2016, chef Henrik Yde Aldersen launched a beautiful and comprehensive cookbook. The heavy hardback comprises more than a hundred recipes of his molecular takes on Thai cuisine, from sauces and curry pastes to meat dishes and desserts, complete with stunning pictures of dishes that look almost unreal. If you're up for the challenge, this book is perfect for you. You can learn how to make your own fish sauce and oyster sauce, as well their frozen tom ka, made with mushrooms pickled in rice vinegar—liquid nitrogen not included.
Issaya La Patisserie Pastry Cookbook
Best for: The sweet tooth.
There are so many books on Thai cuisine but very few that focus on Thai sweets. Luckily, Issaya has brought out a dedicated pastry book that brings to life some imaginative ways to eat Thai desserts. The restaurant has been widely recognized for its French-style desserts with innovative Thai twists, like Thai tea creme brulee and the signature banana eclair, which is inspired by the street snack kluay kaek. We dare you to recreate their mieng macaroon with palm sugar fish sauce!
Available at:
Asia Books
, B1,125