While there's no shortage of Korean restaurants in Bangkok, it's not every day that a world-renowned Korean celebrity chef sets up an exclusive pop-up in the heart of the city. As part of his long standing personal and professional mission to introduce Korean cuisine to a wider international audience, Chef Edward Kwon is going to be feeding Bangkok diners a fine dining set menu composed of Korean classics with fun and unexpected twists.
Chef Kwon, the Head Chef and proprietor of the trendy LAB24 by Kumuda, which originated in Seoul before moving to their current spot in Busan, Chef Kwon has a longstanding reputation amongst the South Korean and wider international food scene for putting a unique twist on his country's cuisine. Last year, under Chef Kwon's guidance, the restaurant scored a spot on the prestigious "La Liste 2023" gastronomy guide — the only Korean-based restaurant outside of Seoul to do so. He is also the author of several cookbooks, and is a regular feature on culinary shows such as CNN's Culinary Journeys.
What can you expect in terms of a meal at his upcoming pop-up restaurant? Well, we don't want to give too much away, but rest assured that guests will be in for an evening full of Chef Kwon's signature fusion recipes that are as visually stunning as they are delicious. Using a carefully sourced roster of ingredients, each dish is meant to serve as homage to his Korean roots while playing with culinary boundaries.
One of the courses, for instance, is dakgalbi — a quintessential Korean spicy chicken stir-fry dish. While Chef Kwon's dakgalbi stays true to the usual recipe with the rich gochujang sauce and the various vegetables that are typically served with the dish, instead of as a stir-fry, the dakgalbi will be served in a flaky French croustade. Bulgogi, another popular Korean dish, will be served with beef that's been marinated in a luxurious ten-year-aged soy sauce (bet you didn't know that was a thing) and with a sprinkle of black truffle. Chef Kwon has also added a spicy kick to his version of gimmari (a popular snack food which is traditionally made with glass noodles wrapped inside seaweed before being fried).
Towards the end of your meal, guests will enjoy two Korean-inspired dessert rounds — although the details of these have been kept as a surprise, even for us.
Available alongside the 12-course menu is, of course, an extensive choice of beverages as well, including locally-brewed beers, Korean-inspired craft cocktails, and expert wine pairings.
Chef Kwon's pop-up will take place at the Siam Kempinski Hotel Bangkok for a limited period from July 7 to October 7. There will be two daily dinner slots at 6pm and 7:30pm on every day except Tuesday. The full set menu is priced at B4,900++ per person (subject to a 10% service charge and prevailing government tax.)
Reservations are required in advance and can be made via phone at 021-629-000, Line at @SiamKempinski, by emailing dining.siambangkok@kempinski.com, or online.
And as a special treat, BK readers can get 10% off their bookings (excluding beverages) by mentioning the promo code BK10. Bon appétit!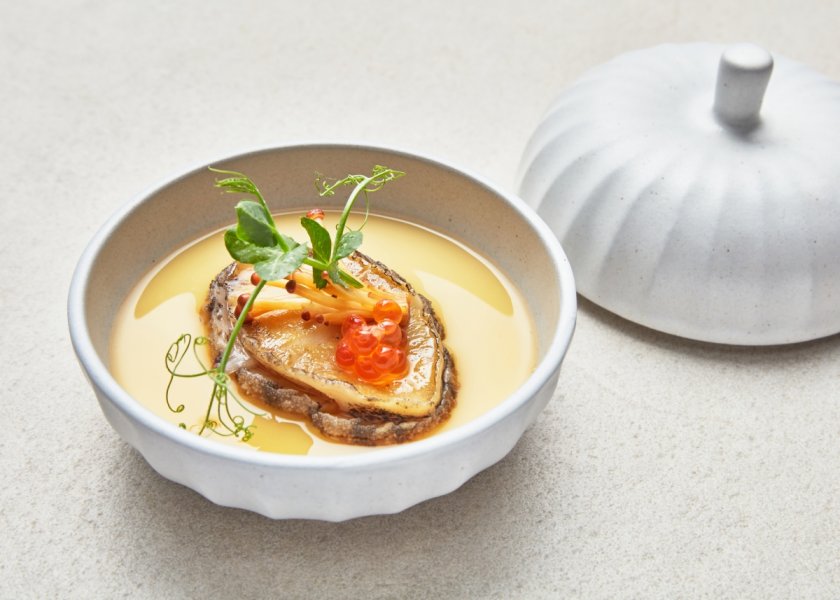 Sponsored by: