Q&A
, the Prohibition era-inspired bar in Asoke, is retooling to stay afloat as Thailand's modern-day prohibition against serving alcohol continue.
The new project, called
Qream
, sees the bar revamping its business model to serve homemade ice cream and other frozen desserts, ranging from creamy vanilla ice cream to yuzu and booze-infused G&T sorbets.
So far, the six "ingredient-forward" flavors on the menu include The OGV, a vanilla ice cream that mixes Madagascar vanilla bean with free-range egg yolks from Nakhon Pathom and cookie crumbs, all topped with house-made pickled wolf berries; pistachio, which makes use of nuts from Italy and milk from a Lopburi farm; and the refreshing yuzu sorbet.
Of-legal-age adults can try a sorbet version of the classic G&T, made with London Dry in, Nammon tonic water.
Each scoop is B120, while additional toppings, which range from passion fruit sauce and poached pears to marshmallows and even diced cheese, go for B40-80 each.
Mocktails like root beer and black coffee floats are also available for B160.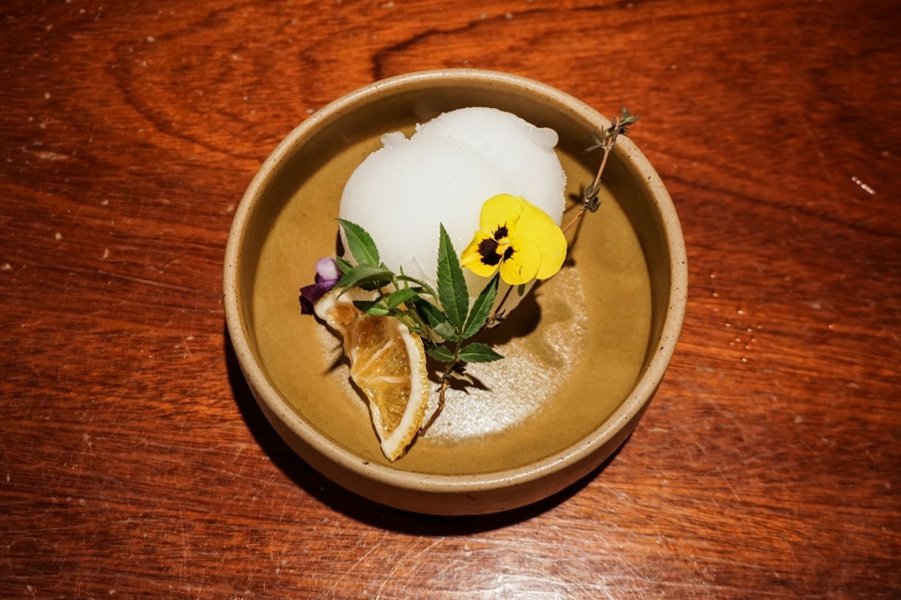 All images: Coconuts Media
235/13 Sukhumvit Soi 21, 02-664-1445. Open Wed-Sun noon-9pm.