The restaurants we ranked out of ★★★★★ this month.
From Korea to Japan,
BK
has been on a culinary tour of Asia this September, discovering hangover-destroying ramen and approachable nose-to-tail dining. Not forgetting to stop by Thailand, we were reminded why Bangkok's place on the world food map is so well-deserved with a visit to a southern Thai restaurant that's good enough to rival anywhere. Like always, each of these reviews was conducted anonymously and to our exacting food review standards (you can read about those
here
). If you have any questions or you want to disagree with us, email it to editor@asia-city.co.th. Your response might even end up in print. Now tuck in!
"Flavor isn't KlangSuan's only trump-card. You sit in surroundings that are funky and light and hip, and you look at the menu and see prices where the most expensive dish is B400 (a mackerel fillet from the Gulf Coast), and you're left thinking Bangkok really does have its own brilliant, fresh, unique food scene that's good enough to rival anywhere."
"Does this restaurant have anything that particularly stands out? Probably not, but if you're looking for a great place that'll hit the spot for Korean comfort food without venturing into Korean Town, this could be it."
"Nothing about Momotarou is flashy. It's nicked up, cramped and quiet, but proves delicious ramen, novelty Japanese TV and cheap beer can go a long way."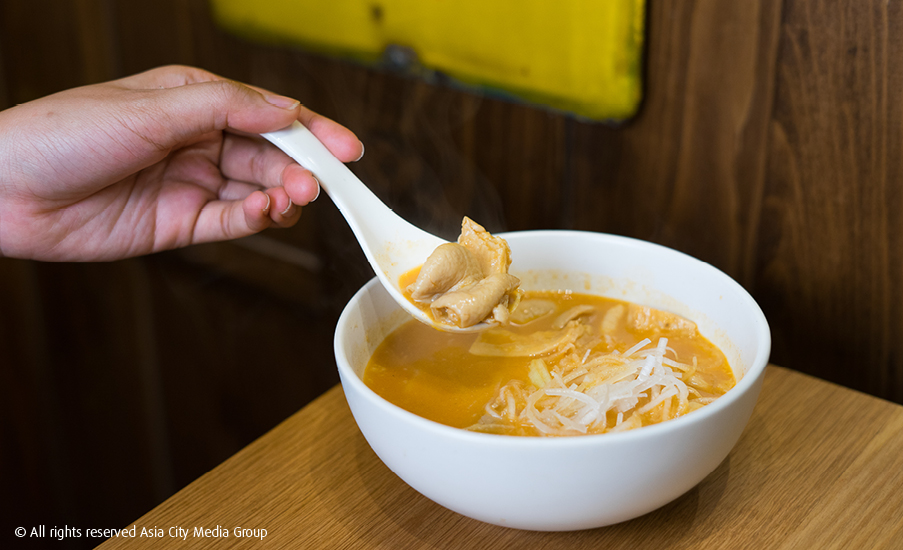 "While we can think of a few izakayas in Bangkok that treat meat on a stick with perhaps more reverence, down-to-earth Nihon Saiseisakaba is a fun introduction to Japanese nose-to-tail eating."