BANGKOK RESTAURANT
Nihon Saiseisakaba
This Tokyo import is all about offal.
This is one of the world's most famous izakaya; born in Tokyo, and now 20-strong across Asia. The specialty is motsuyaki—skewers grilled over binchotan charcoal. The meat is typically seasoned with salt or tare sauce (soy, sake, mirin and sugar). Skewer options include chicken, pork and beef, with prices starting at just B29. So you can get beef offal and tongue and pig diaphragm, or smooth tsukune (chicken meatballs) and fatty, flavorful beef rib fingers skewered up with hunks of leek—or a chicken teriyaki rice bowl. Up to you. (There's vegetarian options, too).
This review took place in September 2018 and is based on a visit to the restaurant without the restaurant's knowledge. For more on BK's review policy, click here.
---
Nihon Saiseisakaba, a Tokyo-hailing izakaya with some 20 branches across Japan, Hong Kong and Taiwan, specializes in motsuyaki, or charcoal-grilled skewers of chicken, pork and beef offal, with prices starting at just B29.
The Shinjuku original is a "drink-standing" bar, a kitsch throwback to the pre-war era, but here you have the luxury of taking up a stool to knock back sake (from B159) or icecold Asahi (B99) to go with the lesser-known cuts. Everything from pig diaphragm to beef tongue is grilled over binchotan charcoal, typically having been slathered with a simple tare sauce (a thick salty-sweet mix of soy sauce, sake, mirin and sugar) or seasoned with salt.
All dark wood panels and vintage posters, with a couple of screens to catch the weekend football matches, this is a low-key place where drinks and nibbles flow easily and you don't need to worry too much about the prices.
The restaurant skirts the more outthere offerings of its Japan counterparts—no "brain sashimi" or grilled "birth canal" listed on the laminated menu—but there are enough oddities in terms of texture and flavor to keep things exciting. The pig pharynx (B79) offers a delightful crunch of cartilage, as does the chicken gizzard (B39), while the pig intestine (B39) is a light, crisp and sweet morsel that demands double orders. The pork liver (B39) comes buried under a mound of sauteed garlic and onion to minimize the divisive bitterness.
The squeamish will find plenty to enjoy, too, whether it's the smooth-textured tsukune (chicken meatball, B79) or the fatty, flavorful beef rib finger (B129) skewered up with hunks of leek.
Nihon Saiseisakaba's No. 1 dish may well lie away from the grill in the form of the beef tongue stew (B159), whose tender meat and peppery, wholesome broth make it a top pick for the rainy season.
Though you wouldn't tell it from the colorful pig anatomy poster that takes pride of place on the wall, vegetarian tastes are actually fairly well catered for—try the juicy, gingery shiitake mushroom (B39) or the nori-topped zucchini (B39).
But, really, you're here for the meat. And while we can think of a few izakayas in Bangkok that treat meat on a stick with perhaps more reverence, down-to-earth Nihon Saiseisakaba is a fun introduction to Japanese nose-to-tail eating.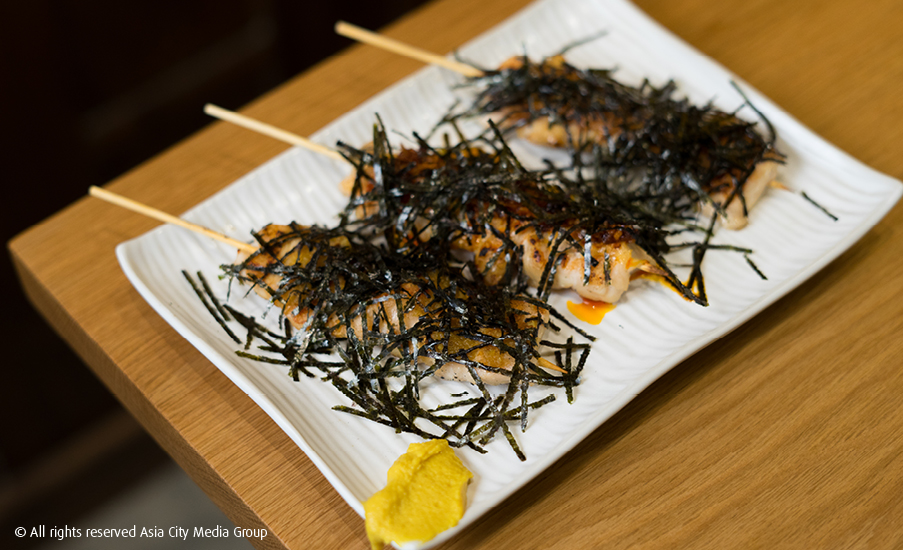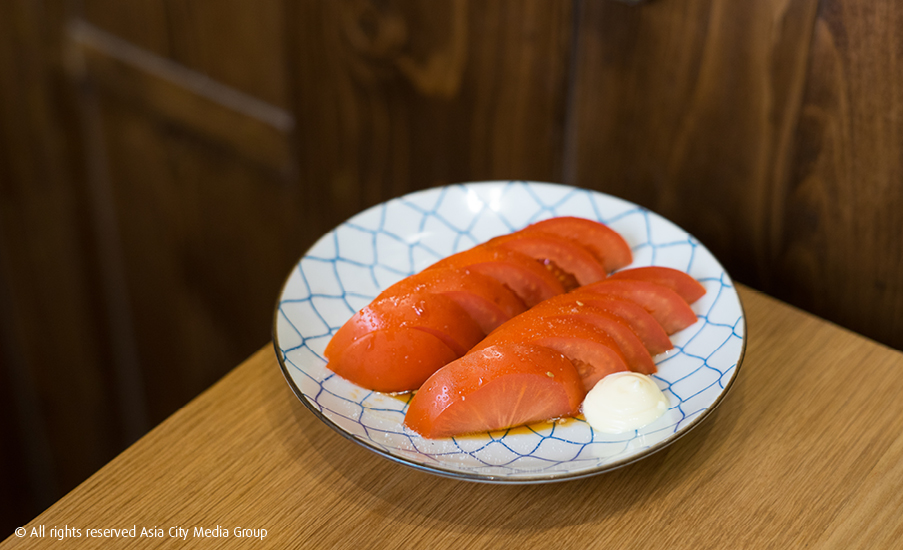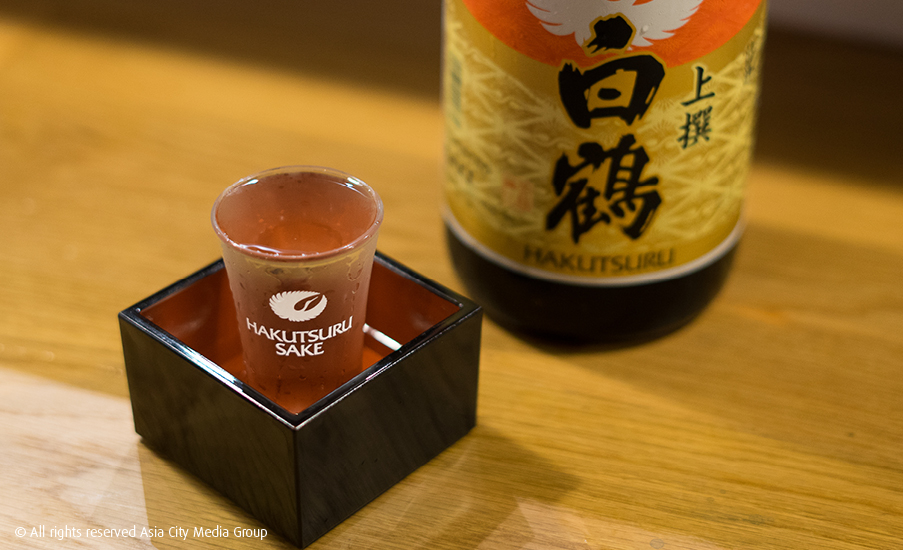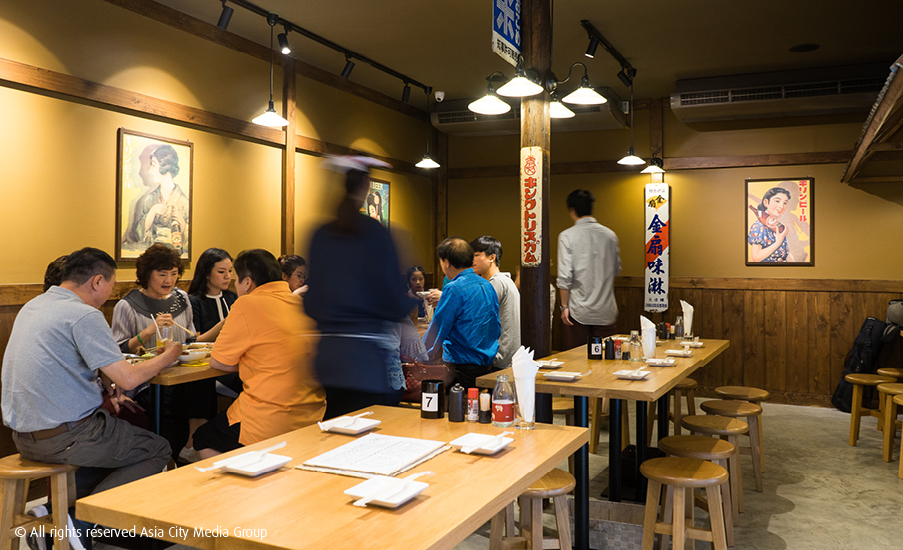 Venue Details
Address:
Nihon Saiseisakaba, Warehouse 26, Sukhumvit Soi 26, Bangkok, Thailand
Phone:
097-232-4782; 02-070-7676
Website:
www.facebook.com/saiseisakaba
Area:
Phrom Phong
Cuisine:
Japanese
Open since:
January, 2018
Opening hours:

daily

4:30-11pm

Report a correction