Ciao Terrazza, Mandarin Oriental's charming alfresco Italian restaurant perched beside the Chao Phraya, is now serving its classic fare all year round.
Previously, the sleek terrace had been a dry-season-only affair, operating exclusively from November to February, but this year it'll brave the seasonal rains (undercover seating is available).
Recently installed as head chef is the baby-faced Italian Marcello Scognamiglio, who draws on his Naples upbringing for an elegant menu that goes beyond pizza and pasta.
Expect a more modern form of Italian comfort food than what's come before—think a crunchy egg sitting in pecorino foam with spinach and truffle pesto (B520), or a steamed seabass fillet in a wonderfully mellow mushroom and asparagus broth, served with taggiasca olive, fennel and orange salad.
Of course, the wood-fired pizzas remain (starting at B440 for a Napoletana), as do the unrivaled views, making this an ideal casual date spot. Unlike the other restaurants at Bangkok's oldest, most formal hotel you can also get away with dressing down (just remember, no shorts).
After dinner, be sure to fit in a drink at Bamboo Bar (recently ranked #9 in Asia's 50 Best Bars 2018 list), where head barkeep, Jamie Rhind, has just rolled out a new cocktail menu that takes its cues from all corners of Thailand.
Get a surprisingly true taste of the Northeast's somtum in the Get the Mortar (B420), which mixes Barrelhouse 53 vodka, clarified tomato, papaya, palm sugar and a hit of chili, or seek out even more complexity in the Phuket-indebted Cashew Down South (B420), a creamy, spicy combination of Chalong Bay rum, cashew nut, basil, pineapple and cucumber.
Also keep an eye out for the bar's own brand of vodka, promising undercurrents of taro and banana—available soon.
Mandarin Oriental, 48 Charoenkrung Soi 40, Oriental Ave., 02-659-9000. Open daily 5pm-midnight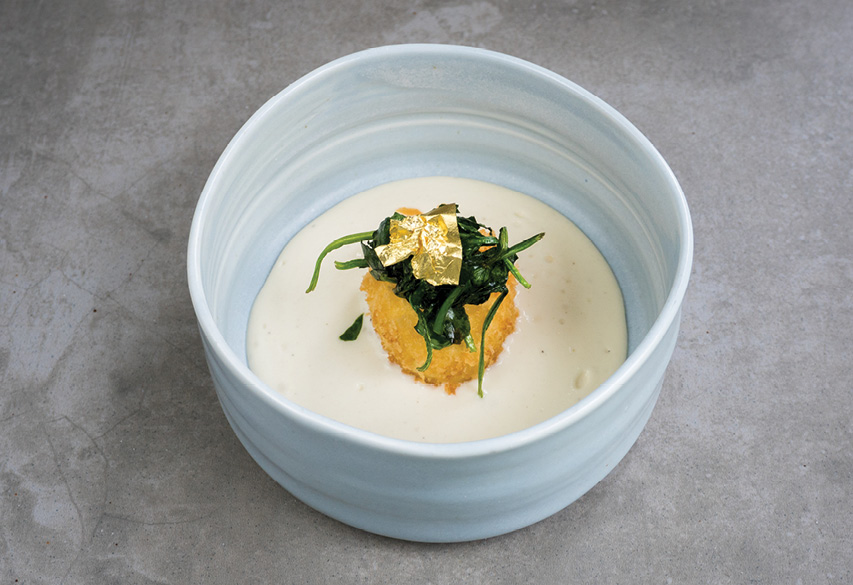 Crunchy egg, pecorino foam, spinach and truffle pesto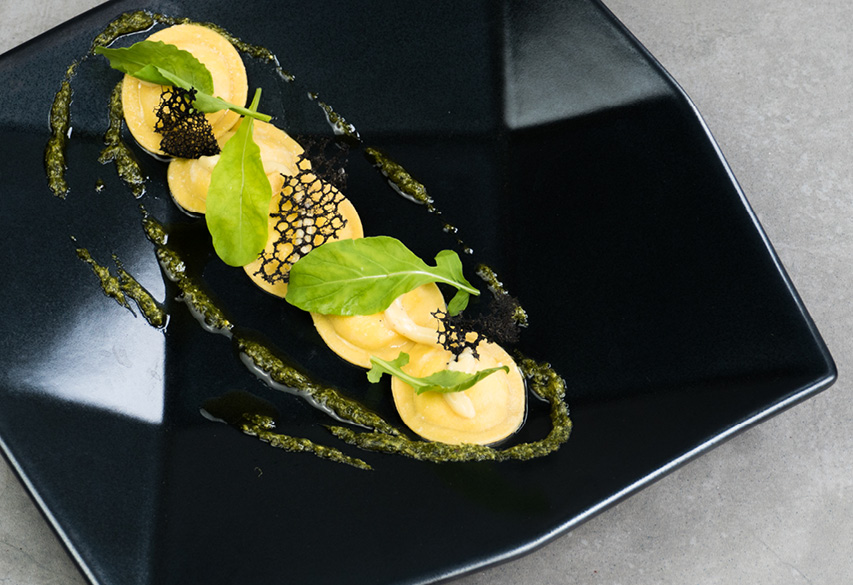 Ravioli stuffed with truffle and burrata cheese
Steamed seabass fillet in mushroom and asparagus broth, with taggiasca olive, fennel and orange salad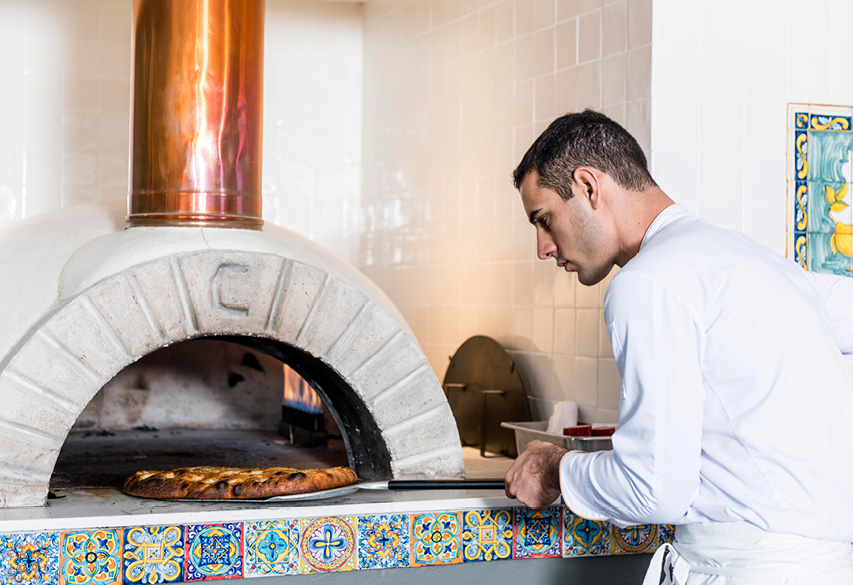 Chef Marcello Scognamiglio