These places are taking the dessert game up a notch
This oh-so-trendy cafe has been steadily taking control of Bangkok's coffee scene without any signs of slowing down. Every branch boasts the same cozy, laid-back vibe and serves up crowd-pleasing homemade American desserts, tasty brunch and premium coffee from specialty-grade, uniquely roasted beans. For something to satisfy your sweet cravings, opt for the warm apple crisp crumble, all of the sweet and caramel goodness of traditional apple crisp topped with vanilla ice cream and caramel sauce accompanied with a cup of Steampunk brewing coffee at the brand's newest store Casa Lapin x CentralWorld.
3/F Central World, Rama I Rd. 02-116-3308. Open 8am-10pm. BTS Chid Lom
Exclusively for JCB card members: :
Get 10% off when make a payment by JCB Card at least 1,000 THB.
Today - 31 Oct 18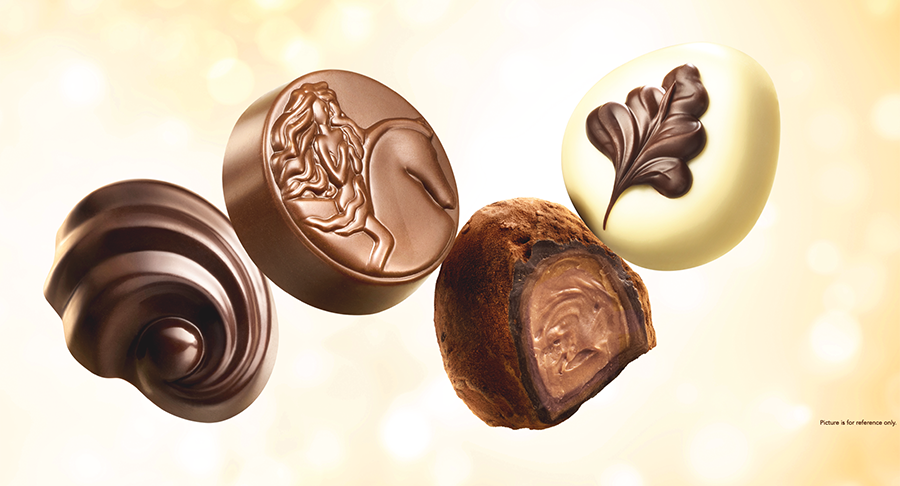 Belgium's beloved chocolatier chain offers more than just truffés (B970/100g) and biscuits to take home. Their franchise stores, decorated with golden shelves, cream-colored sofas and granite countertops, also boast a selection of drinks that are sure to make chocoholics get lightheaded. Opt for the popular Chocolixir (B155 and B230) a delicious, decadent cold-blended chocolate drink topped with whipped cream and a drizzle of chocolate. If you're craving ice cream, grab the dark chocolate soft serve (B195 and B270), which is extremely smooth and creamy.
1/F, Siam Paragon, Rama 1 Rd., 02 129 4680. Open daily 10am-10pm. BTS Siam
Exclusively for JCB card members:
Complimentary 2 chocolates of the month when purchasing at least 500 Baht with JCB cards.
Today - 31 Oct 18
This Japanese dessert specialist has branches inside every single train station around Osaka, and is popular among Japanese commuters thanks to its fluffy, fresh cream roll cakes and soft daifuku (a soft ball of round mochi stuffed with a sweet filling). Gokoku was an instant hit when it landed in Thailand thanks to ingredients like fresh milk cream imported from Japan (butter-free, melt-in-your mouth goodness). The highlights here include the premium roll (from B165/piece) with soft cake made using imported flour from France and the heavenly, soft daifuku imported from Japan (B165) filled with fresh milk cream, white bean paste, a layer of cake and your choice of fresh strawberries or melon.
2/F Central Plaza Pinklao, 02-045-7565. Open daily 10:30am-10pm
Exclusively for JCB card members:
Get free Osaka choux-cream when purchasing at least 500 baht with JCB cards (only at Central Plaza Pinklao and the Emporium).
Today - 31 Oct 18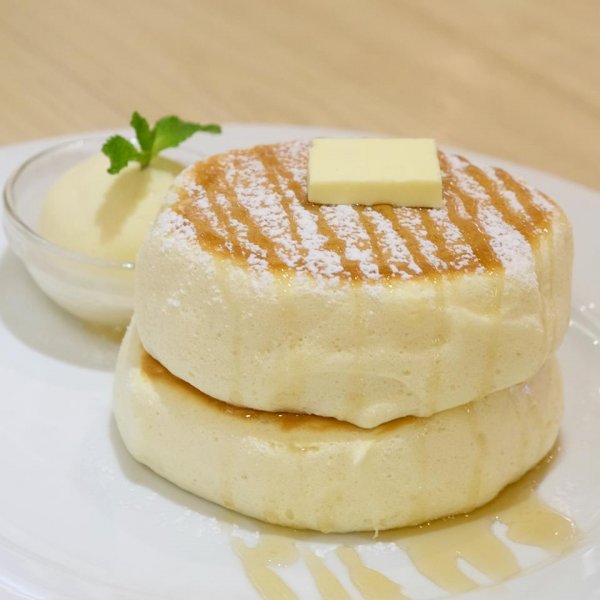 Another dream come true for Japanese dessert lovers. Sushi restaurant chain Sushi Hiro expanded in Bangkok with a dessert cafe that'll remind you of Hokkaido with decorations like white bear sculptures and wooden swings. The menu—made after the owners inspected tons of popular sweets shops in Hokkaido—is full of photogenic desserts made using imported ingredients. Try the Hokkaido fluffy pancakes (B250) served with butter and Haagen Dazs vanilla ice cream or summer fruit kakigori (B260), a trendy shaved ice dessert with passion fruit sauce, fresh fruit and sponge cake.
3/F The Crystal Veranda, Praditmanutham Rd., 099-350-0075. Open daily 11am-10pm
Exclusively for JCB card members:
Get a free drink (Yusu Soda) when purchasing at least 500 baht with a JCB card.
Today - 31 Oct 18
May's Garden House Restaurant (Totoro Cafe)
Surrounded by a massive garden, this is the first Totoro-themed restaurant in the world with an official license from one of Studio Ghibli's founders—Toshio Suzuki—giving it free reign to use the animation studio's characters in its marketing and design. Step inside to find a huge-yet-soft Totoro mannequin waiting for a tight hug, official merchandise from the studio and a menu full of creative Japanese-leaning desserts. Try the Totoro in the Rain (B320), a Totoro-shaped mango cheesecake with crunchy crumble and edible flowers, or the Neko Bus (B300)—a coffee tart served with Thai tea, syrup, and milk.
18, Sukhumvit Soi 29 (Soi Lak Khet), 02-034-9127. Open Tue-Sun 12-7pm. BTS Asok or BTS Phrom Phong
Exclusively for JCB card members:
Get a special limited-edition gadget (limited to 250 pieces throughout the promotion period) when purchasing with JCB card.
Today – 31 Oct 18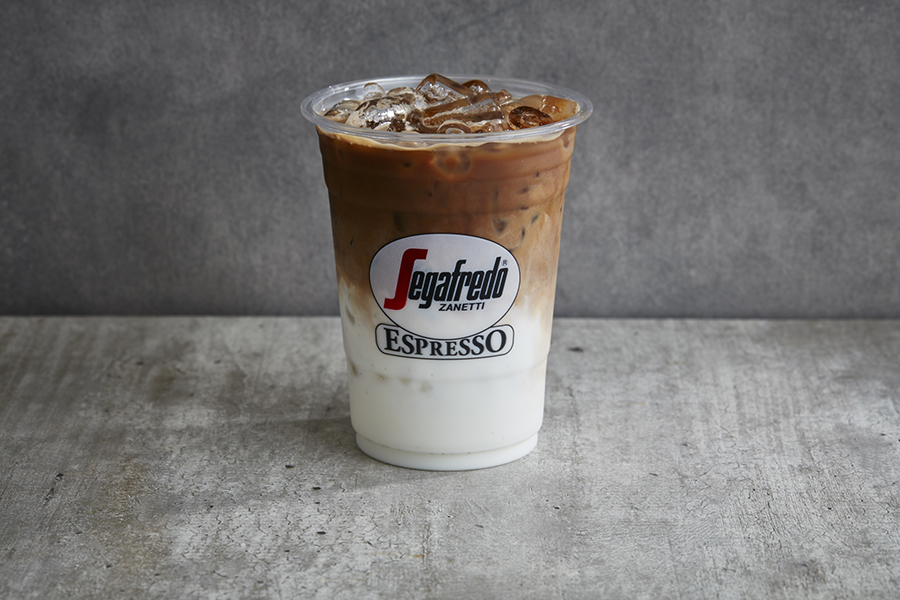 Segafredo
It requires only one phrase to describe Segafredo: a coffee bar with authentic Italian vibes. The atmosphere is warm and friendly thanks to efficient staff who are eager to make recommendations to coffee addicts. We like the Mezzo Mezzo (100 baht/8oz, 115 baht/12oz, 130 baht/16oz), an espresso shot served with chocolate, steamed milk and cocoa powder on top. They also offer some delicious sandwiches, like the highlight caprese panini (130 baht) with mozzarella cheese, tomato, basil, pesto sauce and olive oil.
745 Sukhumvit Soi 41, 02-259-7374. Open daily 8am-9pm. BTS Phrom Phong
Exclusively for JCB card members: :
Buy any beverage or food worth 250 baht or more / receipt with a JCB card, get instantly a free iced beverage (12 oz.).
Today – 31 Oct 18
Ten years in bussiness and Simply W is still one of the most amazing Bangkok cafes to sip tea in a posh English setting—think white-washed bricks and real china tea cups. Here you can enjoy delicate tea blends, coffee or chocolate made from imported beans, and creative fusion drinks to go with French-leaning pastries like the Simply Choc on a Plate (B185), the brand's signature dessert with chocolate almond biscuits and dark chocolate mousse served with ice cream.
G/F Siam Paragon, Rama I Rd., 02-610-7519. Open daily 10am-10pm. BTS Siam
Exclusively for JCB card members:
Get 10% off when spending at least 250 baht with a JCB card.
Today - 31 Oct 18
Tom N Toms
This Korean-born coffee shop is well known among Thais thanks to its rich and aromatic fresh-brewed coffee. The other drinks here also hit the mark, with favorites including Thai milk tea, fruit smoothies and yogurt smoothies. There's a range of coffee and non-coffee iced-blended drinks called "TOMNCCINO" (TOM-N-CI-NO) that are fresh, full-flavored and include a tasty dollop of whipping cream on top.
2/F, Gateway Ekkamai, Sukhumvit 42. Open daily 10am-9pm. BTS Ekkamai
Exclusively for JCB card members: :
Get a 10% discount when spending at least 500 baht with a JCB card. (Valid at all branches except The Vue, Venice Di Iris, Niche Sukhumvit 70 and Promenada).
Today – 31 Oct 18
The origin of this matcha specialist can be traced back to Kyoto, founded in the green-tea heartland of Uji in 1860 before expanding internationally only in recent years. While highlights include the authentic matcha in a bowl (B145) and other hot and cold green tea varieties (from B135), the menu is also studded with modern favorites like hojicha (B145), floats(from B160), and matcha soft serve which comes in a cone (B120) or sundae (B145) varieties.
7/F Emquartier, Sukhumvit Rd., 091-569-6924. Open daily 10am-10pm. BTS Phrom Phong
Exclusively for JCB card members:
Get 10% off when spending at least 500 baht with a JCB card.
Today - 31 Oct 18
Sponsored by: