Whether you're looking for mall stall bites or a sit-down restaurant, this buzzing area of town has plenty of brekkie to offer.
= Open before 8am
Sarnies has been rolling roughshod over Bangkok's coffee scene since 2019, and their 2021 Sarnies Roastery on Soi Tonson is open for breakfast in a sun-dappled, cafe-like atmosphere. Sure, there's an all-day brekkie with avocado toast (350) and Turkish eggs (320). But, come on, it's Sarnies. You want the Pimp my Breakfast: choose your own bread, spread, jam, meat, and veg and get breakfasting.
34 1 Soi Ton Son, 02-003-7592. Open daily 7am-10pm. BTS Chidom
Found in the sois east of Lumpini, this singular dine-in gem opens early for the breakfast crowd who want their morning meal on a quiet street. There is, of course, the American Breakfast (pancakes, bacon, sausages and eggs, B250) but try the increasingly popular shakshuka (B240) or the Baker rice bowl (B210), a spicy chicken salad topped with a fried egg. To drink, try the Cafe Club Con Miel (B100)—coffee with honey and cinnamon.
Polo 3 Alley, 081-855-7090. Open Thursday-Monday 9am-5pm
You'd be hard pressed to find a better bagel in Bangkok: quality ingredients, good bagels, and a fun menu. Have your choice of a dozen bagel types (B50) and schmear (B50), but for us the best brekkie choice is the Breakfast Epic with Bacon (B215) with a choice of gruyere, gouda, or cheddar. For something a little more fulsome, try the Lock, Stock and Bagel (B250) which features house-cured salmon.
518 Maneeya Center, 3 Phloenchit Rd., 022-54-8157. Open daily 7am-5pm.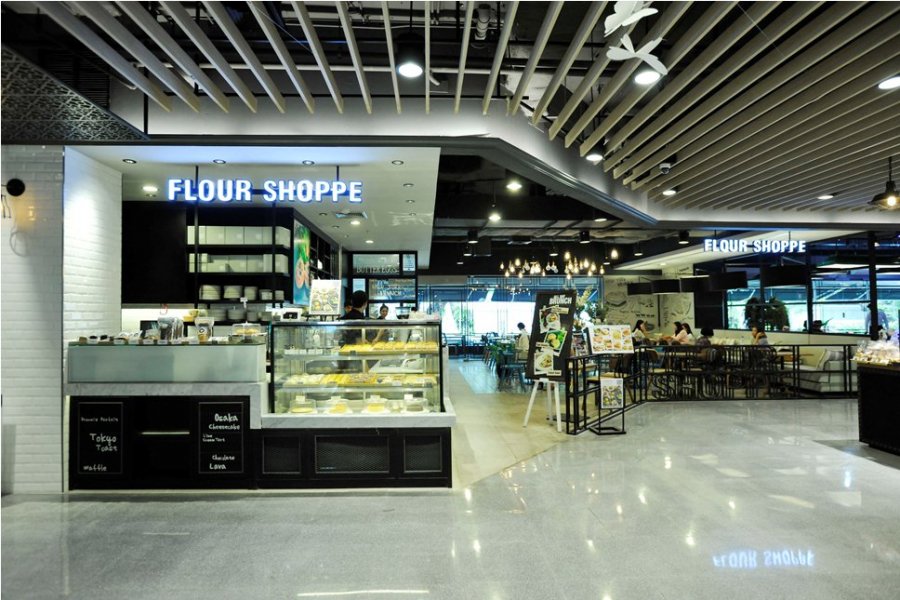 It's hard not to get hungry shopping with the great and the good in Central Foodhall, but if you want to sit down, the Flour Shoppe breakfast includes your standard rise-and-shine staples and a few surprises. A treat here is the breakfast biscuit with bacon, egg, and cheese (B180), and you can have an English muffin instead if you're opposed to the crumble. For something a little more filling there's the steak and eggs (B650) and the eggs benny with smoked salmon (B290).
Central Chidlom Foodhall, 1027 Ploenchit Rd., 091-229-0764. Open daily 8am-10pm. BTS Chidlom
What's left to be said about Chim Chim? It's got probably the most inviting interior of any eatery in Siam, and it's a nice mix of friendly and high-end. You probably know them for their pizza or their brunch, but this bright spot attached to Siam@Siam Design Hotel is open at 8am for a healthy breakfast, too. In addition to an array of creative pancake stacks, for a traditional breakfast, try their Hangover Brekkie (B350) for eggs bacon, black pudding, Sloane's sausages, tater tots, sourdough toast, and sauteed mushrooms. A fan favourite here is the breakfast burrito (B330), but if you're feeling really hi-so try the Fancy Schmancy Scramble (B400)—scrambled eggs with caviar and bottarga on fried sourdough bread.
Siam@Siam Design Hotel, 865 Rama I Rd., Wang Mai, 02-217-3000. Open daily 8am-10pm
Stock.Room
Of all the endless breakfast buffets in all of Bangkok, why Stock.Room? Because it's Stock.Room. Kimpton Maa-Lai in Bangkok has a lot of dining options to be proud of, and for the early crowd, this buffet (B750) of stations and ready-to-eat dishes is on the hearty side. Go hungry, go early, and get a seat by the window. If you're more of an a la carte sort of breakfaster, try Craft for outdoor dining and creative bites in a peaceful, green haven.
Kimpton Maa-Lai, Soi Ton Son, Khwaeng Lumphini, Open daily, breakfast hours 6:30am-10:30am
Berthold Delikatessen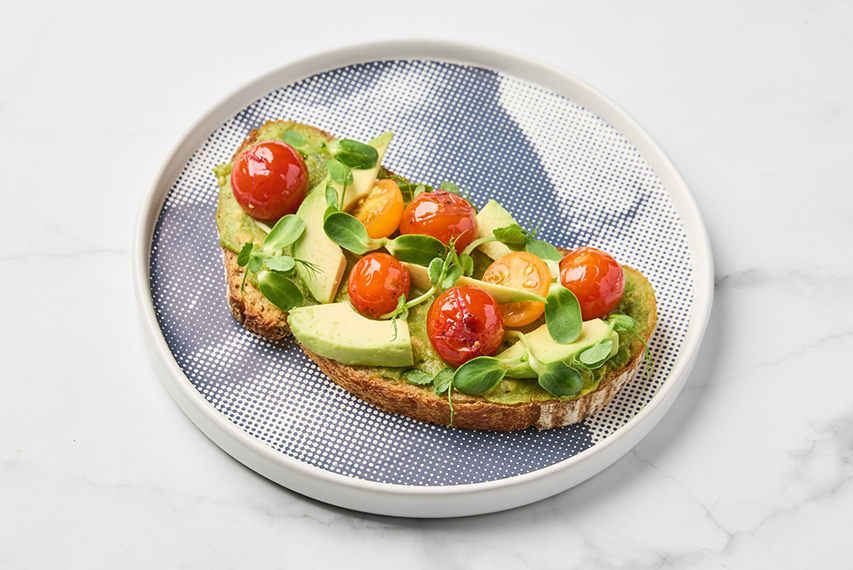 If you're all about the baked goods, then Berthold Delikatessen in Sindhorn Kempinski is a must try for your early morning. If you're going to give the obvious sweets a miss (and you shouldn't), opt for the Open Face Avocado sandwich (B250) and chase it with a vanilla black coffee (B150).
Sindhorn Kempinski, Berthold Delikatessen, 80 Soi Ton Son. Open Daily 6:30am-7pm