BANGKOK RESTAURANT
Chim Chim
Siam's design-forward cafe wants you to try something new.
The buzz: After opening rooftop bar Paradise Lost in late-2020, the Siam@Siam hotel continues its hot streak with the design-forward Chim Chim, where the food is made for sharing and the motto, "never chim never know," speaks to a desire to feed the imagination.
The vibe: Filled with light streaming through floor-to-ceiling windows, custom-made furniture featuring prints from Jim Thompson House, and Dadaist pops of color—bright shades of blue, yellow, and orange and lush, green plants against a terrazzo floor—Chim Chim aims to be more than just a restaurant. Summarizing its mission in the word "chim" (try), the loft-style space aims to be a bridge between Siam's art hubs, encouraging you to experiment with new ideas and flavors. The walls are hung with rotating local artwork, a massive pull-down screen facilitates screenings, and the second-floor space plays host to workshops. Think coffee cupping sessions led by Roots and tea-pairing classes with Monsoon Teas.
The food: Comfort food gets clever twists across the menu, plus a boost from ingredients sourced from local all-stars like Sloane's or made in-house (e.g., the 48-hour-fermented sourdough pizza dough). All-day breakfast favorites include the hefty breakfast burrito (B330), made with free-range scrambled eggs, Sloane's fennel sausage, American cheddar, jalapenos, avocado, and fresh salsa. Cafe-appropriate big bites like the Zing Zing Chicken Burger (juicy fried chicken, tomato, and a tangy slaw on a homemade bun, served with sweet potato fries; B310), the chicken and cranberry sando (sliced chicken breakfast, sour cream and dill mayo, and cranberry sauce on homemade sourdough; B320), and crab and pesto pasta (B460), packed with Chumphon blue swimmer crab, offer equally filling bites for lunch or dinner. Dessert isn't an afterthought, either. Dishes like the corn millefeuille (puff pastry, salted caramel popcorn, corn foam, corn sorbet, cornflake ice cream; B260) go far beyond your standard sweet treats.
The drinks: Quality coffee is core to Chim Chim's identity. Choose from two single-origin options (Huay Nam Khun or Pang Khon, both from Chiang Rai) and a seasonal blend, all roasted by Roots. Try your pick in a black or white coffee (from B90) or break the mold with a nitro-charged ginger lemonade (B140). Soon, you'll be able to while away the day or kick off your night with craft beer or cocktails designed by Paradise Lost's Gabriel Lowe.
Why we'd go back: The generously portioned, weekend-appropriate food is served all week long, and the design, like something you'd find in Melbourne, is already piquing our creative impulses.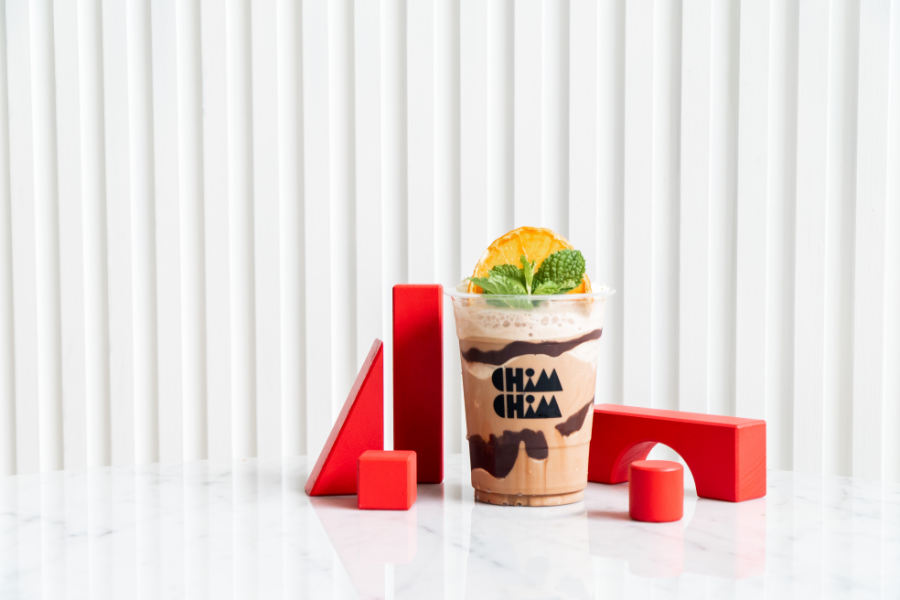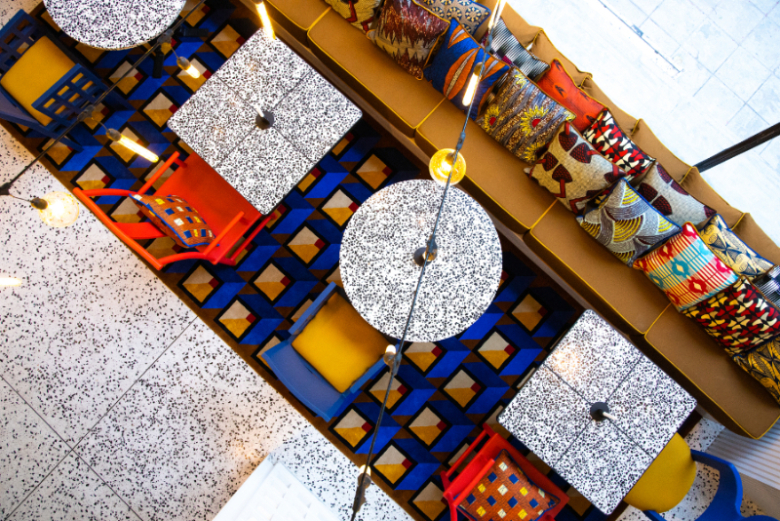 Image credit: Chim Chim