Ekkamai's new American barbecue specialist draws together smoking methods from across the US with one caveat: only wood is used, no gas or charcoal. The menu packs in succulent 16-hour smoked beef brisket (B880) and intensely tender beef short rib (B1,060) along with slow-cooked Hawaiian kalua pork (B450). Go the whole hog with the Ash Kicker Combo (B1,360), which overflows with brisket, pork belly, kuala pork, smoked wings, and spicy sausage.
30/7-8 Ekkamai Soi 12, 02-120-4088. Open Tue-Fri 5-11pm; Sat-Sun 11am-11pm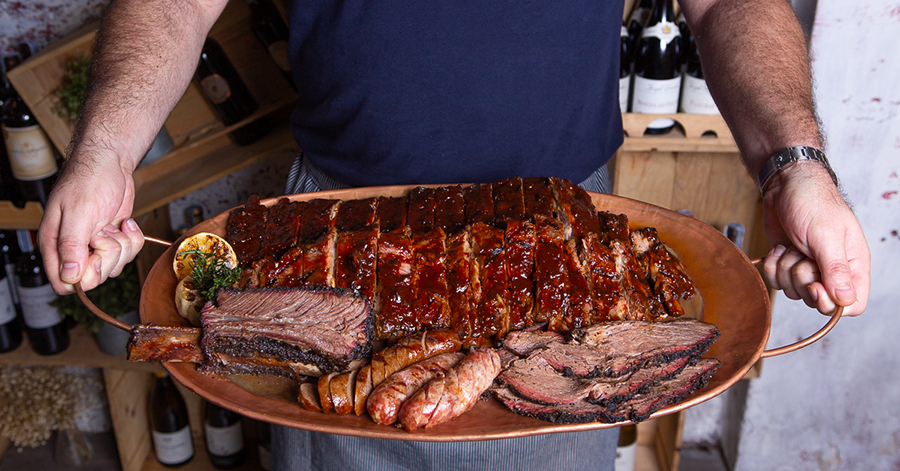 Raw concrete walls decorated in psychedelic artwork create the setting for a barbecue lover's paradise. Here, giant platters (B2,900) of beef briskets, meaty California-style beef ribs, smoked Sloane's sausage and awesome cornbread are served to chunky wooden tables that invite sharing. Smoked with hickory for upwards of 22 hours, the briskets are usually made using Aussie wagyu with a marble score of five (fatty but not extreme), resulting in flesh so tender and juicy it falls apart (B750/200g).
Mahutan Plaza, 888 Phloen Chit Rd., 02-651-4398. Open Mon-Sat 11:30am-11pm. BTS Phloen Chit
Exclusively for Citi credit card members: :
Get 10% discount when spending THB 2,500 or more /sales slip (on food only)
1 Jan '19 - 30 Jun '19
Farmhouse knick-knacks, large tree trunk tables and Chesterfield couches create an eclectic yet cozy environment in which to enjoy 48-hour slow cooked wagyu chuck ribs (B2,560) with chipotle and cornbread, Australian milk-fed lamb racks (B1,360 for 380g) and 1.4kg Australian wagyu tomahawks (B3,860). Don't end the meal without trying the sticky toffee cookie (B320), which is soft, creamy and delicious thanks to a generous dollop of vanilla ice cream and salted butter caramel.
G/F 39 Boulevard, Sukhumvit Soi 39, 092-664-6777. Open daily 11am-2:30pm; Mon-Sat 6-10:30pm; Sun 5-11pm
Exclusively for Citi credit card members: :
Get a complimentary drink valued THB 280 when spending via Cti ULTIMA, Citi Prestige, Citi Preferred, Citi Premier and Citi Select. Plus 10% off for all cards
(on food only) 1 Jan '19- 31 Mar '20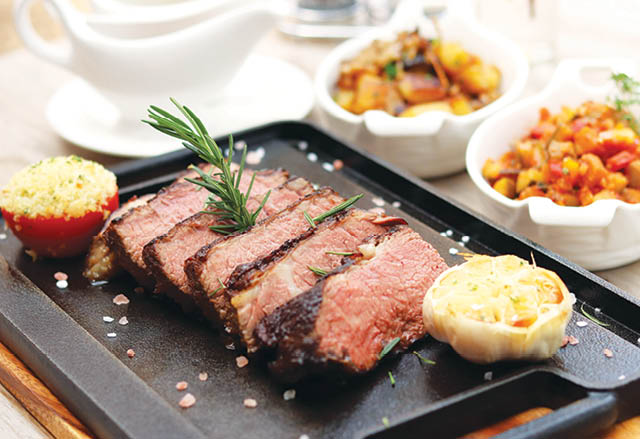 Love Me Tender Le Bistro
Situated inside TTN Avenue Community Mall, this French eatery makes liberal use of sous-vide techniques—a process where dishes are slow-cooked in an air-tight bag submerged in lightly hot water. The result is meat that's deliciously tender and evenly cooked. Highlights here include the flavorful 72-hours beef short ribs (B1,500/400g.) and the rack of lamb lathered in a demi-glace sauce (B580). Enjoy classic French dishes like escargot (B320), cassoulet (B520), bouillabaisse with rouille (B620), beef bourguignon (B480) and a lot more.
2/F, TTN Avenue, Nang Linchi Rd., 02-678-2048. Open Wed-Mon 11am-2:30pm and 5:30-10pm
Exclusively for Citi credit card members:
Get 10% discount and get a complimentary crème caramel valued THB 150 when spending THB 900 or more /sales slip 15 Apr '19 - 30 Sep '19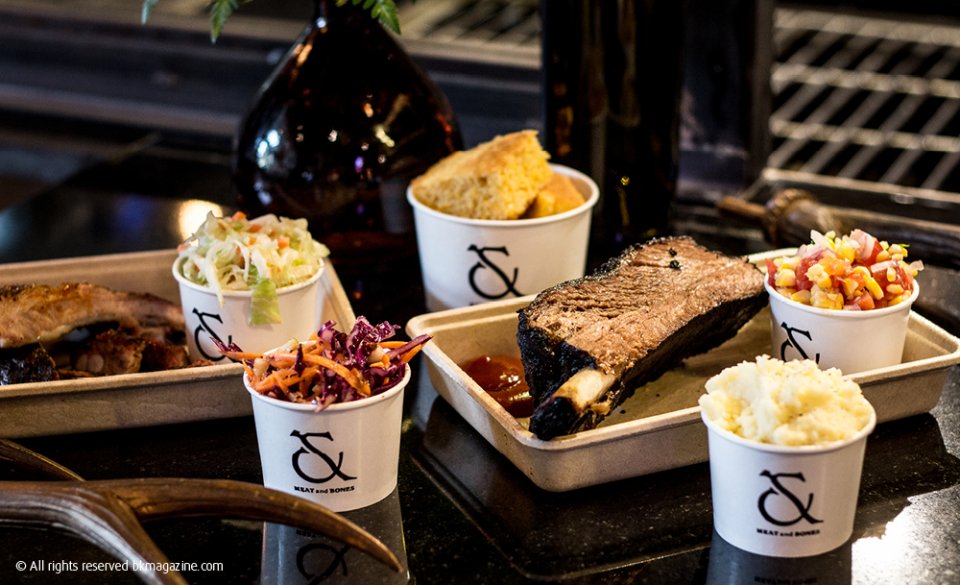 The Commons' low 'n' slow barbecue offering is all about ribs—and pretty much only ribs—served up in a communal setting. There are two options: the standout eight-hour-roasted beef ribs (B480) and the six-hour-roasted pork ribs (B280), both of which are cooked in a smokehouse with their own recipe of rubs and barbecue sauce. Side dishes are made fresh daily including mashed potato, corn salad, and—our favorite—the cornbread (B60 for small and B80 for large).
M/F The Commons, Thonglor Soi 17, 081-933-7143. Open Mon-Thu 11:30am-2:30pm, 5:30-10pm; Fri-Sun 11:30am-10:30pm. BTS Thong Lo
Exclusively for Citi credit card members:
Get 15% discount on food only 14 Sep '18 - 14 Sep '19
For an over-the-top meal, there's nothing quite like this classic steakhouse, with its huge handlebar platters, serrated knives, and oversized chairs. Meats chart wagyu beef, US prime and Australian black Angus, while the seafood is also imported. The roasted Australian wagyu prime rib carved on the trolley will set you back B2,150 for 9oz or B2,580 for 12oz. Other options include the U.S. prime beef rib eye (B2,950/14 oz), Australian grain fed beef rib eye (B2,600/14 oz), and Kobe beef striploin (B3,800/7 oz).
Prices listed here could change at any time, diners are reminded to check pricing information when they arrive at the venue.
2/F JW Marriott Hotel Bangkok, 4 Sukhumvit Soi 2, 02-656-7700. Open daily 6-11pm. BTS Phloen Chit
Exclusively for Citi credit card members:
Get 20% discount 1 Jan '19 - 30 Jun '19 and get 15% discnout 1 Jul '19 - 31 Dec '19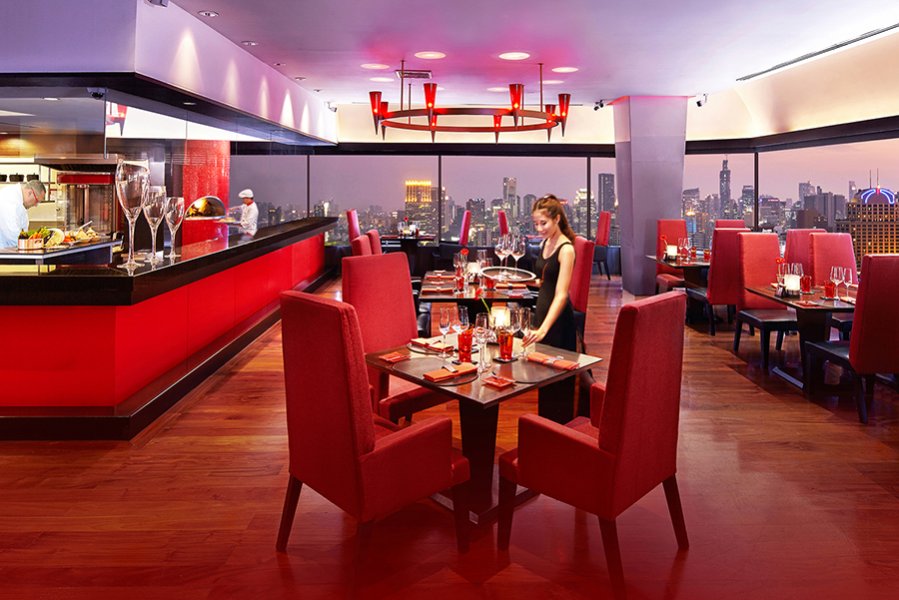 Shirking the dark wood that dominates your typical steakhouse, RR&B adopts more sophisticated minimalist decor, with an eye-catching red palette and floor-to-ceiling windows offering bird's eye views of the city. Here, gourmet French cuisine flies out of the contemporary style kitchens with speed and grace. You can order via exclusive set menus or a la carte, and the ingredients lists are some of the best you'll find—boasting the likes of Australian Dry Aged Rib Eye Beef, Matsusaka Beef A5 and freshly imported seafood. The restaurant's wine cellar stocks a huge selection of outstanding wines—a perfect complement to the spectacular top-floor views.
31/F The Landmark Bangkok, 138 Sukhumvit Rd., 02-254-0404. Open Sun-Thu 6-10:30pm; Fri-Sat 6pm-midnight. BTS Nana
Exclusively for Citi credit card members: :
Get 15% discount on the a la carte menu (Food Only). 1 Apr '19 - 30 Dec '19
Bangkok's original real-deal barbecue joint still pulls in a big crowd for its authentic, American-style wood-smoked ribs. Baby backs and pork shoulder get treated with imported mesquite, beef brisket with hickory, and salmon and sea bass with sweeter apple wood. We recommend the beef brisket dinner (B450)—a 12-hours Hickory smoked brisket served with potato, and the BBQ platter for two (B999) features ribs, chicken, Caesar salad, your choice of brisket or pulled pork, corn bread, onion rings, and baked beans.
942/1 Rama 4 Rd., 02-236-8010. Open daily 11am-12am.
Exclusively for Citi credit card members: :
Get 10% discount on regular price menu 1 Sep '18– 31 Aug '19
This cozy, rustic barbecue joint has landed not far from Khaosan Road, where the Old Town cool clique can enjoy over 100 types of craft beer and melt-in-mouth American-style wood smoked ribs (B180/300g-B675/1.4kg). Try the juicy and flavorful beef rib (B380 for 300g/B520 for 400g/ and B1,300 for 1kg) served with side dishes including french fries, sweet pepper, mushroom, and pineapple. You can also opt for their B1,515 combo platter, packed full of flavorful beef ribs, pork ribs, smoked sausage, hot wings, and a whopping eight sides, or
62 Prachathipatai Rd., 082-966-2614. Open daily 5-11.30pm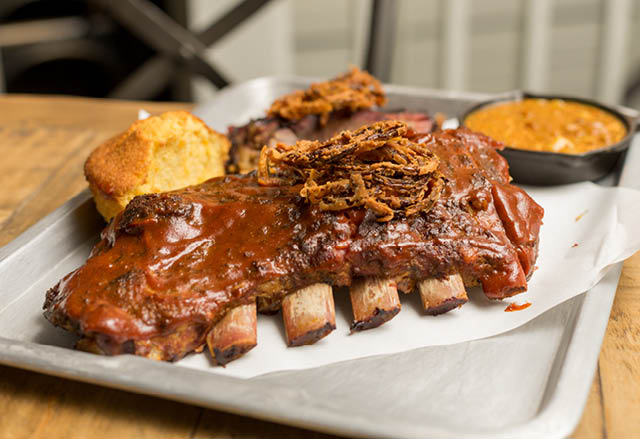 Bangkok's go-to for a true taste of America's Deep South is packed out night after night with barbecue lovers getting stuck into the smoky, sticky, fall-off-the-bone baby-back pork ribs. All the meat's prepared low 'n' slow in the courtyard's giant smokers, resulting in tender perfection and intense flavors such as the baby-back ribs and beef brisket platter with homemade cornbread and slaw (B895/two portions), which hits all the right notes. Dessert is a must, even if your waistband is screaming out for you to stop. The bread pudding dessert (B225) is pure bliss with adults-only bourbon sauce.
105 Lang Suan Rd., 083-029-7598, Wed-Sun 5-11pm
---
This native ad was created by Asia City Studio. We use storytelling to help brands of all sizes influence and connect with people who matter. Visit us online: studio.asia-city.com

Sponsored by: