For all things spicy, try our picks of the best Southern restaurants in town.
---
This standby fave specializes in southern Thai cuisine, a particular obsession of the Bangkokian foodie with its fiery spices and herbal-inflected flavors. The faux-shophouse interior is nothing to write home about, but the location is in glitzy Thonglor and the kitchen does manage to efficiently churn out crowd-pleasing favorites. The daily crowd comes for traditional southern ingredients such as sator (stinkbean) and khao yum (southern rice salad).
Somerset Building, 115 Sukhumvit Soi 55 (Thonglor), 02-381-6441. Open daily 11am-10pm.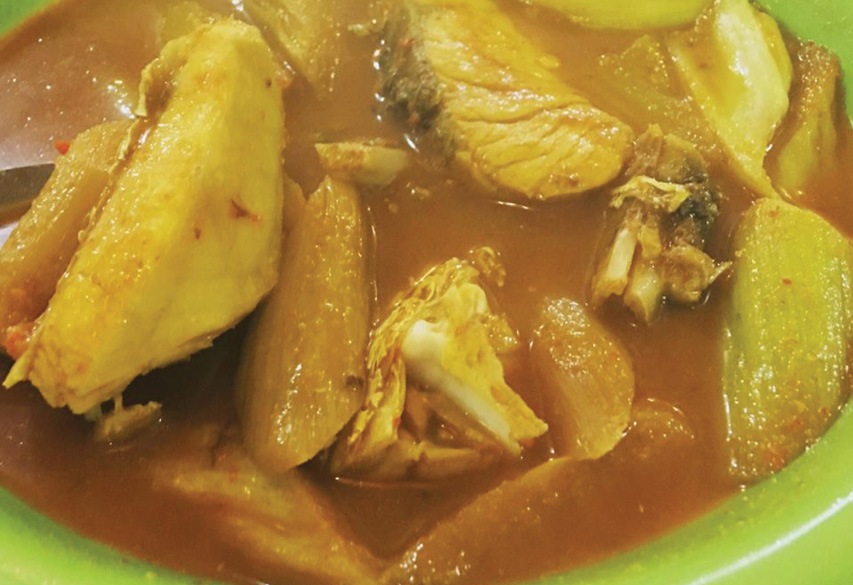 Chef Poonsri Sarikarn, aka Auntie Baew, hails from Surat Thani and her reputation reaches all the way to Chiang Mai, where she has another branch. Auntie Baew refuses to season her dishes with sugar to accommodate us wimpy Bangkokians. Order her gaeng luang with a huge crab (priced by weight), but make sure you have plenty of rice at hand because this soup is all about saltiness and spiciness.
273/4 Ramkamhaeng Soi 21, 02-319-1128/9. Open Tue-Sun 11am-10pm
This family-run Southern Thai specialist is a sensation. The boisterous dining room can result in a long wait, but the persistent crowds show that the food makes it all worth it, thanks to the kitchen's uncompromisingly volcanic levels of spice and deft cooking of fresh ingredients.
21/32 Sukhumvit Soi 23, 02-259-5189, 095-363- 6364. Open daily 11am-10:30pm. Other branches: Ratchakru, Thonglor Soi 5, Soonvijai.
Exclusively for Citi credit card members:
Get a complimentary Khua Kling Moo Sab valued THB 180 when spending THB 2,000 or more /sales slip or get a complimentary Moo Hong valued THB 240 when spending THB 3,000 or more /sales slip (limit 1 dish /card /table /sales slip)
Today – 31 Dec 18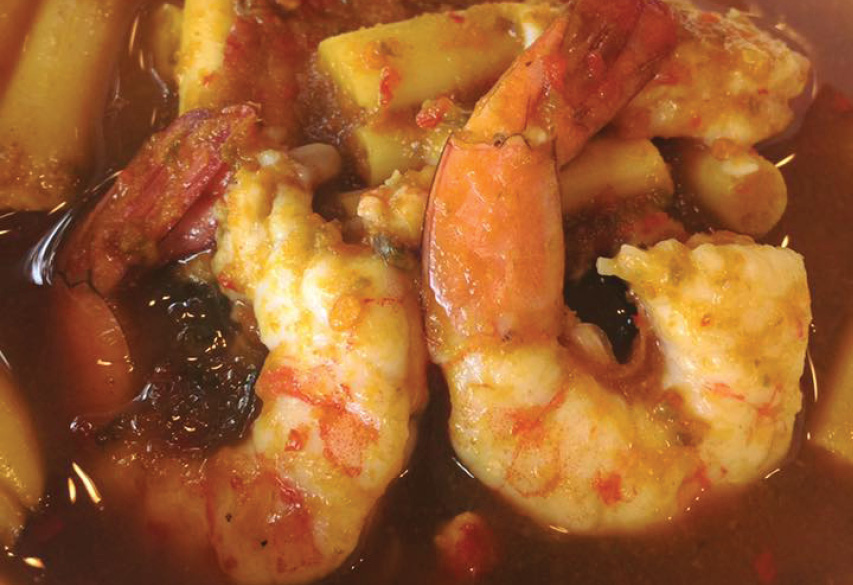 Khao Jao's simple grey modernist building extends above and behind the restaurant. Expect all the Southern classics—a wonderfully aromatic kua kling (herbal, stir-fried minced pork) and gaeng lueang (spicy soup with shrimp and turmeric) with velvety bamboo shoots—both are the real deal.
Thonglor Soi 17, 02-712-5665. Open daily 10am-8:30pm
Take a Chumphon native chef whose family ran a restaurant down south for three generations, put him in a charming, tastefully modernized Sukhumvit residence and you have Bangkok's latest hit southern cuisine specialist. Don't miss the slow-cooked beef in coconut milk.
143 Sukhumvit Soi 22, 061-615-6576. Open Tue-Fri 11am-2pm, 6-10pm; Sat-Sun 11am-10pm
Exclusively for Citi credit card members:
Get a complimentary ice-cream valued THB 65 when spending THB 500 or more /sales slip (limit 1 cup /card / table /sales slip)
Today - 28 Feb 19
The second-generation owner of Soi Convent's Naj serves century-old recipes for beef in spicy herbal soup (gang run juan) and spicy yellow curry amid antiques and old photos showcasing Thailand's rich heritage.
32-32/1 Sukhumvit Soi 23, 02-664-0664. Open daily 11:30am-2:30pm, 5:30-11:30pm.
Exclusively for Citi credit card members:
Get 10% discount on a la carte food menu only
Today - 31 Aug 19
The cute, bright shophouse welcomes people in with its huge windows and wooden front door, transporting guests to the colonial Southern town's old quarter. But the food is the real star of the place, with classic Phuket dishes like kai thod kamin (fried chicken with turmeric), kanom jeen nam ya poo (rice vermicelli with crab curry) and stir-fried sataw with shrimp.
Thonglor Soi 4, 02-714-9402. Open daily 10:30am-10:30pm
Phuket's long-running and celebrated Southern cuisine specialist arrived in Bangkok in 2015. The owner's niece runs things in the big city, and has retained Raya's reputation for full-powered Southern flavors—a kua kling (stir-fried minced pork) that grows with a slow burn, a crabmeat yellow curry chockfull of big crabmeat chunks. About the only thing that's not authentic is the Sino-Portuguese pastiche interior.
59 Sukhumvit Soi 8, 02-253-5556. Open daily 10:30am-10:30pm.
The latest to try and remedy Bangkok's insatiable hunger for southern Thai cuisine sees Supaksorn Jongsiri, the owner of Baan Ice, go back to his roots once more in a refined and elegant setting. Sourcing ingredients fresh daily from across 14 southern provinces, his approach to cooking focuses on traditional techniques, from charcoal and clay pot cooking, to pressing and squeezing fresh coconut juice.
56 Sukhumvit Soi 26, 099-081-1119. Open Tue-Sun noon-2pm, 6-11pm
---
Put on your stretchy pants, forget about the macros and tuck in to BK Best Eats 2018. This is the Bangkok dining that ignores fancy restaurants and 10-course tasting menus and goes straight for the comfort food—steaming bowls of fat-rich ramen, triple-decker burgers, all-you-can-eat dim sum buffets with an extra helping of pork buns. In other words, the stuff most of us eat out, most of the time.
Download your PDF copy of the guide here.