BANGKOK RESTAURANT
Khua Kling + Pak Sod
Despite the tablecloths, the family-run restaurant remains unapologetically Southern.
The southern restaurant by which all other southern restaurants in Bangkok are measured. The list of must-orders ranges from the crab curry with kanom jeen and the braised pork belly in Chinese five spice, to the stink beans with shrimp and namesake khua kling (a dry mince pork curry), meaning plentiful dining partners are essential if you're to finish.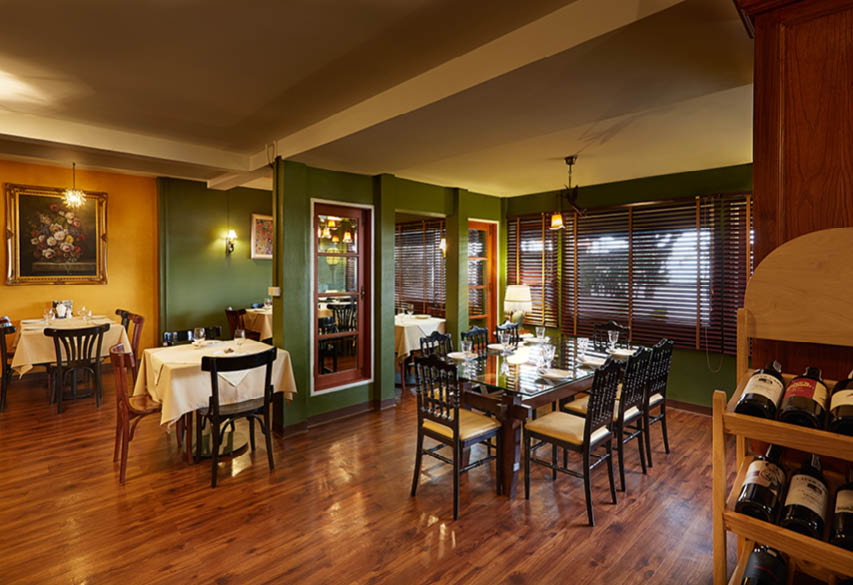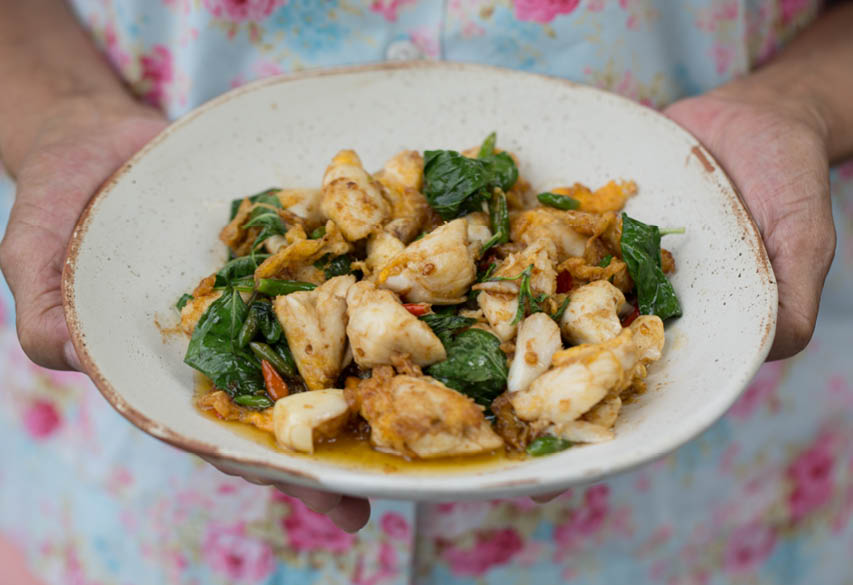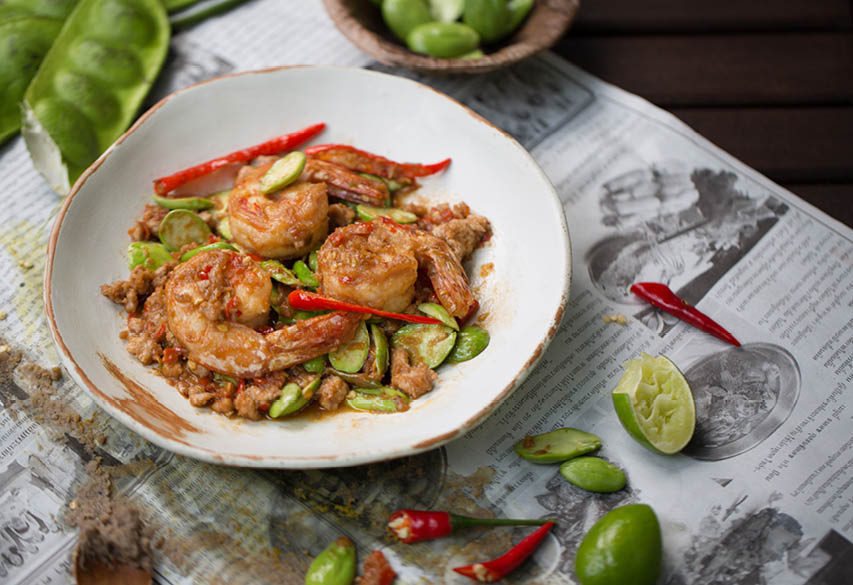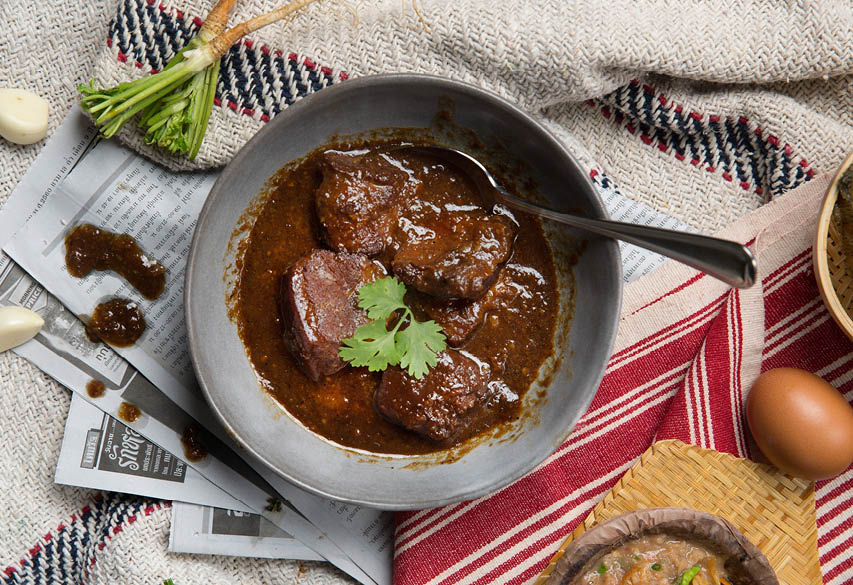 Upon opening, Southern restaurant Khua Kling Pak Sod was the talk of the town. But hey, what do delicate Bangkokian tongues know about Southern food? Surprisingly, the buzz was well deserved. The eatery is unapologetically Southern, hitting every spicy note, which genuine home cooking from those parts is all about. Under the rule of a matriarch chef hailing from Chumpon, the single-room restaurant is family-run: the late father's portrait stands in the dining room, the courteous daughter takes the orders. She'll point you to the signature dish, a Southern classic of course, khua kling, which they recommend with diced pork. It can be hazardous if you don't watch out for the chilis, but that's the way it's meant to be. The green phrik kee nuu come whole and in abundance as in many of their other dishes. Tread carefully. We also like the khua kling with beef, which has a richer taste thanks to the beautifully cooked strips of meat. The famous Southern curry, gaeng leaung is the real deal (get it with fish, it's fresh). By the time you hit the bottom of the bowl the soup turns into a thick broth of pure spice, exactly the texture a Southern yellow curry should have. The true shining moment is the phad sataw—the best in town. The paste goes from sour to spicy, pungent with the aroma of the kapi. Take things up a notch by having it with crispy pork. The fattiness of the pork is the perfect complement to the spicy paste. And, yes, the sataw are fat, fresh, juicy, green and pungent. Another must try is the fish fried with tumeric and garlic. The fish is cooked flawlessly with an overwhelmingly beautiful aroma of garlic and tumeric. Portions are small and prices high, but it's definitely worth it since Khua Kling Pak Sod has proven itself to be one of the best Southern kitchens you can find in the capital. No corkage charge.
Venue Details
Address:
Khua Kling + Pak Sod, 21/32 Sukhumvit Soi 23, Bangkok, Thailand
Phone:
02-259-5189
Area:
Nana Asoke
Cuisine:
Thai
Price Range:
BB -

BBB

Opening hours:

daily

11am-10:30pm

Reservation recommended, Takeaway available
Report a correction