Credit: Dan Khriengprinyakich
Thai ingredients make great drinks
The trend pioneered by Eat Me, Ku Bar and Asia Today for drinks that spotlight the flavor profiles of Thai herbs and spirits is spreading. Now, Bamboo Bar at the Mandarin Oriental has also whipped out a Thai menu using ingredients sourced from different parts of the country, as well as local spirits like Malai and Chalong Bay. Over on Sukhumvit, Sky On 20 puts the focus on tropical fruits like mango and mangosteen while also stocking plenty of local spirits.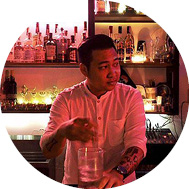 Kiattikoon "Toon" Auengkum, head bartender at Asia Today
"Local ingredients are so hot right now as well as local spirits. We have so many things to play around with in Thailand and more and more bartenders have started to experiment with them, trying to do it better than one another."
---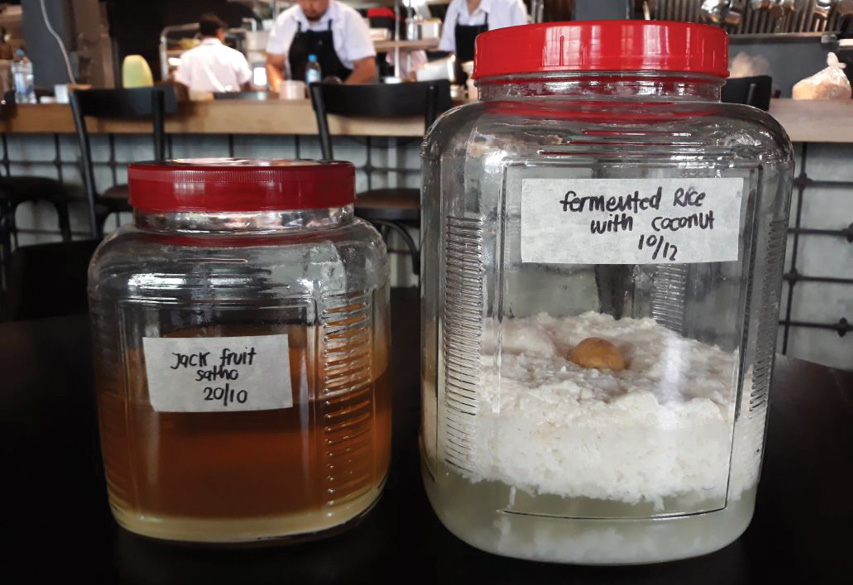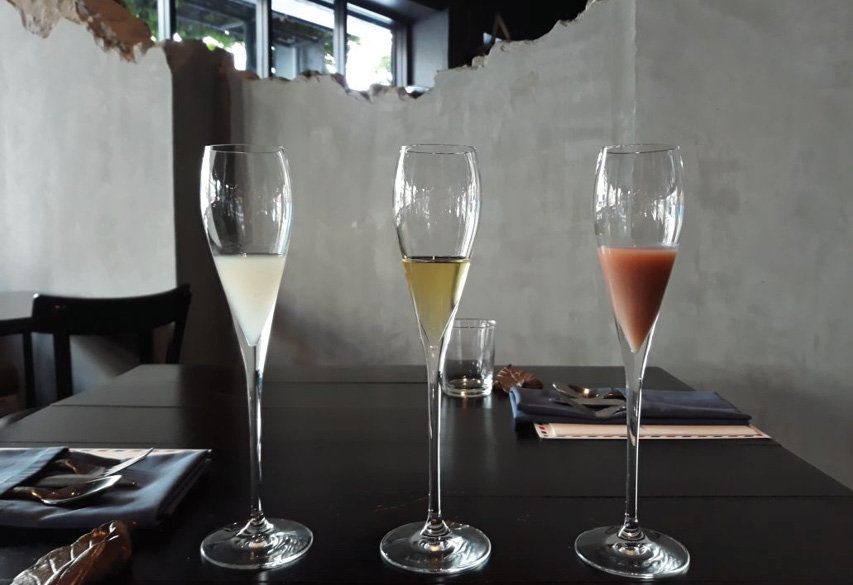 Sato is the new yadong
Wave goodbye to the yadong hype that saw Bangkok bars infusing their own herbal whiskey and say hello to this more palate-friendly local spirit. Sato, or rice wine, has been a part of Thai culture for centuries. Rice of all varieties is fermented into a wine that can either be enjoyed au naturel or infused with other flavors from fruits to botanicals. Trust us—in the right hands, this delicate yet complex drink tastes anything but home-brewed. While local alcohol laws prevent the sale of sato, 80/20 offers a complimentary glass as part of their new tasting menu. We also recommend you keep an eye on the menus at Taan and Tep Bar.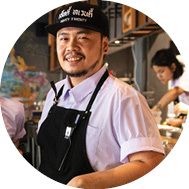 Napol "Joe" Jantraget, head chef and co-owner of 80/20 restaurant
"Most Thais know sake, but not our own rice wine. Laws and the regulations mean that great recipes have died. I want to bring back those recipes. I think a lot of people are already secretly making it but are too scared to go public."
---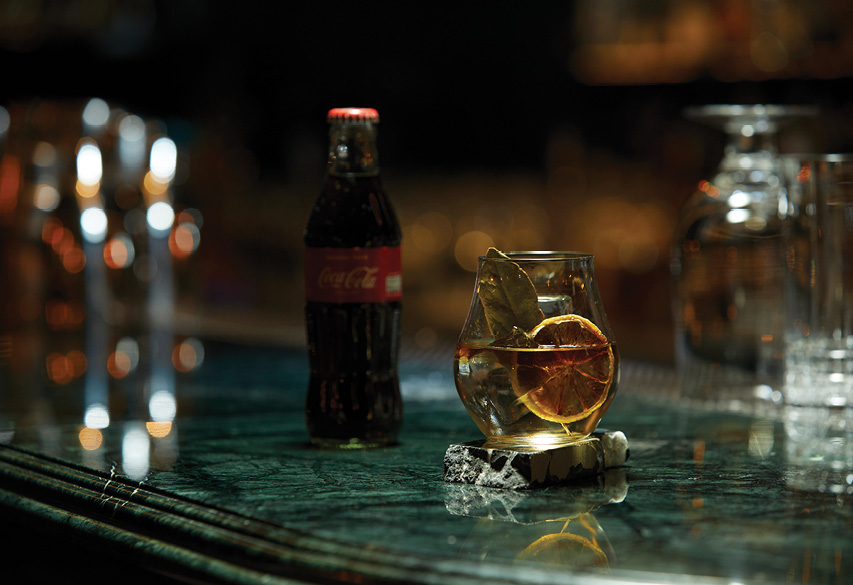 Coca-Cola Vase at Vesper
Keep things clear and simple
Remember those days when lighting fire to a cocktail was cool? We're glad that's over. Right now, what really matters is what's inside, and the world's best bartenders are putting a premium on drinks that look as simple as possible. New cocktail lingo for you: clarification. This technique sees everything from Coca-Cola to milk turned into a perfectly clear liquid while losing none of the flavor. Head over to Tropic City and ask to try their crystal clear milk punch, Tropicopop (B390), or Vesper, where the new Coca-Cola Vase (B400) with its mix of Diplomatico rum, sichuan pepper and Coke looks like it could be tap water. Other bars dedicating 2019 to simple and sophisticated creations include Rabbit Hole and the new Liberation.
Minway Chi, founder of Bootleggers, alcohol importer

"2019's hottest trend will definitely be higher concept cocktails at places like Vesper, Liberation, Bamboo Bar and Tropic City. They whip up complex flavor using no more than three-to-five ingredients, often modified through culinary techniques like clarification."
---
Liberation
Fresh is best
If you see the bartender reaching for a carton of Tipco, walk away. Real drinks demand fresh fruit and, increasingly, vegetables. As more and more savory ingredients make their way into our glass, a freshly squeezed carrot or home-grown herbal garnish can make all the difference. Liberation's vegetable cordial dubbed Vegan War (B390) is an excellent case in point, featuring a clarified (see above) mix of tomato, basil and carrot—with a good dose of vodka.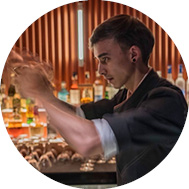 Jamie Phanthanam, bartender at #FindThePhotoBooth
"We will certainly see more fresh food-related ingredients in 2019, especially vegetable juice. There's the illusion it's healthier."
---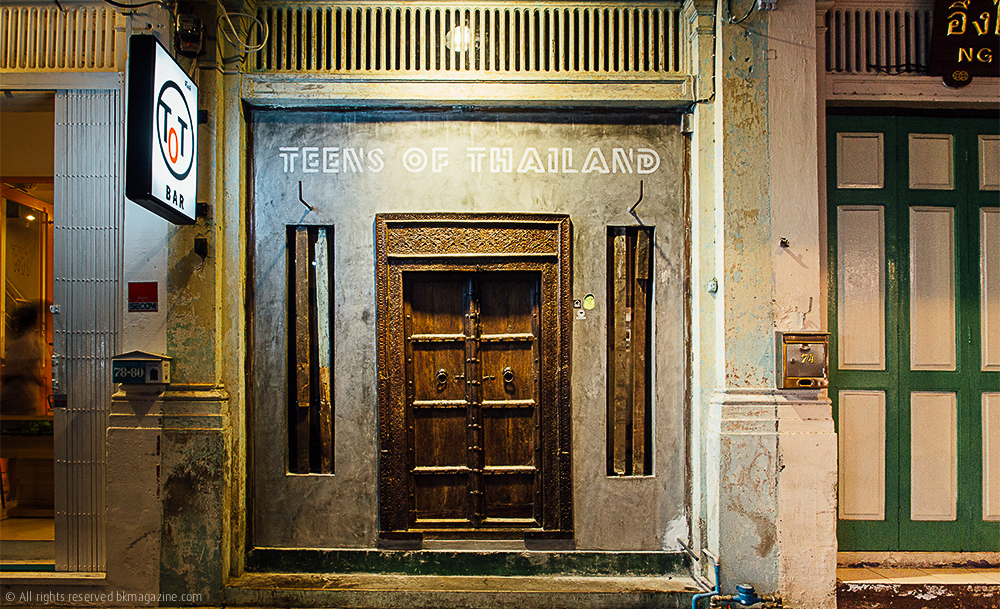 Teens of Thailand
Vermouth on its own
What's the secret to an amazing martini, Manhattan or negroni? Vermouth, and recently, Bangkok's been waking up to the wonderful, rich and complex charms of this cocktail shelf staple—and not just as a mixer. Specialist importers (B-Delicious, Brand Connect, Bootleggers) and bars (ToT, Just a Drink Maybe, A Bar) have begun to introduce new vermouth labels to the local market like La Quintinye Blanc (B1,400), Dolin Rouge (B650) and Antica Formula Carpano (B2,830). We're not on a level to welcome dedicated Vermouth bars like you'll find in Barcelona or London just yet, but 2019 could be vermouth's year.
Rapee "Kenneth" Sirisinha, head of spirits at B-Delicious

"Good vermouth tastes like a wine cocktail poured from the bottle. Wine is no doubt one of the biggest drink markets in Thailand. The idea of drinking a vibrant, refreshing and aromatic wine with ice seems like a perfect way to enjoy this climate."
---
Essentials

80/20. 1052-1054 Charoen Krung Soi 26, 099-118-2200
A Bar. 37-38/F, Bangkok Marriott Marquis Queen's Park, 199 Sukhumvit Soi 22, 02-059-5555
Asia Today. 35 Soi Maitri Chit, 097-134-4704
Bamboo Bar. 1/F, Mandarin Oriental, 48 Charoen Krung Soi 40 (Oriental Avenue), 02-659-9000
Just A Drink Maybe. 44/3 Thonglor Soi 1, 095-341-9056
Ku Bar. 3/F, 469 Phra Sumen Rd., 091-731-9752
Liberation. Sukhumvit Soi 49, 093 654 2500
Rabbit Hole. 125 Sukhumvit Soi 55 (Thonglor), 081-822-3392, 098-969-1335
Taan. 25/F, Siam @ Siam Design Hotel, 865 Rama 1 Rd., 065-328-7374
Teens of Thailand. 76 Soi Nana, Charoen Krung Rd., 096-846-0506
Tep Bar. 69-71 Soi Nana, Charoen Krung Rd., 098-467-2944
Tropic City. 672/65 Charoen Krung Soi 28, 083-838-2750
Vesper. 10/15 Convent Rd., 02-235-2777
#FindThePhotoBooth. Sukhumvit Soi 11, 02-117-2636