In May of this year, at Paris's grand Le Palais de Tokyo gallery, a Bangkok-made gin was named "Best Gin 2019" in the 11th annual Cocktails & Spirits Fair's innovation category. Iron Balls, founded by Bangkok-based bar and design mogul Ashely Sutton, triumphed against a total of 12 gin competitors from around the globe, beating out the likes of Apostoles Gin from Argentina and Husk Distillers' Ink Gin from Australia. No small feat for a country where, until recently, the local spirit market had been dominated by two giant brands, and where niche, small-batch distillers need to maneuver through crippling and antiquated legislations. Yet despite the odds, independent Thai-made spirits are making a name for themselves, supported by a network of award-winning bars who are championing the best of local produce. These are the brands and people who are pushing Thai spirits forward into world-renowned products.
Rum
Chalong Bay
Koh Samui Rum
Rum is without doubt the spirit of choice for Thai distillers, which makes sense considering Thailand's wide supply of homegrown sugarcane. As a drink synonymous with tropical climates and palm-fringed shores, it's unsurprising that two of Thailand's pioneering rum distilleries are from the islands. Chalong Bay has been bottling on Phuket since 2012. These days you're as likely to find its minimally labeled, homebrew-esque bottle behind the bar of a Bangkok cocktail joint as you are a bottle of Havana Club. Its secret: Thai sugarcane.

"Only about 10 percent of the rums worldwide are made this way," says Thibault Spithakis, the French distiller who founded Chalong Bay and now runs the distillery as an open bar and workshop where visitors can learn about the rum-making process. "While respecting the tradition of rum making we use a novel approach that involves innovative craftsmanship, sustainable production and local enterprise."

The French connection is shared over on Koh Samui, where Koh Samui Rum (aka Magic Alambic Distillery) began life in 2003. French couple Elisa and Michel Gabrel took up residence in the lesser-visited south of the island, in an area where there used to be only palm trees, and have turned it into a destination in itself. People visit to sample their white rum in five unique flavors: lime, orange, coconut, pineapple and naturally sweetened with sugarcane spirit.

Like Chalong Bay, Koh Samui Rum is made from pure sugarcane grown in Thailand, which is distilled then refined for a minimum of one year in a stainless steel tank for a better taste. They are also both strictly white-spirit only, owing to Thai law, which has since 1998 outlawed barrel aging for all but the biggest of distilleries.

This unlevel playing field has paved the way for a new, high-end label from one of the biggest names in local alcohol: Thaibev. In 2011, the company behind Chang Beer and Sangsom launched Phraya Rum, a brown spirit whose rich, intense (and barrel-aged) characteristics have found favor with award-winning bartenders from The Bamboo Bar to Vesper.

Distilled alongside the bucket-drinker's favorite Sangsom at the Sangsom Distillery, this premium product then gets taken to a separate warehouse for aging. According to Phraya's brand ambassador, Warathep "Paul" Chandeeraj, Thailand's hot climate helps increase the intensity and character of the rum.

Traveling northeast, Surin province's Malai Thai Rum has also achieved a presence in many of Bangkok's top bars. Thai national Kaustav Bagchi founded the distilling enterprise in 2012 under the name Lamai. Not only does he use 100-percent sugarcane, but all of it is sourced from a farm in the province. Smooth and grassy, Malai's unaged rum tastes perfect in a mojito, as the grassy notes blend really well with mint and any other drinks with herbs in them.

Further north in Nong Khai, Issan Rum began with a team of five people in 2011 and has since expanded to a team of 30, nearly all of whom are women. Here, they peel the sugarcane before pressing it to reduce the sour taste and bring out the herbal and floral flavors. The results earned Issan Rum a silver medal at the IWSC Hong Kong in 2014. A year later, they won bronze in Rum Fest Paris's "Less than 50%" category and gold medal in the special jury prize.
Gin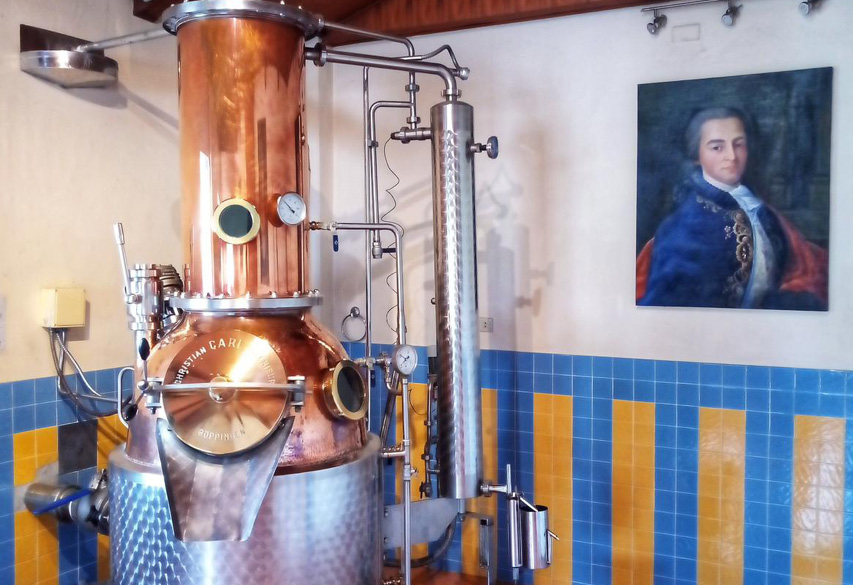 Edelbrand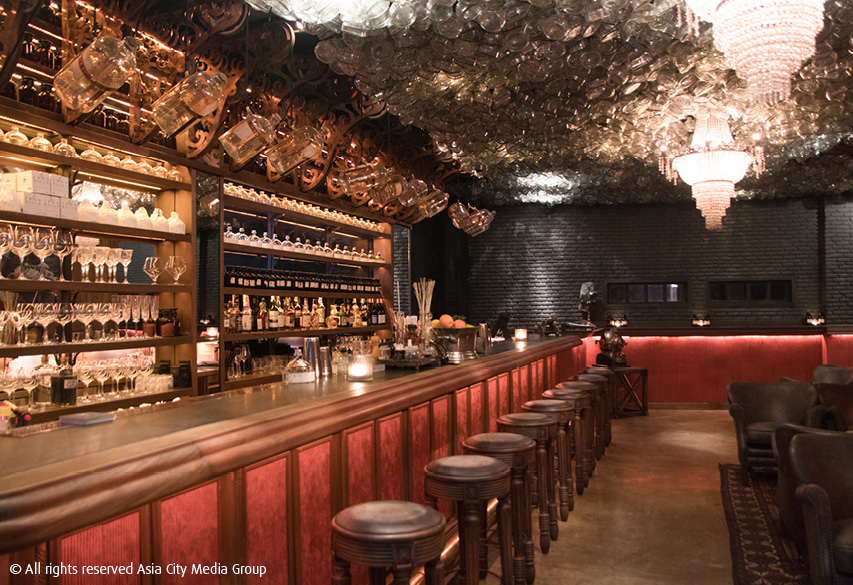 Iron Balls Parlour & Saloon (Phrom Phong)
Produced alongside Malai rum in Surin, Grandma Jinn's barely disguised name hints at the shaky legal territory that many of Thailand's craft spirits work under. If you're not producing on a big, commercial scale (see box) then you can only produce spirits under the One Tambon One Product [OTOP] program founded by Thaksin Shinawatra in 2001 to help promote village industries. Makers are banned from identifying their products as rum, vodka or gin, hence why Grandma "Jinn" (a reference to one of the founder's mother-in-law) is not officially a gin, despite its juniper-led mixture of botanicals—many of them local.

"I'm Thai and I saw that we have all the best agricultural products to use in the manufacture of spirits," says Kaustav Bagchi, one of the spirit's founders, whose team creates Grandma's base spirit using Thai sugarcane juice. With that, they infuse juniper, ginger root, angelica root and safflower.

The result is very strong, rough and earthy on the nose. Quite a contrast from any gin you might be familiar with, it has a distinct sweetness (likely from the cane alcohol) that reminds us of cachaca (Brazilian rum).

Like Grandma Jinn's, Iron Balls treads lightly when it comes to the name, describing itself on the bottle simply as "engineered alcohol" (see the pun?). Make no mistake though: with its light chord of imported juniper berries, Iron Balls is easily identifiable as a gin—and a very Thai one at that, with a punch of lemongrass, coriander, coconut and ginger.

Ashley Sutton, the man originally behind playful Bangkok designer bars like Iron Fairies, Maggie Choo's and Sing Sing Theater, began Iron Balls production using a vast copper still located on site at one of two Iron Balls-branded bars. Ash claims to be the first man to gain a distillery license in Thailand in over 31 years, jumping through legal hoops and distilling over 700 batches before finally launching the product in 2015. They now export to 17 countries worldwide. "There are no shortcuts. We don't use yeast or chemicals," says Sutton. "It's all natural and organic."

Equally as discreet in its labeling, Niikki Pure Spirit's gin has a strong hit of juniper, courtesy of berries imported from Tuscany, Italy. Into the mix, this Chiang Mai-based company adds locally grown botanicals like oolong tea and coriander seeds. It's very floral and a little sweet, perfect for a simple mix like gin and tonic, topped with a slice of lemon.

Its founder, Austrian national Nikolaus Prachensky, comes from a long line of spirit-makers back in his home country, and began an "export only" spirit brand in Thailand back in 2007. He now runs Chiang Mai's Edelbrand distillery, which in addition to gin makes a white rum and vodka, all relying on ingredients sourced from small farmers who grow using chemical-free, sustainable agriculture techniques.
Across their full range of products, Edlebrand only produces around 2,500 bottles per month, meaning the product is a little hard to get your hands on. You can order directly from them if you're in for a lot of stock (the minimum order is 12 bottles at B400 for small and B600 for large), or check Jim Thompson shops.
Vodka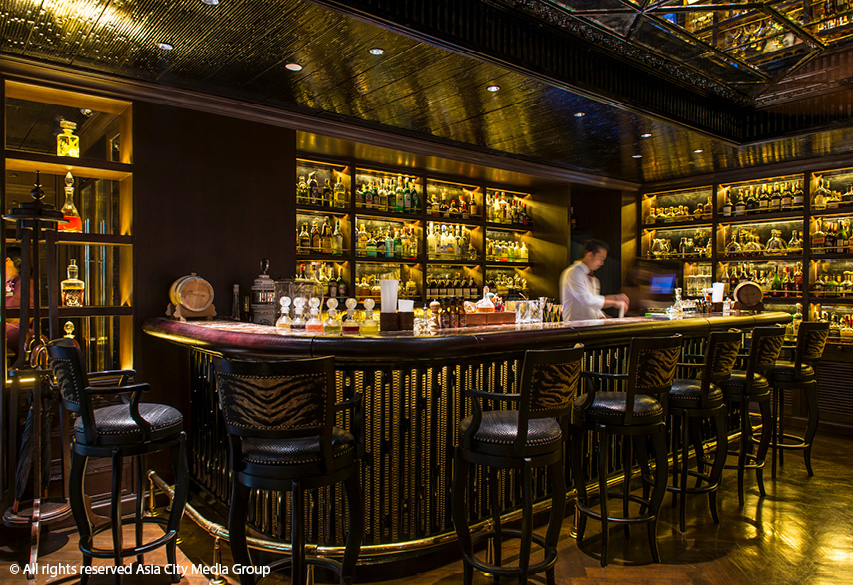 Bamboo Bar
Edelbrand markets its vodka under the Kristall brand, with a "V" to distinguish it from the gin and rum products. Made using sam pa tong rice, the flavor is mild and smooth.

One of the newest Thai spirits on the market also takes on the vodka market. Finland natives Mika Tikka and Jouni Heinonen partnered with San Miguel to distill Bangkok Vodka in Kanchanaburi. "When we created Bangkok Vodka, we weren't thinking of the tourists, but we wanted Thai people to be proud that Thailand now can also do premium spirits," says Heinonen. "I really believe that Thai people love to drink Thai drinks. For example, Thai craft beer is really growing and why is that? Because people want something different."

With its stately frosted bottle and crisp blue logo, Bangkok Vodka looks every bit the Millennial product. The taste is equally clean and elegant, with a 40-percent ABV rating and touch of sweetness that means you can enjoy it even at room temperature.

But the exclusivity of Bangkok Vodka is nothing to our next locally distilled vodka: Barrelhouse 53. Served only at the high-end Bamboo Bar, this initiative sees the Mandarin Oriental's beverage director, Jamie Rhind, team up with local booze outfit Bootleggers Trading Co. to distill alongside Malai rum at the Lamai distillery in northern Thailand. Using sweet potato rather than sugar cane or rice as its main ingredient, the vodka rings with earthy notes and a long finish.
Truly Local
Not all local spirit-makers are trying to operate within the confines of a globally recognized type of alcohol. Indeed, with local laws only permitting generic "white spirits," some of our best creations have no international comparisons at all.

Lanna is a collaborative effort between South Asia Distillers—a Singapore-Thai collective made up of bartending talents Supawit "Palm" Muttarattana of Vesper/Backstage, Suwincha "Cha Cha" Singsuwan of Rabbit Hole and Natakorn "Thumb" Changrew Kaijin—and decade-old Chiang Mai-based distillery Edelbrand.

Using 100-percent Thai rice, their ambition is to create a distinct new spirit category that represents Southeast Asia and which can be mixed easily into a range of cocktails. "Thailand also offers an unbelievable range of raw ingredients and diverse flavors that are very attractive," says Palm, whose team triple distills a blend of jasmine and sticky rice in copper pots. Using only low heat, the result has a crisp and floral flavor that's perfect for cocktails.
---
The Craft Spirit Drinker's Map of Thailand
Phuket
Chalong Bay, B765
Surat Thani
Koh Samui Rum, B750
Available to order directly from them at 080-092-0035
Nakhon Pathom

Phraya Rum, B1,850
Available at Big C
Surin

Lamai Thai Rum, B579

Grandma Jinn, B790
Available at Bootleggers
Barrelhouse 53
Not available for retail but served at Bamboo Bar, Mandarin Oriental from B420
Nong Khai

Issan Rum, B749
Available at Wishbeer
Bangkok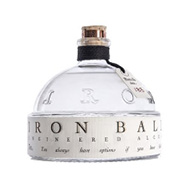 Iron Balls, B1,800
Available at Tops, Bootleggers
Chiang Mai

Niikki Pure Spirit, B500-600

Kristall, B600-700
Available directly from them at 053-297-779

Lanna, B1,780
Available at Vesper, Rabbit Hole, Thalassa (Iconsiam)
Kanchanaburi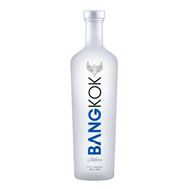 Bangkok Vodka, B690
Available at Tops,Villa Market
---
The Law, Distilled
Three points to making your spirit legal in Thailand.
1. BE A GIANT CONGLOMERATE
According to regulations updated in 2017 from the Ministry of Industry, to distill whiskey, brandy and gin, you have to be making 30,000 liters per day. All other kinds of alcohol require 90,000 liters per day.
Who: Thaibev (Phraya, Mekhong, Sangsom)
2. GET OTOP RECOGNITION
Rural Thai communities and villages have distilled their own alcohol for decades, and the practice remains commercially legal thanks to the One Tambon One Product scheme set up in 2001 to support local industries.
Who: Malai, Kristall, Niikki and small-batch village products like Chiang Mai's S-Berry (made from unripened strawberries).
3. KEEP IT UNDER 40
Thai law prohibits making any spirits above 40 percent volume. "To really exist in the export market we must be able to export products whose alcohol contents is over 40-percent," says Issan Rum's David Giallorenzo. "This being prohibited by Thai law closes any possibility of a real development on the export market."
---
Correction: An earlier version of this story named Alex Chou as a partner in Malai rum. He was only involved with the brand under its old name, Lamai.