How 2018 is reshaping the cocktails we drink in Bangkok.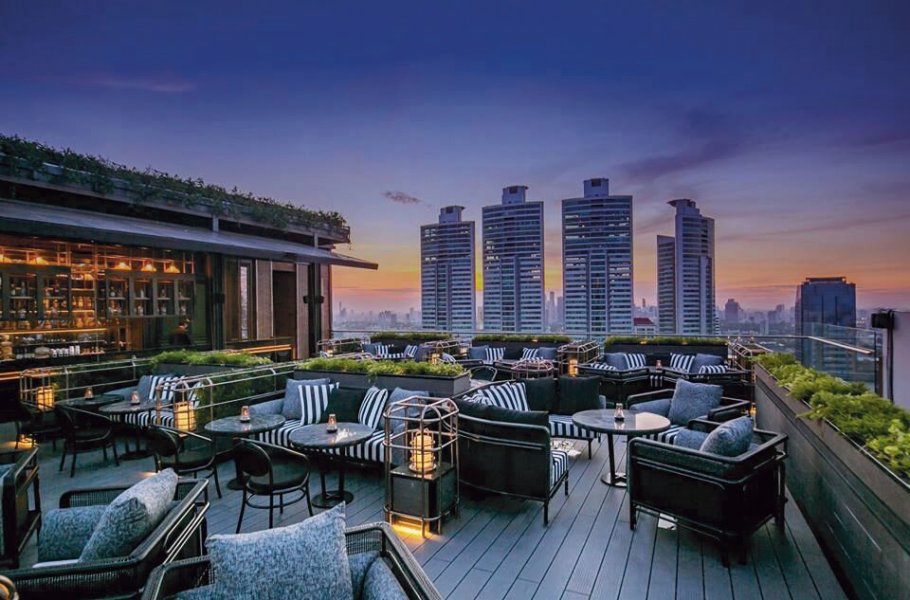 A Bar
Gin as the new craft beer
Step aside, craft beer craze. 2018 is looking to be the year of gin, which ranks among its new champions
Just A Drink Maybe
(with a gin collection at 120 labels and climbing), Marriott Marquis Queen's Park new rooftop spot,
A Bar
, and another branch of
Iron Balls Bar
in Phrom Phong (cozying up to neighbors Sing Sing Theater and Quince). Brace yourselves for an onset of juniper-tinged cocktails.
Quality tonic
Gone are the days when we ordered a G&T and asked the bartender only, "What gin do you use?" We've wizened up, realizing that Schweppes is a sure route to ruining even the hardiest gin. The new question is, "What tonic do you use?" Here we give thanks to
Bangkok Soda
(available at 1881 by Water Library, Issaya Siamese Club and Namsaah Bottling Trust) for introducing to the local market craft soda made with real fruit and fresh ingredients. Their Siamese Tonic acquires its bitter finish not from quinine (originally employed for its malaria-fighting qualities), but from a natural mix of lemongrass, pomelo peel and kaffir lime leaf. In imported-product news,
San Pellegrino
also just brought to Bangkok its light, Italian tonic.
Eat Me
Local ingredients
The local sourcing trend is finally catching on among bartenders. If Thai cuisine's variety of flavors is any indication, we're in for a world of unique combinations based on local ingredients. Recently opened
Asia Today
and
The 88
are rigorously devoted to showcasing Thai ingredients, while over at
Eat Me
and
Ku Bar
, they have been whipping up drinks using local ingredients for a while.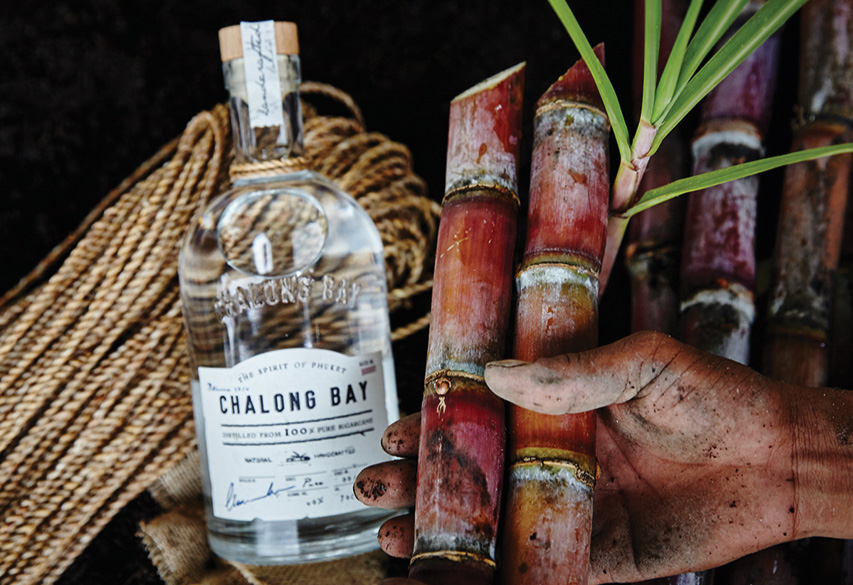 Chalong Bay
More and better rum
Rum and Thailand go way back. The mojito, arguably this country's most popular cocktail (followed, probably, by the Long Island Iced Tea), is rum based. Thai craft rums like
Malai
,
Chalong Bay
and
Issan
are infiltrating drink menus long dominated by foreign rums. On top of this long history is a newfound love carried forward by rum-specialist bars like
Tropic City
and
Asia Today
.
Asia Today
Eco-conscious owners
Niks Anuman-Rajadhon (
Teens of Thailand, Asia Today
) showed up to our BAD Awards back in November in a T-shirt that read, "Fuck plastic straws." Well, he's not alone.
Broccoli Revolution
replaced its plastic straws with morning glory stems, and Old Town's
Seven Spoons
and
Hazel
's underwent their own sustainable conversions, employing a variety of eco-friendly plastic substitutes: bamboo, Pyrex glass and stainless steel. Meanwhile,
Mad Moa
has been serving up its cocktails with lemongrass straws. We expect to see other venues follow suit.
Penthouse Bar + Grill
Hotel rooftop bars
Park Hyatt kicked off 2018 with a grand opening of its long-awaited, swanky rooftop bar above Penthouse Bar + Grill. Marriott Marquis Queen's Park's new gin bar, A Bar, also occupies a rooftop. Cloud 47 was reincarnated in Cloud 9, Hyatt Place hotel on Sukhumvit Soi 24 also comes with Aire Bar on their rooftop and the soon-to-open Waldorf Astoria in Ratchadamri is planning several bars for later this year.
---
Essentials
A Bar, 38/F, Marriott Marquis Queen's Park, 199 Sukhumvit Soi 22, 02-059-5999
Aire Bar, 28/F, Hyatt Place Bangkok, 22/5 Sukhumvit Soi 24, 02-055-1234
Asia Today, 35 Soi Rammaitree, Rama 4 Rd., 097-134-4704
Broccoli Revolution, 899 Sukhumvit Soi 49, 02-662-5001, 095-251-9799
Cloud 9, Haven't Met Hotel, Narathiwas Rd., 091-889-9600
Eat Me,1/6 Soi Phiphat 2, Convent Rd., 02-238-0931
Hazel's, 171 Chakkaphatdi Phong Rd., 095-918-9898
Iron Balls Gin Parlour, Sukhumvit Soi 45 (next to Sing Sing Theater), 02-662-4478
Just A Drink Maybe, 44/3 Thonglor Soi 1, 095-341-9056
Ku Bar, 3/F, 469 Phra Sumen Rd., 02-067-6731
Mad Moa, Chakaphatdiphong Rd., 085-155-2601
Seven Spoons, 22-24 Chakkaphatdi Phong Rd., 02-629-9214
The 88
, 88 Surawong Rd., 087-663-1365. Open Mon-Sat 5pm-1am
---
BK Asks
Alex Chou, distiller and co-creator of Grandma Jinn and Lamai
"Gin is like craft beer… As long as beer has malt and hops, and gin has juniper, an alcohol maker can create whatever style and include whatever additional flavors they desire. In Thailand, the distillers will be able to introduce more brands and varieties of gin because it can be snuck under lao khao." - Alex Chou, distiller and co-creator of Grandma Jinn and Lamai
Worapat "Ty" Pornprasertsom, brand manager at Bangkok Soda
"People have been gaining more knowledge about what they drink. First, they started learning more about spirits and now it's time for mixers. There have been more choices of tonic in the past 2-3 years, thus no surprises people are now pickier about their tonic. Restaurants and bars also look for new mixers to create a different eperience for their customers." - Worapat "Ty" Pornprasertsom, brand manager at Bangkok Soda
Niks Anuman-Rajadhon, owner of Teens of Thailand and Asia Today
"I think it is time that we, as bartenders, learn more about the stuff we are using. We can start by looking at simple things around us. The questions that I have are, is it safe to consume products from supermarkets? Why do we have so few choices? Why are we paying a lot of money for stuff that has to travel across the globe and is not even fresh? Why are the local cuisine ingredients disappearing as the country becomes more modern? This is nothing new in the food business. We have farm to table, but you never hear about farm to bar." - Niks Anuman-Rajadhon, owner of Teens of Thailand and Asia Today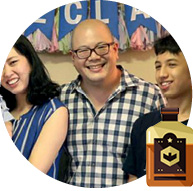 Minway Chi, founder of Bootleggers, alcohol importer
"Rum is already extremely popular in Thailand without people realizing it. Sangsom is a rum. Sugar cane [the base for making rum] is native to Southeast Asia. With more aged rums being brought into Thailand as fine as aged whiskeys, bars are making rum their focus, and craft Thai rums are finally getting the spotlight." - Minway Chi, founder of Bootleggers, the boutique craft alcohol importer and distributor and The 88 bar.