There's a good chance you've been to
Krabi
, visited Phra Nang's blindingly white sands and its selfie-baiting fertility shrine, kayaked into the emerald pool, had close encounters with macaques as you downed beers on the beach. You've probably felt the city changing, too, its traditions eroding under your feet like the earth being swept into the sea.
That's the Krabi that directors Anocha Suwichakornpong and Ben Rivers* bring to light so expertly in their magnificent, festival-favorite "
Krabi, 2562
."
Weaving together modern fiction, ancient folklore and documentary-style interviews, "Krabi, 2562" deals with the point where the past and present collide in this southern provincial town. Not just the recent past, but the distant, from the Holocene to the Anthropocene. Hence the cavemen, who appear throughout the movie as a commercial actor, a statue and, well, actual cavemen.
What stands out most is the mysticism—the lead character floats around the city, haunting everyone who crosses her path; old folk tales exist like relics in a beach town that has boomed into the tourism hub it is today—but the juxtaposition of nature with modern day life is equally brilliant. Monkeys play on installations constructed during the 2018 biennale. Elephants and tigers appear frozen in time as ridiculous-looking statues. An old boxer sits in his jungle hut like a ghost in his own home, watching cows graze and waiting for nobody to appear at his doorstep.
Throughout the 93-minute film, there's a sense that memory is fragile and our shared past is fading away. The pacing is deliberately slow. The story is only loosely tethered together. And the clever soundtrack—koel birds, cadets and cicadas, all rising to a menacing crescendo—makes you wonder how long memories and traditions will survive as Krabi bends under the weight of consumerism.
---
BK ASKS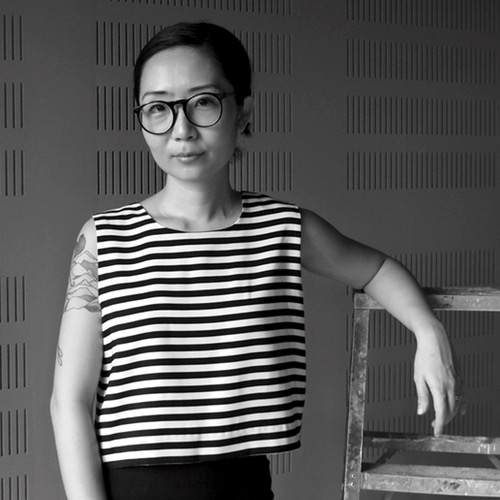 Sarinya "Mew" Manamuti, Founder & Operations Manager of Bangkok Screening Room
What is your all-time favorite indie film?
Not an easy question, but I'd say "Victoria" by Sebastian Schipper.
When did you become drawn to indie films?
Where I grew up, I was exposed to both blockbuster and independent films and didn't really think much about the differences between them. I guess I've been drawn to films since university, when I was studying art.
What inspired you to establish the Bangkok Screening Room?
When I was working at the Australian Centre for the Moving Image, I had the opportunity to experience [films] behind the scenes. Since then, my husband Nicholas and I have always wanted to do something of our own. After a short stint organising a couple of pop-up screenings here in Bangkok back in 2014, my business partner Wongsarond and Nicholas saw the need for locals to have access to an arthouse cinema, so Nicholas and I decided to move back and fulfill our dream here in Bangkok.
How do you curate the films shown in your cinema?
We base our programs on what excites us most.
Are there any exciting new films to keep an eye on?
I personally think that Hollywood has slowly opened up to give more space to female directors, so the buzz around female talent from smaller studios has become more recognized. Olivia Wilde's "Book Smart" is very progressive, and "The Assistant" by Kitty Green looks really interesting.
How do you see the future of the indie movie scene in Thailand?
I think it has been on pause for a while now, simply because there's no ongoing funding support or enough platforms to show smaller studio films nationwide. I believe we need to create a new culture of appreciating every kind of artform rather than worrying too much about what is mass and what is not.
---
*In the print edition of BK, Ben Rivers was incorrectly named as Ben Davies. We apologize for the error.