What we loved and hated about Thai cinema in 2013. And the winner is…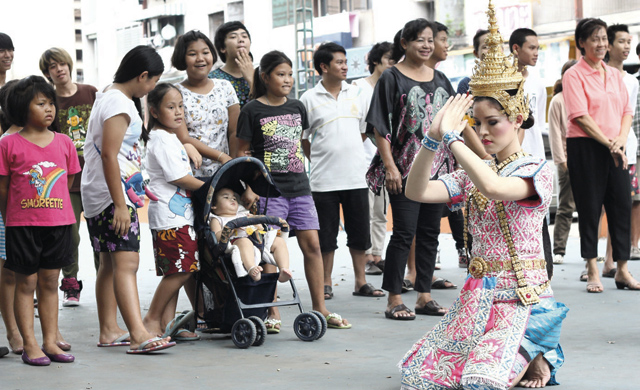 The second independent production by veteran director Kongdej Jaturanrasamee follows four high-school boys who make a vow to the sacred Luang Poo idol in order to realize their personal dreams. What makes the movie so great is that it tackles front on the role that Thai beliefs play in modern society, rather than resorting to superstition as a tired old comedic cliché. And despite the heavy subject matter, it works because the cast and script come together in such a lighthearted, natural way.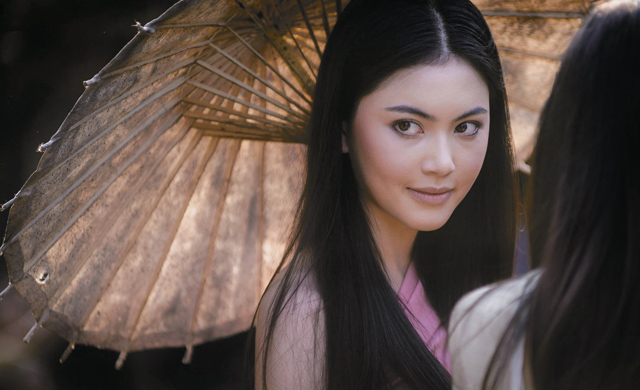 In her first film, Mai manages to fill the big, big shoes of Mae Nak in GTH's Pee Mak Phra Khanong. This role doesn't require an all-action performance, more the ability to transfix an audience, to make them feel her pain with every blink—and in this respect, she passes with flying colors thanks to a powerfully measured performance. Even when the film switches into surreal comedy mode, she truly glows.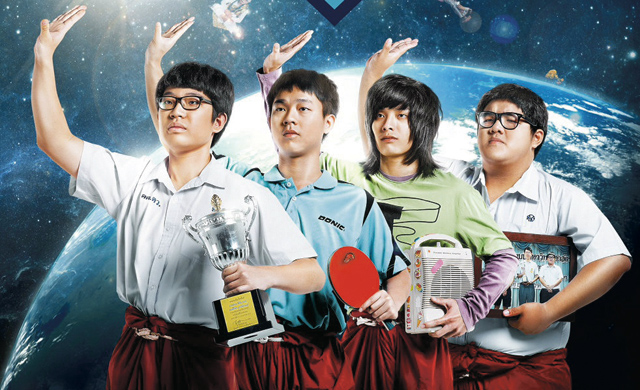 Best Actor in Leading Role: Nutthasit Kotimanuswanich (Tang Wong)
The group of young boys who made their acting debuts in Tang Wong bring to life the well-crafted plot and dialogue even with their understated, natural delivery. The stand-out, if we had to choose, is Nutthasit who plays Best, a ping-pong wanna be and religious skeptic. We've sat through a lot of teenage series and films and have never found characters as sincere as those in Tang Wong.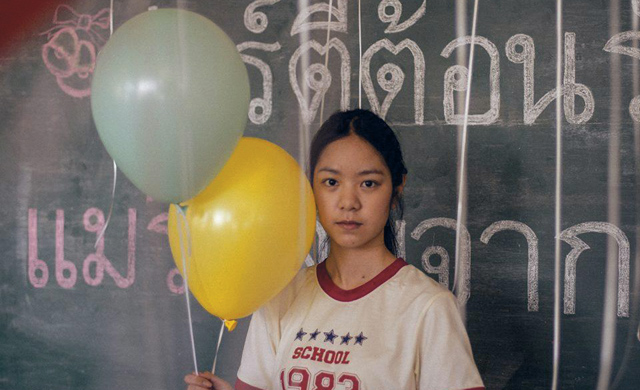 After kicking off her acting in Nawapol Thamrongrattanarit's 2011 short film Mun Jai Wa Kon Thai Kern Nueng Lan Kon Kleat Maythawee, Meiko took things up quite a few notches this year with convincing turns in two big feature films. Her first appearance was in Kongdej's Tang Wong as May, an overly demanding girlfriend who forces her boyfriend Best to pray before the sacred Luang Poo idol. The second in Nawapol's quirky hit Mary is Happy, Mary is Happy as a natural fit as Suri, Mary's very supportive friend.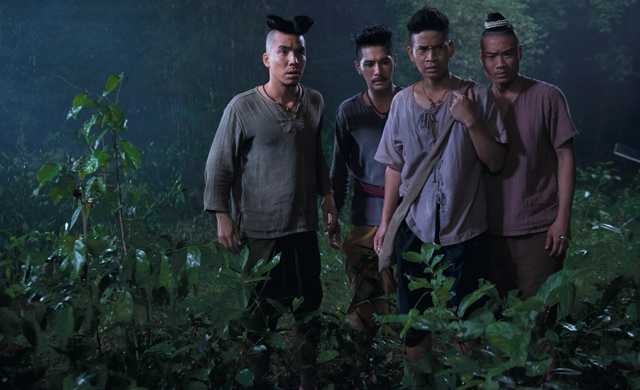 Best Actor in Supporting Role: Kantapat Permpoonpatcharasuk, Nuttapong Chartpong, Wiwat Kongrasri and Pongsathorn Jongwilak (Pee Mak Phra Khanong)
You can't deny that Pee Mak Phra Khanong was the breakout film of this year with its record-breaking B1 billion revenue. And one of the big reasons behind its success is its group of talented supporting actors. Mak's four friends—A, Ter, Chin and Phueak—act almost as the storytellers who drive the film forward. It's not that they steal the limelight, though, as they give plenty of room for the two leads to shine.
Visra Vichit-Vadakan blends documentary and fictional elements to create a gripping portrayal of a woman who leaves her farming family to work in a Bangkok bar. The interplay between the real and the staged makes the film all the more powerful. The character of Sa Sittijun in the fictional part gains depth from Sa in the documentary, while her slightly amateurish acting in turn only highlights the grave reality of the subject matter. The highlight comes towards the end when a behind-the-scenes shot of Sa preparing to perform brings together these two worlds, leaving the audience faced with the naked truth. This deft script is the reason why Karaoke Girl resonates far beyond its short runtime.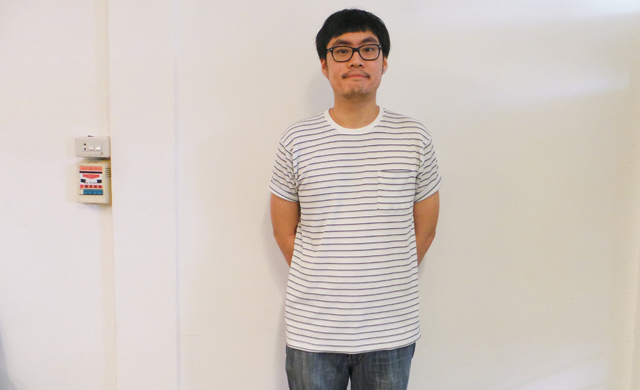 Best Director: Nawapol Thamrongratanarit
The year's three best candidates— Kongdej Jaturanrasamee (Tang Wong), Banjong Pisanthanakun (Pee Mak Phra Khanong) and Nawapol Thamrongratanarit (Mary is Happy, Marry is Happy)—deliver such different, but equally rewarding efforts. But Nawapol edges it due to the sheer audacity of his project, which transforms people's tweets into a film, with very successful results. With its examination of online behavior, you could look at it as the logical next step from 36, which looked at the divide between analog and digital technologies. Like its predecessor, it boasts a great cast and an intriguing jump-cut editing style to keep you guessing.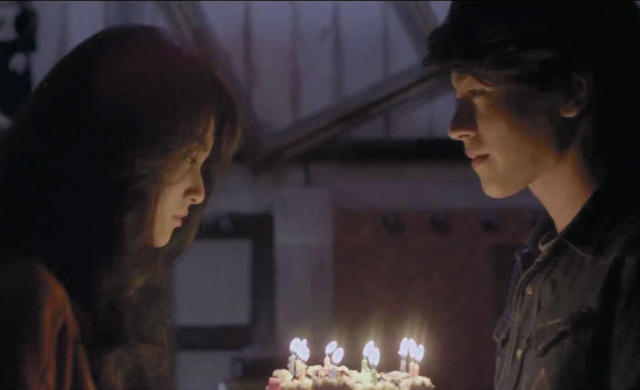 This second feature directed by ex-pop star Worrawech "Dan" Danuwong is the story of Daisy and Pango whose lost loves have scared them away from ever falling in love again. At least we think that's the storyline. It's hard to get beyond the surreal dialogue full of internet love quotes, the totally forced climax, commercial tie-ins and scenes that resemble music videos. Even worse, the supposed funny guy in the film, Chaleumpol "Jack" Tikumpornteerawong (Jack FanChan), is simply not very funny.
The Eye Candy Award:

Tony Rakaen
(Love In The Rain)
Yeah, we know, Love In The Rain was a total car-wreck but that doesn't mean that Tony Rakkaen's presence in the film didn't make us blush. If you're forced by friends to watch it, chances are you'll figure out the plot within the first five minutes, which gives you longer to just kick back and watch Tony strut his stuff.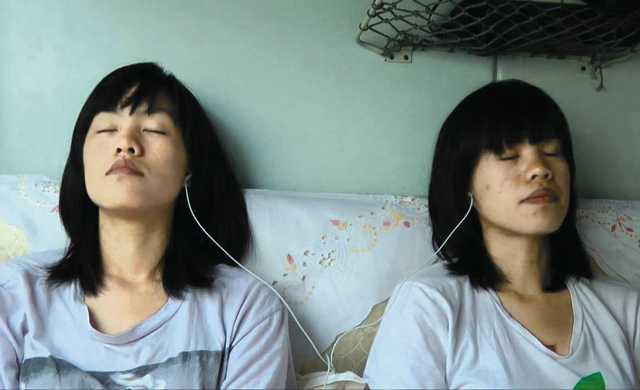 Over the last year we've seen more and more documentaries produced (
Wish Us Luck
,
Paradoxocracy
,
Boundary
and docudrama
Karaoke Girl
). Three of these tackled the big issues like politics, culture and sexual exploitation, but
Wish Us Luck
, directed by the Hongwiwat twins on their trip home on the Trans-Siberian railroad, is proof that documentaries can be a lot of fun, too.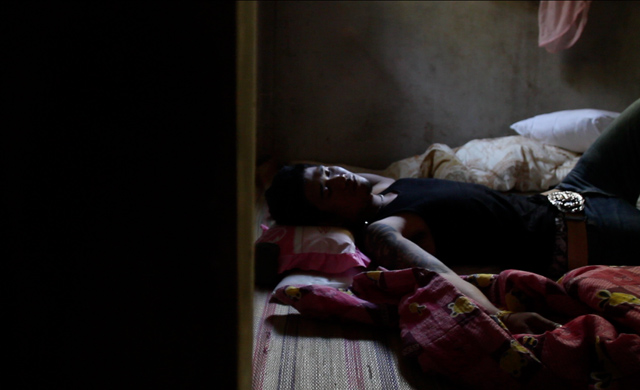 Almost becoming another Insects in the Backyard or Shakespeare Must Die, Boundary was banned by the Censorship Board back in April, which caused a big stir all over social media. But just a day later, the decision was revised and Nontawat Numbenchapol's documentary about the disputed Preah Vihear was given an 18+ rating and allowed a limited screening.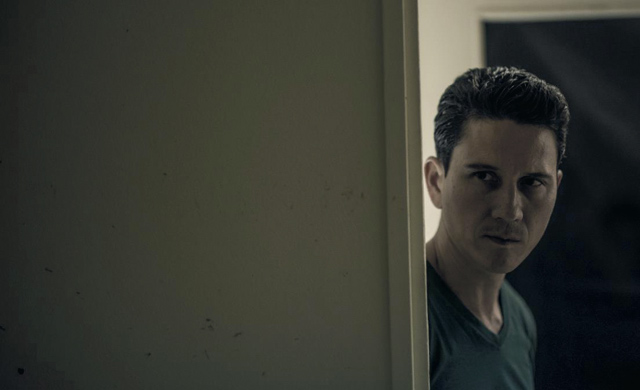 A lot of the people behind this film have been involved in more commercial endeavors so we were pretty excited to hear that they, led by director
Pharm Rangsi
, were going independent with
Pawn Shop
. That it would star
Noi Pru
, too, only heightened expectations. Then came a teaser campaign lasting six months. In the end, the film could only disappoint with its loose plot, unrealistic dialogue and illogical conclusion. We'll try and keep our expectations in check next time.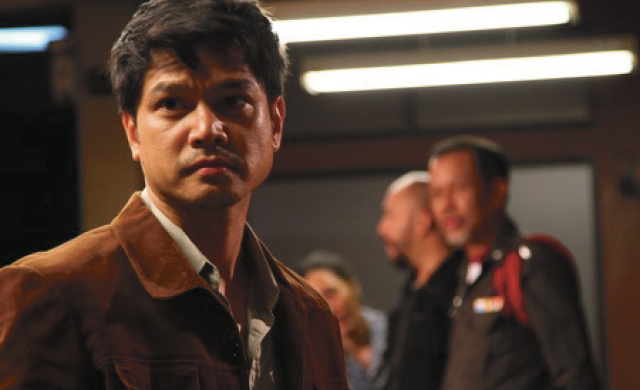 This directorial debut of MR Chalermchatri "Adam" Yukol, son of the veteran director Prince Chatrichalerm Yukol (Suriyothai, King Naresuan), explores injustice in Thai society through the investigation of a crime set back in the 1980s. But neither the good cinematography nor the winning pair of Tao Somchai and Note Chern-yimb could make up for the fact that Krystal Vee, who played Tao's assistant, just doesn't quite cut it. There are plot holes and some awkward dialogue, too, that just keep it from being the success it could have been.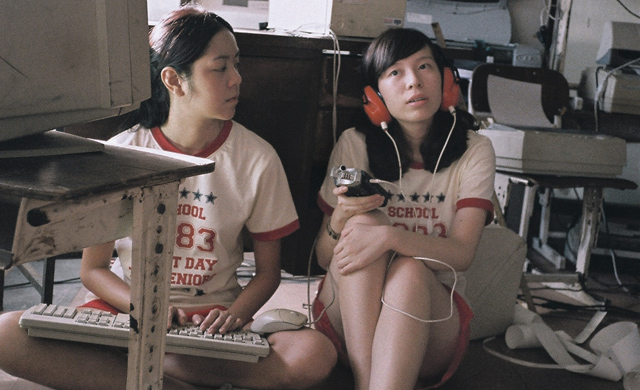 Most Inspirational Movie: Mary is Happy, Marry is Happy
Speaking frankly, Marry is Happy, Marry is Happy might not be an unforgettable film, but to see the film's real impact, look no further than the Mary Retweeted project it inspired.The project received over 350 illustrations and 20 songs inspired by the tweets that lay at the film's core, from renowned artists like Japanese-inspired graphic designer Pakpoom, Electric Neon Lamp guitarist Tanphun, Art Jeeno, Rukkit and songs from Celebrities Owl, Plastic Plastic, Part Time Musicians and Plot. A truly inspiring film.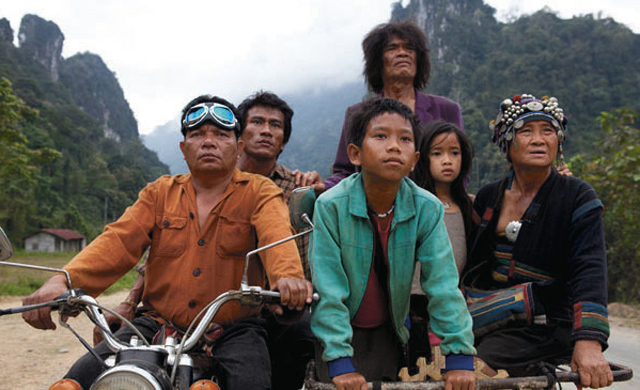 Shot in the unfamiliar landscape of rural Laos, The Rocket boasts a mainly Thai cast, including veteran comedian Suthep-Pongam, which is enough for us to look beyond the fact that it's actually an Australian film by Kim Morduant. And while it may not break new ground with its rather formulaic story, the film's intriguing context and deft character development make it stand head and shoulders above many underdog hero flicks. Aided by impressive cinematography by Andrew Commis, Morduant tackles the issue of a delusional society and poverty through the journey of young boy Ahlo. It's a wake-up call to local filmmakers who tend to overlook their own roots; ignoring the real stories in favor of head-slapping stupidity and over-the-top drama.