Rice has been a staple in Thai diets for generations, but it's also a mainstay on family dinner tables worldwide. No matter where they live, most people are no stranger to rice in their cooking, and the ingredient has proved its worth as a delicious food. But with the emergence of cutting edge technology over the past several decades rice is starting to make its way into products that you probably wouldn't guess.
We've compiled a list of some of the more interesting developments. See how many you already knew about.
1. Cosmetics
If you are one of those people whose skin barely manages to survive rinsing with water, you might be interested in chemical-free cosmetics made from Thai rice. One of the product lines already making use of this national crop is Herbalist Siam, whose facial serum is actually made from pure red jasmine rice. Due to its high levels of Vitamin E, B, and C, its Red Jasmine Rice Phyto Cell Serum can fight off the premature wrinkles and deactivate the enzyme tyrosinase, which helps produce healthy skin pigment. If your face demands urgent nourishment, applying Rice Everynight Cream from Earth's can revitalize your facial dead cells through its rich content in Vitamin B3.
2. Medical materials
Anything to keep the medical bills down is always a good thing. Rice-based patch—made of pure carbohydrate, extracted from rice—can actually help doctors save more lives with less expense. Any time a patient undergoes surgery there is usually a lot of blood loss—either from the accidents themselves or sometimes the procedure itself. Using a rice-based starch pad directly on open wounds can act as a stop-gap measure during the operation, effectively ending the bleeding within a few seconds when applied properly. You don't have to worry that the pad will keep lingering in your inner organs for long as the pad is then fused with body tissue and later dissolve on its own. Another useful medical gadget from Thai rice are bandages woven from nano-cellulose fibers. A usual medical-grade bandage can be a little bit expensive due to its manufacturing cost. Thai rice bandages, on the other hand, can be upwards of three times cheaper.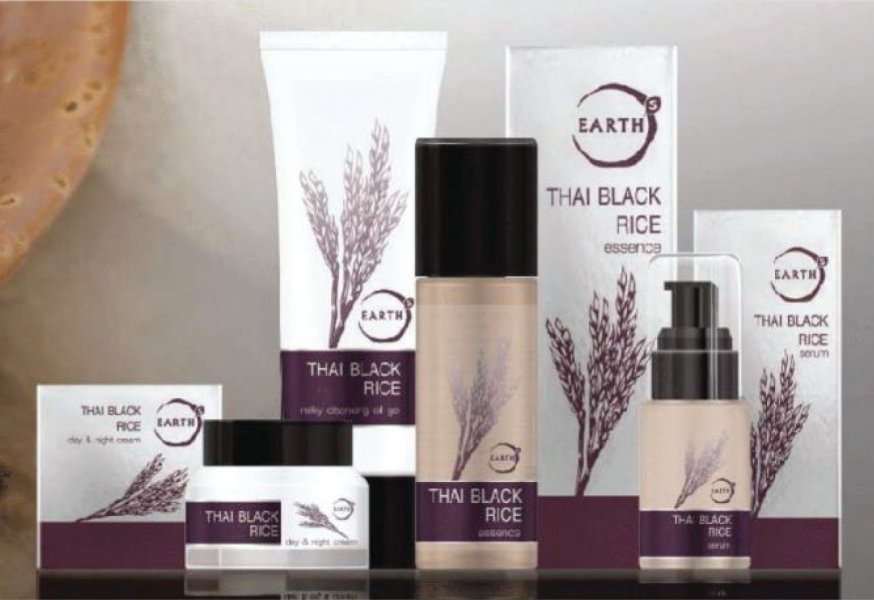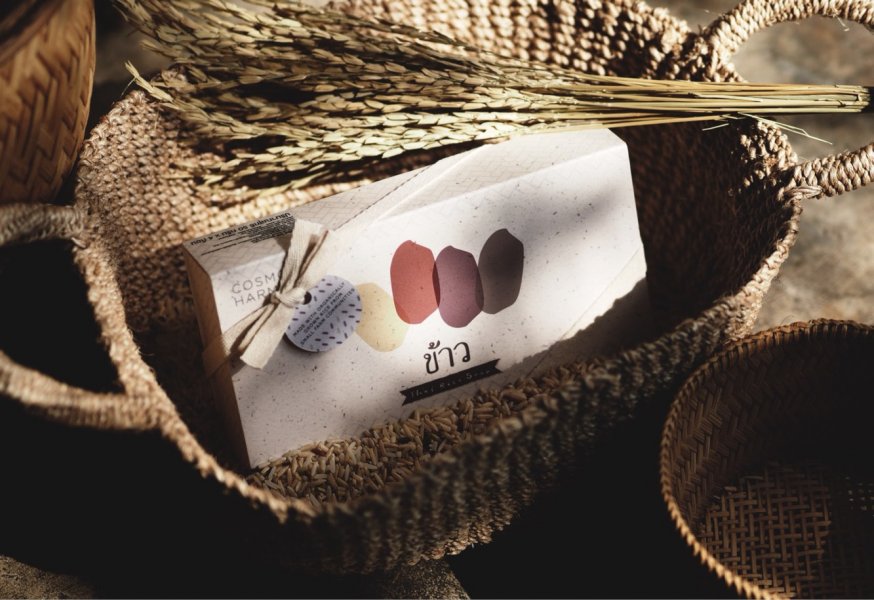 3. Ready-to-eat food items
In a city the size of Bangkok, time comes at a premium. With many families living towards the outside of town, getting to the office each day takes hours of your time away. Food is often the first thing people decide to cut back on when trying to save time, and they often turn to sodium-laden fast food and ready meals. Fortunately, there are many rice-based alternatives that can deliver nutritious meals as quickly as you need. Some of our favorites include brown-rice congee from Xongdure, which is rich in fiber and can significantly reduce your daily cholesterol intake, or try a crunchy rice waffle from Farmrak that goes perfectly with a cold glass of milk.
4. Health-oriented food items
The Thai government placed a ban on trans fat earlier this year, and we are probably all a little healthier for it. With that said, we can't deny that many of our favorite foods lean a little bit on the unhealthy side of the fence. If you are the kind of person who needs a dash of creamer in their coffee or a healthy dose of shortening in their pastries, there are some great healthy rice-based alternatives, such as rice cream powder from Medifood, which is not only healthier but also vegan-friendly as well. There's also rice bran oil for home cooks, and even alternatives to dairy like Diamond Fresh's organic young rice milk. Those who have gluten-intolerant stomachs can enjoy various health benefit from Thai rice as well.
Sponsored by: