Looking for new ways to kick-start your 2019? Want an improved sense of well-being that doesn't involve doing yoga someplace weird, on a surfboard, while drinking beer? We've asked Bangkok's wellness experts to share what they think will be the biggest trends for this year.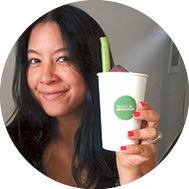 Clean Eating

Naya Ehrlich-Adam, founder and managing director of vegan restaurant Broccoli Revolution
"Through the power of social media, people are becoming more aware of how big food corporations raise animals for meat, the overuse of antibiotics, as well as the levels of chemicals and pesticides used on vegetables. [The food industry] typically does not care about our health, it's strictly just for business! That is why people will take a closer look at their plates and ask themselves more questions—where did the produce come from? Is it safe for my health and my children? So I think this year, people will go for more natural, organic and healthy food. People will start supporting more local farmers, small entrepreneurs or even grow their own food."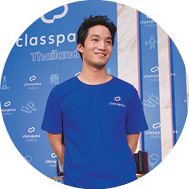 Hybrid Workouts

Punn Chanrasmi, Thailand country manager of ClassPass fitness membership startup
"Over the past few months, we've seen a large number of people diversify their workouts rather than hopping on a single trend. While popular workouts like strength training, cycling, barre, yoga and pilates have gained traction in the past year with many new locations opening up in prime areas to cater to the high demand, we've seen a rise in new classes and studio formats that blend different activities together to create a unique workout experience. These "hybrid" workouts can include mixing pilates, barre and TRX together, or mashing up unlikely combos like Zumba and muay Thai. Right now studios are looking to differentiate themselves more than ever, and in line with that, people are beginning to seek for more originality. Our data reveals that over 80-percent of our members try a new workout within just two weeks of joining our platform."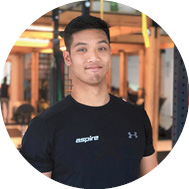 Stone Age Dieting

Burin Janchai, trainer at Aspire Club
"Intermittent fasting, keto and primal diets are all examples of stone age or 'paleo' eating habits, rooted in the pre-agriculture era. It became popular recently because it works well with the Millennial. It's true that diets like this have the potential to help you lose weight, increase strength and energy levels and overall enhance your performance, however, there are downsides too. I'd recommend anyone who wants to try this diet to first talk to a dietary specialist to avoid serious health problems."


Natural beauty
Dr. Komgrib Leelaake, medical director of Wild Clinic and Organic Treat, one of Bangkok's first organic medical spas
"There are two, very clear opposite ends right now in Bangkok's beauty clinics: ones that are all for cosmetic surgery and ones that are more about preserving your natural beauty. Around two to three years back, the arrival of the Korean plastic makeover show Let Me In inspired many Thais to get plastic surgery because they believed that that was how they could look better. The trend was also big among the celebrities here, which encouraged even more people to get facial work. But actually, there's another big group of people who want to look better but feel that plastic surgery is a step too far. Thais and Asians in general are starting to be more accepting towards aging. What were previously considered "flaws"—freckles, birthmarks, acne scars, wrinkles or crows feet—are now being embraced. More people want to "age gracefully," and are becoming more comfortable in their own skin. They are seeking out treatments or ways to "preserve" their natural beauty, without having to take extreme measures.


Functional Training

Aurimas "AJ" Juodka, owner of Crossover gym, which specializes in High Intensity Interval Training (HIIT) and fitness boot camps
"People are realizing that going to the gym to do bicep curls doesn't cut it, because we are not wired to work muscle in isolation. They're discovering that functional training—replicating the movement that you engage in on a daily basis—prepares and improves your everyday strength and performance. This helps decrease the risk of injury and also promotes overall health and longevity."