If the pressures of daily life are causing you stress, anxiety or sleeplessness, then perhaps it's time to explore the art of mindful living. Here are five mindfulness apps that aim to promote self-awareness and increase your day-to-day wellbeing.
Headspace
What: This app is ideal for meditation beginners. Its concept is "meditation made simple," and it really does just that. The app teaches you how to live mindfully through a range of exercises, ranging from managing anxiety and stress, to improving your breathing and happiness, to how to stay calm and focused. You'll be guided through each exercise by a personal meditation coach—voiced by Andy Puddicombe, co-founder of Headspace and a former monk—so all you really have to do is just sit back, listen and relax. The free Basics pack includes 10 exercises on the essentials of meditation, plus there are dozen more packs you can explore, from sessions on mindful eating, self-esteem, and restlessness, to specially-designed sleep meditations.
BK Says: The mood and tone of the app is light-hearted and unpatronizing and the short exercises are a perfect fit for city dwellers—they can easily be slotted in during your commute or while you're on an office break.
Price: Free 30-day trial; B459/month, B3,300/year and B13,900/lifetime.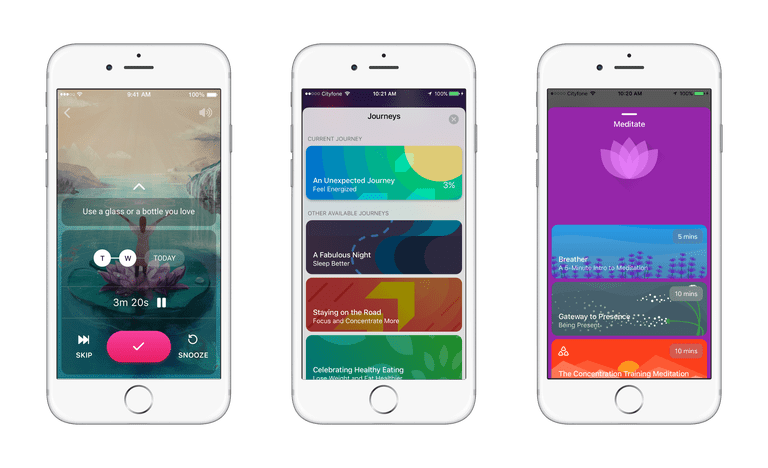 Fabulous
What: Fabulous is a science-based app that helps you form better habits and create routines—basically, it acts as your personal life coach. Its goal is to instill habits through "journeys"—setting up simple, basic routines to improve your mindfulness, mental health, and daily productivity. Once you get started on the app, you'll be taken to the initial, free morning ritual—a very good, simple habit that everyone should do when waking up: drink a glass of water. As you complete each ritual, you'll get to unlock more journeys—from helping you to stay focused, feel more energized, and get better sleep, to eating healthier.
BK Says: Sticking to a good routine can be difficult, and this app is smart enough to not push you over the edge. We like that it allows you to start small and keeps you motivated by celebrating your achievements, like giving you a colorful certificate sticker.
Price: Free 7-day trial; B1,600/year.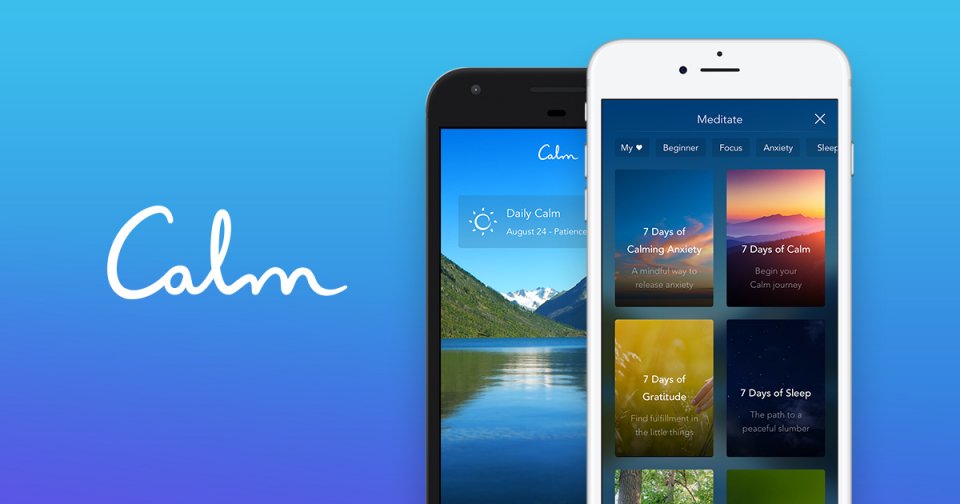 Calm
What: If you often find yourself struggling with stress and anxiety, this is the app you need. As soon as you get started, you'll be greeted with a tranquil image of mountains and valleys, as well as soothing sounds of the sea (you can swipe to change the sound to light rain, birds chirping and more). Calm offers a wide range of guided meditations—led by the pleasant voice of a male or female coach—ranging from three-minute to 25-minute sessions on topics like self-care, inner peace, focus and stress. It also includes a feature called "Daily Calm," a 10-minute program to help ease you into the day or unwind before bed.
Bk Says: The soothing background sounds will quickly make you want to lie down and doze off. Also try "Sleep Stories"—the app's most impressive feature, which offers a selection of classic bedtime tales to help you sleep more soundly.
Price: Free 7-day trial; B1,550/year.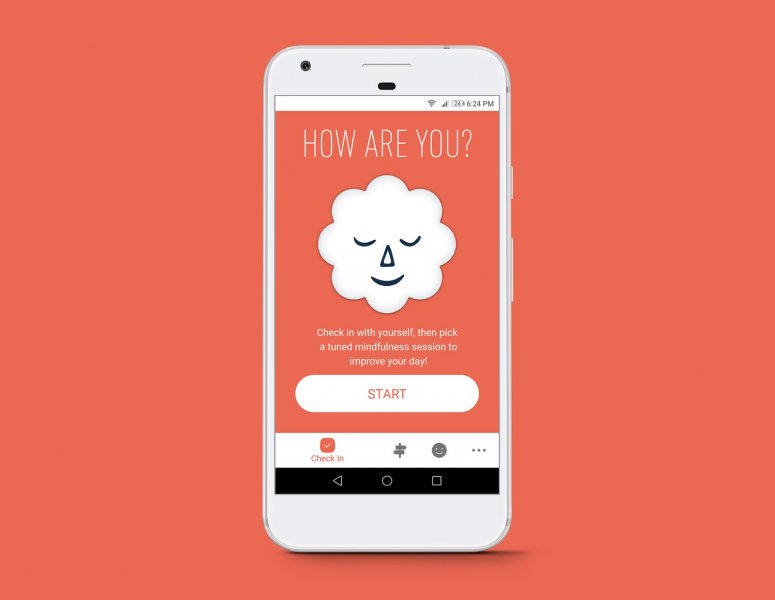 Stop, Breathe & Think
What: What's refreshing about this app is that every time you open it, it'll ask you to "check in" with yourself by selecting the best emotion to describe how you are feeling physically, mentally and emotionally. The app then collects your emotional data and recommends the best mindfulness exercise for you to try, such as the six-minute "kindness" meditation, four-minute "mindful walk" or three-minute "energizing breath." Sticking to the free version will grant you access to around 30 meditation exercises and activities, while upgrading to premium will let you unlock more than 85 exercises, including mediation, breathing, yoga and acupressure.
BK Says: This app really allows you to check in with your emotions. We like how the app personalizes the exercise based on your current mood, plus you can record your daily meditation progress.
Price: Free; B359/month or B2,000/year when upgrading to premium.
Smiling Mind
What: This app encourages people of all age groups to practice mindfulness exercises. There are programs that are designed for children as young as seven years old to teens and adults. Adult programs are designed to support dealing with pressure, stress and the challenges of modern life, boasting 42 mindfulness sessions grouped into 10 different modules, such as breath, sounds, tastes, thoughts, emotions and relationships. There are loads of programs for you to explore, with highlights like the one- to three-minute "Bite Size" meditation sessions, which you can practice at home with your children or during a quick break at the office, or the 12-session "Daily Commute" program, which helps you practice mindfulness during your commute.
BK Says: With its wide range and variety of exercise sessions, this is probably the app you should have on your phone if you want to master mindfulness.
Price: Free.